This Instant Pot Filipino Chicken Adobo Recipe is hearty and delicious! You don't have to leave the country to enjoy Filipino cuisine, which is currently one of the hottest food trends. This post is brought to you by Pompeian for #TrendingintheKitchen.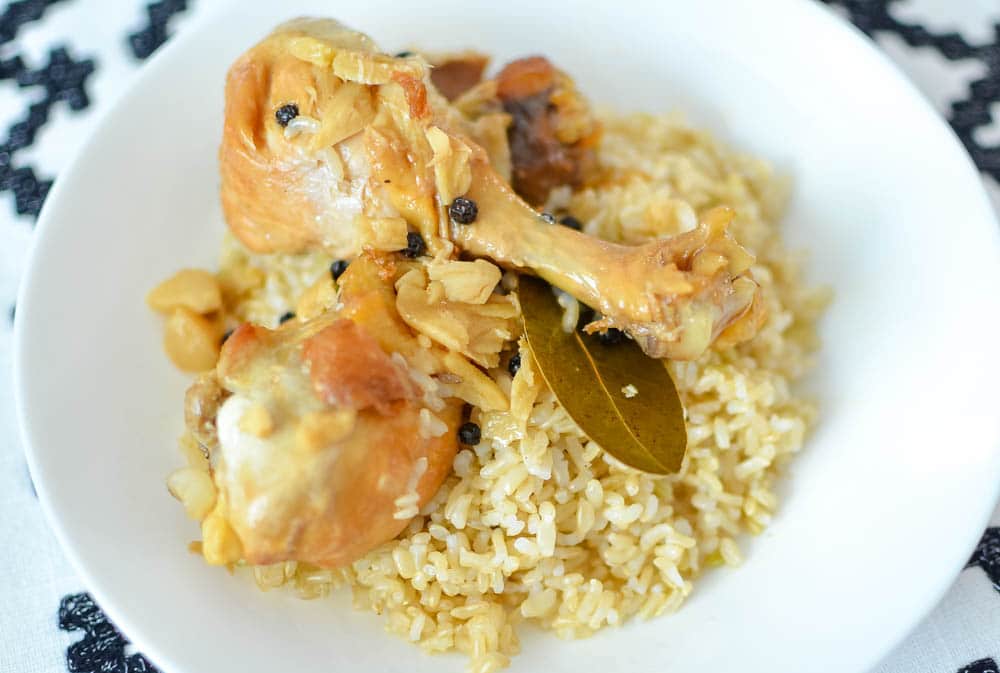 If you're a frequent visitor to this blog, you know how much I love to travel. It's the reason I work as hard as I do, and can often take time off with my family to explore new destinations. One of my favorite continents is Asia— and while I've only been to a handful of countries there, I've got a burning desire to see more!
The Philippines is one locale that's at the tops of my list. I've heard some amazing things from friends who have visited, including how delicious the food is.
Since I don't have any trips planned there (just yet!), I thought I would try my hand at preparing a traditional Filipino dish. This way I can have a taste of the cuisine before ever visiting the country.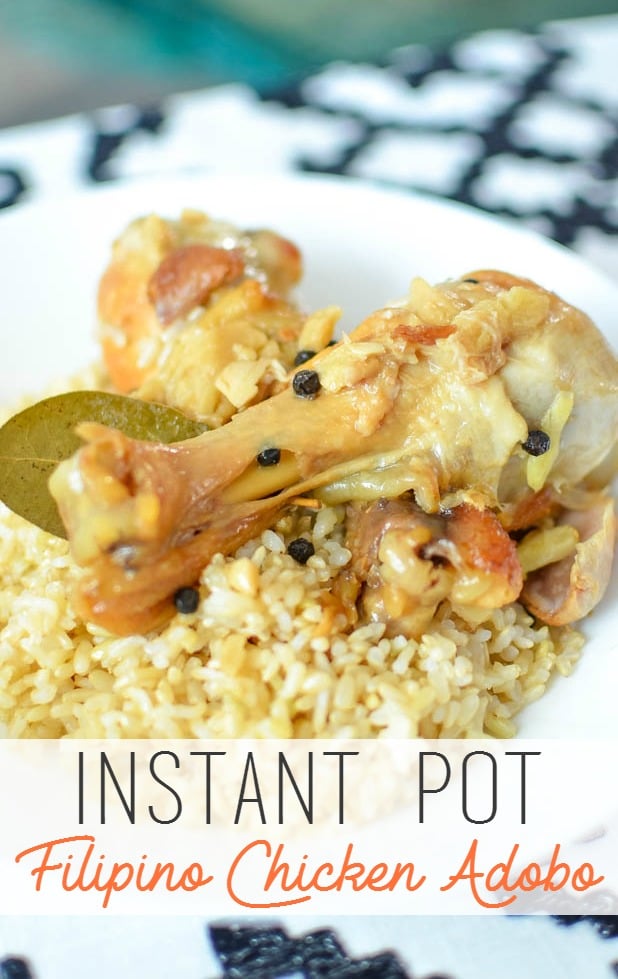 While doing research on the food of the Philippines, I realized just how hot their cuisine is right now— it's seriously trending in the kitchen! Restaurants are prominently featuring it and home cooks, like myself, are experimenting with new flavors and ingredients.
My dish of choice was a true Filipino classic, Adobo Chicken. This version of Adobo, however, is very different than the Mexican and Puerto Rican styles. Filipino Adobo Chicken is cooked in vinegar with just a handful of ingredients. It's tangy, flavorful and super hearty when served over rice.
I decided to make the dish my own by using Pompeian Organic Apple Cider Vinegar with the mother instead of white vinegar.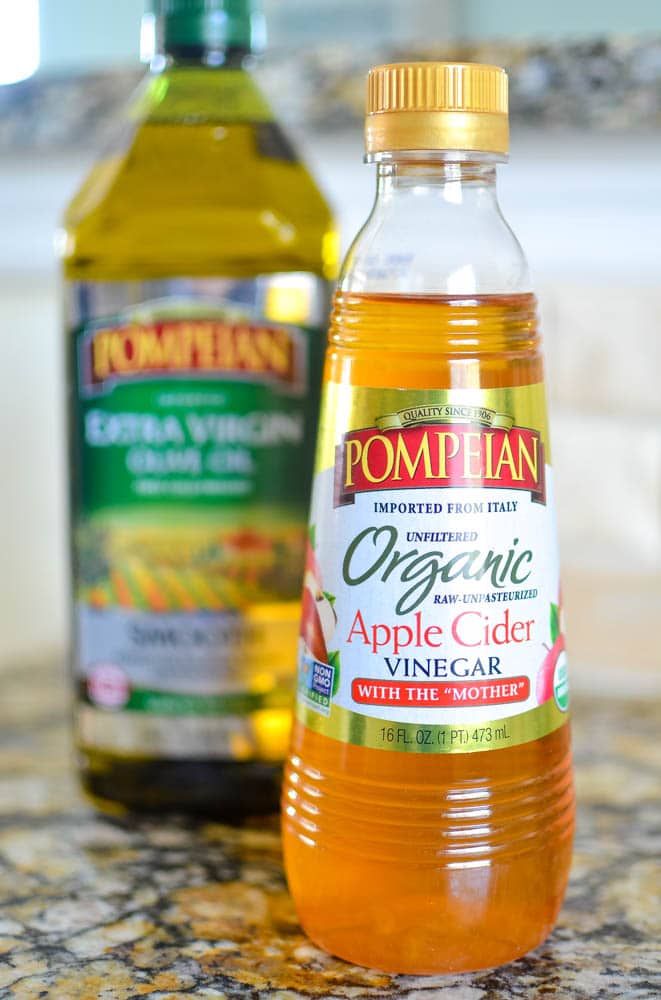 Pompeian does not filter or pasteurize this vinegar in order to maintain its natural and genuine benefits and to preserve the presence of the "mother" in the product, which is desired for its many health benefits and is a good addition to your daily diet.
It also tastes fantastic as a marinade and compliments the cooking process in my Instant Pot (another small tweak I made to the standard recipe).
Don't have an Instant Pot? Grab one on Amazon for the lowest price!
Instant Pot Filipino Chicken Adobo Recipe
Instant Pot Filipino Chicken Adobo Recipe
Ingredients
2

lbs

Chicken Legs

or cut of choice on bone

3/4

cup

Pompeian Organic Apple Cider Vinegar with the mother

3/4

cup

soy sauce

or coconut aminos

1

head garlic

peeled and smashed

4

bay leaves

1

tablespoon

whole peppercorns

1-2

tablespoons

Pompeian Smooth Extra Virgin Olive Oil
Instructions
Set Instant Pot to Saute and add 1-2 tablespoons olive oil. Sear chicken legs until skin is crispy. Cancel once complete.

Add vinegar, soy sauce garlic, bay leaves and peppercorns to the Instant Pot.

Put on the lid and select Poultry for 15 minutes. Natural release.

Serve chicken over rice.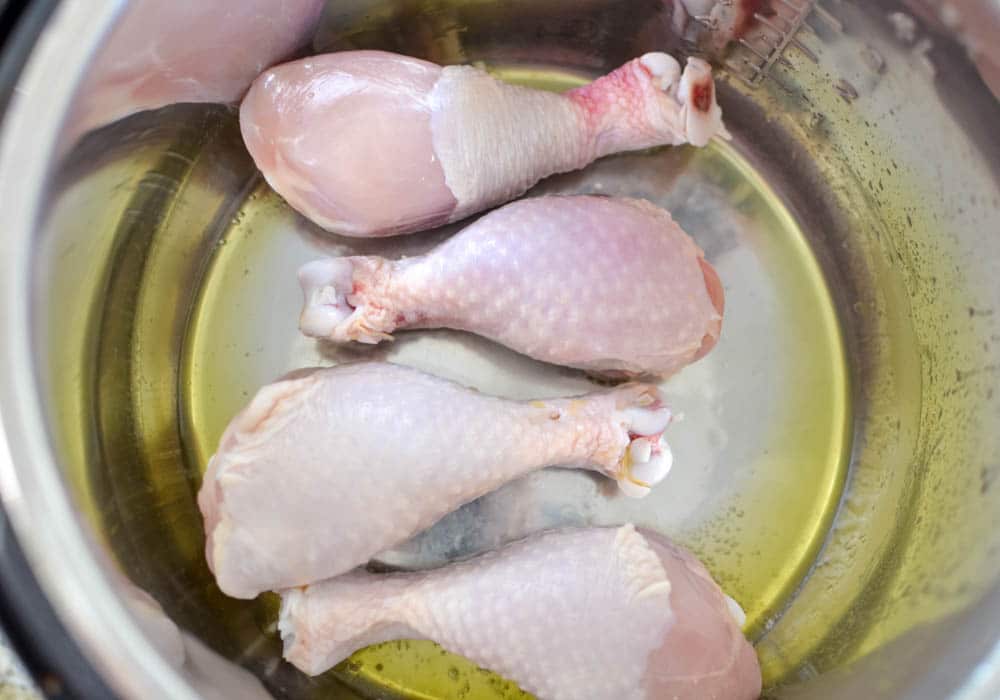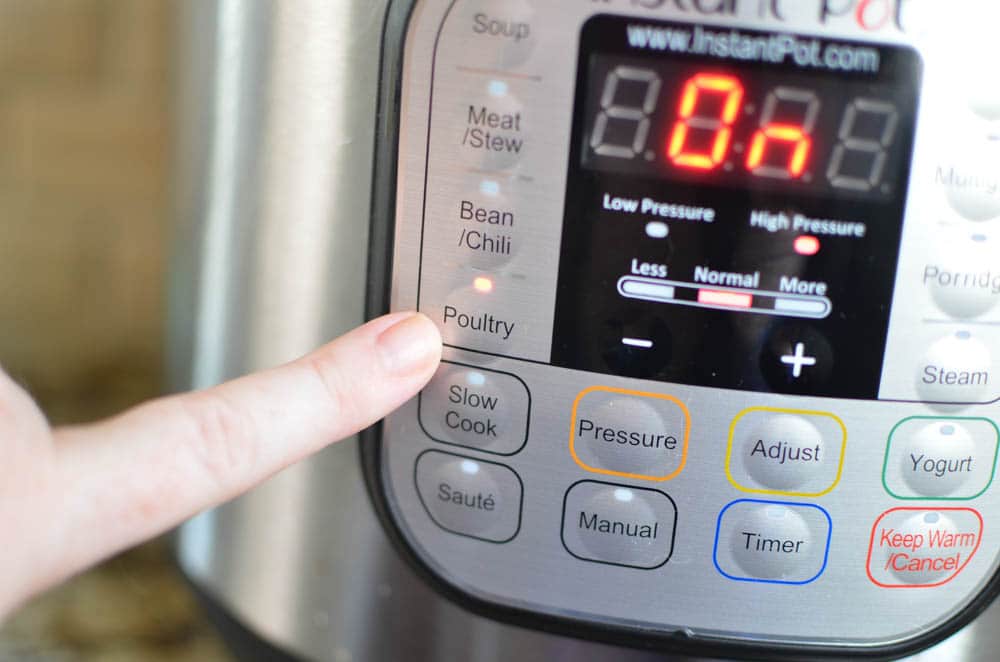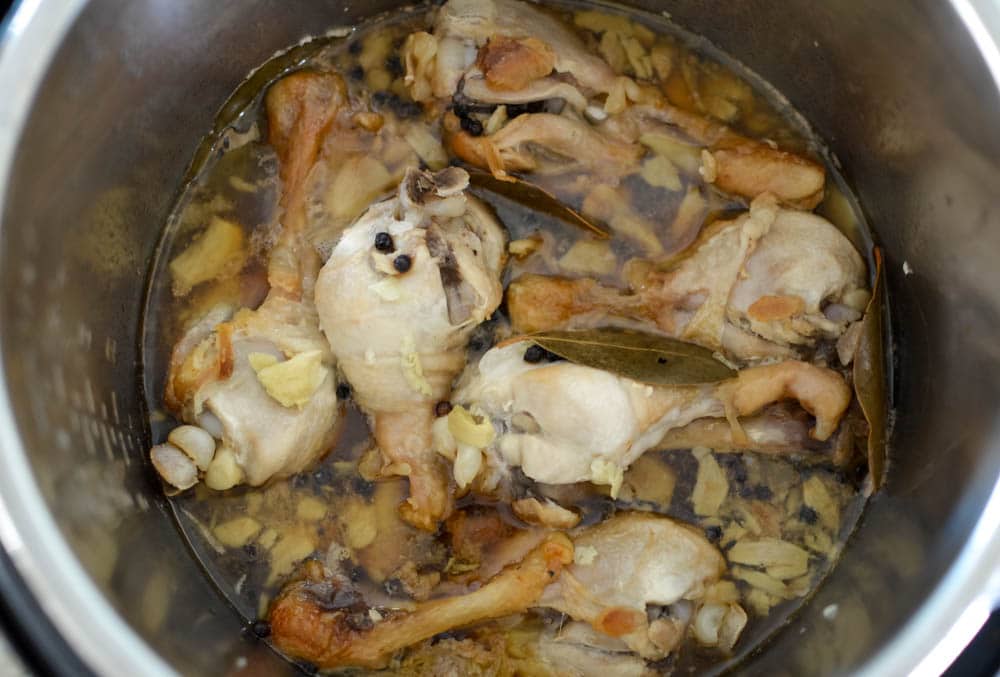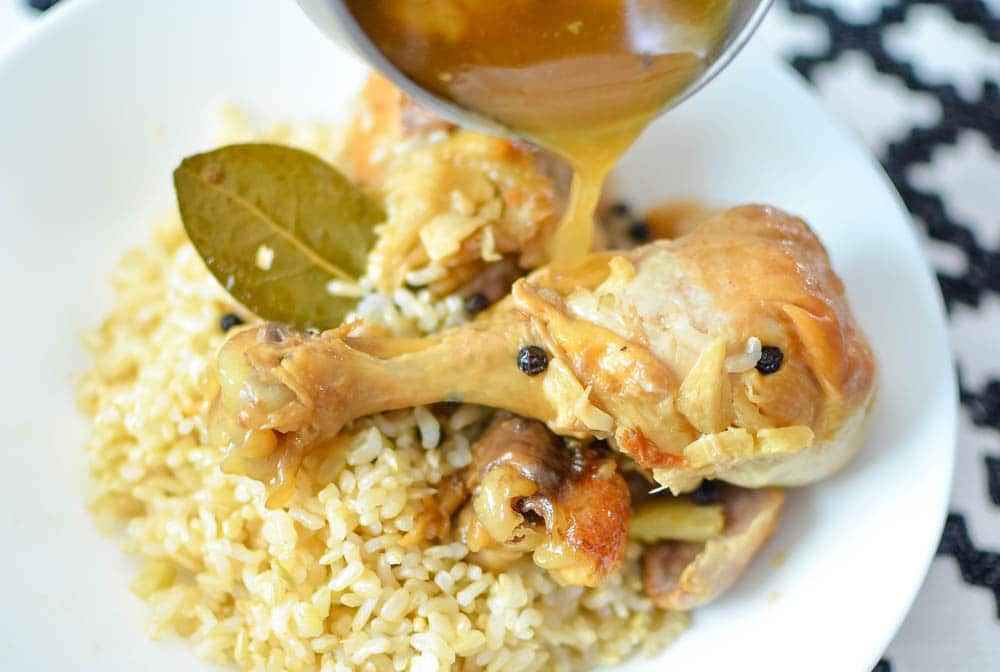 I'm going to be honest with you since this was the first time making this dish, I had no idea what to do with the leftover marinade. It was so delicious that we poured it on top of the chicken and rice so it would soak in even more of the yummy flavor. My entire family loved it! This version of Filipino Adobo Chicken was hearty and moist— it fell right off the bone!
Trending in the Kitchen with Pompeian
Pompeian knows that for today's home cooks, mealtime is not just about fueling up, it's about experimenting with the latest food trends to create shareable, Instagram-worthy dishes. Throughout 2017 I will be sharing more delicious, on-trend recipes made with Pompeian's high-quality olive oils and vinegars as a base. Next up: How to Make a Buddha Bowl!
For tips on how to trend in the kitchen, including recipes, visit Instagram.com/Pompeian. To share your latest on-trend creations using Pompeian, tag your photos with #TrendingintheKitchen.