As we're winding down the week I have two more individual interviews with the cast of Star Wars: The Last Jedi.
The first is with the adorable Domhnall Gleeson, who plays the ruthless commander General Hux in the First Order.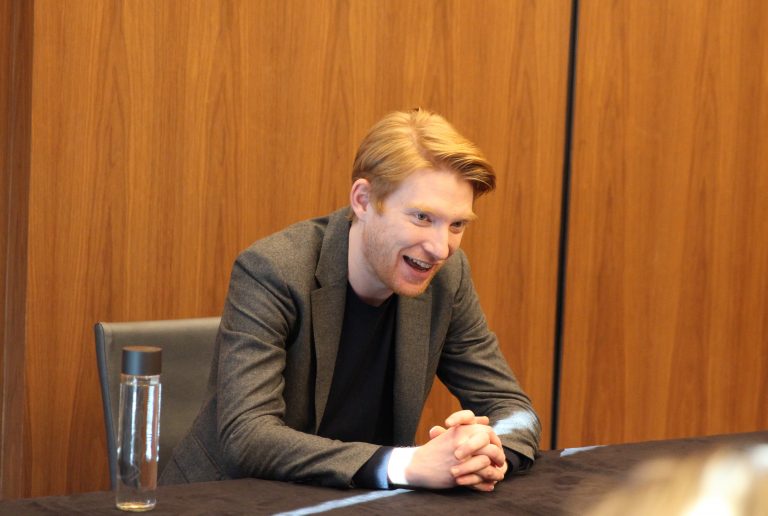 Interview with Domhnall Gleeson for Star Wars: The Last Jedi
On why he hasn't seen the film...
I decided I would rather see it with two thousand people who don't know what's going to happen. Just the feeling in the room…at the Force Awakens, that premier was insane. I was there with my dad and my friend Lawrence. The whoops and cheering and big gasps and everything. I didn't want to miss out on that being my first experience with the film, so I'm waiting until whatever day it is next week.
On being in the Star Wars ride...
It's cool. Like, being part of two different rides that, literally millions of people will go on is kind of ridiculous. But, in a way it's no different than the films. So many people are going to see Star Wars that, yeah, it's a bit nuts. The whole thing is a little bit nuts. It's good though, I think.
On Star Wars: The Last Jedi filming in Ireland, his home country...
I love it. And I love that the people who went there had an amazing time. I love that they got good weather. I love that they were all the way up and down the west coast. Ireland is my home. I think it's the best place in the world, and I'm just happy for people to see it. It's an intensely beautiful place, and they got to see it in intensely beautiful weather, which is ridiculous. That never happens, (Laughter).
So when they came back and they were all talking about what a good time they had in Ireland, even though I had nothing to do with that, I have to say I was pretty, pretty proud.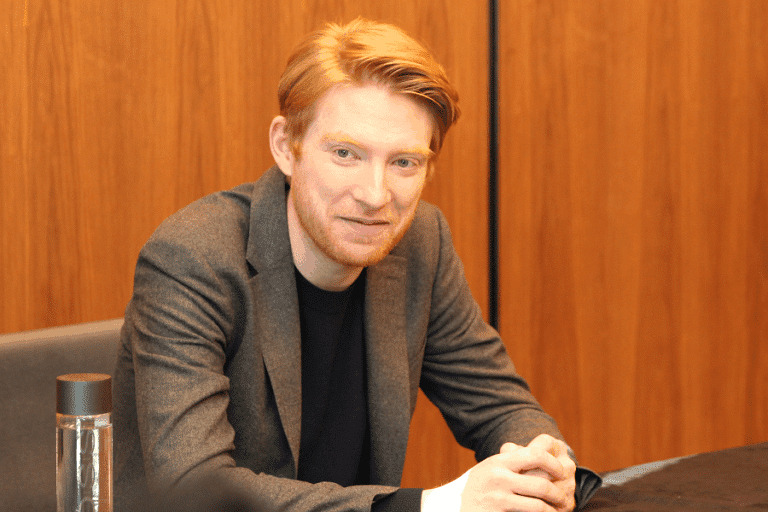 On his character from the first to the second film...
With the character arc in the first film, he goes from a very good place to a very bad place in terms of his standing in things. I think it's pretty obvious that he wants his place on the throne. He wants to be in charge of Kylo Ren. And so that's what he would like. But he's in a really much worse place at the end of the first movie than he was at the beginning in terms of achieving that goal.
And that's where we basically start the second movie. You're just starting the character in a much worse place. A much more desperate place, much more uncomfortable place, and I think that's a good place to put somebody like Hux.
Taking a step back from him and thinking objectively, you want Hux to suffer. That is what you want for somebody like that, who behaves like that, and who carries himself like that. And I liked creating somebody that that would end up being the feeling you would have for him. So we start with a place where we're ready to see him suffer.
On being a part of the Star Wars franchise...
Oh my gosh? That's so polite! I used different words. There are lots of moments like that because of the scale of things. Because of how much Star Wars means to people. Just the history of it. Harry Potter was a huge journey, and those films were over twelve/ten years, something like that, you know what I mean? This has been going on since forever.
There are so many things which are part of growing up, which are part of people's childhoods. There's just something that's a position of privilege, so loads of moments like that. When you're on set, other people have to come on set to show [Director] Rian a costume in person or talk to him about something.
So the days when you don't know somebody's gonna be in, and you're kinda talking to Rian about something…then Mark Hamill just walks up in his Luke Skywalker gear, you're like what the f- [LAUGHTER]. You're… oh my gosh...
STAR WARS: THE LAST JEDI opens in theaters December 15!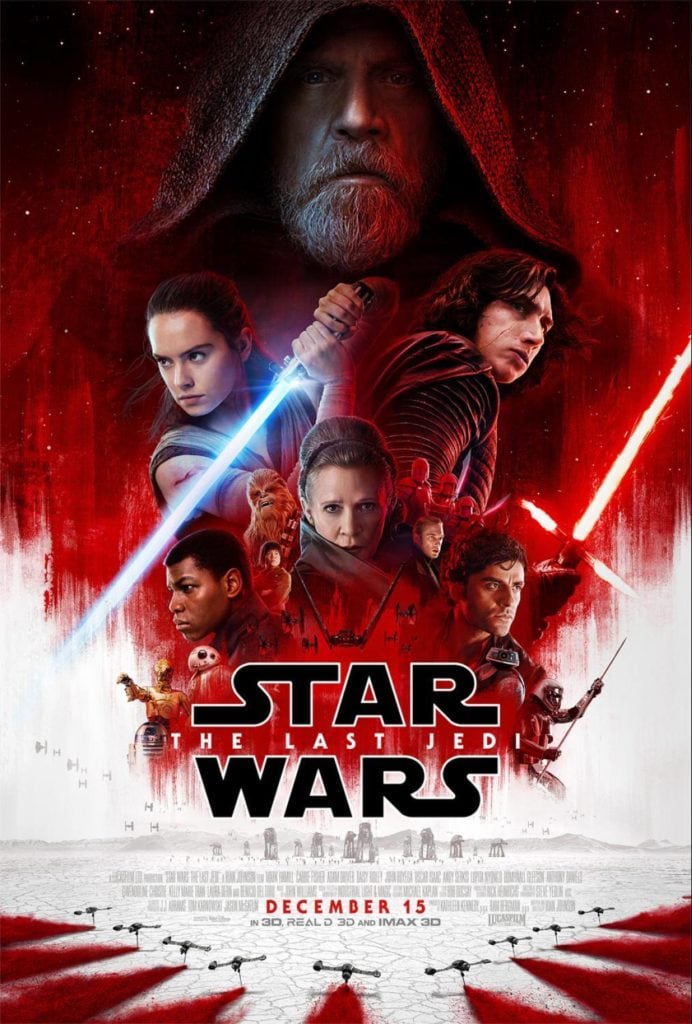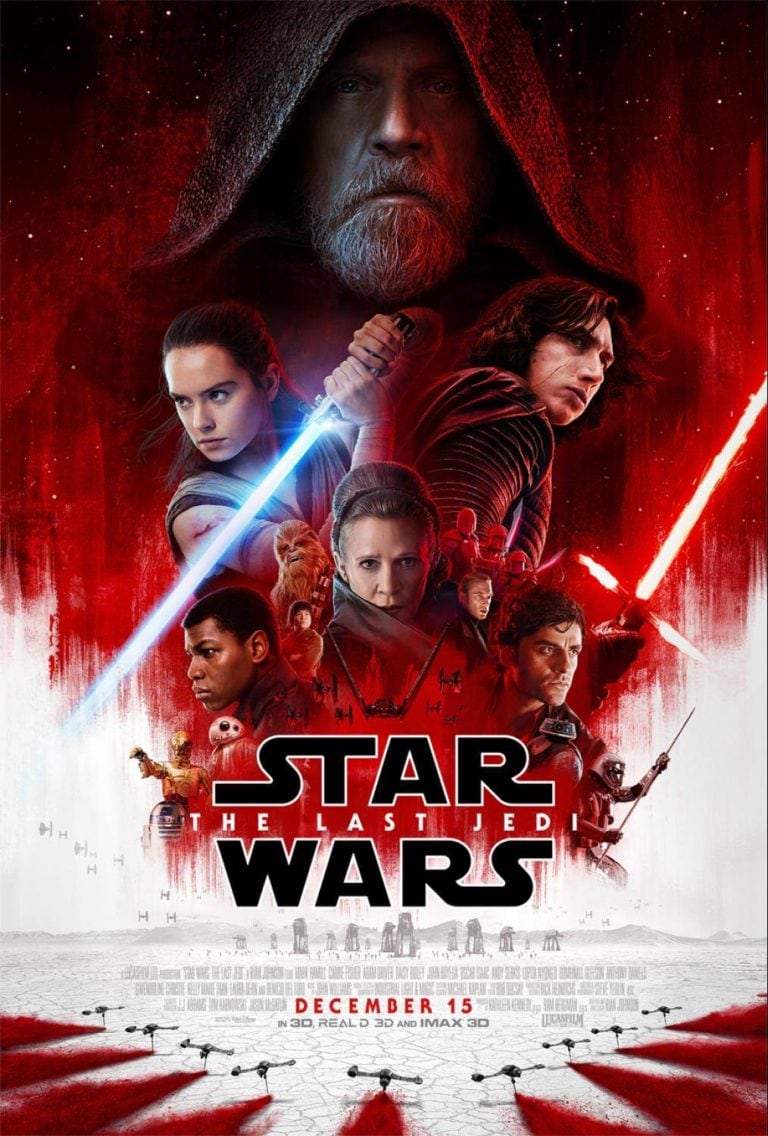 Other Posts You Might Like:
Special thanks to Disney, Lucasfilm & ABC for hosting my visit. All opinions