One of my all time favorite celebrations is Mardi Gras. Each year my family looks forward to the season of purple, green & gold, jambalaya, and king cakes. We've have the good fortune of attending Mardi Gras in New Orleans as a family, which has a reputation of not being kid-friendly, when the opposite is true (I promise!) — as long as you stay off Bourbon Street! Getting there can be a challenge, though, and requires a lot of planning.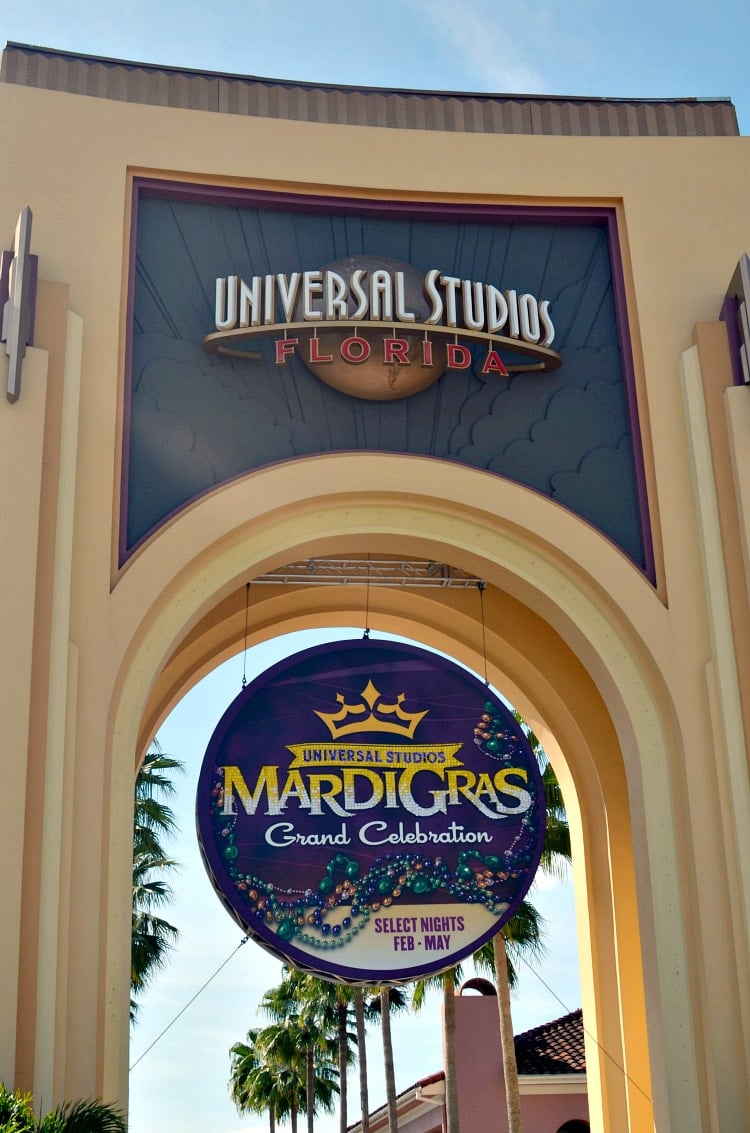 Universal Orlando Resort has been hosting their own Mardi Gras celebration at Universal Studios for the past 19 years. As Floridians, this event is MUCH easier to get to, and 100% FUN for all ages. My family was invited to a special blogger preview for the 2014 event, which promised to be bigger and better than ever, spanning four months with 20 live concerts, Cajun food, parades and LOTS OF BEADS — 166,000 strands a night!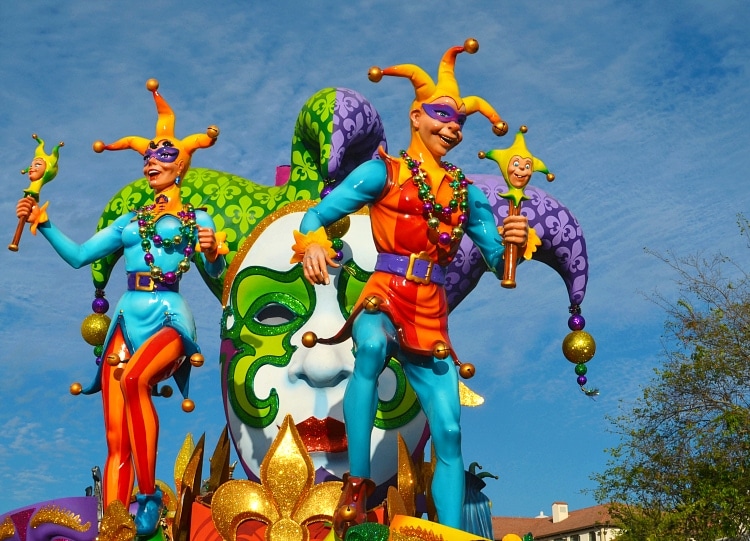 We started off the evening with a little taste of New Orleans, sampling some of the delicious Cajun cuisine available at the French Quarter Courtyard. The food is one of my favorite aspects of Mardi Gras, and New Orleans culture in general, and the French Quarter Courtyard has a wide variety of offerings for every palate. If I could recommend a few bites not to miss, definitely go for a bowl of gumbo and some beignets! And while you're noshing, be sure to check out the entertainment in the French Quarter from one the nightly bands direct from New Orleans.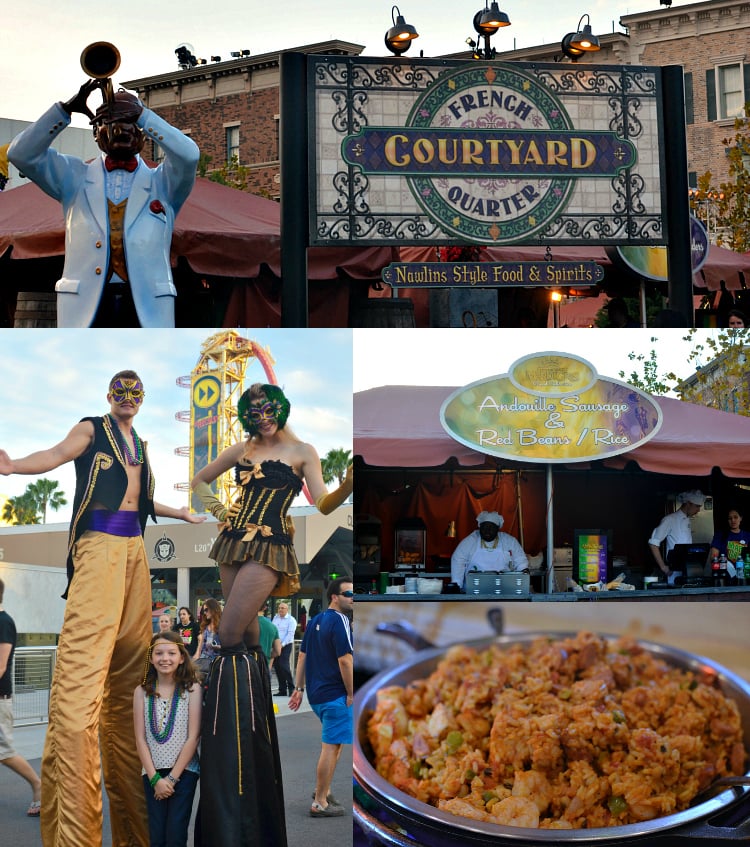 After our feast we got a behind-the-scenes look at some of the floats in the parade - there are 12 in all. This year's parade theme is "Around the World in Eighty Days," reflecting the sense of fantasy and exploration of Jules Verne's classic adventure tale. Three new floats were created exclusively for this years parade theme.
An interesting fact: the floats in Universal's Mardi Gras parade are made at Blaine Kern Studios (Mardi Gras World), the same place the floats in New Orleans are commissioned.

Park guests begin to line the streets well in advance of the Mardi Gras parade, so if you want a good viewing spot be sure to stake your claim early. The parade is truly something you don't want to miss!
Parade times: 7:45pm – March 14, 15, 21, 22, 28, 29; April 5, 12, 19
8:15pm – May 3, 10, 17, 24, 31, June 7
Here are a few of my photos from 2014 Universal Mardi Gras parade.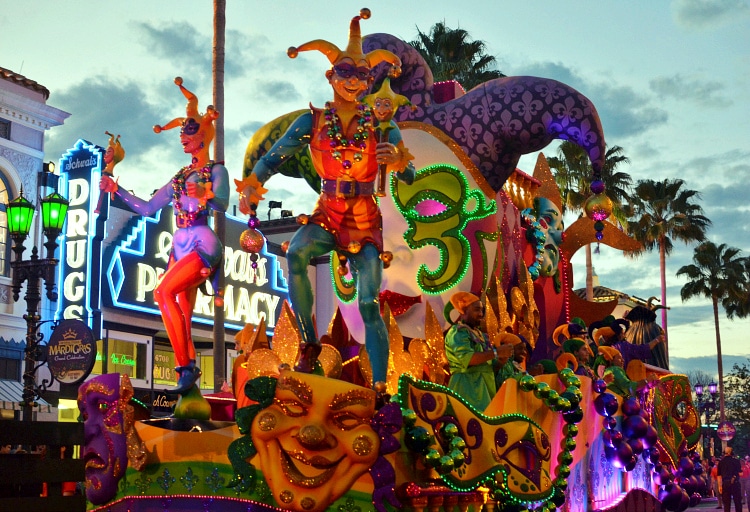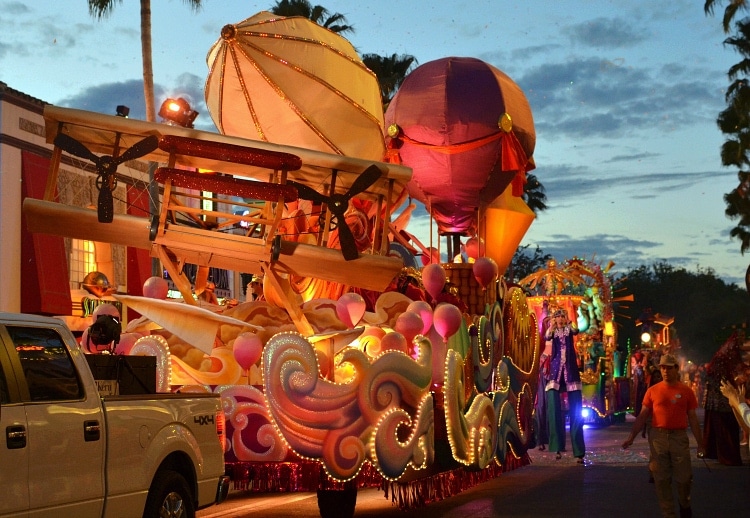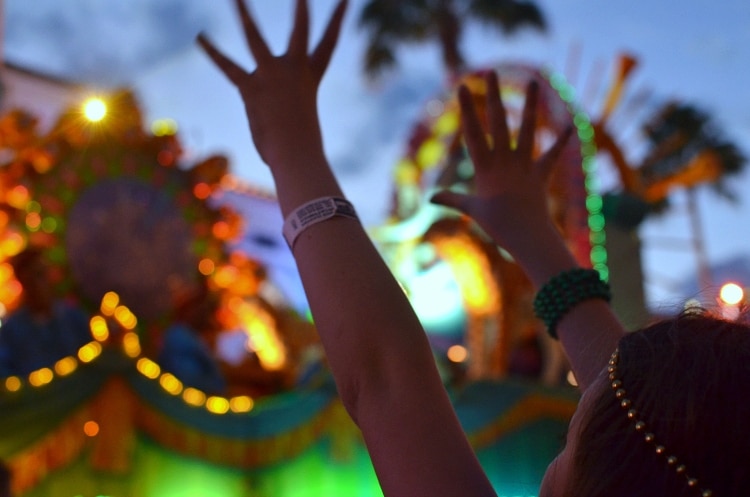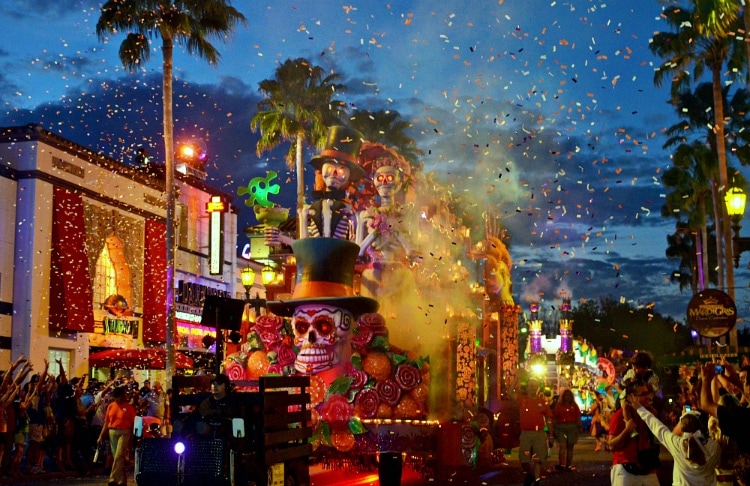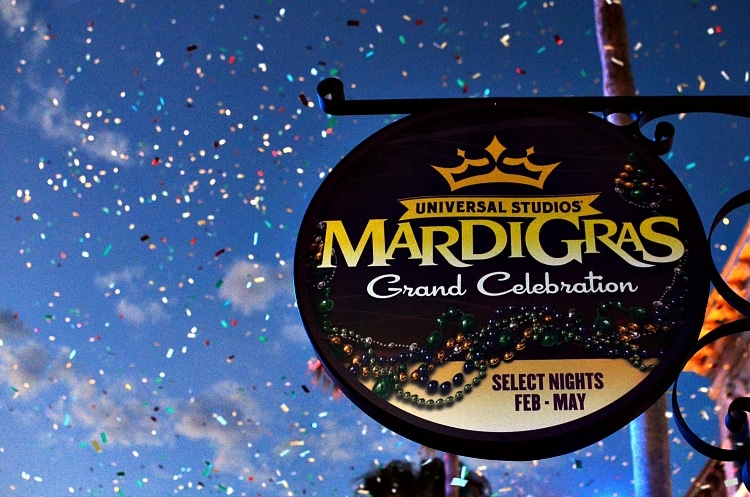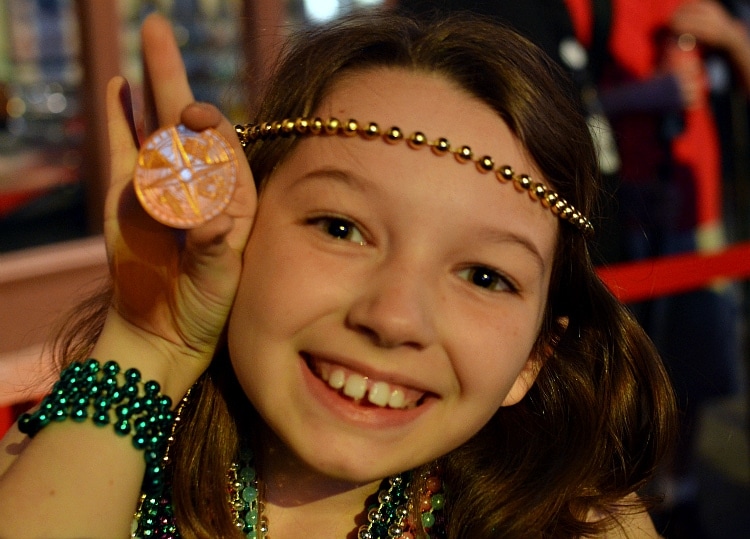 It's safe to say that my whole family enjoyed the parade immensely. My daughter caught a ton of beads and was smiling from ear to ear by the end of it. From someone who has actually been to New Orleans for Mardi Gras, the experience is about as authentic as you can get ... so much fun!
Another perk of Universal Mardi Gras is the concert lineup with some of the biggest names in music. On the night we attended Gavin DeGraw performed - straight from a concert the night before at Madison Square Gardens! Gavin put on a fantastic show, playing all of his hits and then treating us to a Billy Joel medley.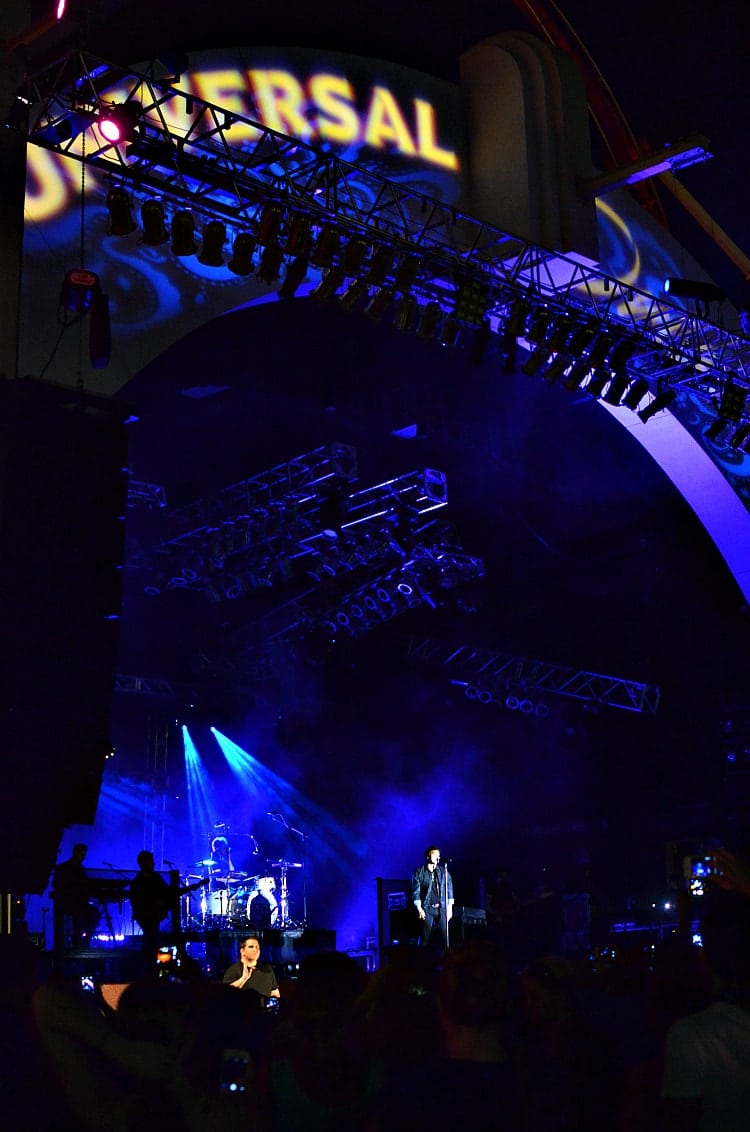 Universal Mardi Gras Concert Lineup:
March 28: Kelly Rowland
March 29: Weezer
April 5: Skillet
April 12: Lynyrd Skynyrd
April 19: Kool & The Gang
May 3: Nelly
May 10: The Wanted
May 17: The Roots
May 24: Cher Lloyd
May 31: Huey Lewis and the News
June 7: Robin Thicke
One of the greatest things about Universal Mardi Gras is that it's included with Universal Studios park admission. So you can play all day on the rides and attractions and then stay for an evening of Mardi Gras fun. Alternatively, there's an after 5 p.m. pass for Florida residents who wish to only attend the event.
My family had a fabulous time at this year's Mardi Gras event and hope to make it a yearly tradition going forward. For more info on tickets and dates, visit  www.universalorlando.com/mardigras.
Special thanks to Universal Orlando Resort for inviting my family to experience Mardi Gras at Universal Studios. All opinions are my own.