This Million Dollar Dip recipe is super easy to make and tastes AMAZING! All you need is 5 minutes and 5 ingredients for the perfect party appetizer or game day dip. This shopper has been compensated by SheSpeaks, Inc., The Coca-Cola Company and Mondelez International group. All opinions are mine alone.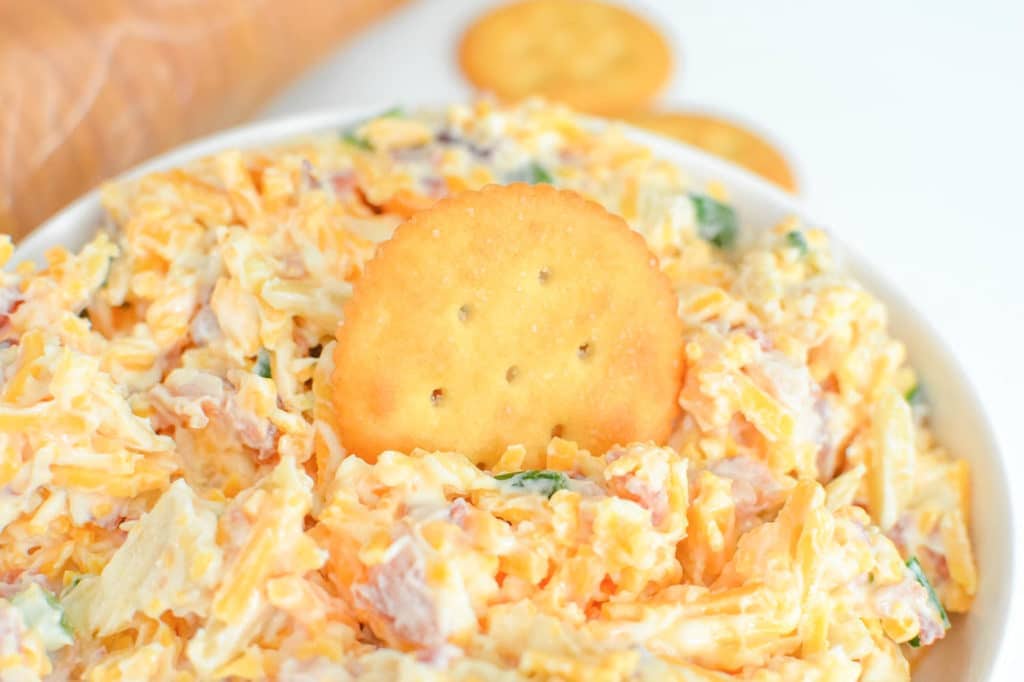 5 Million Dollar Dip
Game day is a big deal in my house as both my husband and father-in-law are huge football fans. Football season is an annual event and every week they get together to watch the games and then do a recap on Facebook live.
I personally think it's great that they have this quality time, which has actually brought us all together as a family. My daughter is now showing an interest in football (or at least rooting for her dad's favorite team!) and I get involved by making all the snacks— a task I actually love to do because it means more yummies for me!
When it comes to weekly game day goodies, I stock up at Walmart because they have everything I need in one stop, at the lowest prices.
Regular items on my game day shopping list are Coca-Cola products and Original Ritz Crackers, for the weekly dip recipe I ALWAYS make.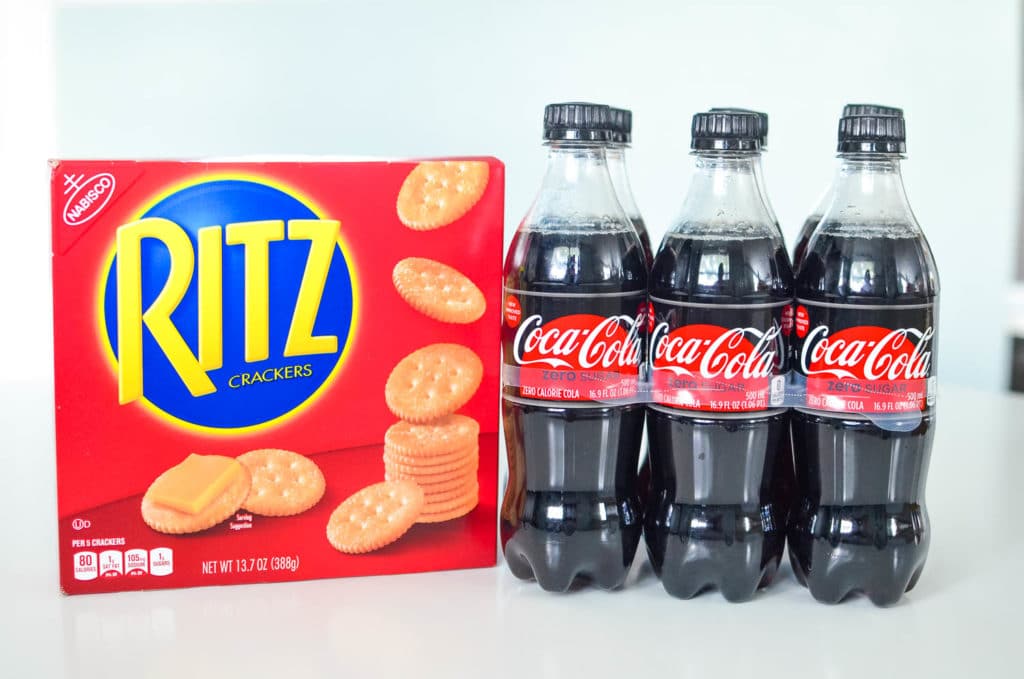 I have a huge rotation of dip recipes for game day because a good dip served with crackers or chips makes a party! I have a lot of easy appetizer recipes that my family enjoys, but there's one that I come back to over and over again because it's quick to make and ridiculously delicious...with only 5 ingredients!
The recipe is called Million Dollar Dip, sometimes known as 5 Million Doller Dip. I heard the recipe originated from Nieman Marcus, but I'm not sure if that's true. What I do know is that Million Dollar Dip is a party favorite because of its addicting combination of cheddar cheese, bacon and slivered almonds.
Million Dollar Dip Recipe
Million Dollar Dip Ingredients:
1-½ cups mayonnaise
8 oz cheddar cheese, shredded
½ cup bacon, chopped
½ cup slivered almonds
6 green onions, chopped
Crackers for serving
How to Make Million Dollar Dip
1. Add mayo, cheese, bacon, almonds and green onions in a small bowl.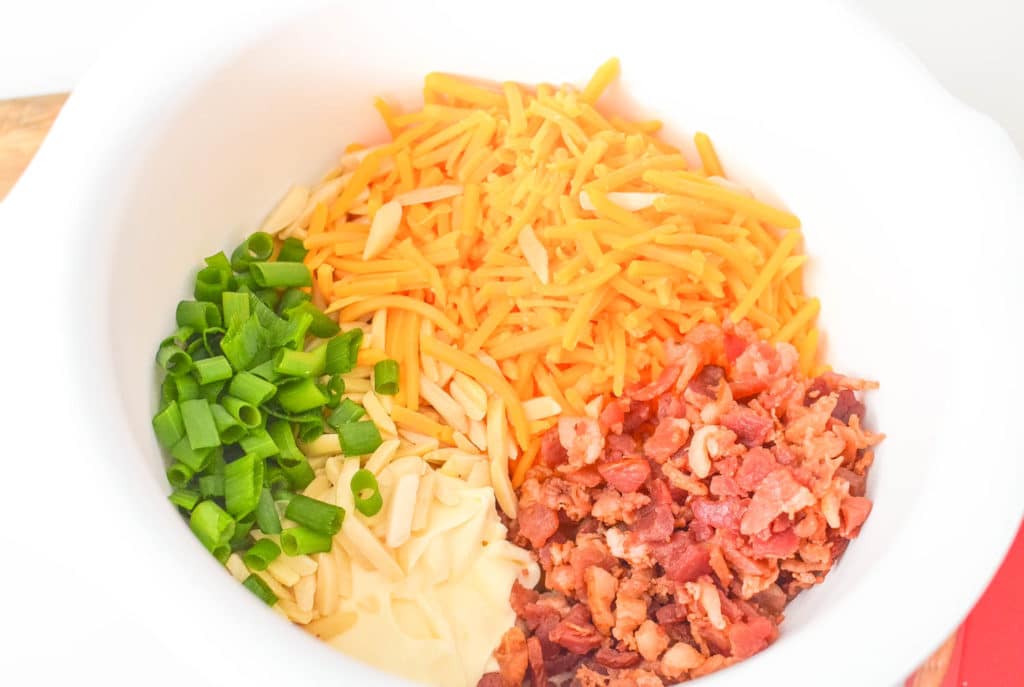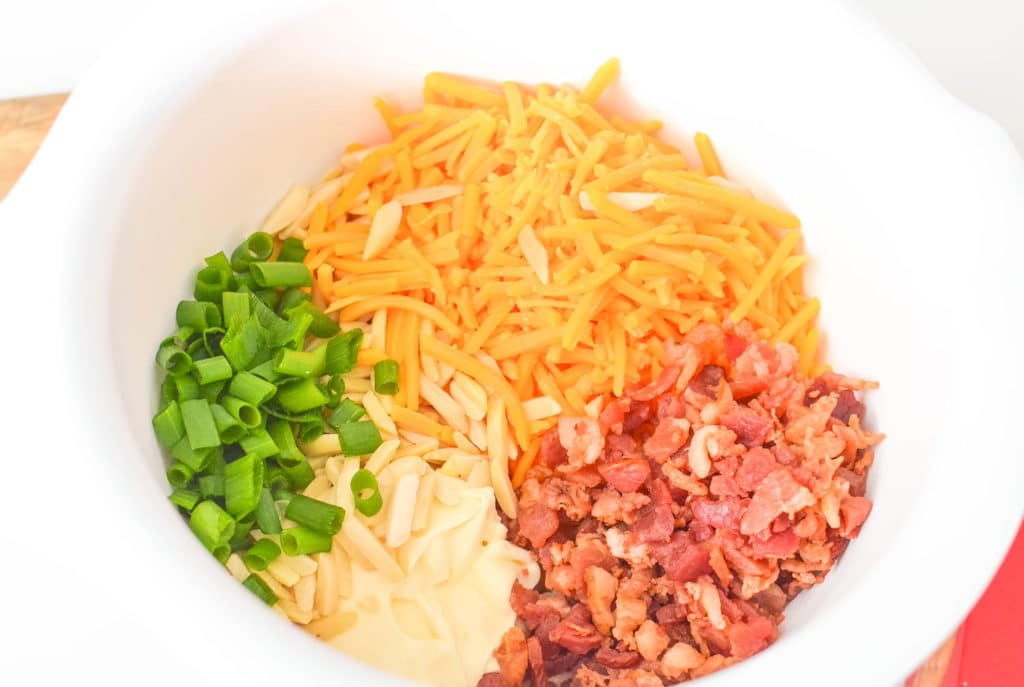 2. Mix until combined.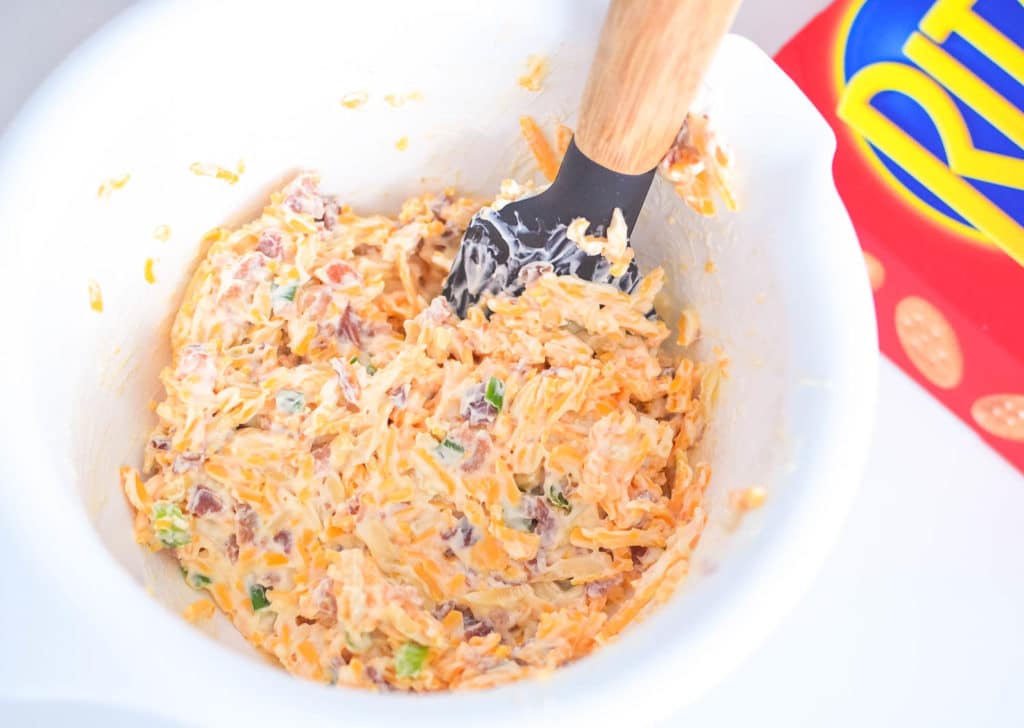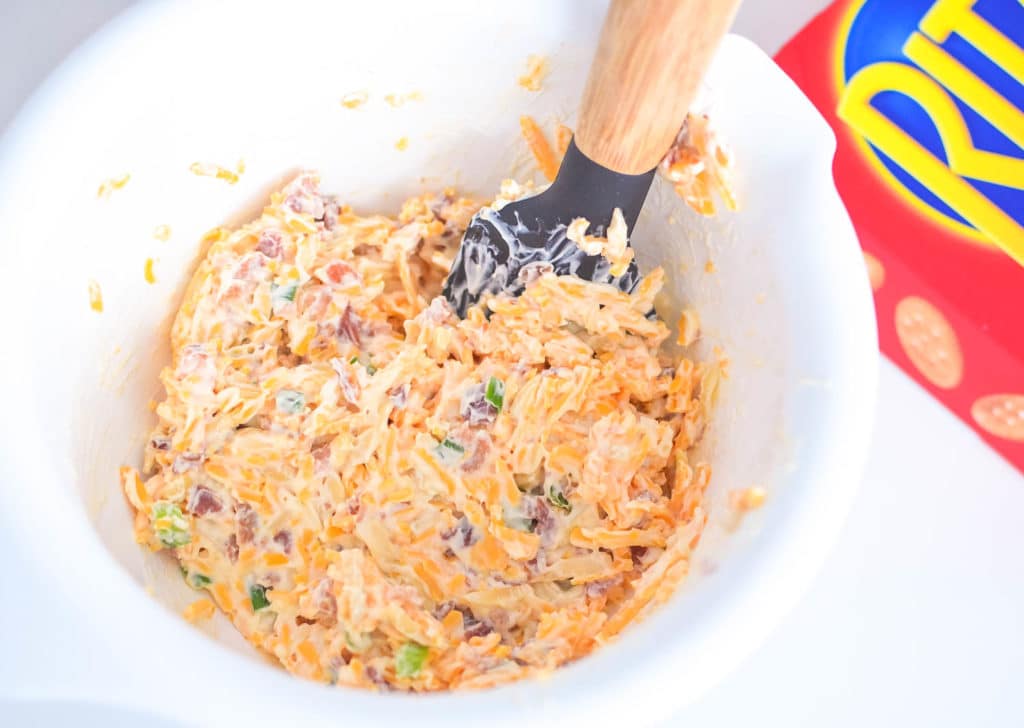 3. Cover with plastic wrap and chill for two hours.
4. Serve with Ritz Crackers.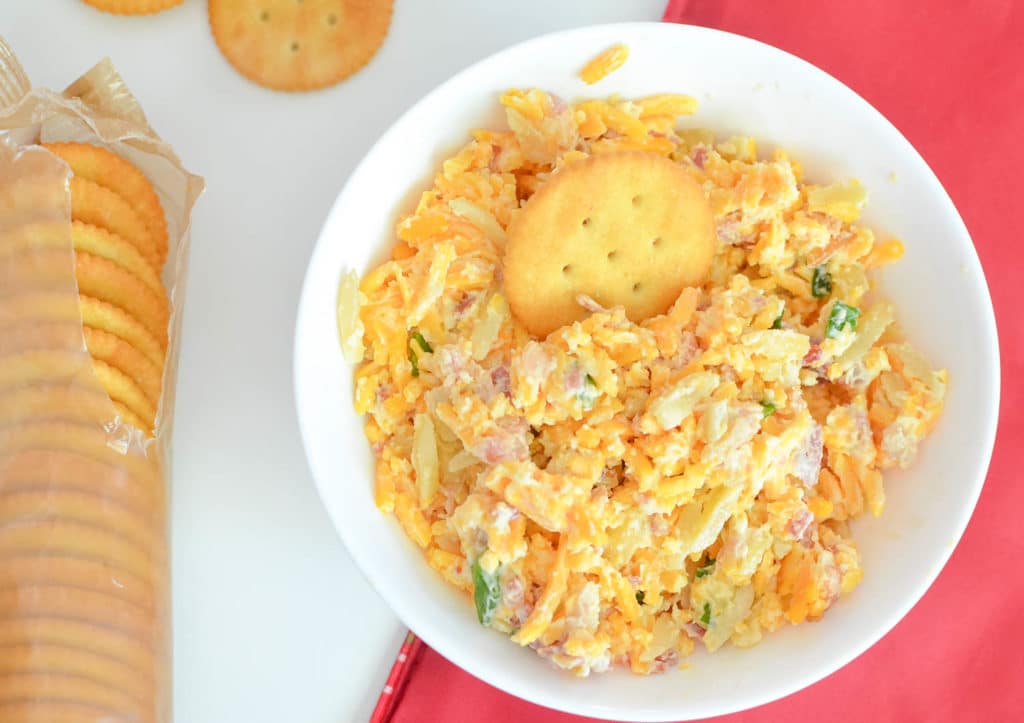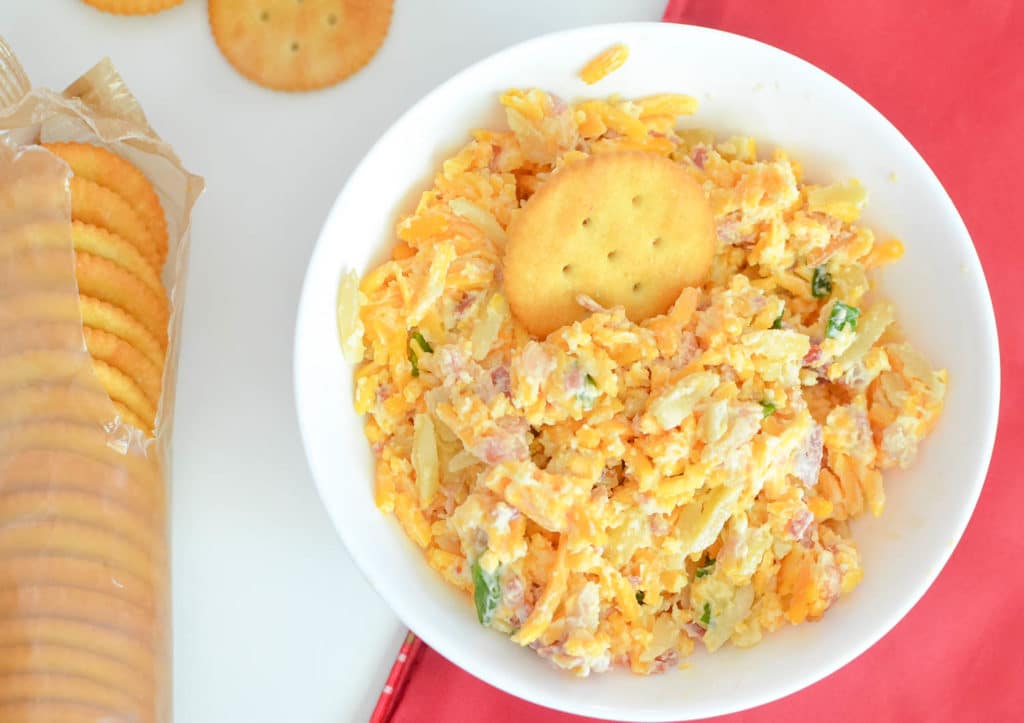 Seriously, that's it! In a pinch, I have served the million dollar dip immediately after mixing all the ingredients together and it has still been delicious. Though, I do think it's even better when it has time to chill and all the flavors have the chance to mix together.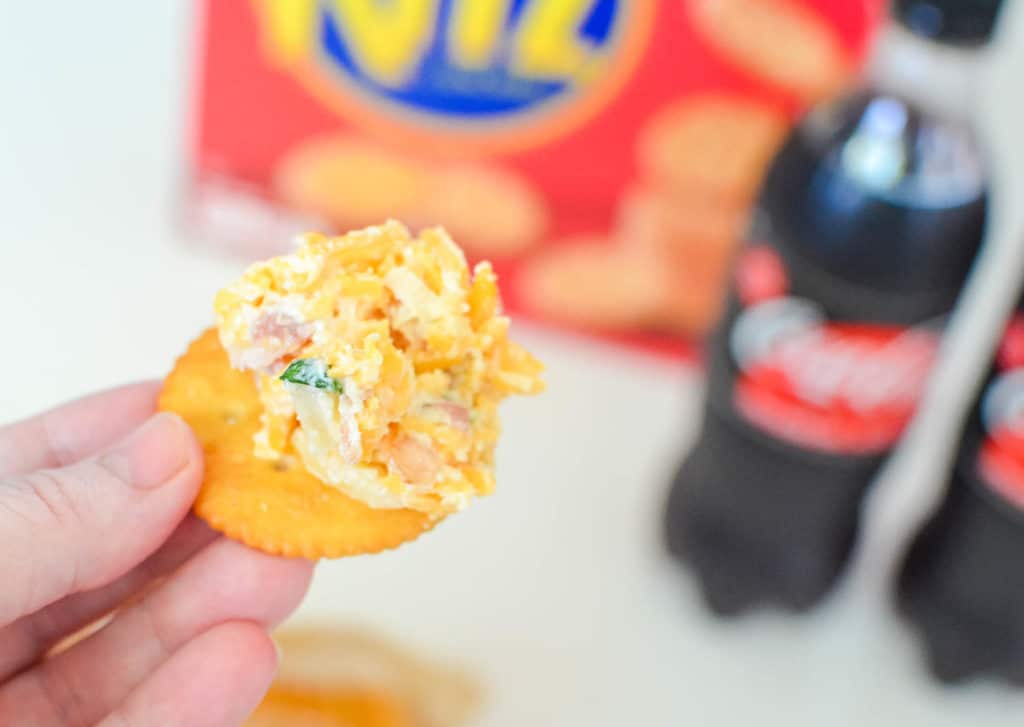 Million Dollar Dip Without Mayo
When I first made Million Dollar Dip I was unsure about the addition of mayo. Mayonaise is standard in many dip recipes but for some reason, I was surprised that it was mayo instead of sour cream or cream cheese.
The good news is that mayo totally works in Million Dollar Dip and it's indeed delicious. But if you don't have or want to use mayo, I think cream cheese would work well in its place. Plus, if you're feeling really fancy, you could take the chilled dip and form it into a ball for a Million Dollar Cheese Ball!
Cheese Ball Recipes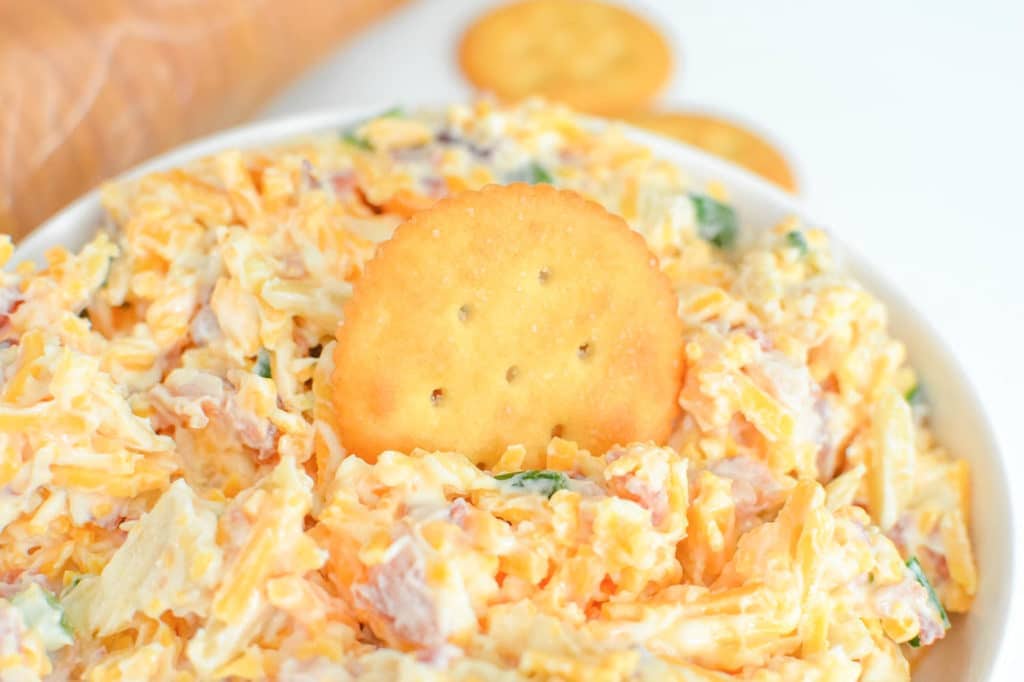 Million Dollar Dip Recipe
Ingredients
1-½

cups

mayonnaise

8

oz

cheddar cheese

shredded

½

cup

bacon

chopped

½

cup

slivered almonds

6

green onions

chopped

Ritz Crackers for serving
Instructions
Add mayo, cheese, bacon, almonds and green onions in a small bowl.

Mix until combined.

Cover with plastic wrap and chill for two hours.

Serve with Ritz Crackers.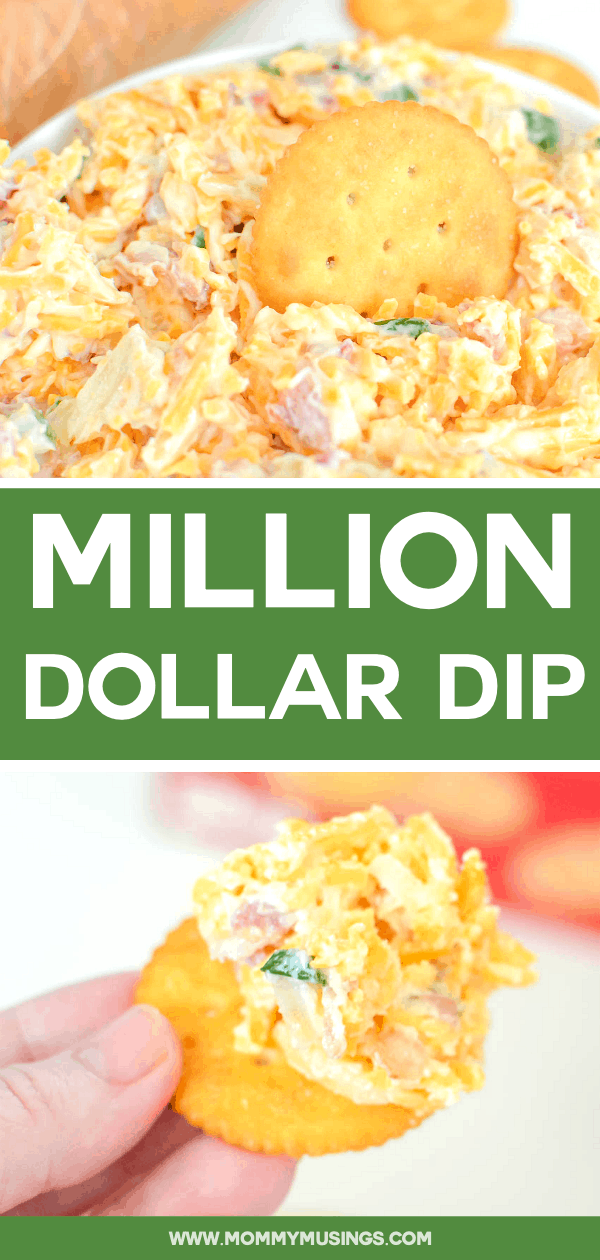 More Appetizer Recipes