Buffalo Cauliflower bites are healthy, delicious, and make a great party appetizer for vegetarians and non-vegetarians alike!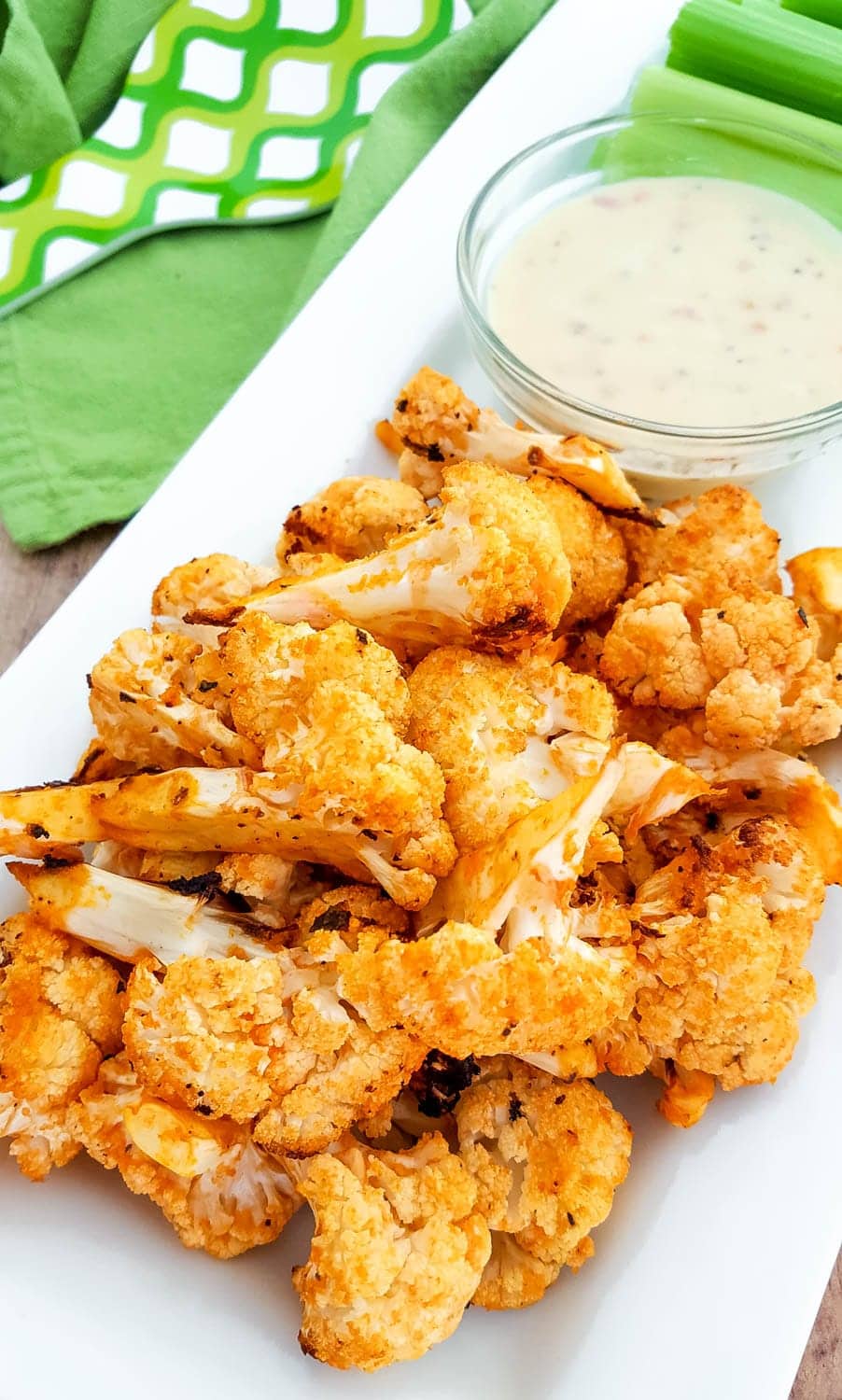 Buffalo Cauliflower
In my home, every season is appetizer season! Some of my all-time favorite party and game day recipes are Buffalo-style— I don't think anyone can get enough of the spicy flavor that pairs so well with ranch and blue cheese dressing.
When cauliflower became popular as a substitute for rice and flour (hello, cauliflower pizza crust!), it wasn't long after that it started to trend as an alternative to Buffalo chicken bites, too.
Cut into florets and baked with seasonings, butter, and hot sauce, Buffalo Cauliflower bites are as good as the meat version and SO MUCH HEALTHIER ... you can even serve them with your favorite dressing and celery sticks for the ultimate buffalo cauliflower appetizer.
While we often serve these baked buffalo cauliflower bites as a party appetizer, they also can be served with BBQ chicken, burgers, steaks, etc. as a flavorful side dish.
Baked Buffalo Cauliflower Recipe
Buffalo Cauliflower Bites Ingredients:
1 head of cauliflower, cut into florets
2 teaspoons garlic powder
1 tablespoon butter, melted
¾ cup hot sauce
Salt and pepper to taste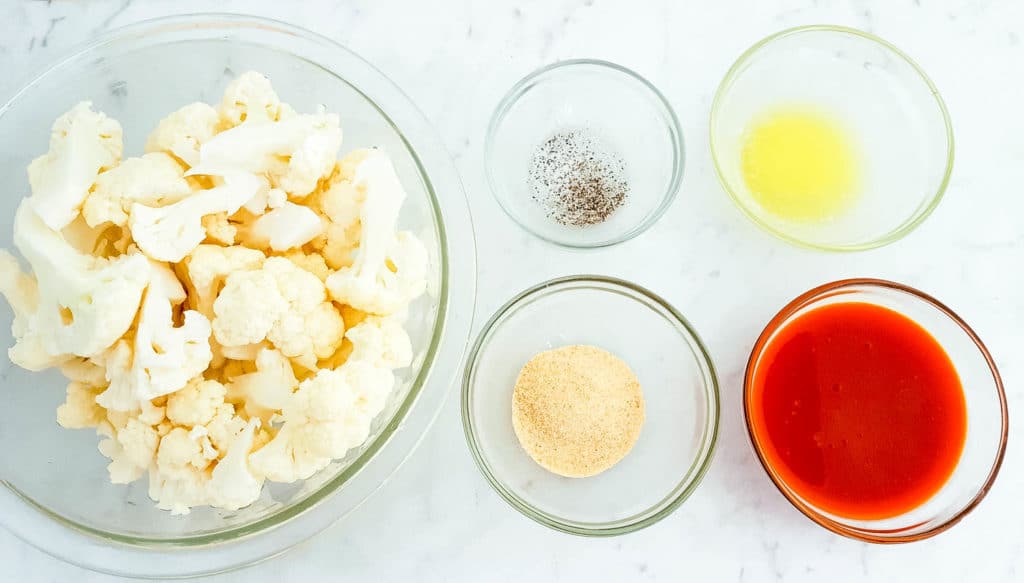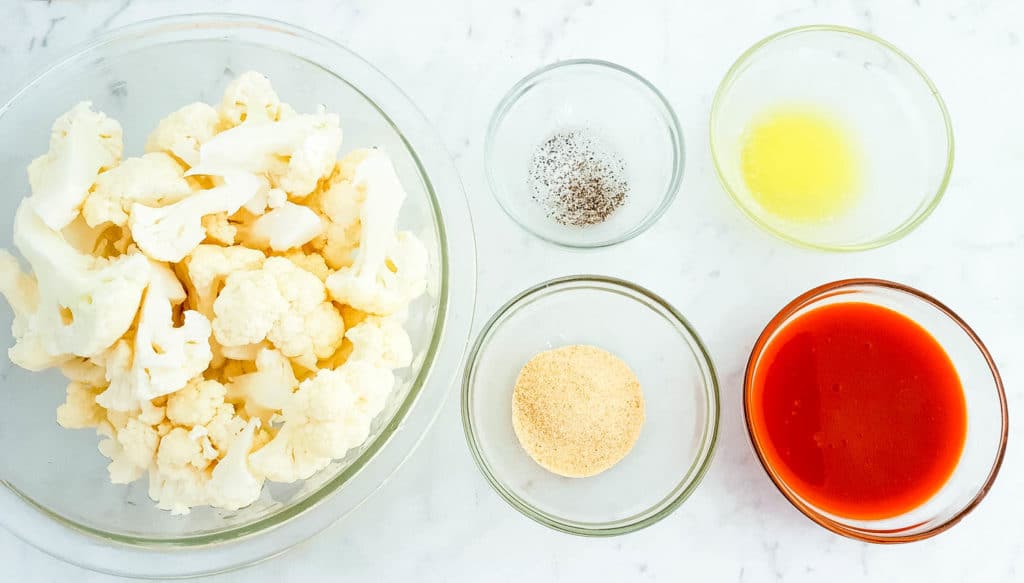 How to Make Buffalo Cauliflower
1. Preheat oven to 450 degrees F. Spray a baking sheet with cooking spray and set aside.
2. Mix the garlic powder, melted butter, hot sauce and salt and pepper in a small bowl.
3. Place the cauliflower florets into a large bowl. Pour the hot sauce mixture. Using two serving spoons, stir the cauliflower so each floret is completely coated in sauce. (You could also place the cauliflower into a Ziploc bag and pour in the sauce – shake to coat).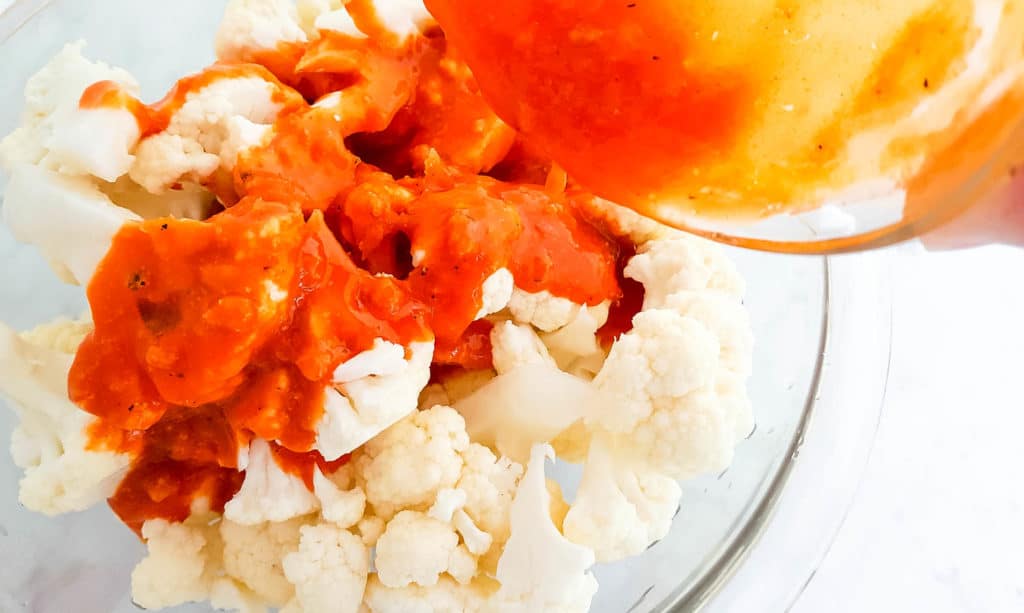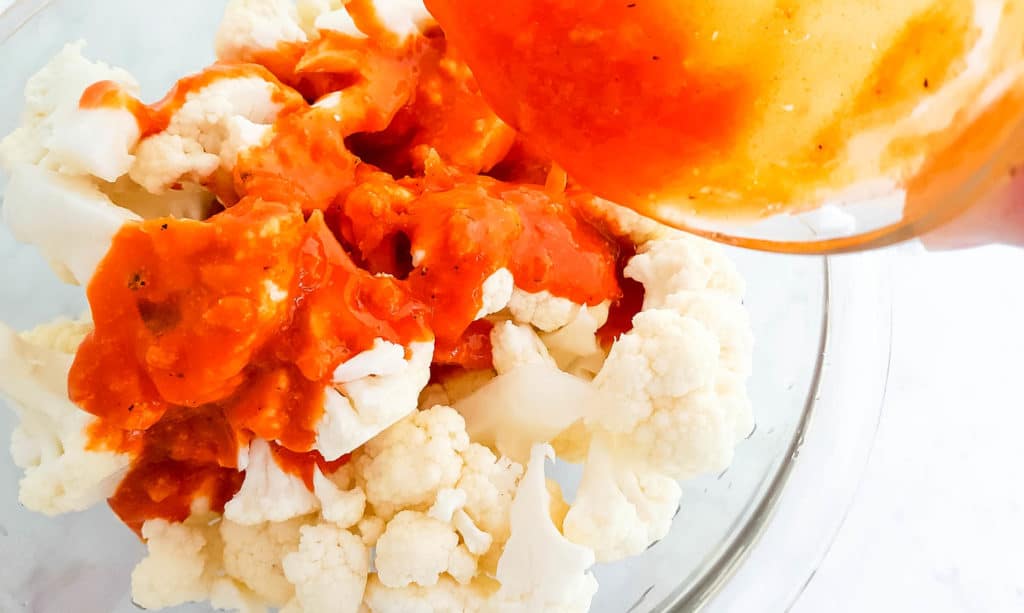 4. Spread the coated cauliflower florets onto the prepared baking sheet. Bake for 20 minutes.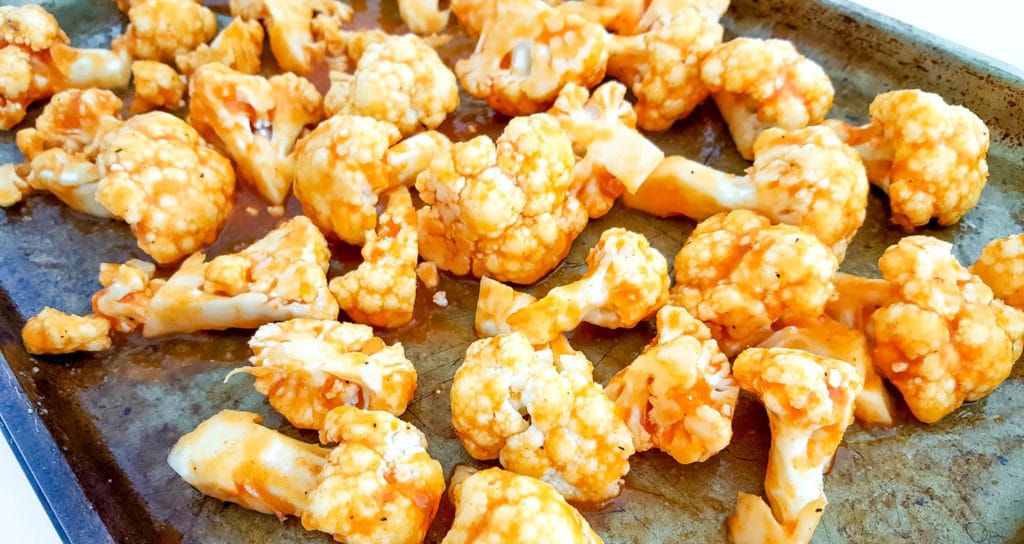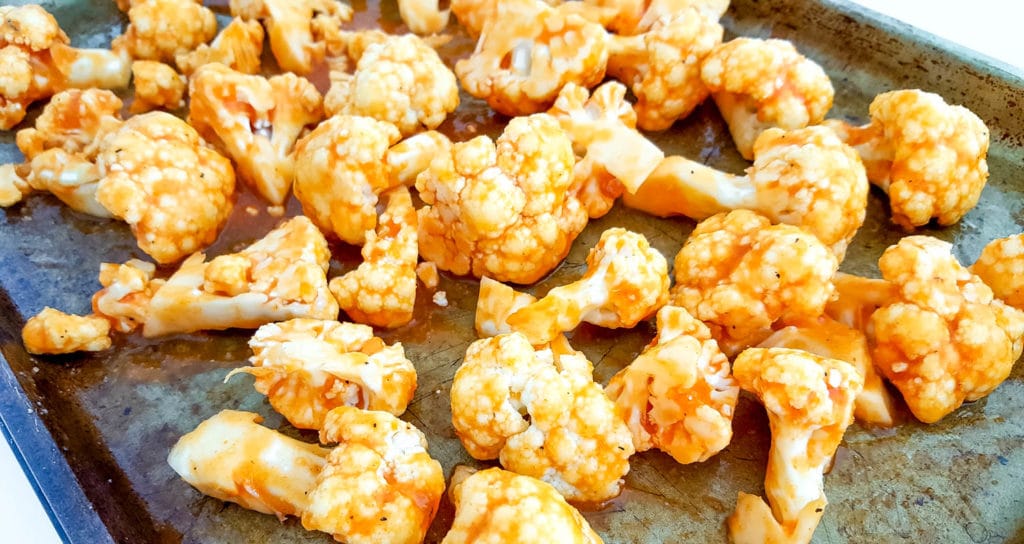 5. Serve with your favorite dip (ranch, blue cheese, etc.)
How to Make Vegan Buffalo Cauliflower
This baked buffalo cauliflower recipe can be made vegan by substituting Earth Balance (or similar) in place of butter.
Is Buffalo Cauliflower Keto?
Good news! This version of Buffalo Cauliflower is Keto because the recipe contains no flour or additional starches. These buffalo cauliflower bites are the perfect amount of spice and crunch for low carb diets.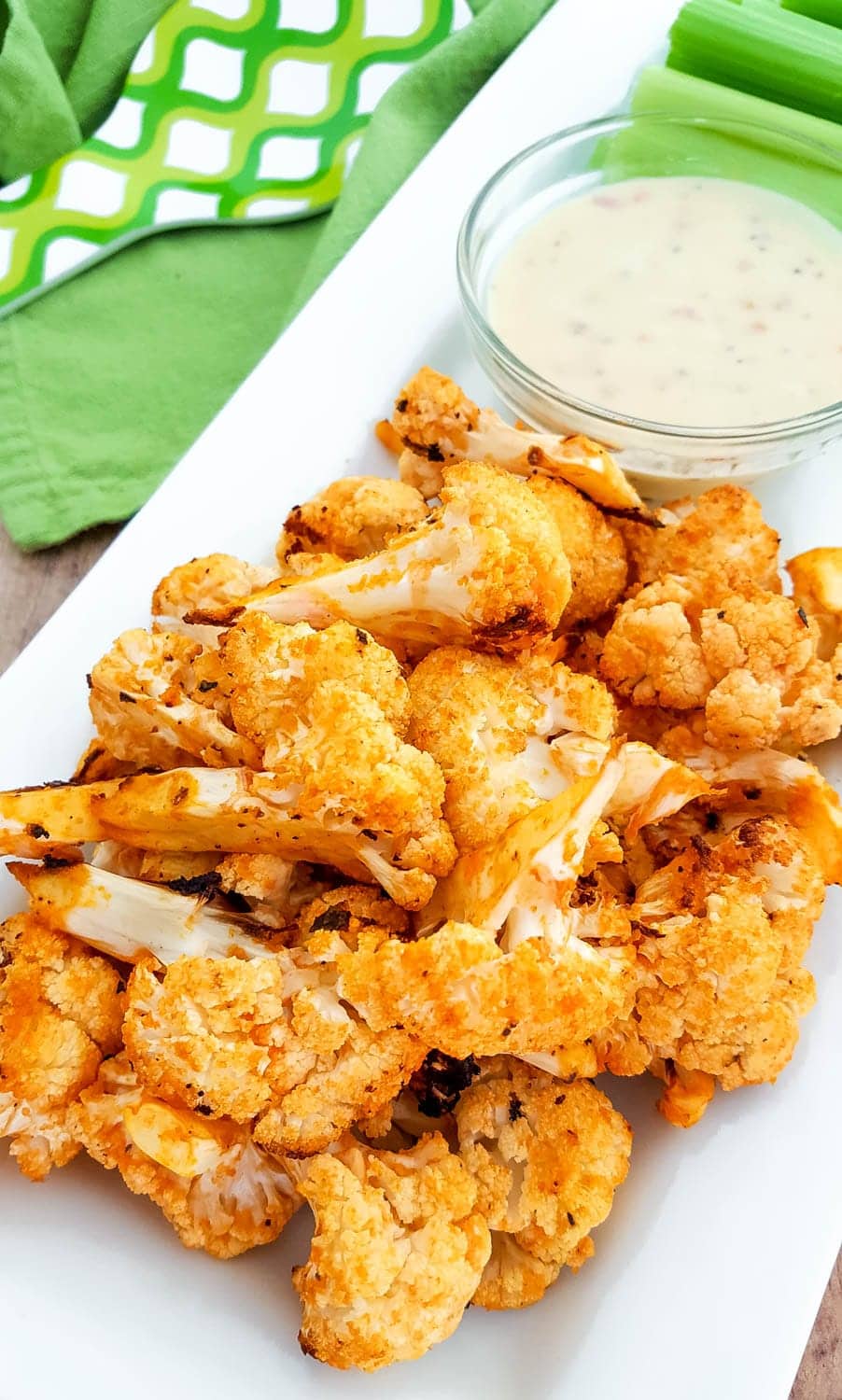 Buffalo Cauliflower Bites
Ingredients
1

head of cauliflower

cut into florets

2

teaspoons

garlic powder

1

tablespoon

butter

melted

¾

cup

hot sauce

Frank's Red Hot works great!

Salt and pepper

to taste
Instructions
Preheat oven to 450 degrees F. Spray a baking sheet with cooking spray and set aside.

Mix the garlic powder, melted butter, hot sauce and salt and pepper in a small bowl.

Place the cauliflower florets into a large bowl. Pour the hot sauce mixture. Using two serving spoons, stir the cauliflower so each floret is completely coated in sauce. (You could also place the cauliflower into a Ziploc bag and pour in the sauce – shake to coat).

Spread the coated cauliflower florets onto the prepared baking sheet. Bake for 20 minutes.

Serve with your favorite dip (ranch, blue cheese, etc. )
Pin this recipe: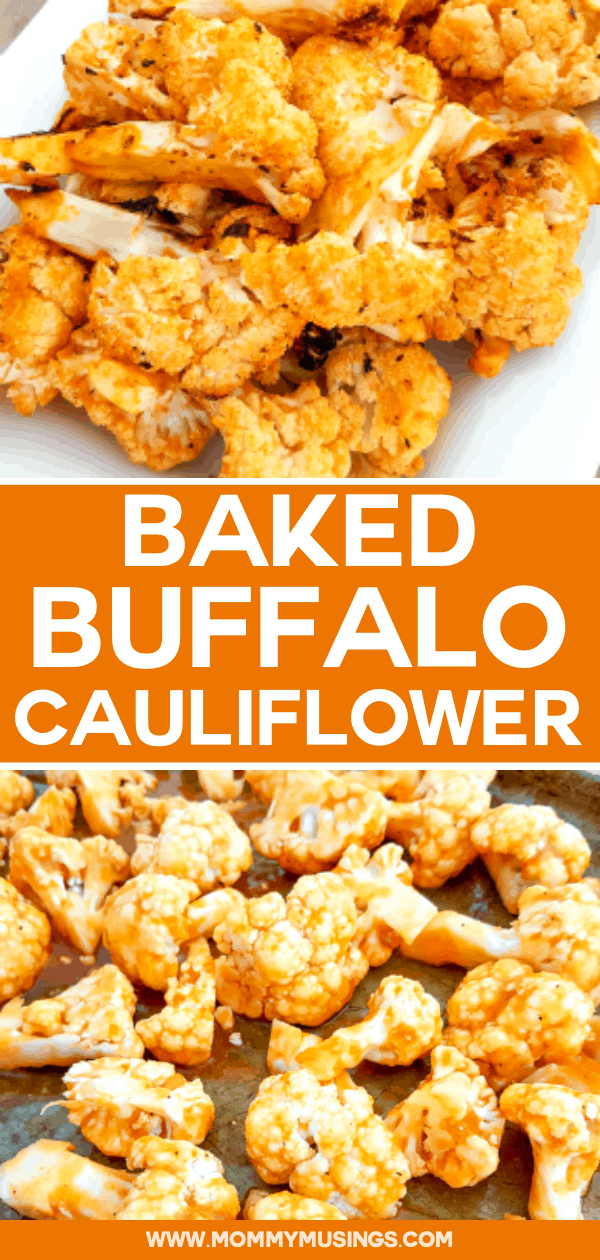 More Meatless Appetizer Recipes:
Other Appetizer Recipes You Might Like: