I LOVE cruising! I took my first cruise when I was 19 with a friend and her family to Alaska. It was onboard the Carnival Spirit and it was my first real travel experience. I was pretty much hooked from the get-go on both traveling and cruising.
My cruising adventures didn't stop there. Before my husband and I were married, we took our first cruise together and loved it so much, we got married on the Carnival Inspiration.
And now, earlier this summer, we went on our first family cruise. We boarded the Carnival Fantasy in Charleston, SC for 5-nights, with stops in Nassau and Freeport, Bahamas.
The cruise was so great, we were bitten, once again, by the cruise bug, and now we can't stop thinking about when our next one will be.
Here are my top 10 favorite things about the Carnival Fantasy
1. Charleston, South Carolina - Charleston is the perfect cruise port. It's beautiful, surrounded by history and makes for great pre or post cruise stays.The Carnival Fantasy now sails year-round from Charleston making it easier for families to cruise (no more trekking all the way down to Florida).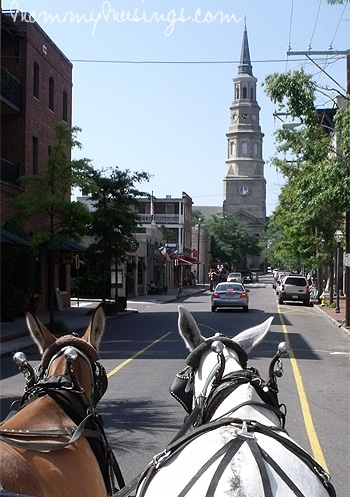 2. Blue Lagoon Island Excursion (Nassau, Bahamas) - I have been to Nassau a few times, but this was my first time to Blue Lagoon Island. The good news is, we'll be back. This is the absolute best place in Nassau to bring your children for a day of sun and swimming.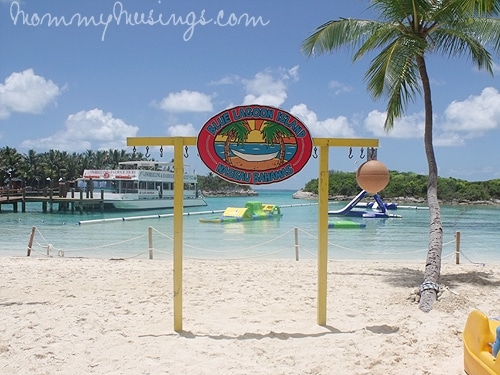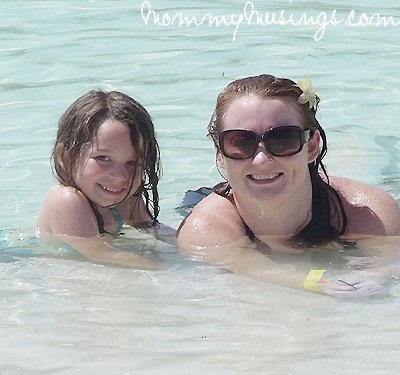 3. Carnival Birthday Cake - Here is a little secret: Carnival makes the best tasting birthday/anniversary/wedding cakes. BUT, these cakes are not the ones in the dining room, they are a special purchase from Bon Voyage or Formalities. My daughter celebrated her birthday on the cruise and we bought this heart-shaped cake for only $10. It was as good as our wedding cake..which was ridiculously good.The dining room staff made a big deal and sung "Happy Birthday" when they brought out her cake. SO worth the ten bucks.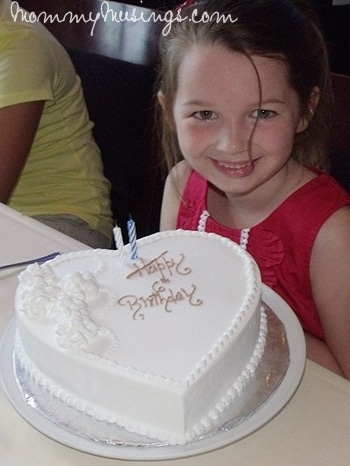 4. Camp Carnival - Since we've been off the ship, I can't stop raving about Camp Carnival. I didn't think we would use the included children's activity program as much as we did. My daughter enjoyed Camp Carnival so much, she asked to go back every night. She played games, colored t-shirts, crafted memory books and made new friends. The security and staff were top-notch and I really did fell safe leaving her at Camp Carnival.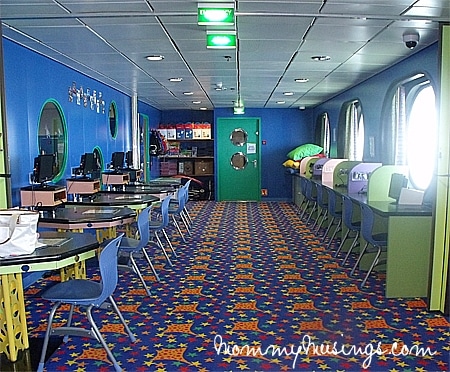 5. Carnival Fantasy Water Works - The highlight of Carnival Fantasy for family fun is Water Works, the on-board mini waterpark. It's quite the experience being at sea and sliding down a twisty slide. On sea days, Water Works is the place to be.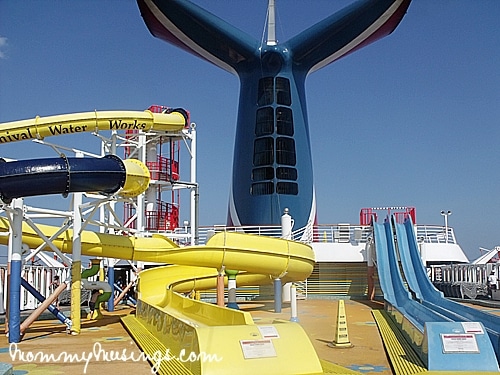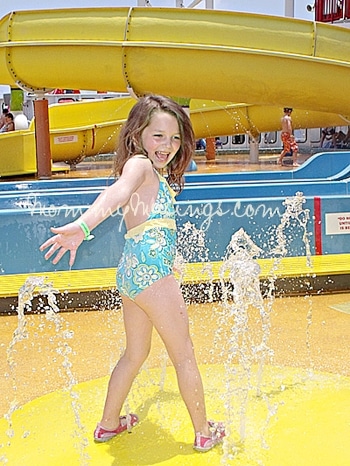 6. Carnival "Whale Tail" Cup  - Everyone loves the Carnival Drink of the Day, but the best DOD comes in the Carnival Signature "Whale Tail Cup". I can't remember the exact price, but it is around $10-$11. This cup is much larger then the hurricane glass and doubles as a piggy bank!Awesome, yes.

7. Freeport Power Catamaran Snorkel (Freeport, Bahamas) - I had never been to Freeport and heard that this is a port you want to book an excursion. My family chose the catamaran snorkeling cruise and we had a great time. Technically, the snorkeling is only for children 10 and up, which I think this is due to snorkel and mask sizing. They let my daughter try anyway and she was beyond excited. She only lasted a few minutes in the water before she tired, but the experience alone was worth it. My husband and I snorkel every chance we get, so this excursion worked well for our family.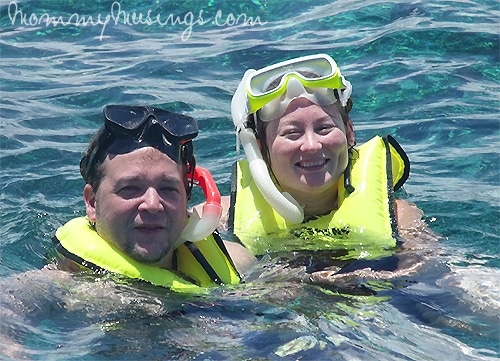 8. Grand Marnier Souffle -All the food on Carnival is really good. However one little gem of a dessert really stood out among the rest- The Grand Marnier Souffle. This is the stuff food porn dreams are made of. I don't know what's in it. I am assuming Grand Marnier and souffle? But OMG, this dessert is worth booking another cruise for.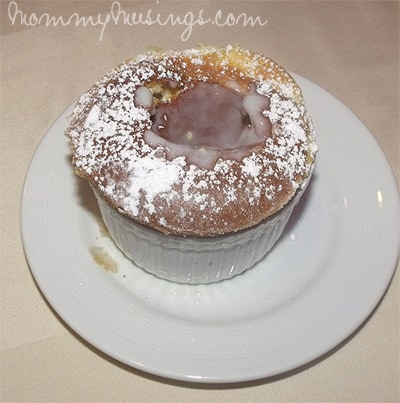 9. Master Mixology - There are a lot of fun activities aboard the Carnival Fantasy, but my favorite was Master Mixology. Being that my husband is a real mixologist, I thought we'd have this in the bag. Turns out, we were both selected to participate in the finals. My drink was the "Cruise Mama" and his was the "Blue Parrot".Go figure, we both lost to "The Honeymooner" which of course, was created by a couple on their honeymoon. Let's just say, the honeymooners always win.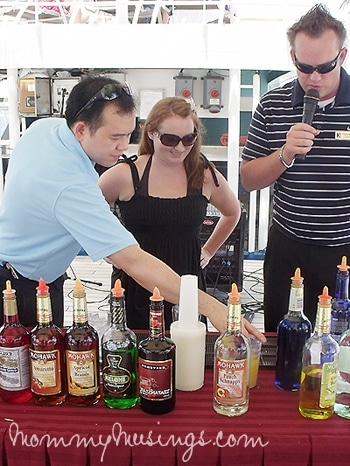 10. Carnival Memories that Last a Lifetime -PRICELESS!Because vacations are really all about the memories, and Carnival goes above and beyond to make your experience a memorable one.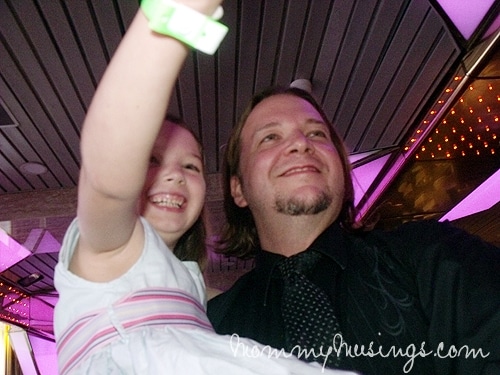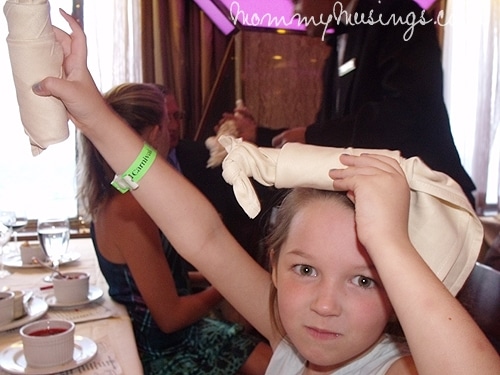 Special thanks to Carnival Cruise Line for hosting my family. All opinions are my own.