Christmas is my favorite time of year. My most favorite thing is decorating the Christmas tree. All year-long I collect ornaments from traveling and other special events to display on our tree. What I love most about Christmas ornaments is it doesn't matter if you have a real or artificial Christmas trees, ornaments make every tree personal and special. I love how I can look at my display and think back to the time and place I received each one. For most of them, they keep year after year, and they're like a little scrapbook of our life.
I thought it would be fun to share with you my favorite Christmas ornaments:
Eiffel Tower I bought for my daughter last year. This one is glass and is beautiful in person!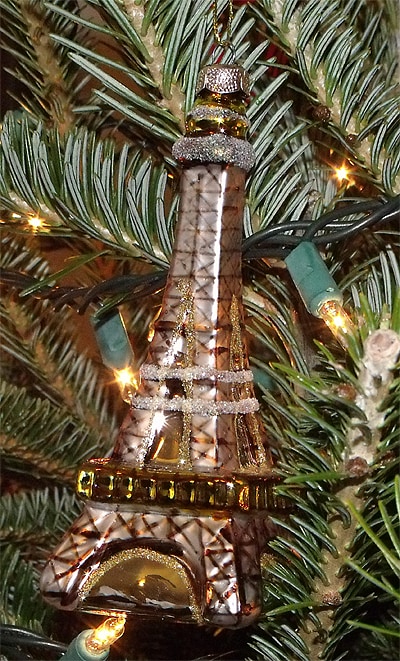 A little Jamaican Mama I bought on my trip to Jamaica this year.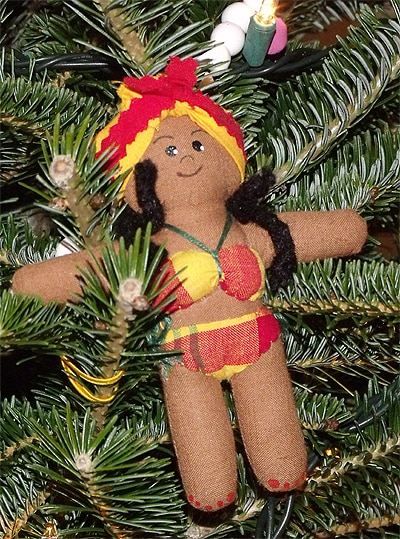 My husband's glass pickle he bought at Germany in EPCOT. There is some tradition behind this.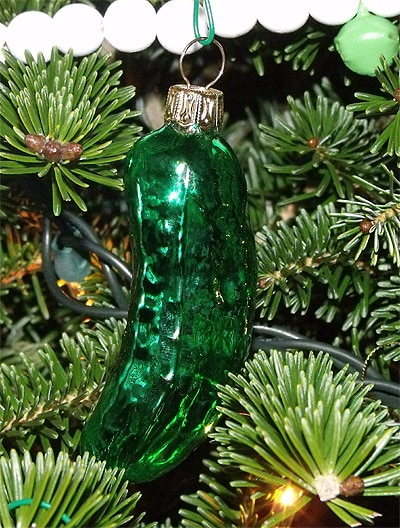 This is my most prized ornament. This was given to me by my mom and was an ornament we had on our tree when I was very young. My mother said I tried to eat it every year because I thought it was real candy.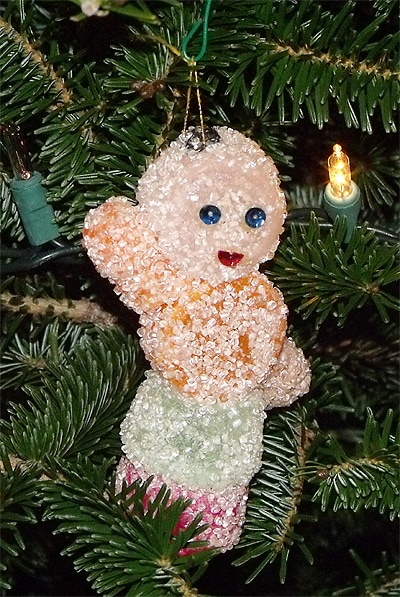 Hand painted ball from our cruise vacation in the Bahamas this past summer.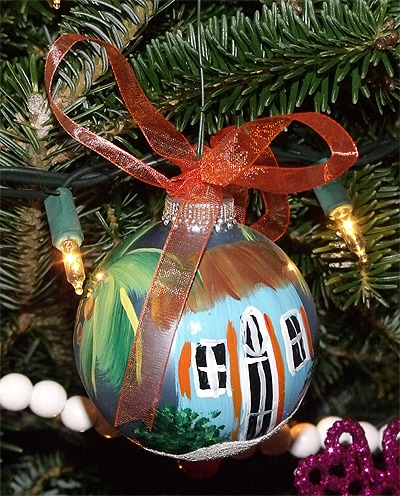 Pink Sprinkled Donut I bought last year at Gaylord Palms ICE!. I just think it's cute.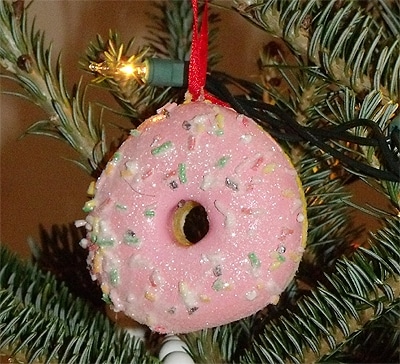 Little yellow chicken from my honeymoon in Playa del Carmen, Mexico.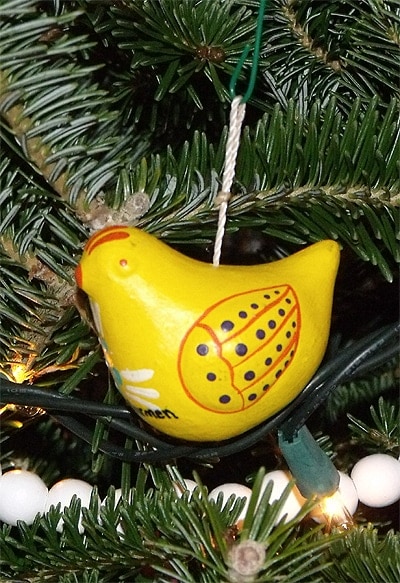 My daughter's first ornament. Given to me by my mom.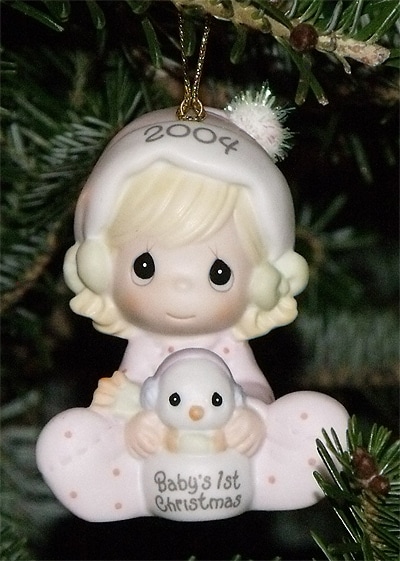 The newest addition to our Christmas Tree, the Traveling Mamas bus. Given to me by Shannon.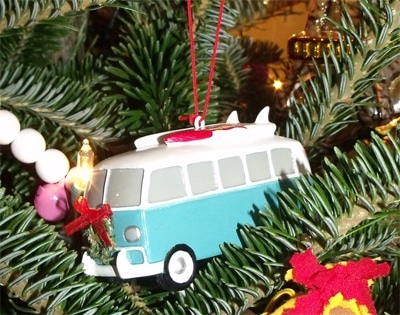 Do you have a favorite Christmas ornament?