One of the perks of living in Florida is that I'm just a hop, skip and a jump to the Caribbean...it's only an hour and 15-minute flight from Miami to Montego Bay, Jamaica.
Even given the short distance, I traveled to Jamaica for the first time this summer as part of the JTB  Bloggers Meetup in Jamaica.
And what an experience I had!
Jamaica is known for its mountainous terrain, lush landscape and sandy, white beaches. Not to mention it's amazing food, friendly people, Blue Mountain coffee and RUM! Lots and lots of rum 😉
Here are my top 10 favorite things in Jamaica
1. A "Bob Marley" at Secrets Wild Orchid - I'm not sure what was in this drink other than Jamaican rum ... and honestly, it didn't matter! This green, gold and red frozen concoction was the first of many.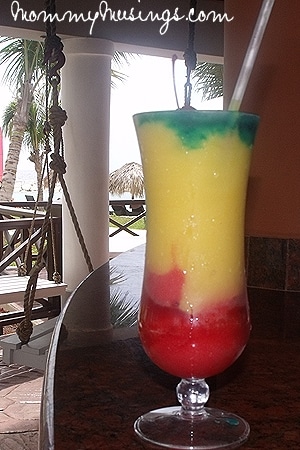 2. Secrets Wild Orchid - Talk about a beautiful Resort. If you are looking for an all-inclusive, adults-only paradise in Montego Bay, Secrets needs to be at the top of your list. The location, food and staff were all amazing. And just look at that view!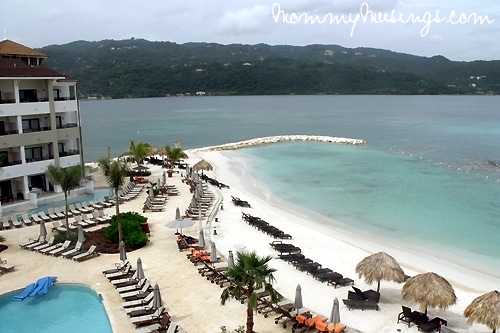 3. Jerk Chicken from Scotchies - I'm pretty sure jerk chicken is the official food of Jamaica. Scotchies at Drax Hall makes some of the best! This plate of meaty goodness, along with corn, yam and breadfruit, is the quintessential Jamaican meal. Yum!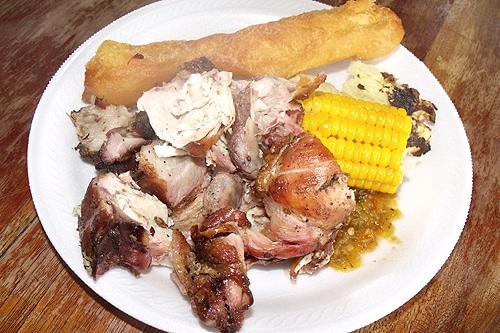 4. Dunn's River Falls - The one activity I was most looking forward to in Jamaica was climbing Dunn's River Falls. These falls are no joke! My advice? Rent the shoes and hire the guide. You'll thank me later.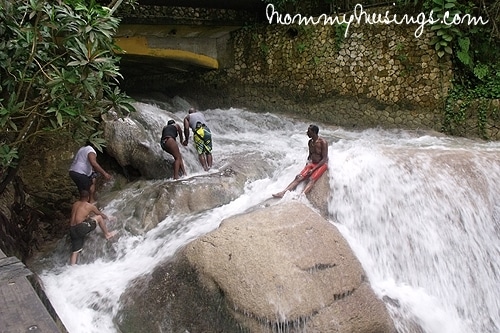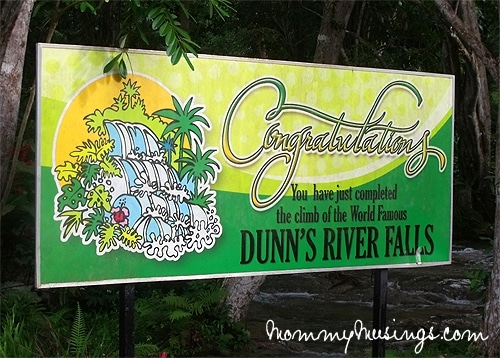 5. Jamaican Dog Sledding - Update: The Jamaican Dog Sled team has retired. Only in Jamaica will you find a snow-less dogsled team, sponsored by Jimmy Buffett. Chukka Caribbean Adventures in Ocho Rios let me be a musher in this one-of-kind experience.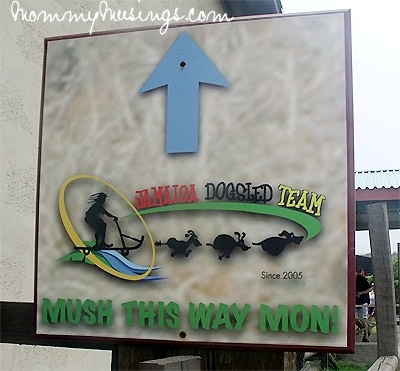 6. Jamaican Patty - I like to think of these flaky pastries as Jamaican empanadas. I tried a Juici Jamaican Patty in both chicken and beef -- hands down, chicken won!

7. Appleton Rum - I never knew how much I loved rum until I visited Jamaica. Specifically, Appleton Rum. I think by the end of the trip I was sweating Appleton rum, and you know what? It was awesome. Appleton was nice enough to stop by and let us sample 4 of their Estate rums, including a 21-year-old bottle. When traveling to Jamaica, pack an empty suitcase just for the Appleton.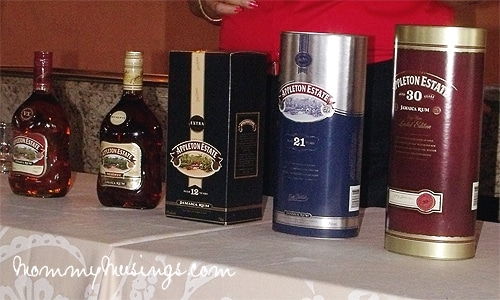 8. Rose Hall Great House - Rose Hall is just as creepy as it looks. Annie Palmer, also known as "The White Witch of Rose Hall", is said to have murdered 3 husbands and countless slaves before meeting her own fate by being pushed from the balcony of her home.  If you go for a tour, don't forget to take a picture of her bed where her face is sometimes seen.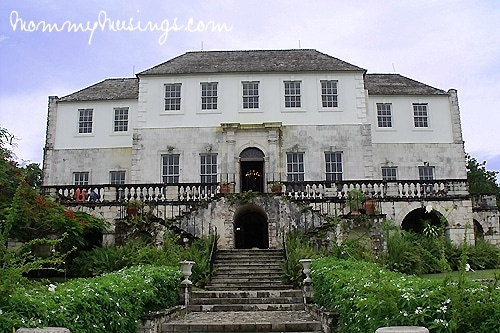 Do you see a face in the headboard?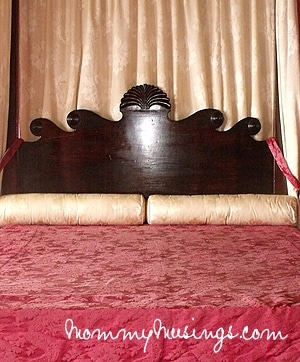 9. Sunset Catamaran Cruise - We took a sunset catamaran cruise from Sandals Resort in Negril, to the north end cliffs. This is one of the best ways to relax in Jamaica -- on a boat ... with good music ... and rum punch!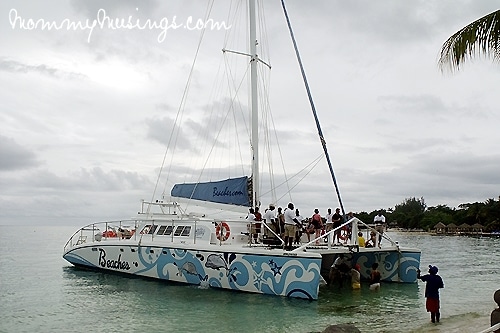 10. Cliff Diving at Rick's Cafe - So *I* didn't go jumping off a cliff at Rick's Cafe in Negril. But, I did jump off the catamaran and swim to the cliffs, which was an event in itself. If you're daring, cliff jumping in Negril is definitely something you'll want to check off your bucket list. For me? Maybe next time.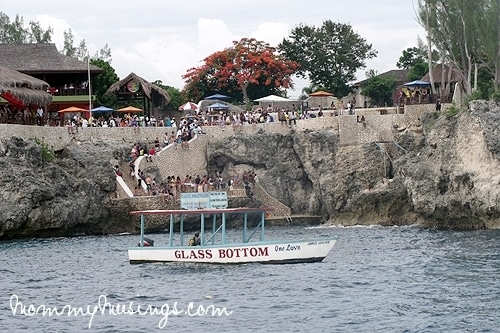 Only in Jamaica! One Love.
Special thanks to the Jamaican Tourist Board for sponsoring my visit.