The  2011 Quebec City Winter Carnival has officially begun! This year, the Carnival runs from January 28- February 13.  If you're one of the lucky ones headed to Quebec City in the next few weeks, you're probably wondering what to pack.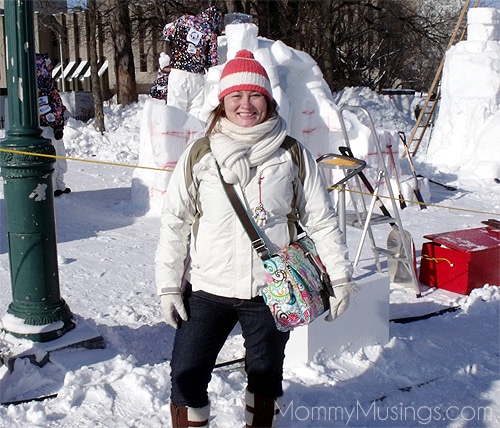 I was fortunate enough to experience the Winter Carnival last year, and while I was prepared, there were a few more things I wish I had packed. Most of these seem like basic items, but in the case of the frigid Canadian weather (especially at  night)...quality should definitely be at the forefront.
The most important thing to remember is to dress in layers and to avoid cotton.
1. Snow Jacket -My Florida wardrobe did not consist of a snow jacket prior to my visit to Quebec City. I asked Lands' End for some guidance and they suggested the Women's SnowSystem Jacket. Lands' End definitely know their stuff because this jacket kept me warm. It's not overly puffy, even with 2 removable layers and even more layers underneath. The hood came in handy a  number of times when the wind picked up.
2. Snow Pants - I did not bring snow pants and I wish I had. Having snow pants allows you really to get out there and play in the snow without your pants getting wet. I still had tons of fun ziplining and snow tubing. Don't miss the Desjardins Snow Slides!
3. Long Underwear - This layer is crucial. Start your layers off with a good pair of long underwear- both the top and bottom. I ended up picking up a pair from Walmart, but wish I had found Cuddl Duds, which look super comfy.
4. Sorel Boots - I specifically suggest Sorel because they are the warmest boots I have ever worn. My friend Robin who lives in Russia even wears these boots. If they are good enough for Russian winters, they're good enough for just about anywhere! I wore Sorel Helen of Tundra, and I cannot recommend them enough. They also look great with skinny jeans 🙂
5. Wool Socks - Even with good boots, you want to keep your feet warm with a good pair of wool socks to wick moisture away. My sock of choice is from Darn Tough.
6. Mittens AND Gloves - When I say mittens and gloves, I don't mean mittens or gloves. I mean both. I had gloves and I still needed a pair of mittens to go on top of the gloves.

7. Big Scarf & Snow Hat- My big, fluffy scarf is what saved me. I think scarfs are really fashionable and they are a great way to add a pop of color to your snow wear, but I suggest finding the biggest, warmest one you can find.  The same goes for a cap. Next time I want one that goes over my ears with flaps. It's cold out there!
8. Chap Stick & Face Balm - The cold and wind is brutal on your skin. Within no time my skin was dry and my lips were chapped. Bring multiple chap sticks and something I wish I had was face balm, for a layer of protection under my makeup.
9. Messenger Bag - You want to be hands free as much as possible. I recommend a great mid-size messenger bag to pack your camera and other must haves. My choice is the Multitasker Small from Hadaki. It's got plenty of room for stuff and fits easily across your chest. A year later, I still use this bag everyday.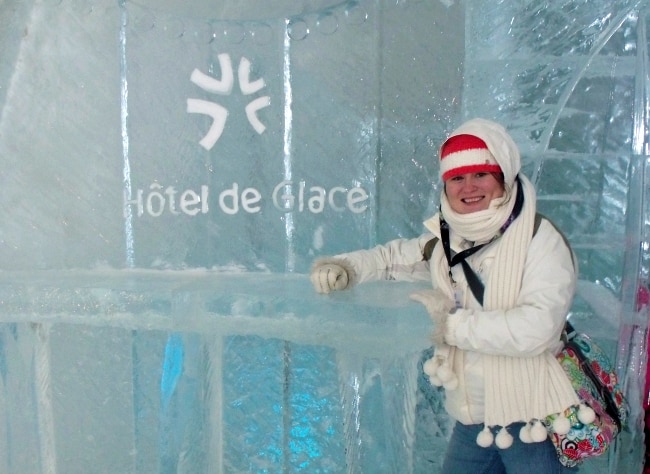 These are the bare minimum essentials. If you are flying from the US, most airlines provide one free checked bag, so use it to your advantage and pack lots of warm winter wear. Have fun! The Quebec City Winter Carnival was one of the best experiences of my life. I cannot wait to return!
Not familiar with the Quebec City & the Winter Carnival? Check out these posts:
Lands' End, Sorel Footwear, Darn Tough and Hadaki provided me with samples for review. Also, a special thanks to Carnaval de Québec for hosting my visit. All opinions are my own.