Look who's in the September edition of Seatrade Cruise Review, a quarterly magazine for the cruise industry --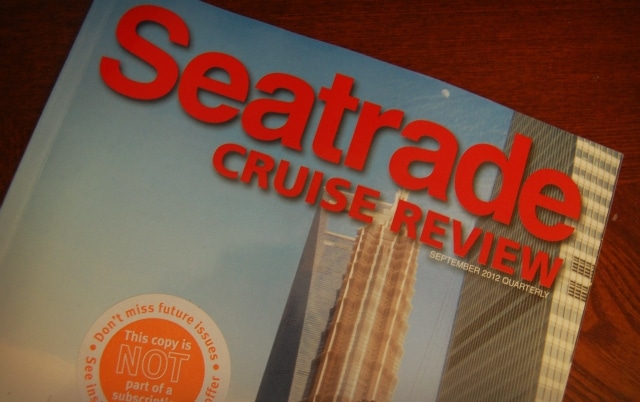 It's my daughter, noshing on some of the best-ever 'Funny French Toast' at The Punchliner Comedy Brunch on the Carnival Breeze. The article, titled Fresh Breeze by Anne Kalosh, takes a look at some of Carnival's new branded experiences, including the comedy brunch presented by George Lopez.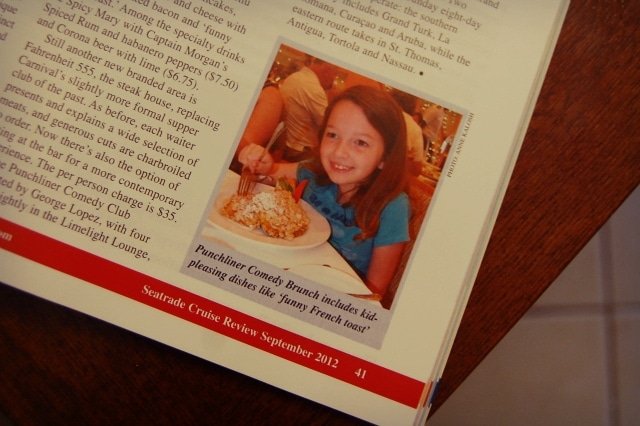 I mentioned in a previous post that the brunch was one of my daughter's favorite things on the Breeze, and she looked forward to it every sea day -- Why? Because it was so much fun! Carnival did a fabulous job with the brunch menu, making it fresh and interesting for both adults and kids.
I mean really, how often do you get French toast battered in your favorite cereal!? 😉
Here's a peek at some of the items we enjoyed from the Punchliner Comedy Brunch Menu:
The Funny French Toast could be ordered with either Frosted Flakes, Honey Nut Cheerios, Raisin Bran or Froot Loops.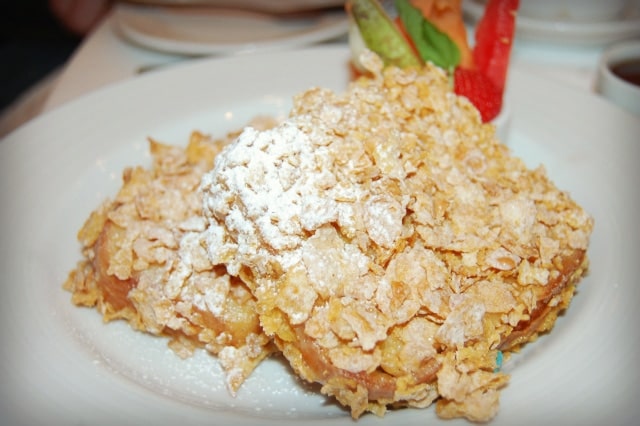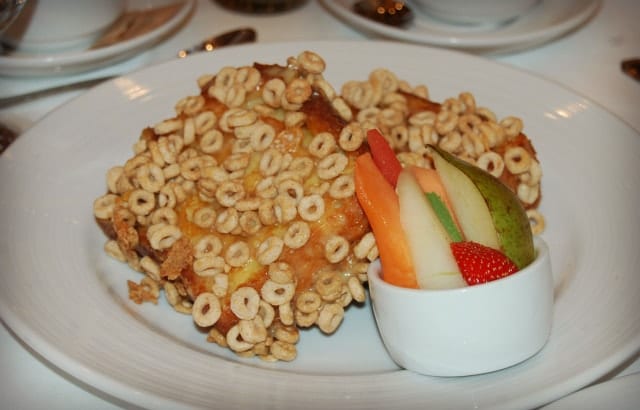 Fat Stack Chocolate Chip Pancakes, Mexican Churros and Bacon Mac 'n Cheese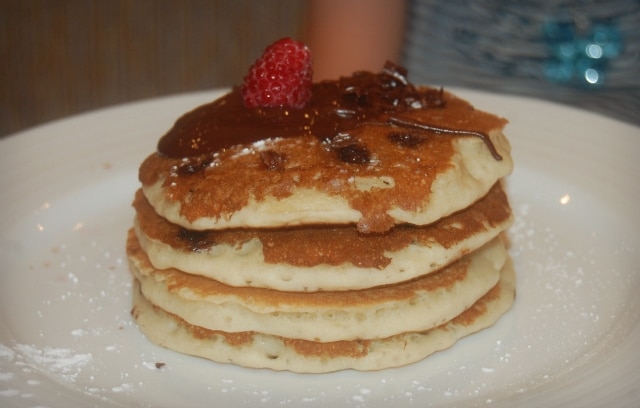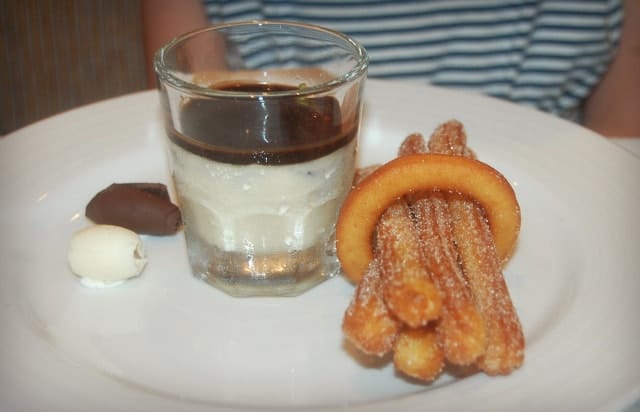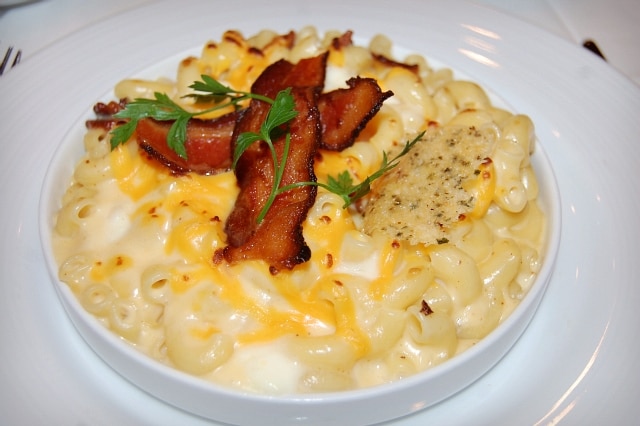 The most appealing thing about the comedy brunch is that there is no additional cost ... and the food is really delicious! Definitely something for everyone, and a great way to start a sea day. Also, the comedy is G-rated, so the whole family can enjoy this experience together.
I really miss that Bacon Mac n' Cheese!
The Punchliner Comedy Brunch Presented by George Lopez is offered on sea days sea days from 9:00 am to 1:30 pm on the Carnival Breeze, Carnival Miracle, Carnival Magic , Carnival Liberty and Carnival Dream. Future ships include: Carnival Conquest (October 2012), Carnival Glory (November 2012), Carnival Splendor (December 2012), and Carnival Sunshine (April 2013).
See more of my experience on the Carnival Breeze
Seatrade Article & Photo by Anne Kalosh.