Green eggs and ham for breakfast!? You bet! Carnival Cruise Lines has created a special character breakfast straight from the World of Dr. Seuss as part of their new partnership, Seuss at Sea. My family was able to enjoy this delicious feast on the last sea day of our cruise aboard Carnival Freedom.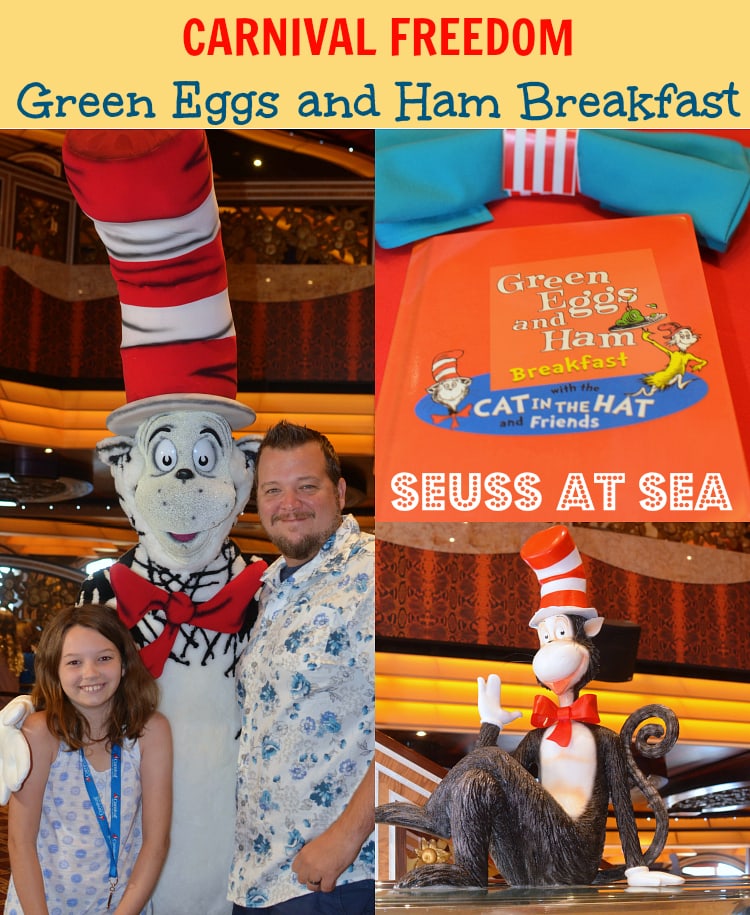 For only $5 per person, guests can reserve a seat at the most fun meal at sea- The Green Eggs and Ham Breakfast with Dr. Seuss and Friends. The main dining room is transformed for the occasion, with bright colored linens, silly centerpieces, an ice sculpture and more! The servers even don blue wigs and parade around as Thing 1 and Thing 2, until the real characters come out.
But, the star of the show is the exclusive Green Eggs and Ham Breakfast menu with fun offerings like "Truffula Tree Pancakes" and "Horton's Cereal-Encrusted French Toast".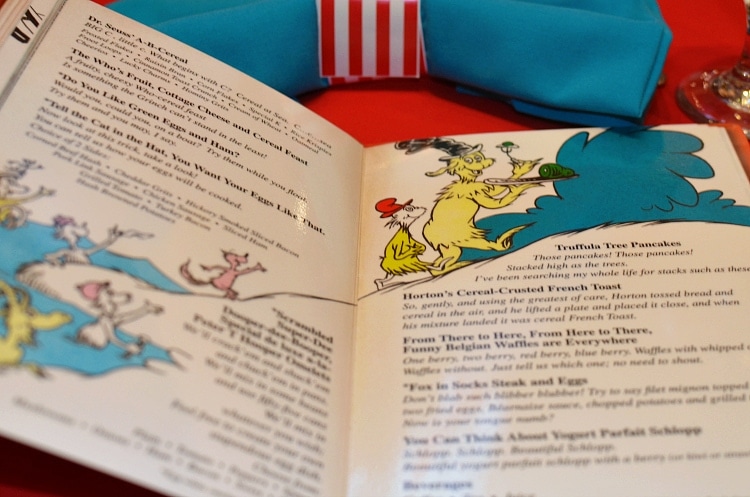 My family was enamored with all the crazy menu items, so we ordered a few different things to share ... all in the name of research! None of us were brave enough to try the Green Eggs and Ham, and instead settled on the pancakes, Frosted Flakes French toast, Belgium waffles and "Fox in Socks Steak and Eggs".
Our breakfast feast was quite delicious. My daughter's favorite was the Trufulla Tree Pancakes, stacked mini red & white pancakes that resembled the Cat's hat, and my top choice was the steak & eggs entrée with curly fries and a delicious Béarnaise sauce. Rick, my husband, enjoyed the French Toast as well as a classic omelet. We definitely didn't walk away hungry!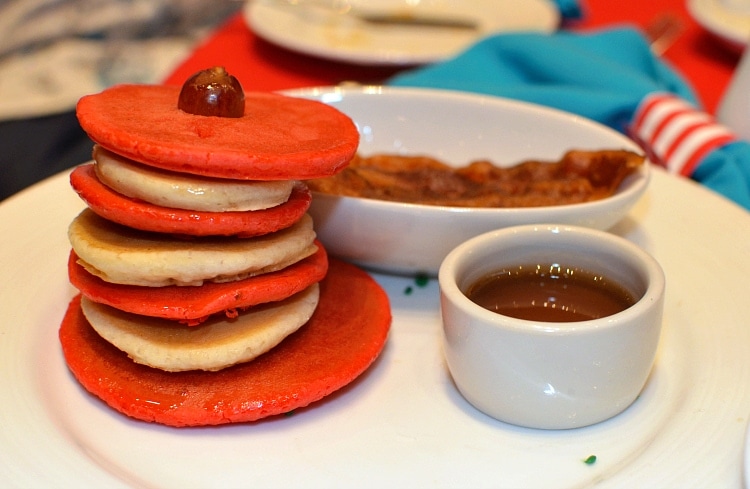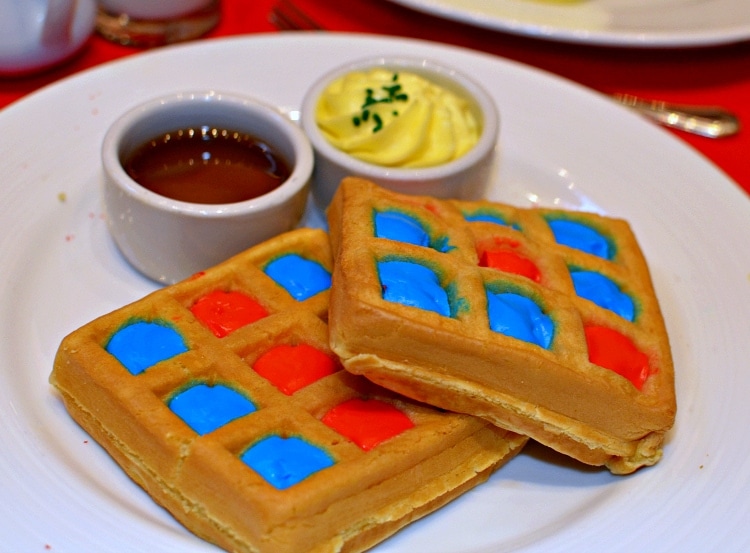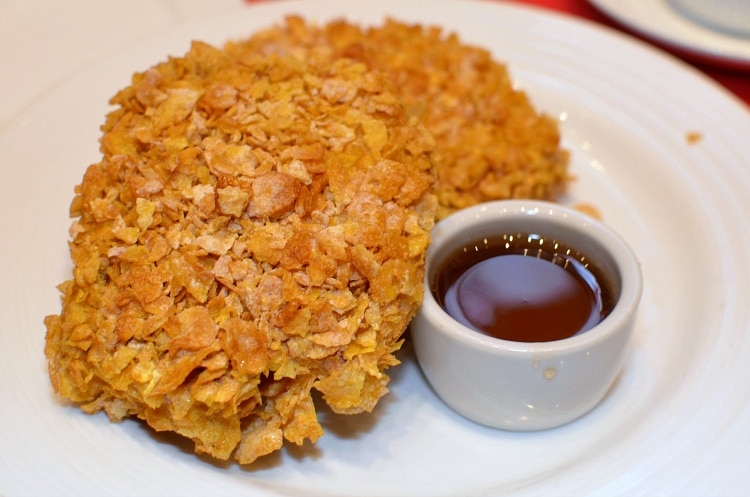 The Green Eggs and Ham breakfast was a great departure from our typical cruise breakfast (room service coffee and croissants!). We thought the food was very tasty, and the atmosphere was light and fun — really a nice way to start a sea day with the family. For $5, you can't beat the price for this fun, family experience with Dr. Seuss and Friends!
Special thanks to Carnival Cruise Lines for inviting my family on the Carnival Freedom. All opinions are my own.