This post is brought to you by TripAdvisor. 
I never anticipated how much time and effort I would spend planning a family vacation in Europe. Looking back, it's amazing that I pulled the feat off at all.
What started with cheap flights to London (thanks to Scott's Cheap Flights) to celebrate my daughter's birthday turned into three weeks abroad visiting four different countries.
I have to say, it was all worth it though because we're back and have a billion new memories (and the photos to prove it!).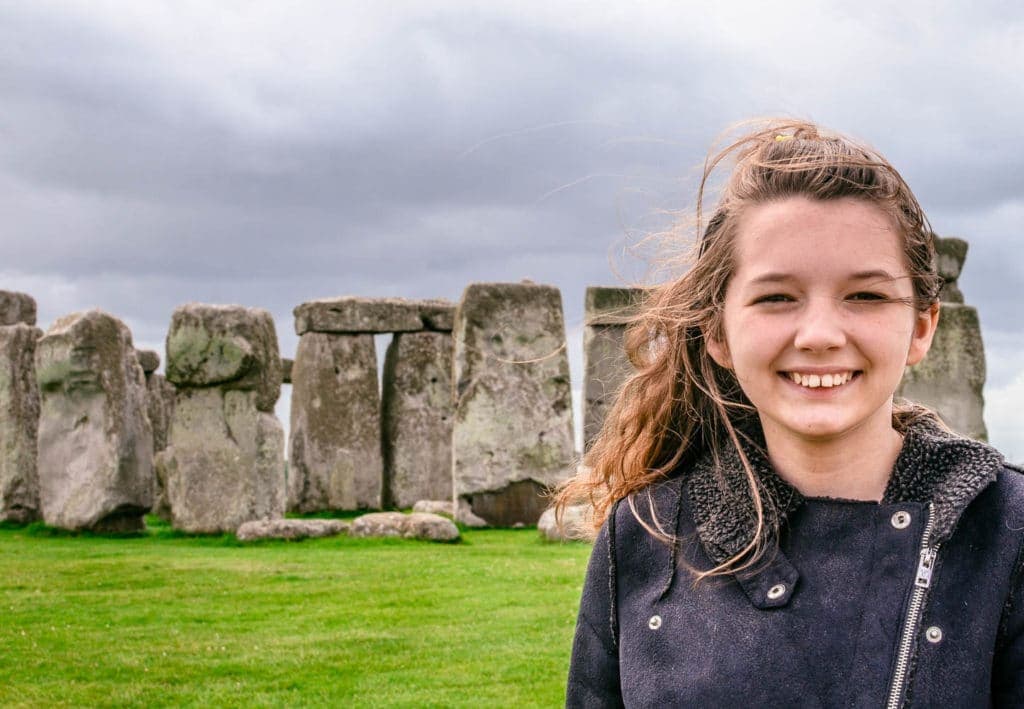 One of the best decisions I made was booking a day tour to Stonehenge and Bath from London through Tripadvisor Attractions.
Initially, I considered making this excursion on our own, but after research on Tripadvisor, it became pretty clear that a tour was the way to go for seeing Stonehenge on a limited amount of time. The site is a good two hours away from London, and I didn't want to rent a car, and public transport isn't exactly direct (at a minimum we would need to take a train and a bus, and that was without seeing anything other than Stonehenge).
TripAdvisor Attractions offered a variety of days tours to Stonehenge, some with additional stops, to make a full day trip out of London. Ultimately, I booked an 11-½ hour tour to Stonehenge and Bath. The process was super simple, and the tickets were sent right to my phone— I booked a few days ahead of the tour, but there is no reason you couldn't use this service last minute if there was availability.
TripAdvisor is the world's largest provider of tours, activities, and attractions, with more than 56,000 bookable experiences in 2,500 destinations worldwide.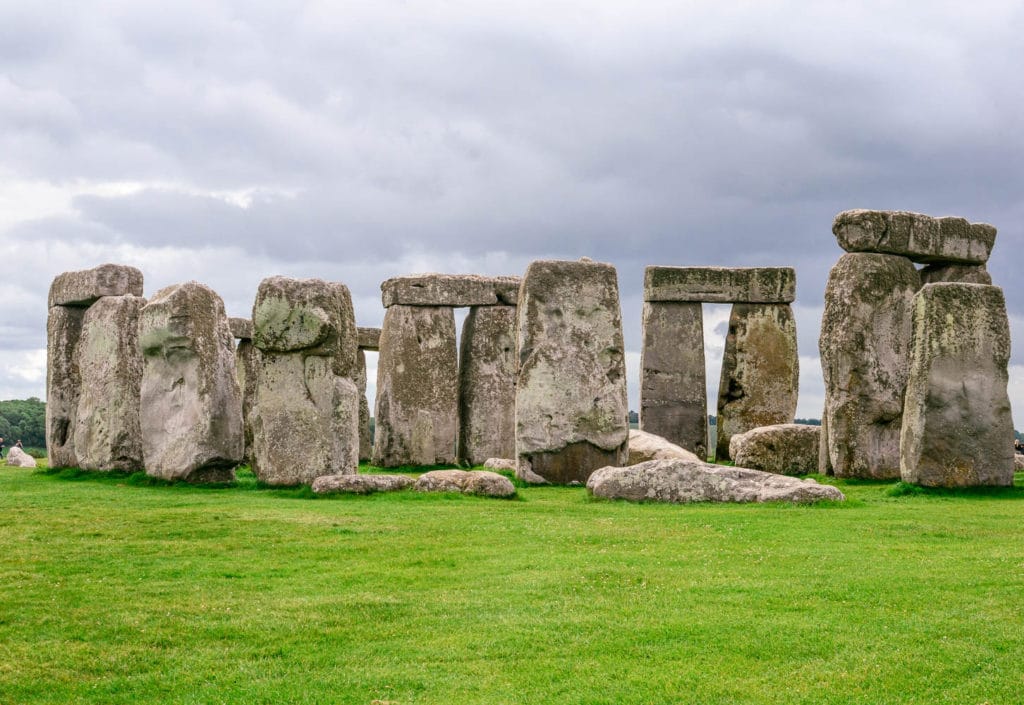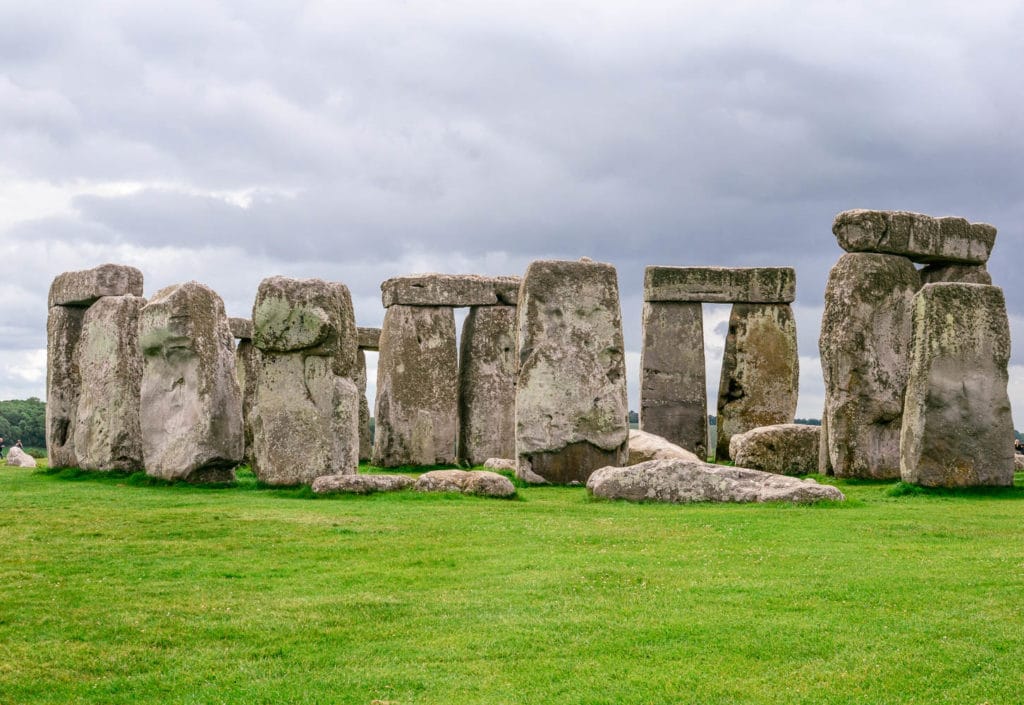 Stonehenge and Bath from London Day Trip
Discover two gems of southern England on this full-day coach trip to Stonehenge and Bath from London. Travel to Stonehenge, a prehistoric stone monument that rises imperiously from Salisbury Plain. Gaze at the gigantic stones, learn how the monument was used, and then continue to the UNESCO-listed city of Bath to discover this gorgeous 18th-century city independently. Choose to stroll the elegant Georgian streets and see top Bath attractions such as the Royal Crescent as you wish; or upgrade to visit the stunning Roman Baths or Jane Austen Visitor Centre.
Since the day was long, the tour started bright and early at 8:15 am from our meeting point at Victoria bus station. We boarded a comfortable double-decker coach from Premium Tours pretty quickly after arrival and were on our way in no time flat.
Tip: Get in line to board the bus as early as possible. There was not a single empty seat on our tour, and many people had to split up their party for seating. Alternatively, check Viator for "small group tours" if this could be an issue.
Everyone in my party slept almost the entire drive to Stonehenge, so I really can't comment on the guide who gave information on the site. I do know that the first stage of Stonehenge was built by Neolithic people in 3100 BC, making the stones more than 5000 years old. It's now a UNESCO World Heritage Site.
When you visit Stonehenge, you don't simply drive up to the monument. Like most attractions, there is a visitor center with tickets, restrooms, cafe, and gift shop. Entrance to Stonehenge with an audio-guide is included with the excursion, so we didn't have to wait in line for tickets.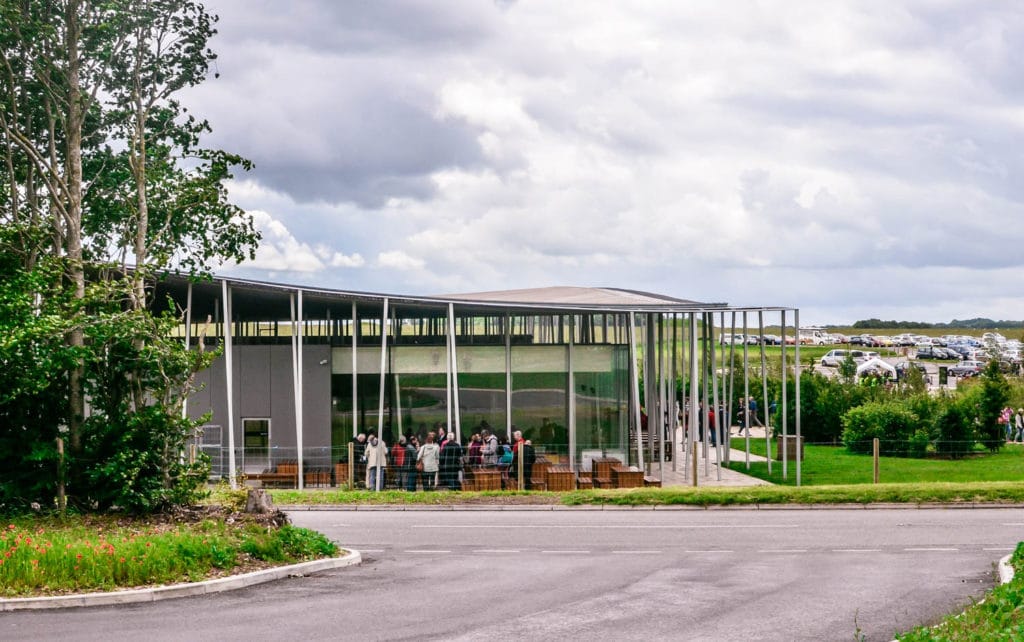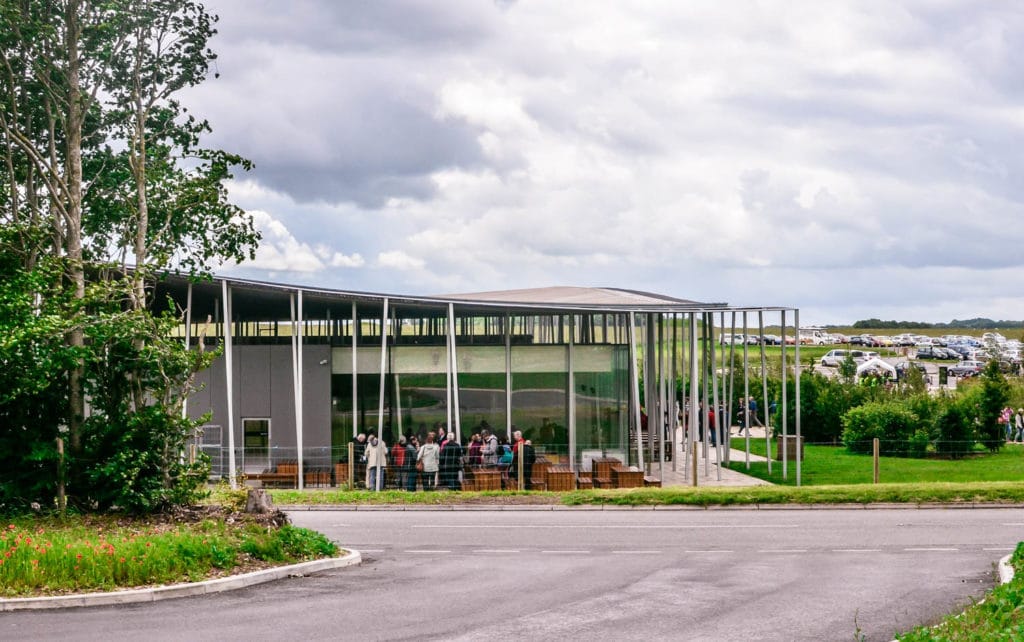 From the visitor center, guests can either take a complimentary shuttle bus (5-7 minutes) to the stone circle or walk on their own (1 ½ miles). Due to limited time at the monument, everyone on our tour had to take the shuttle bus as walking would have taken up too much time. We were at the site about an hour total.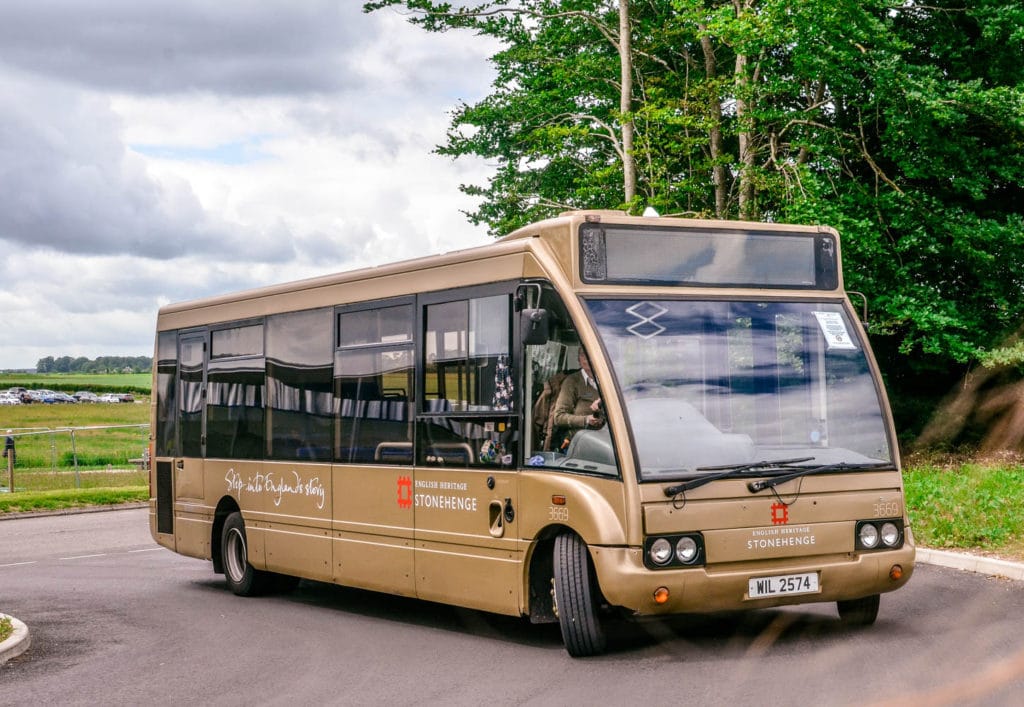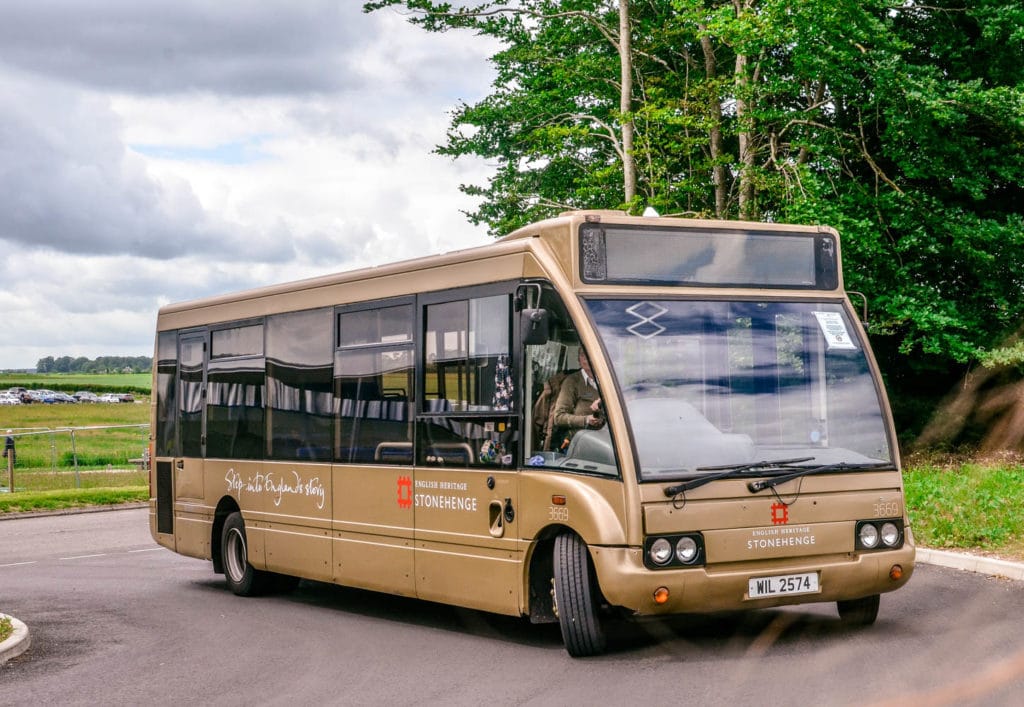 The shuttle bus drops you off just a short distance from the stone circle, and then you are free to walk around a designated path. You can't go near or touch the stones on a regular visit.
Tip: If you want to go inside the stone circle, special tours are available and can be booked through Viator— they are called Special Access or Inner Circle tours and are usually before sunrise or at sunset.
Seeing Stonehenge on TV or in pictures doesn't do it justice. I was captured by the stone circle, having a similar feeling at Stonehenge that I had at Chichen Itza.
Some people say that Stonehenge is just a bunch of rocks, and while that's technically true, it's an extraordinary bunch of rocks that may have spiritual and healing properties. I don't think anyone can deny that it's an ancient world wonder.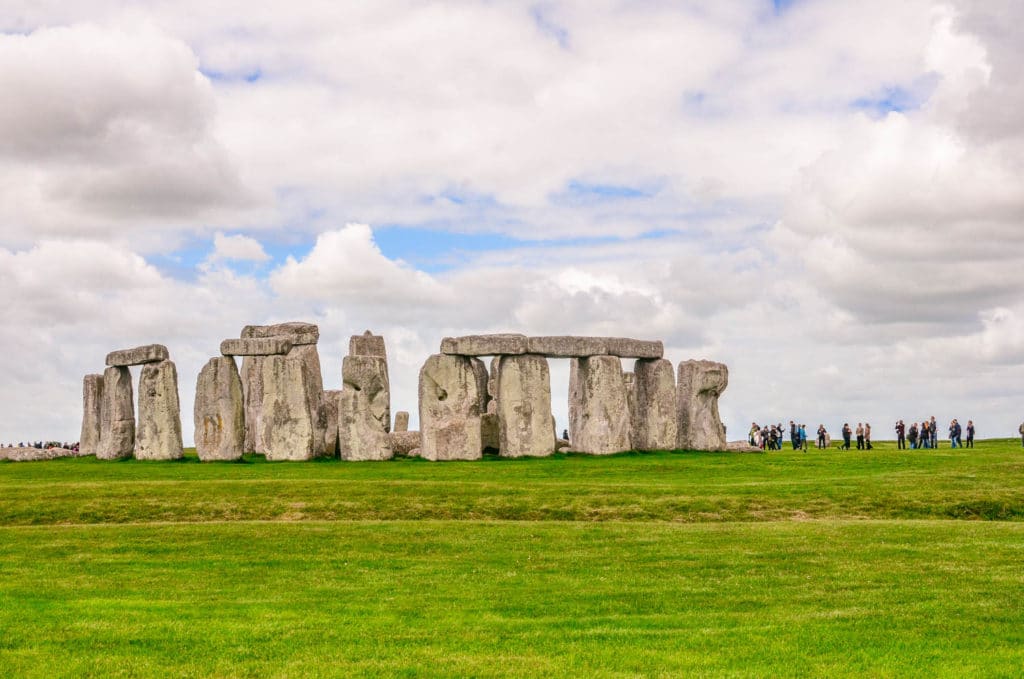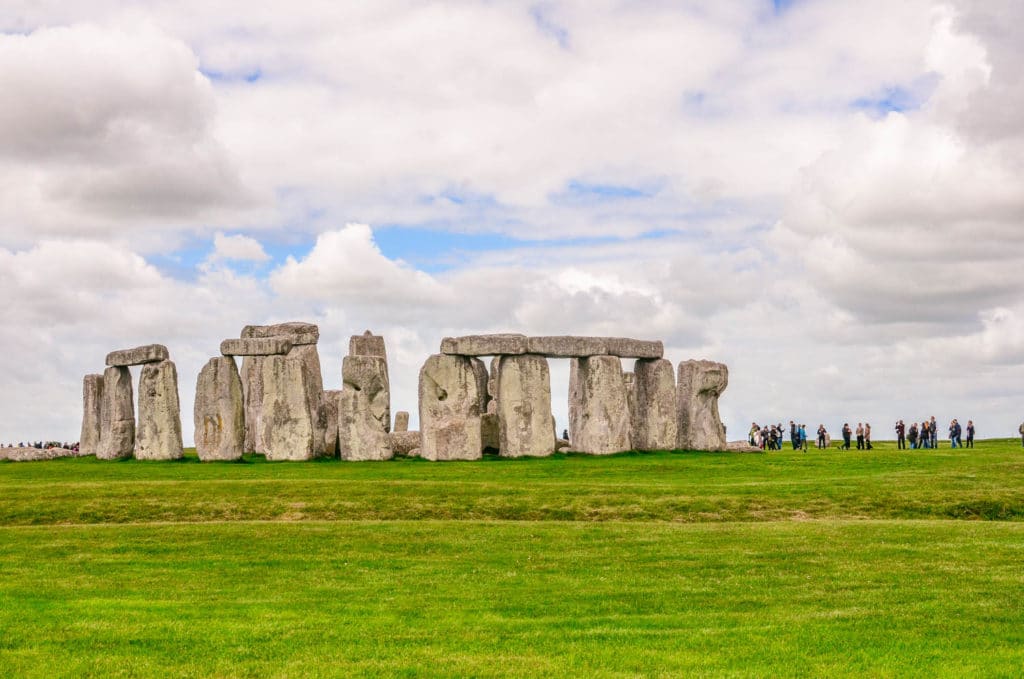 The sunstone, also known as the heel stone, marks the spot where the sun comes up on the horizon for the summer solstice, the longest day of the year.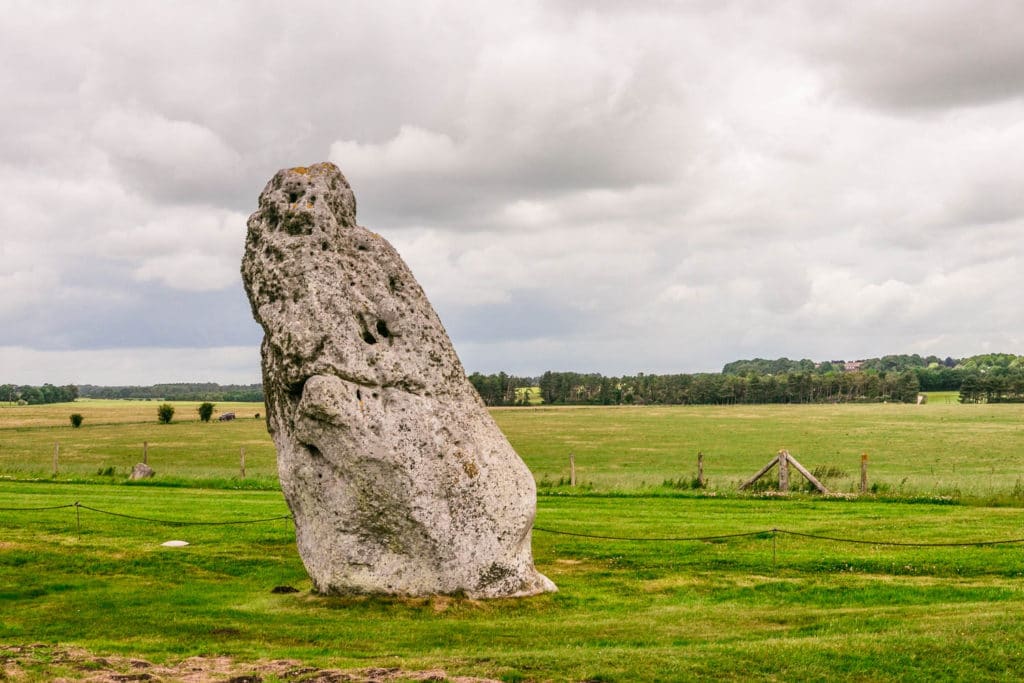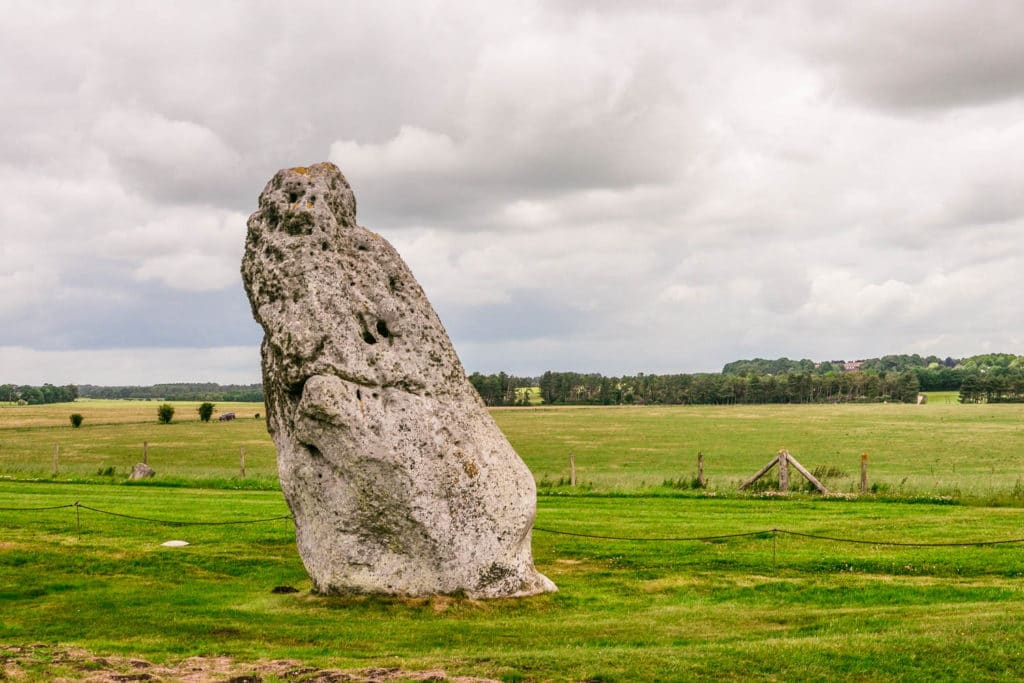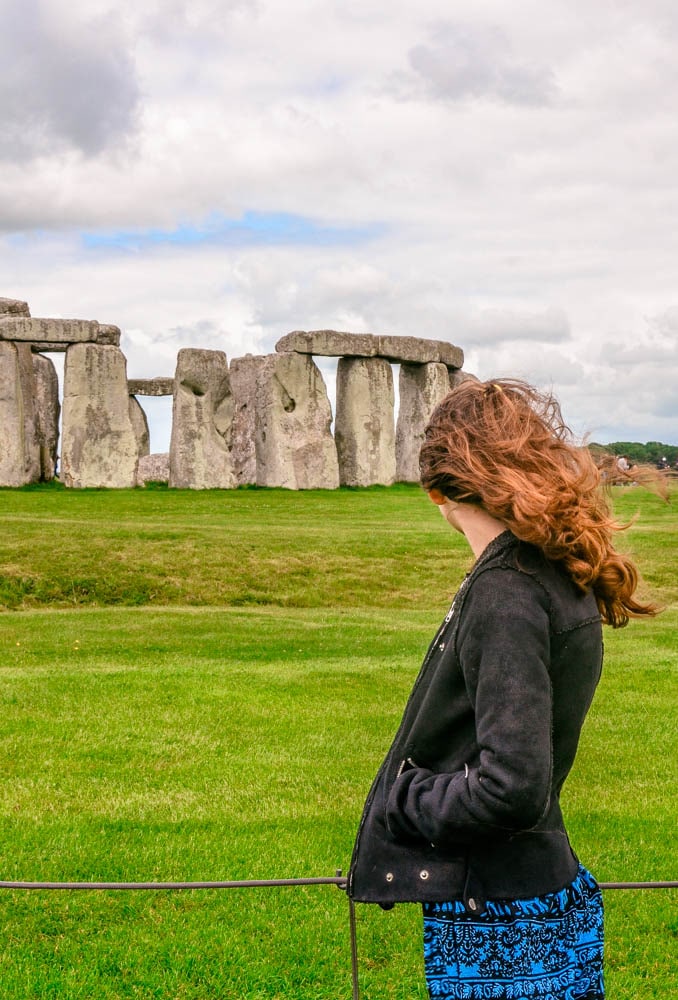 Interesting facts about Stonehenge
No one knows how or why Stonehenge was built.
The smaller bluestones came from Wales, up to 140 miles away. It is unknown how they were transported.
Stonehenge's largest stones, known as sarsens, are up to 30ft tall and weigh an average of 25 tons.
Cecil Chubb bought Stonehenge for £6,600 at auction in 1912. It was a gift for his wife, which he later donated to the British government.
After our visit to Stonehenge, we boarded the bus once again for an hour drive to the city of Bath. Bath is famous for its 2000-year-old Roman-built baths. When I booked with TripAdvisor, I had the option to add on admission to the Roman Baths. I opted against this as I wasn't sure if my daughter would be interested (the trip was a surprise— so I had no idea) and there was an option to buy the tickets on-site once we arrived. I'm glad I didn't get the tickets because my daughter begged me to take her to tea in Bath, as it was something she had wanted to do earlier, but we were too busy in London.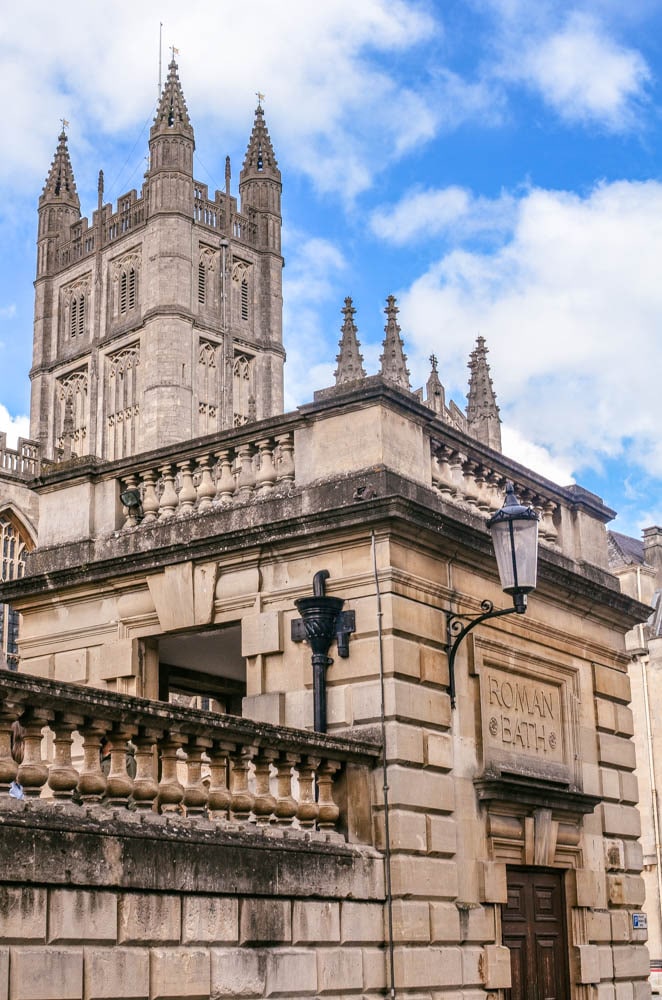 The bus dropped us off in the center of town, not far from the entrance of the Roman Baths. Because tea is a mother-daughter affair, I left my husband at a local pub (which made him very happy!) and wandered with my daughter until we found a little place for tea. There were quite a few tea houses to choose from and they all only accepted cash, so we had to find an ATM first.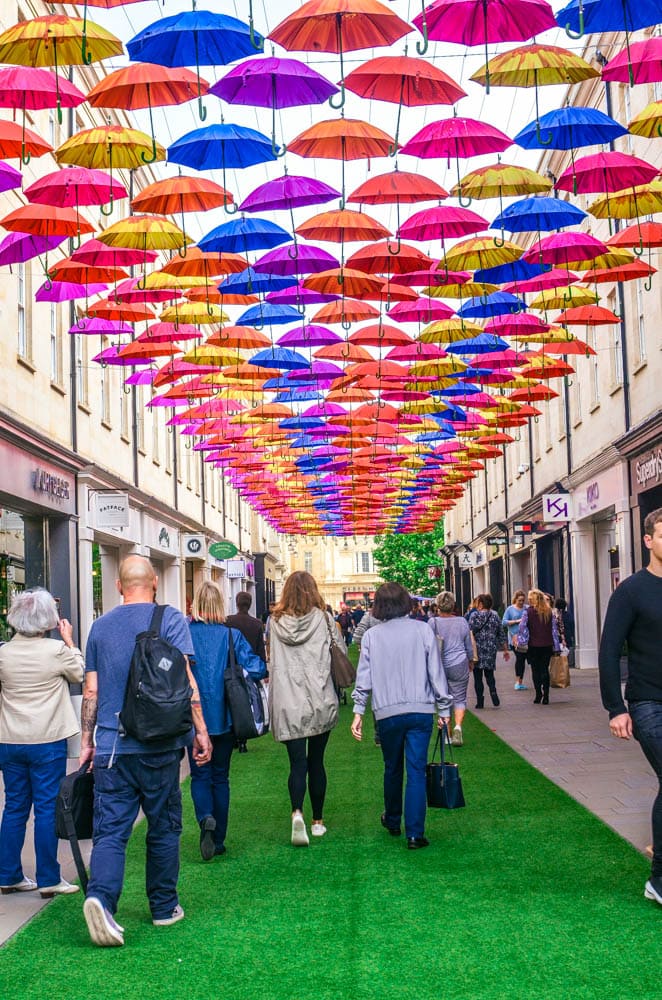 On the way to the ATM we discovered some great shopping. Bath is a lot less hectic than London, which makes shopping here much easier. We took our time browsing a few shops, including the super-cheap Primark, before making our way back for tea at Hands Georgian Tearoom on Abbey Street.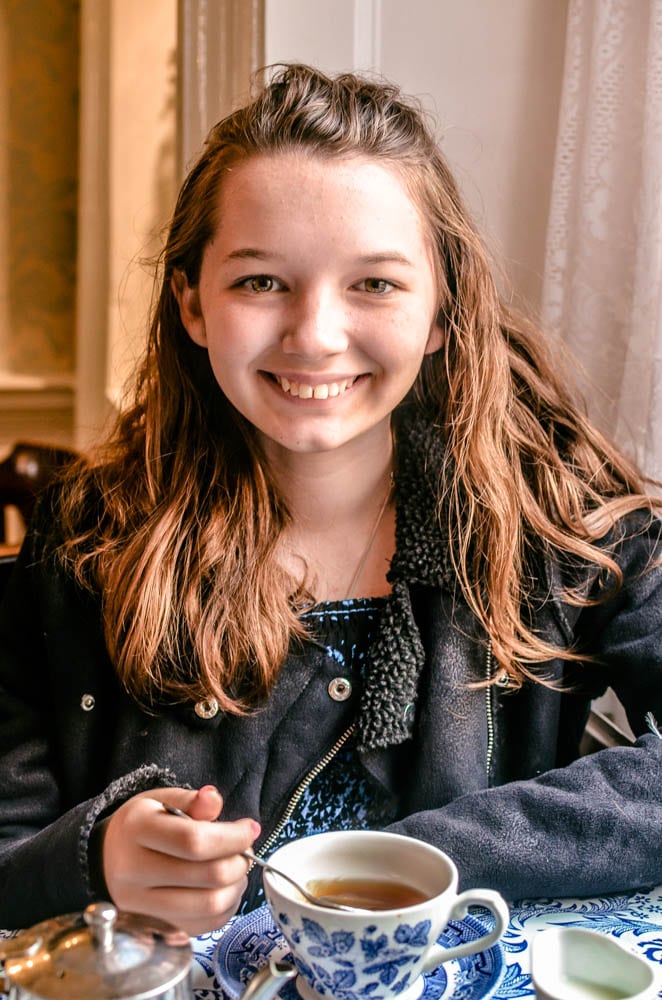 I think we lucked out with our choice because they offered the quintessential high tea, which my daughter ordered all for herself. It came out on a tiered tray with chicken salad sandwiches, homemade cakes, biscuits, a freshly baked scone with clotted cream and strawberry preserves and a pot of Earl Grey.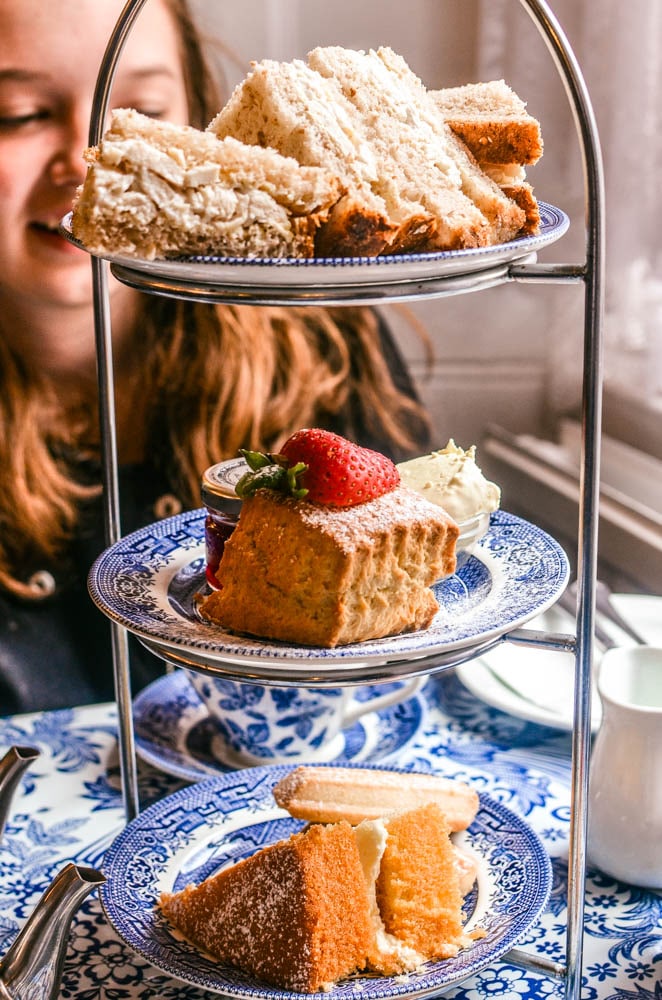 I went for a smaller spread and opted for the traditional cream tea with a freshly baked scone, accouterments, and a pot of House tea.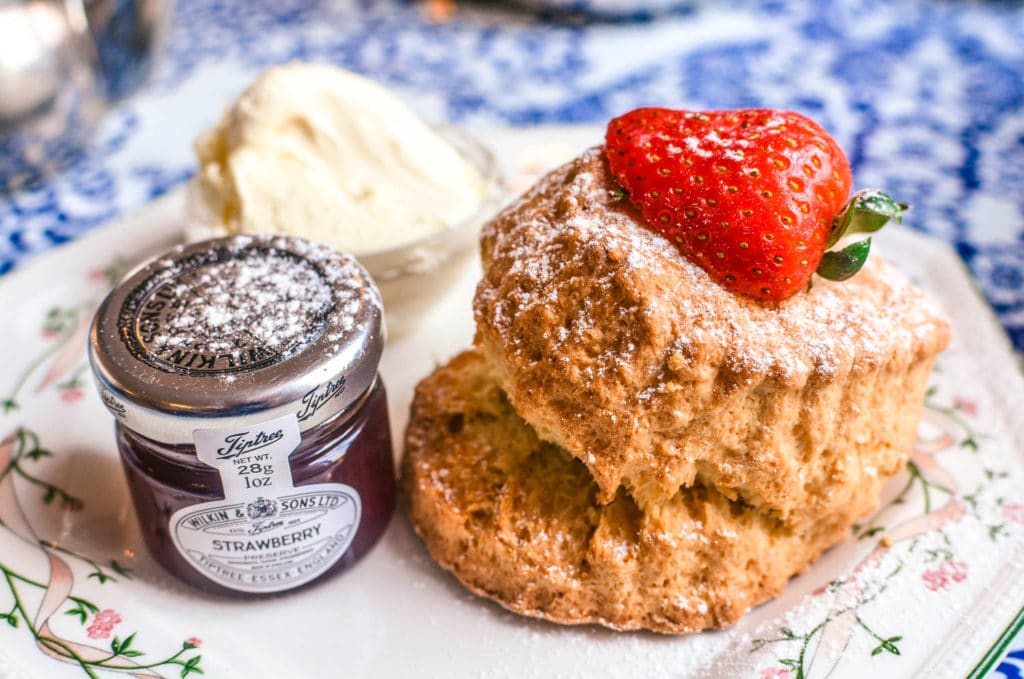 It was all delicious! And an excellent way to spend a few hours in Bath. The total drop off time in Bath was 3 ½ hours— which seems like a lot, but it went by very quickly. It's the perfect amount for some sightseeing, shopping, lunch and drink in a pub.
The drive back to London took 2 ½ hours due to traffic. We were dropped off close to where we started the day and then Ubered back to our flat. I asked my daughter how she liked the tour and she said it was "stellar." It was a long but rewarding day and a great way to get out of London.
I had such a great experience with Tripadvisor Attractions that I'm going to use them again for our next trip. I loved how I could read real-person reviews right on the site and book through my smartphone without having to print anything. There's also a low price guarantee for the same tour or activity within 72 hours of booking.
I use TripAdvisor for a good portion of my vacation planning, so it only makes sense to book our tours there, too.