As predicted, the temperatures dropped this past week in Los Angeles for the world premiere of Disney's FROZEN at the El Capitan Theatre.
I'm still pinching myself over the entire experience, which included getting glammed up, interviewing Kristen Bell, walking the red white carpet, seeing the movie for the first time in 3D and attending the star-studded after-party — it was of the COOLEST nights of my life.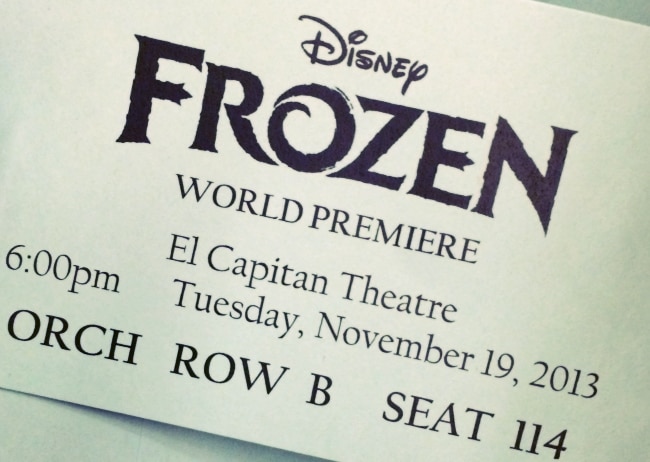 In true Disney fashion, the entire premiere and after-party were FROZEN themed. The carpet seemed to glow with the bright, white lighting and flashes from the cameras of the paparazzi. Hot chocolate was provided by Ghirardell and ice sculptures and snow mounds — Yes, real snow! — made for a spectacular entrance into the El Capitan Theatre.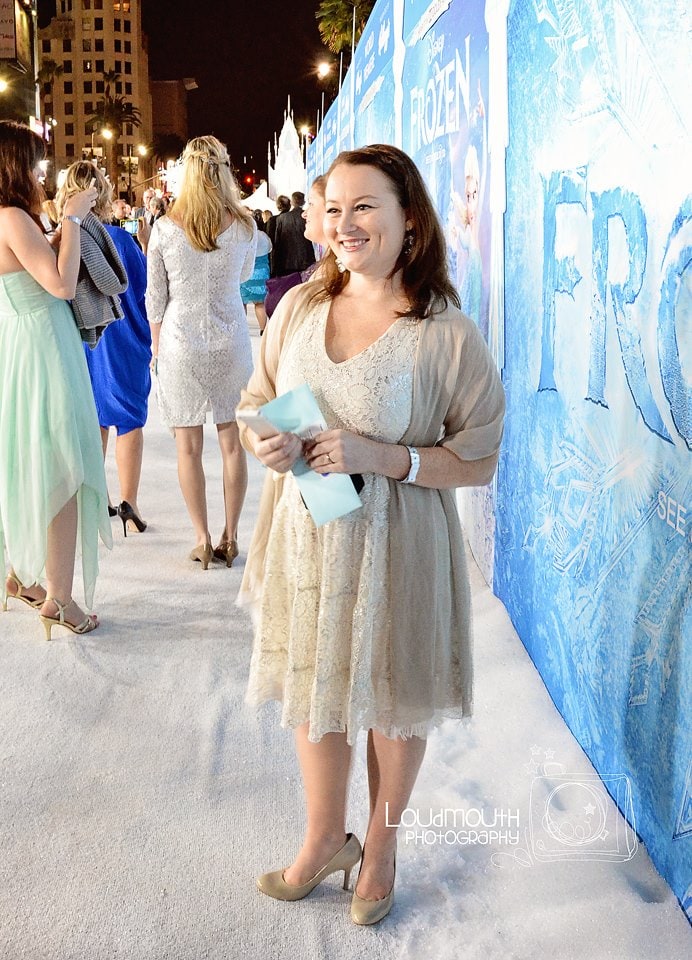 It was hard to not stop and stare at some of the celebrities in attendance. Kristen Bell (who's a DOLL!), Demi Lovato, Josh Gad, and Neil Patrick Harris were just a few of the stars that walked the white-carpet beside me.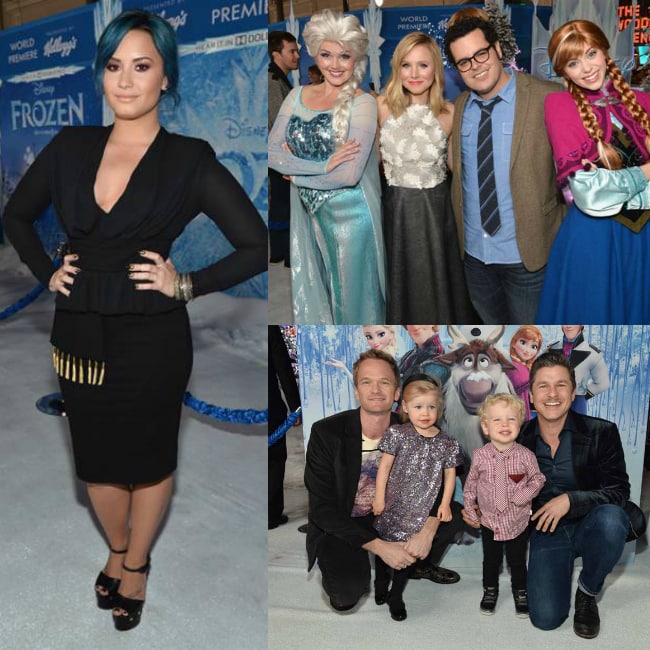 Of course, I can't give much of the movie away, but seeing it inside the historic El Capitan Theatre, surrounded by filmmakers & celebrities, was beyond amazing.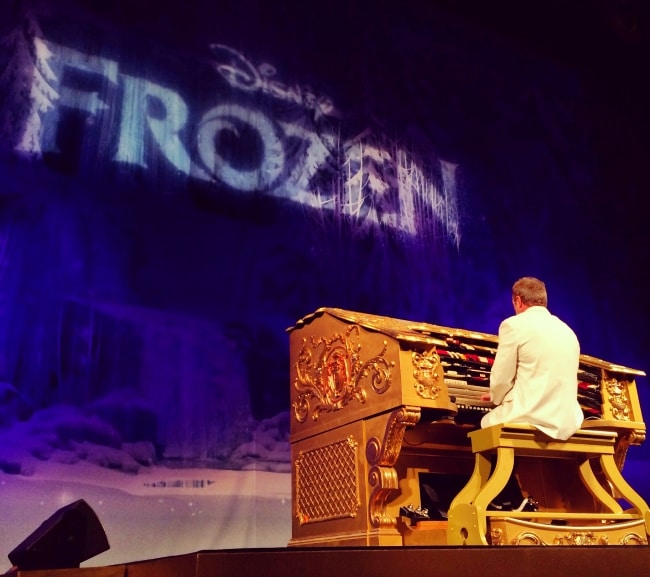 What I can tell you is that you're going to LOVE Disney's FROZEN — I know I did!  I think it's going to be an instant Disney classic, and I will have a full review closer its release on November 27, 2013 ... mark your calendar!
The after-party was just as exciting; Colleen from Classy Mommy and I drank champagne, played games, made snow-globes, ate waffles and took fun photos in the Frozen photo booth.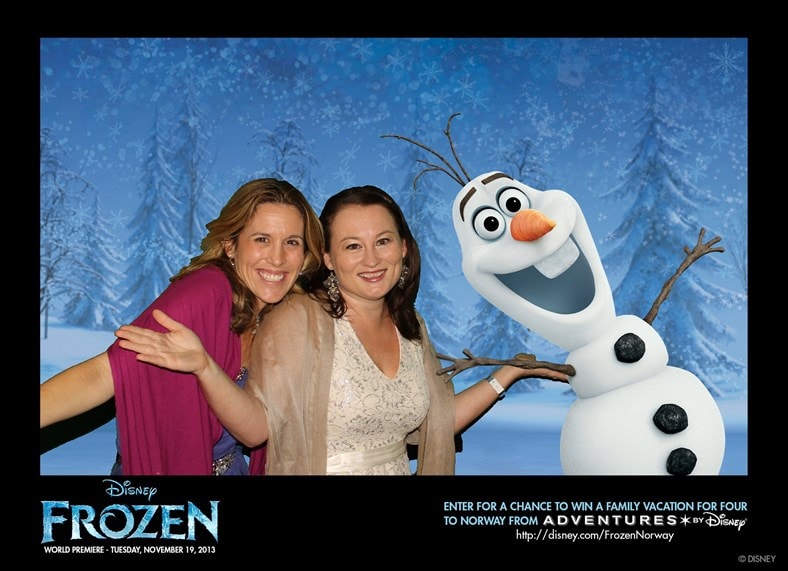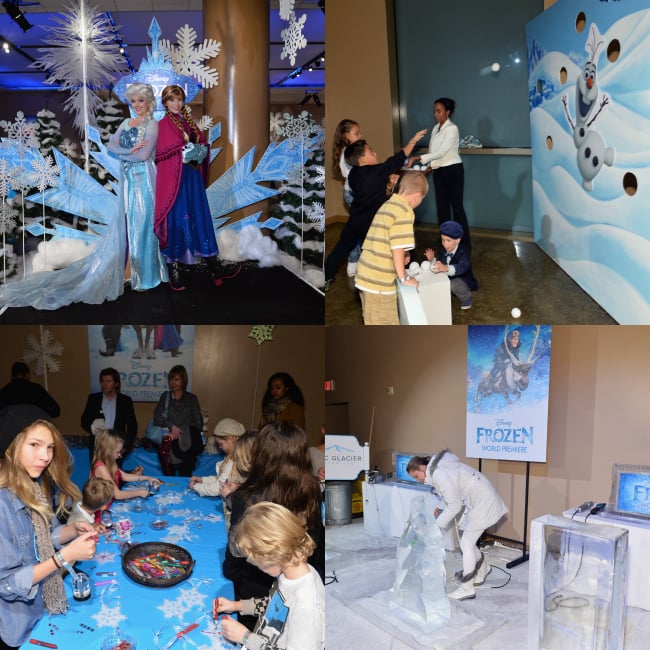 It was quite the affair! I know I won't soon forget this experience and I am so thankful to have been a part of the Disney Frozen Event.
Disney's FROZEN opens in theaters nationwide on November 27, 2013 (the day before Thanksgiving). Make sure to follow Frozen on Facebook and on Twitter with hashtag #DisneyFrozenEvent.
Special thanks to Disney Pictures for inviting me to attend the Disney Frozen Event. Most expenses will be covered. All opinions are my own.