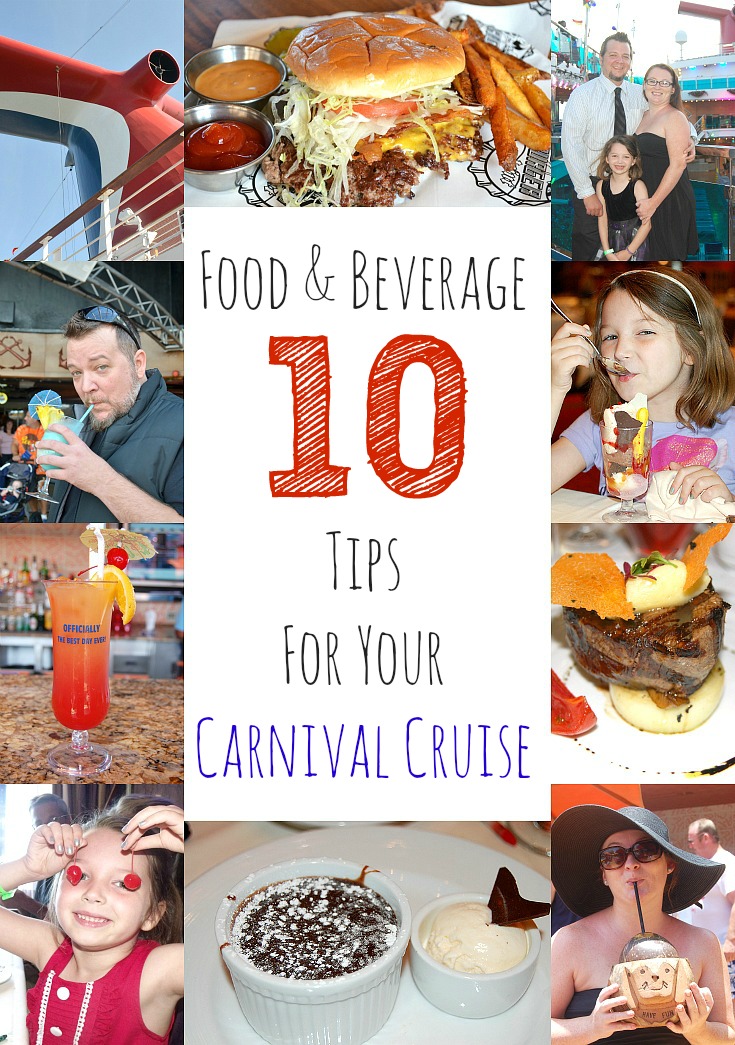 Before I ever stepped foot on my first cruise ship, I put in hours and hours of research. I wanted to know every specific detail and I definitely didn't want to be the person who walks around looking lost the entire trip. I really wanted to make the most of my vacation. For some this is silly, but for others (and you know who you are!), planning is part of the fun of traveling.
One of my biggest focuses was food & beverages. I'm not ashamed to admit that I love to eat (and drink!). For me, it's a big part of the vacation experience.
Over the years I've racked up some tips that may be useful if you're planning your first cruise -- even better, have your first cruise booked. Here's a list of a few food & beverage tips and tricks that I've taken advantage of on one of my favorite cruise lines, Carnival.
Dining room etiquette - If you're a cruise newbie you've probably heard the rumors: You can order as much as you'd like in the dining room! Can't decide between two entrees? (Surf & Turf night gets me every time!) -- go for it! Your server won't bat an eye. That's the beauty of cruising. Now, I'm still mindful of the quantity as I do not encourage waste, but this is the time to try something new if you see a selection that interests you.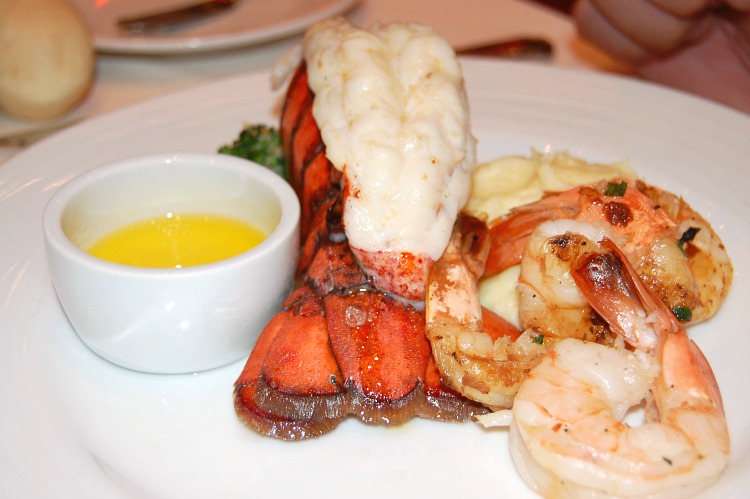 Cookies and milk - One of my daughter's favorite cruise routines is ordering cookies and milk from room service before bed. It's completely complimentary (though I would recommended extending a tip) and a great way to wind down after a fun day at sea.
Cheese plate to go - On the dessert menu in the dining room there is a cheese plate featured along with the nightly selection of desserts. I'm often too stuffed after dinner to order dessert (minus the occasional chocolate melting cake!). However, we often ask for cheese plate to go to take back to the stateroom, or another lounge for after-dinner cocktails. So far, the cheese plate has never gone to waste!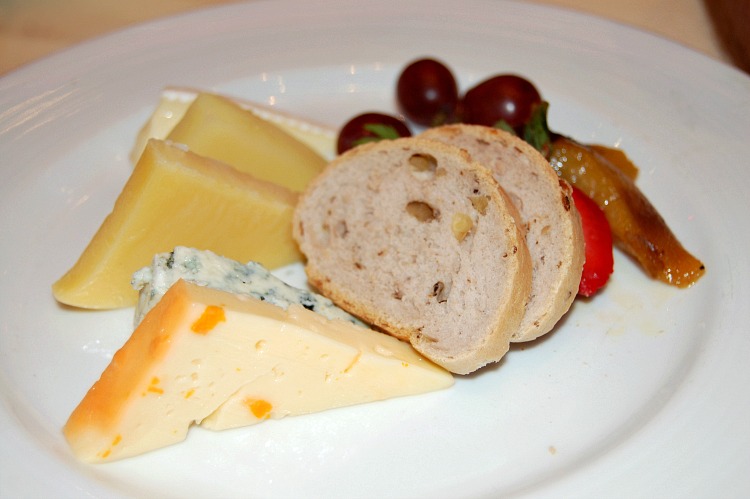 Bring a bottle of wine onboard - Carnival Cruise Line allows each adult guest to carry on 1 bottle of wine or champagne during embarkation. My husband and I usually take one bottle of each and have mimosas on our balcony with breakfast (OJ ordered from room service), and we'll share the wine before dinner in the same fashion. FYI, if you bring this wine into the dining room there will be a corkage fee.
Wine packages - Alternately, if you're flying in for your cruise, or don't want the hassle of carrying on bottles of wine, multi-bottle wine packages are available for purchase in advance or during your cruise. One of the greatest advantages of these packages is that you don't need to drink the full bottle each night at dinner. Your server will happily cork the bottle, store it safely, and then bring it to you the next evening.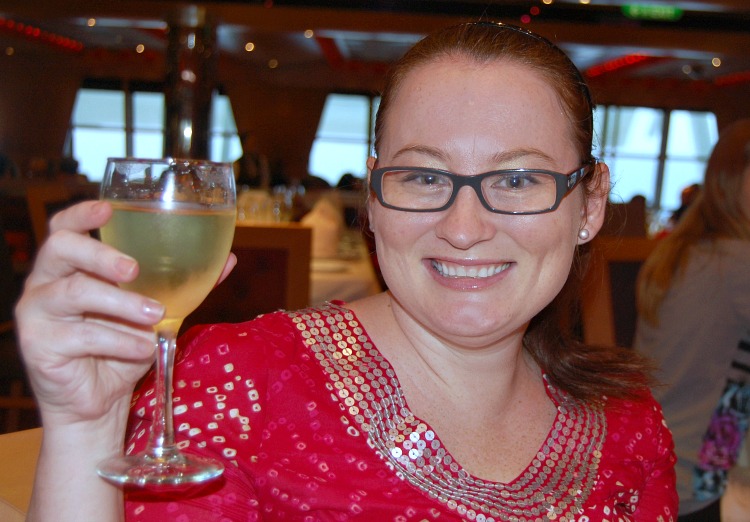 Drink packages - One of the newer developments at Carnival is the Cheers! bar beverage program. For a flat price, based on the length of cruise, guests can enjoy a variety of wine, beer and spirits, up to a 15-drink maximum per day. If you plan on having multiple beverages a day (at approx. $10 each), the plan can be quite a savings! Packages also include soft drinks.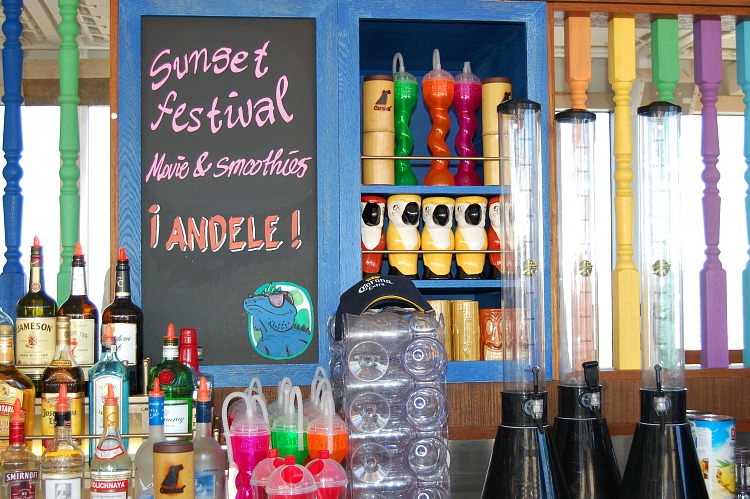 Free Lemonade & Iced Tea (and water too!) - One of the things I remember wondering before my first cruise was if I there was any complimentary beverages other than water. The good news is there is! Lemonade and Iced Tea flow freely on the Lido Deck and in the dining rooms. If you're feeling extra fancy you can mix both the lemonade and iced tea to make an Arnold Palmer (Please tell me I'm not the only one who does this!). Of course, water is available too and it's perfectly safe to drink. Bring a refillable water bottle to save on trips to the Lido Deck.
Lunch in the dining room - Most cruisers rush to the Lido Deck for a buffet lunch on embarkation day, but a little-known fact is the dining room is also open during lunchtime. When we choose this option, there is usually only a handful of guests dining with us. The best part? Never having to wait for a table.
The Chef's Table - On select Carnival Cruise Line ships there is an option for dinner at The Chef's Table. Now, I haven't had the chance to attend this VIP experience, but it's on my list for a future cruise. The dinner starts with a tour of the galley followed by cocktails and hors d'oeuvres, and then a multi-course feast, prepared by a master chef. The menu is also unique to the experience. I think this would make a fantastic evening to celebrate a special occasion.
Steakhouse selections in the dining room - Carnival's Steakhouse is truly one of the best restaurants at sea. I've dined there at least 10 times and I've never had a bad meal. My husband and I have often joked that we would eat there every night if we could -- well, now we feasibly could with Steakhouse Selections in the dining room. For a $20 surcharge, anyone can upgrade their meal to include a 9-ounce filet mignon, a 1.5-pound Maine lobster, a 14-ounce New York strip steak, or surf and turf. This is a great option for families or when you're craving something different than what's on the menu.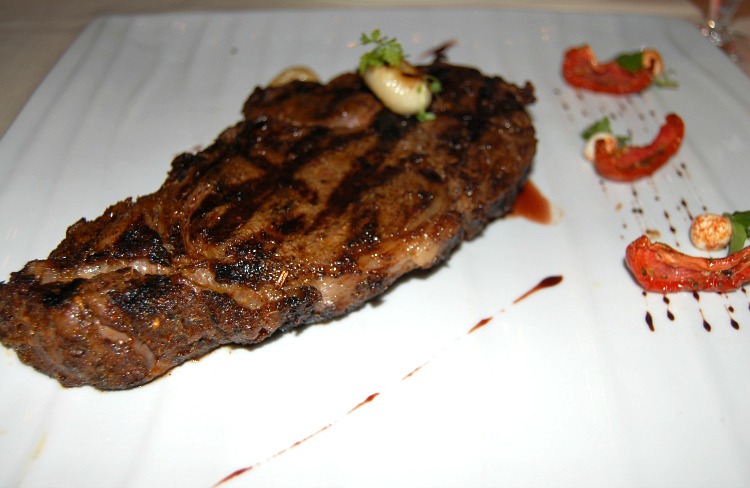 What cruising food & beverage tips do you have? 
Other Cruise Posts You Might Like:
This post was created for Away We Go with Carnival, the destination for getting in the getaway state of mind. Head on over.