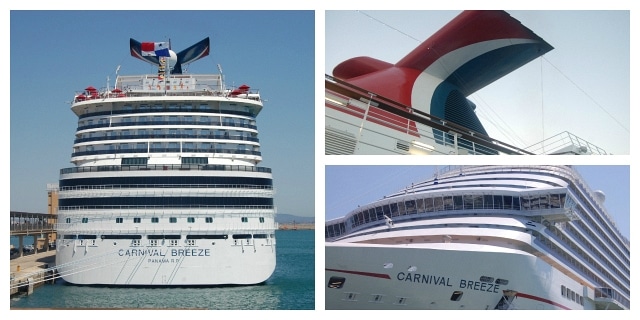 The Carnival Breeze isn't just a new ship for Carnival -- it's a new direction for the cruise line with a more contemporary look and feel.  Carnival's focus is back on their Caribbean roots, with a new style of cruising that's fresh and fun. If you've ever sailed Carnival before, you know the ships have a distinct look.  In the past, it's been a lot more glitz --
Now, every inch of the Carnival Breeze feels bright and airy. From the newly designed staterooms with cool blue and yellow hues, to the interior halls which really make the ship feel like a floating resort.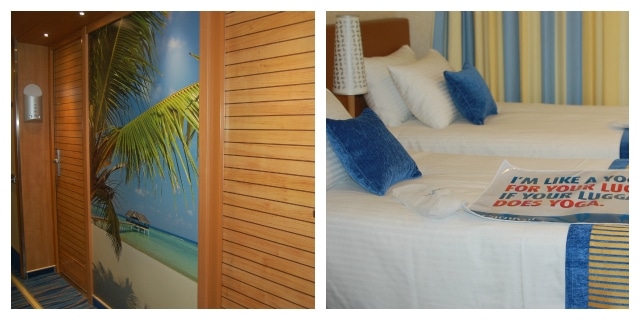 The most dramatic change, to me, is the ship's new atrium. Lanterns seem to float up into a bright daytime sky -- making the space feel larger and more open. I didn't spot a single tube of neon!
The lantern theme is subtly carried into the redesigned Lido Marketplace and the new full-service sushi restaurant, Bonsai Sushi -- which is amazing, by the way. Much of the design is focused on bringing the outdoors in.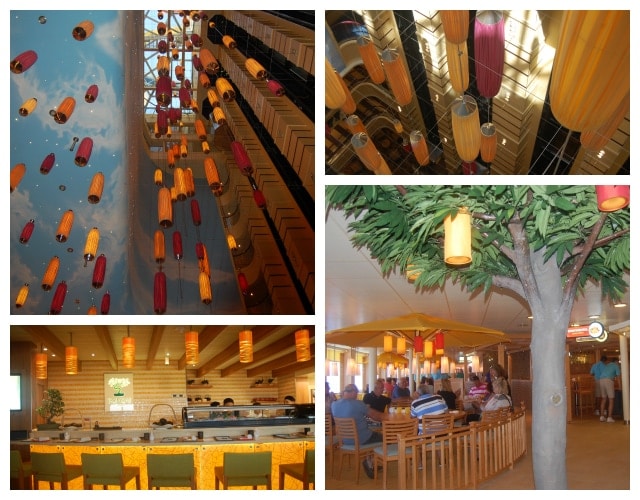 Food and mixology also have a new focus -- fresh, authentic fare is the direction. Carnival Breeze has more dining options than ever: Fat Jimmy's C-Side BBQ, Guy's Burger Joint, BlueIguana Cantina, The Punchliner Comedy Brunch Presented by George Lopez, and The Taste Bar are among the new complimentary choices; while the Red Frog Pub's grub, Cucina del Capitano, Bonsai Sushi and Fahrenheit 555 Steakhouse have a nominal fee.
I sampled each of the specialty restaurants -- tough job, I know -- and I felt that the fee assessed to each was worthy of the quality and service received -- the Red Frog's Pub Grub menu is one of the best values with appetizers (like conch fritters  & sticky wings) for only $3.33 each.
You don't need to spend extra money to get a good meal though --Guy's Burger Joint is still a hit (first seen on Carnival Liberty), and Jimmy's C-Side BBQ has an amazing pulled pork sandwich with some of the best barbecue sauce I've ever had -- both are free!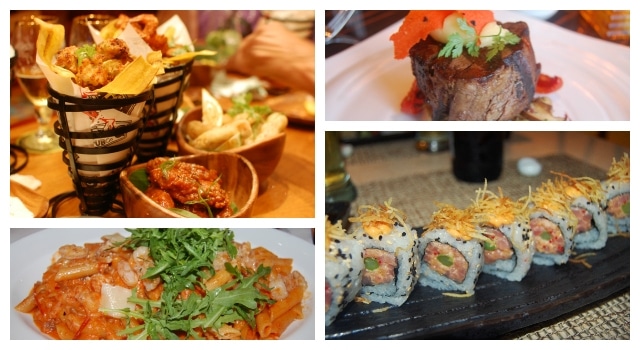 Carnival has always been about fun, but somehow they've managed to take the fun ship to the next level with 23 new branded experiences. There was so much going on that I found it hard to fit all of the new activities in on a 12-day cruise -- I made a good attempt though! The Thrill Theater and Hasbro, The Game Show were among my daughter's favorite things to do, outside of Camp Carnival 😉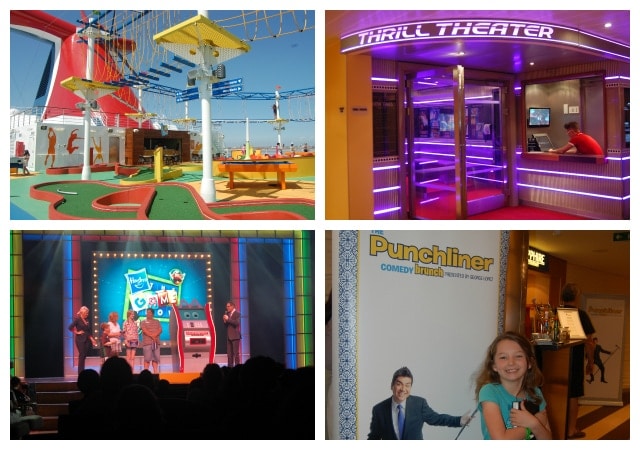 And when you want things a little more relaxed, Carnival Breeze has two kid-free areas: Serenity, the adults only sun deck with plush lounges and whirlpools, and the Cloud 9 Spa -- which is as awesome as it sounds. If you don't want to splurge on a full treatment, the spa offers day and full cruise passes to the Thermal Suite and Thalassotherapy pool.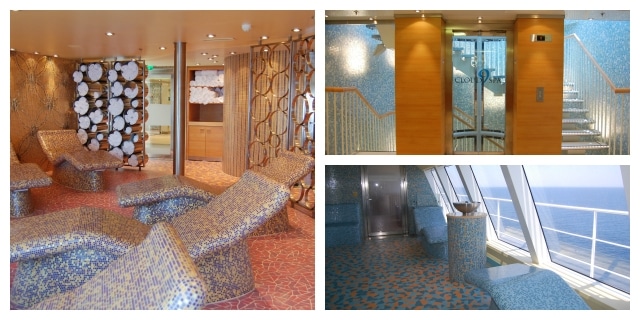 --> Check out all my posts on the Carnival Breeze
I was invited as media on the Carnival Breeze. All opinions are my own.