It's no surprise that my family loves to cruise. It's the one vacation where we don't have to convince my daughter. She knows that once we step on board a cruise ship it's going to be fun. And vacations are all about fun, right?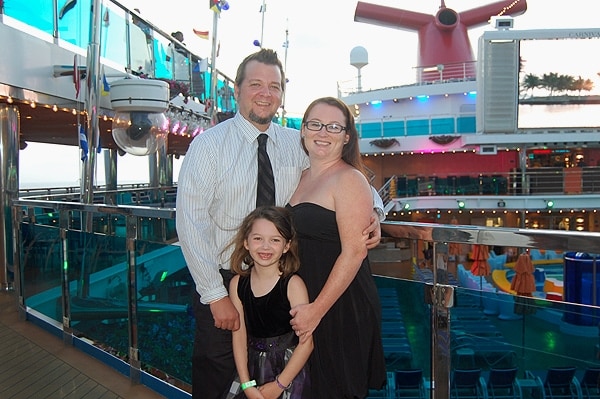 This summer my family sailed on the Carnival Dream from Port Canaveral, Florida. A few weeks ago I shared 7 of my favorite things on the Carnival Dream. My seven-year-old, not wanting to be outdone, asked to share some of her favorite things on the Carnival Dream, too-- from a kid's perspective.
Here's her list of 10 awesome things for a kid on the Carnival Dream, with a few notes by me:
Notice her keywords were awesome, cool and fun!
1. Camp Ocean - It's the greatest thing ever! I loved dancing and making t-shirts. We did activities like play on computers and watch movies. The counselors were really nice.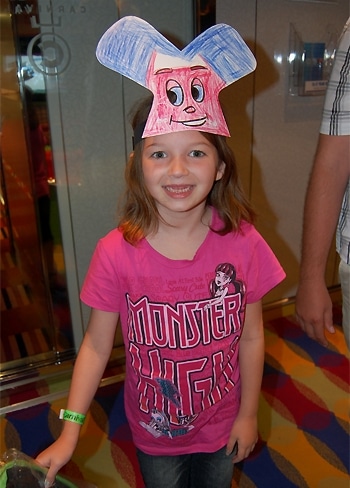 2. Water Park (WaterWorks & MiniWorks)-  I had so much fun at the water park. I played on the small slides and in the water fountains. There was one big slide that I was allowed to go on that was really fun.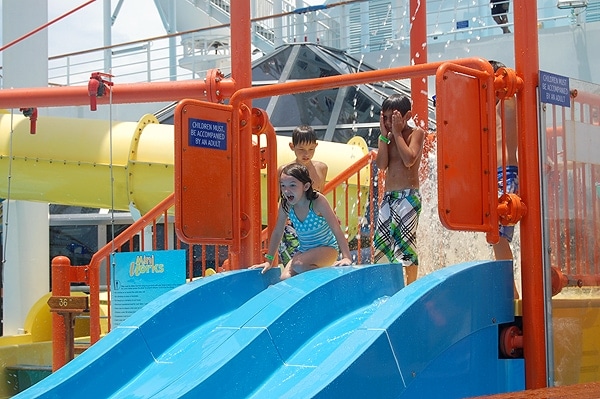 3. Golf Course - The miniature golf course was awesome because it was a pirate golf course. I even got a hole-in-one!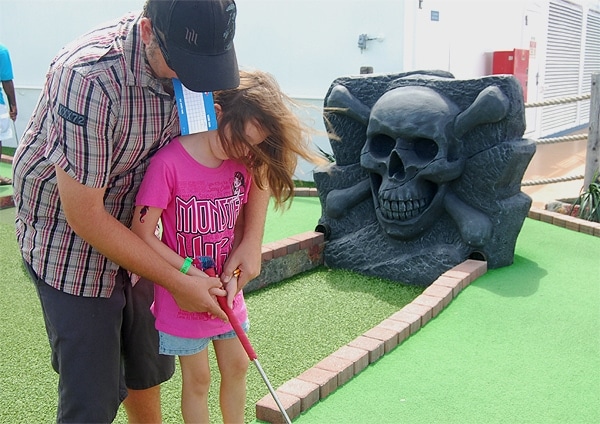 4. Dinner - Every night at dinner I ordered shrimp cocktail because it is so delicious. I love the sauce! Watching the waiters sing and dance was really fun. Mom's Note: Our server, Georgie, was exceptional. He indulged my daughter's every whim, from shrimp cocktail every night (without asking) to extra desserts...we looked forward to his wonderful service.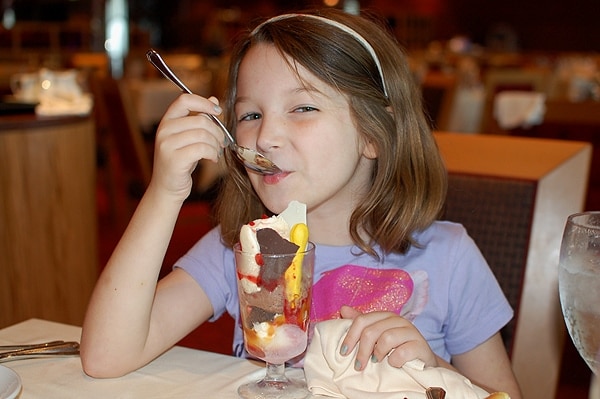 5. Airbrush Tattoo - I wanted a tattoo because I never got one before. I chose a seahorse because it was sparkly and colorful. Mom's Note: The airbrushed tattoo lasted the whole cruise, and she received many compliments on it.
6. Bunk Beds - I loved sleeping in the top bunk bed. It was nice and soft and I don't get to sleep in bunk beds at home. Mom's Note: We cruised with my mother, so we needed a cabin that could accommodate the four of us. I was really surprise how comfortable those pull-down bunks were, not to mention the actual Carnival bed (dreamy!).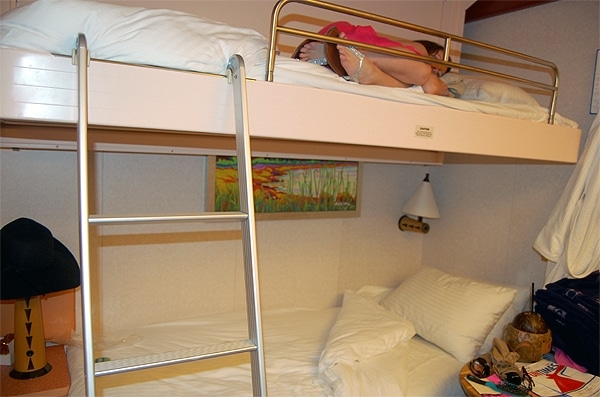 7. Carnival Teddy Bear Workshop - I chose a cute kitty to stuff because she had lots of outfits to choose from. I named her Cookie because she looks like a big fat cookie. Mom's Note: This activity was so much fun; the whole family got involved. The bears (and other animals) start at $10 each, which includes the stuffing, birth certificate and box. Outfits were a steal starting out at $2 each.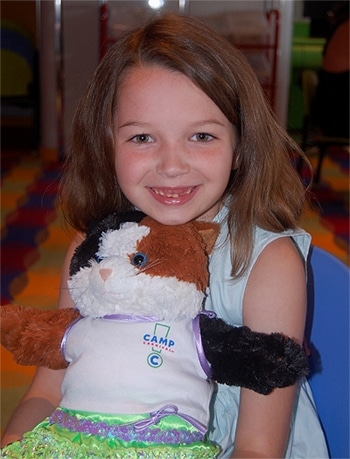 8. Mardi Gras Party - The party was so much fun. They gave out beads and balloons and I danced with my dad.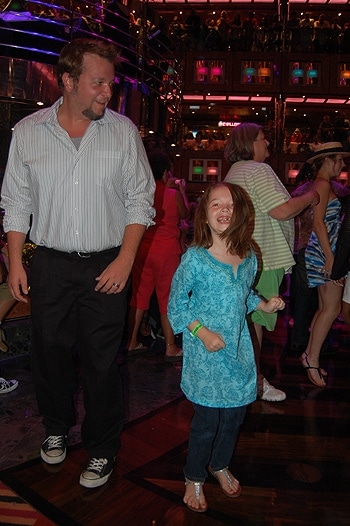 9. Towel Animals - The towel animals in the room were so cool. My favorite was the monkey hanging from the ceiling. We also got an elephant, a swan and a honeymoon (heart).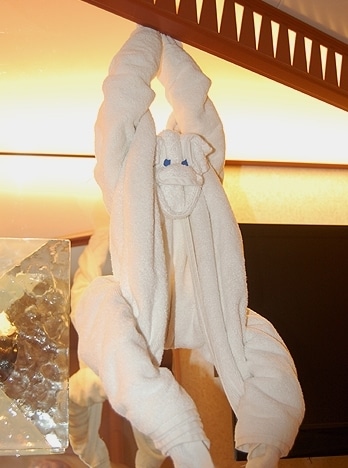 Speaking of towel animals...
10. Carnival Dream Towel Elephant - My mom and I met the big Carnival towel elephant. He was very cute and I think he should be named Ellie.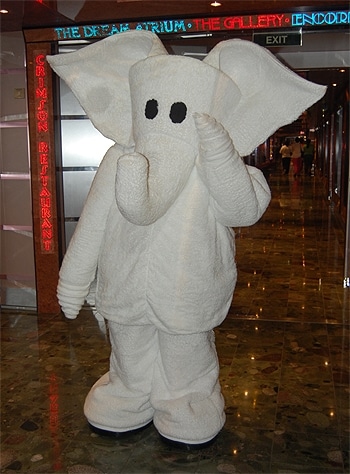 Honorable mention:
Room Service Grilled Cheese - The grilled cheese from room service was so good, I ordered one almost everyday.
Special thanks to Carnival Cruise Lines for hosting my family. All opinions are our own.