As the wife of a mixologist, I know a good drink. I also know there is an art to mixing fresh ingredients on the spot, without the use of a pre-made mixes, to create something truly unique and enjoyable! That's why I was super excited to check out Alchemy Bar-- one of the new Fun Ship 2.0 enhancements on Carnival Liberty.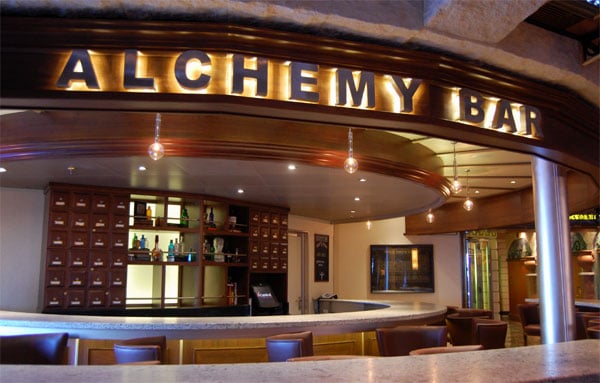 The Alchemy Bar is a very clever "cocktail pharmacy" where you can create your own elixir by checking off your favorite liquor, fruit and herb on a prescription pad. The mixologist will then craft your perfect cocktail, or offer suggestions to bring balance to your drink.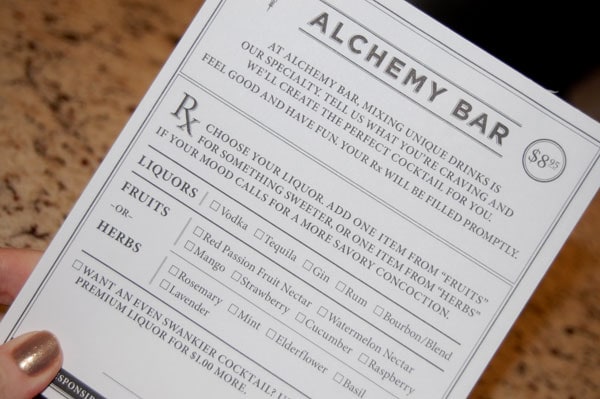 This is important because my first creation had too many sweet ingredients and the bartender, thankfully, tweaked the recipe for me. The result was a one-of-a-kind combination of vodka, passion fruit, orange and lavender that was truly fabulous…and fresh!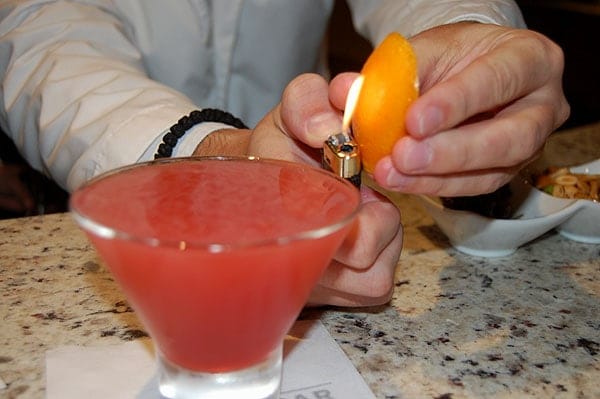 The mixologists at Alchemy Bar are some of the best I have experienced anywhere. Part of the fun at Alchemy is telling the bartender "what ails you", and having them create an herbal remedy specifically for you. This is not the bar for rum and Coke—in fact, soda and beer aren't available here.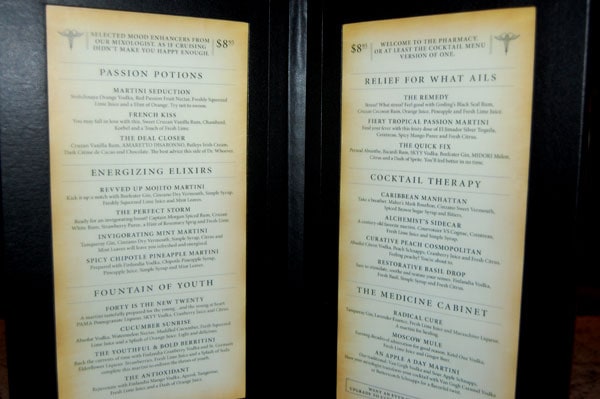 If you're just passing by and are in need a "quick fix", Alchemy Bar has a full menu of potions and mood enhancers that will get you feeling better in no time! The vibe at Alchemy, like Guy's Burger Joint, is laid back and fun; a reoccurring trend for Fun Ship 2.0.
The bar is reminiscent of an old apothecary, complete with pharmacy coats worn by the mixologists.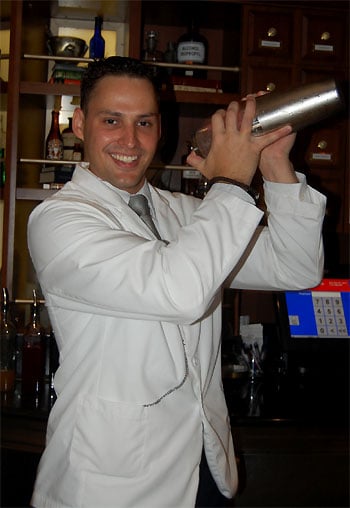 I've probably spent a little too much time at Alchemy Bar this week, but once you try one of their made-to-order cocktails, you won't want to go back to pre-made margaritas and drinks of the day... no matter how much you love them 😉
Special thanks to Carnival Cruise Lines for hosting me on Carnival Liberty. All opinions are my own.