"The more that you read, the more things you will know. The more that you learn, the more places you'll go." — Dr. Seuss.
At the end of last year I was invited to a very special press event in NYC that ultimately announced the partnership between Carnival Cruise Lines and Dr. Seuss Enterprises — Seuss at Sea. I know how much I loved Dr. Seuss as a child (and still do today!), and my daughter enjoys her own collection of Dr. Seuss books that my husband and I have passed on to her. The World of Dr. Seuss is truly loved by both children and adults alike, making it an exciting addition to Carnival's Fun Ships.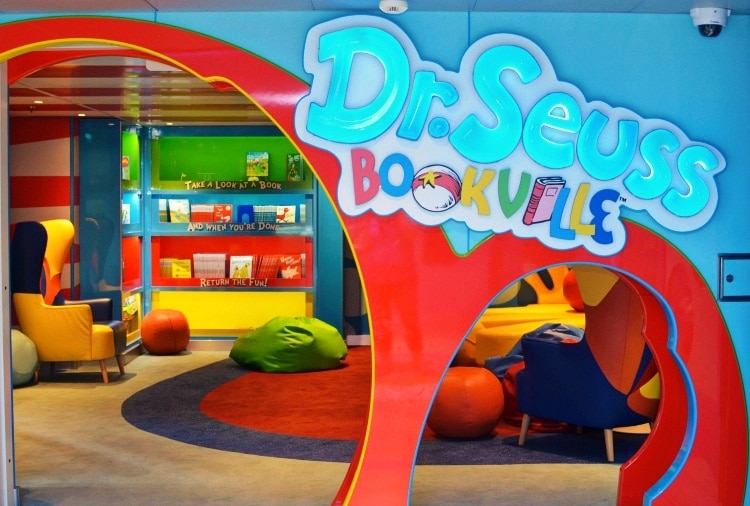 To bring that announcement full circle, I was invited, this time with my family, to experience all the new Seuss at Sea features that were implemented on Carnival Freedom. In addition to The Green Eggs and Ham Breakfast with Dr. Seuss and Friends, and Seuss-a-palooza Story Time, a dedicated Seuss-themed play space — Dr. Seuss Bookville — was created for families to gather, read and spend time together.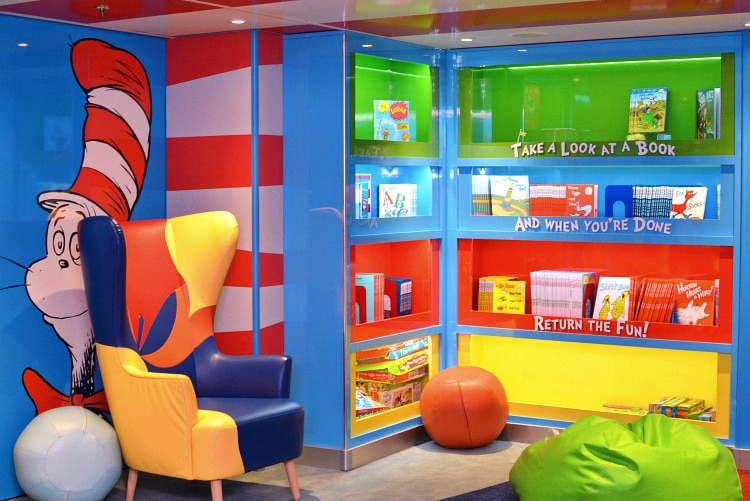 When I was first introduced to the concept of Dr. Seuss Bookville, I expected it to be a small library with a handful of Dr. Seuss' most popular books. When I finally had the chance to board Carnival Freedom and see Bookville for myself, I was blown away with the theming and attention to detail that was included.
Dr. Seuss Bookville is a whimsical space with iconic décor, funky colored furniture and oodles of Dr. Seuss books, games and activities. There's actually more than 40 Dr. Seuss titles published in variety of languages. With Bookville's location next to Camp Ocean, families don't have to travel far to sit and read their favorite Dr. Seuss books together.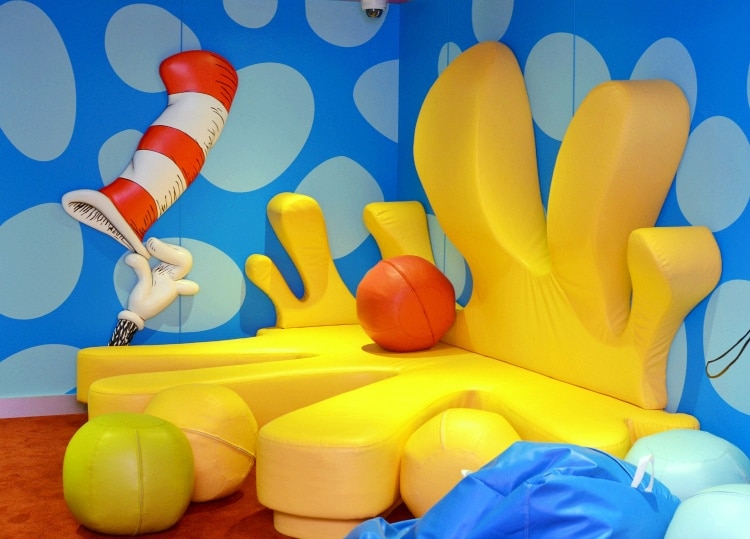 My daughter and I sat for a few minutes one afternoon and went through my favorite Dr. Seuss Book, Oh the Places You'll Go! I thought it was perfectly fitting as I hope that I'm inspiring her to travel and try new things.
Of course, all the other Seuss favorites are there too.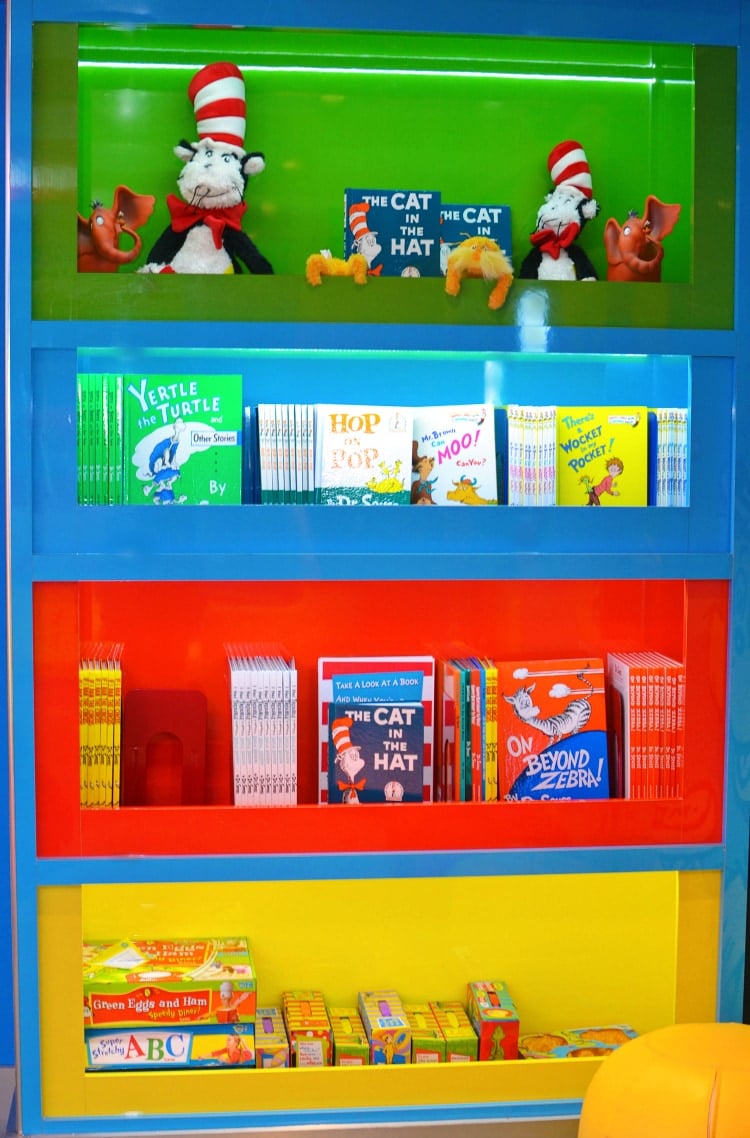 Dr. Seuss Bookville is a fun space for all ages on the Carnival Freedom. The next ship with a Bookville will be Carnival Vista in 2016. Do you think you and your children would enjoy Dr. Seuss Bookville?
More Seuss at Sea on Carnival Freedom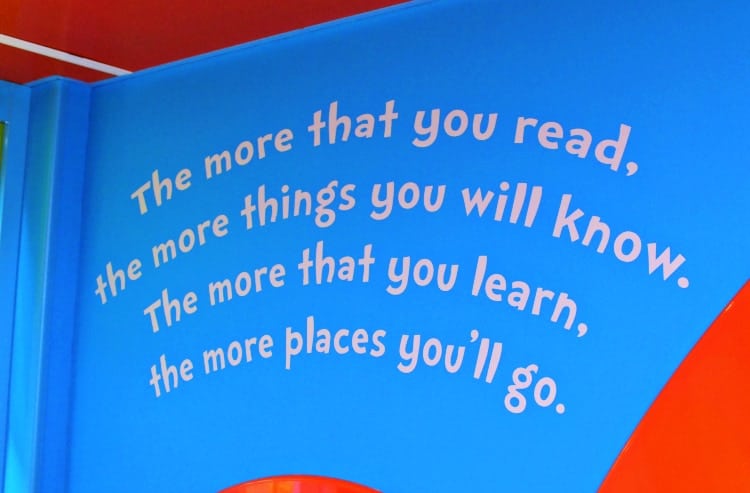 Special thanks to Carnival Cruise Lines for hosting my family on the Carnival Freedom. All opinions are my own.