I was chatting with a friend the other day about favorite beach destinations and one of my top picks was Curacao. The look on her face, which was of confusion, told me all that I needed to know.
Unless you frequent the Caribbean islands, have taken a cruise, or are an avid diver, you might not have even heard of the southern Caribbean island of Curacao.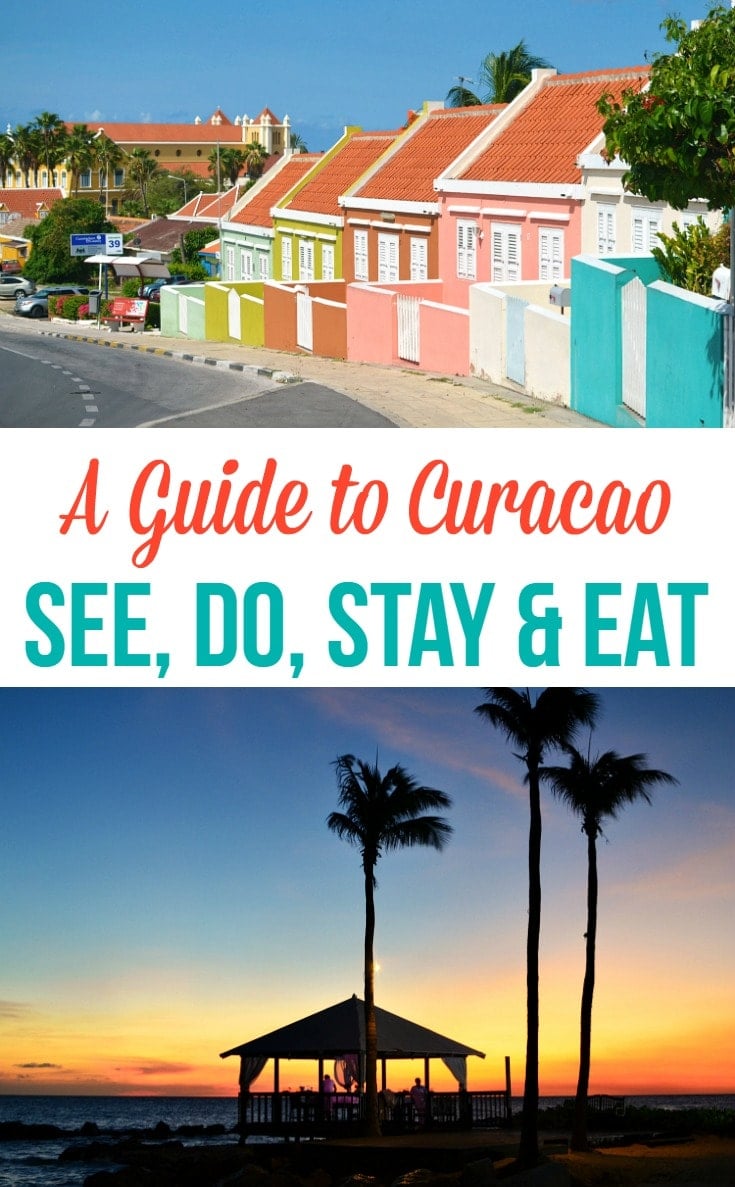 Curacao is part of the Dutch Caribbean, which means you'll find a mix of European charm with a tropical island feel. Adding even more to the appeal, Curacao is located beneath the hurricane belt, so it's bright & sunny all year long.
I've visited the island twice now and I'm still yearning to return. I think what makes Curacao different than other beach destinations is its unique terrain. On one side you have gorgeous beaches with crystal–clear water, and on the other, you have an almost desert-like landscape with cacti and rocky cliffs.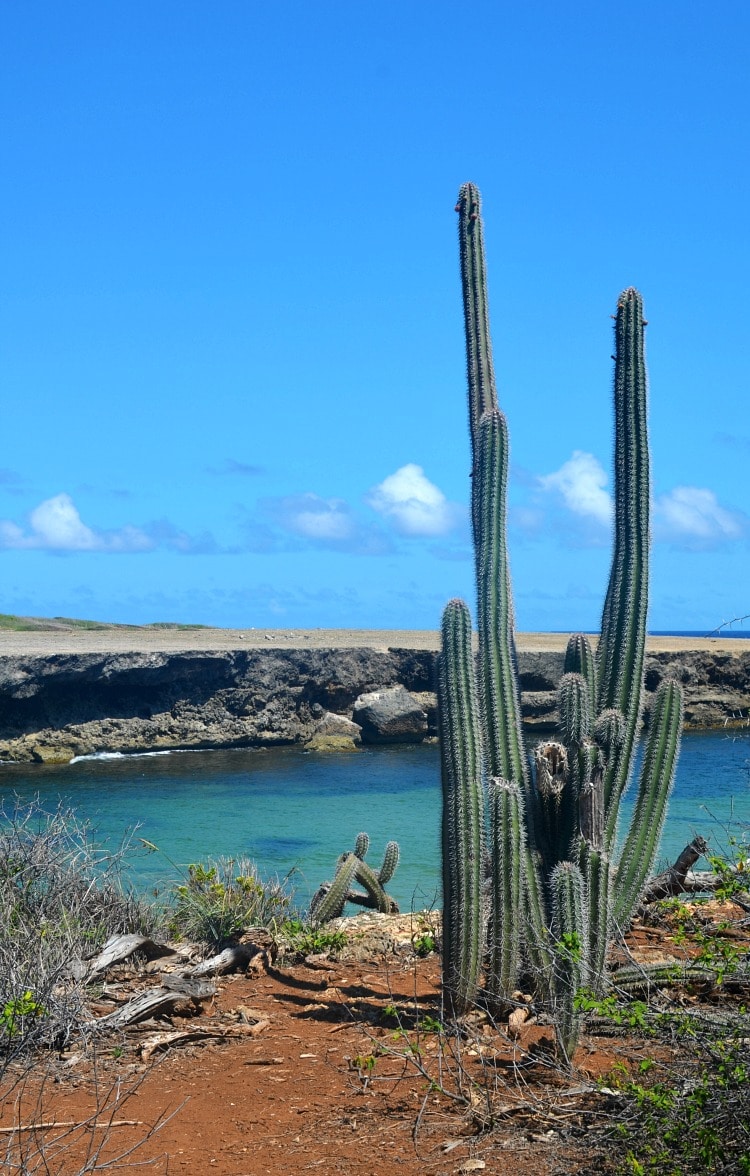 It's really an amazing place to explore with a wide range of activities for the whole family. Here are some of my recommendations on what to see, do and eat in Curacao, along with one of the best places to stay in Curacao.
What to See in Curacao
To really experience Curacao you need to see both the East and West sides of the island. Yellow Tours offers a complete island tour with multiple stops to see some of Curacao's most natural and beautiful landscapes.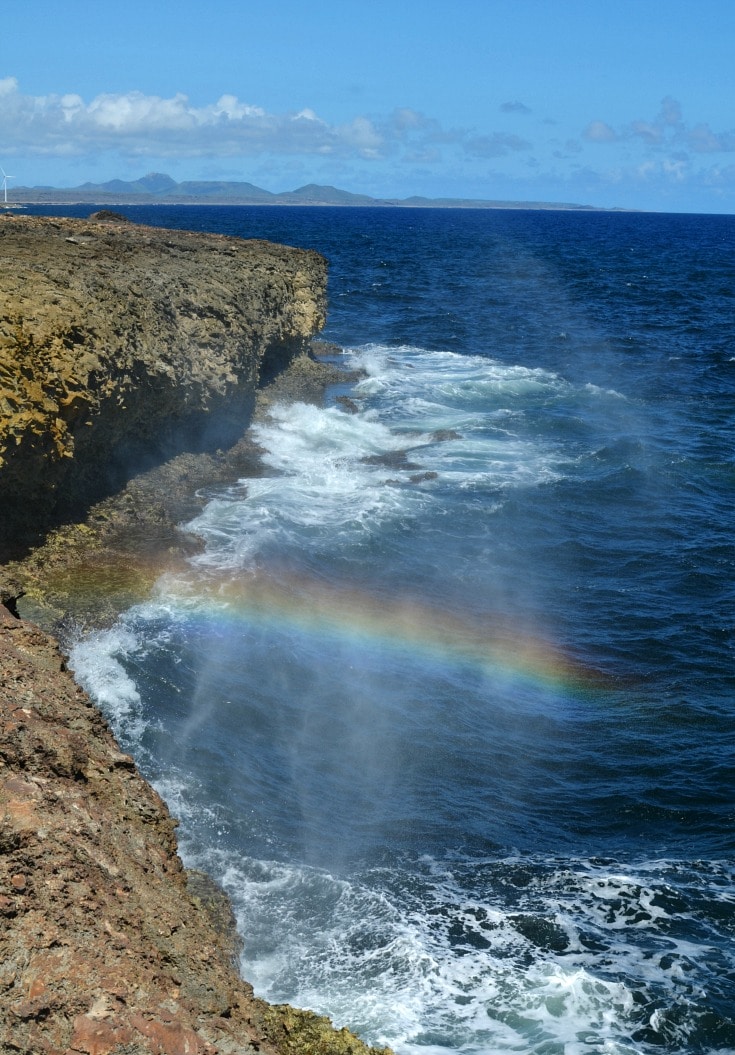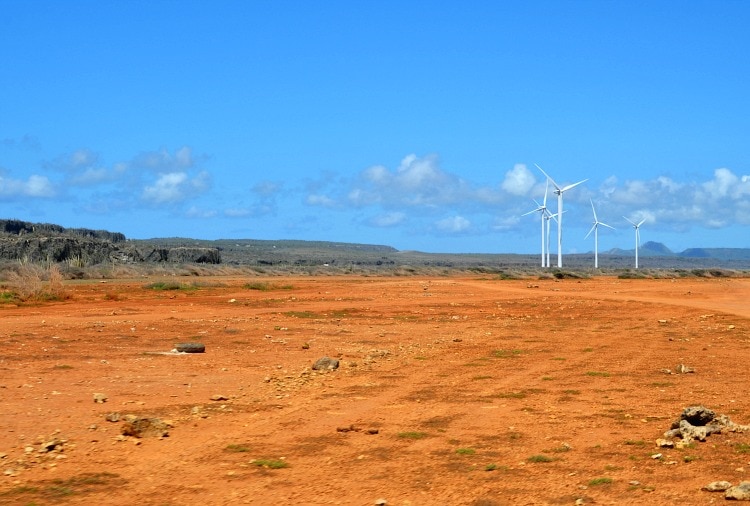 If you can curate your own sightseeing tour, request stops at Shete Boka National Park (Boka Tabla) and Christoffelpark (you can even hike the mountain!).
For additional sightseeing, you really can't miss a historical walking tour in the Otrobanda district of Willemstad with architect Anko van der Woude. Anko was born on the island and has lived here all his life with the exception of attending university in the Netherlands. His knowledge of the area is unsurpassed, and his passion can be seen in each building he has helped restore as part of a restoration project which now lists the historic area as a UNESCO World Heritage Site.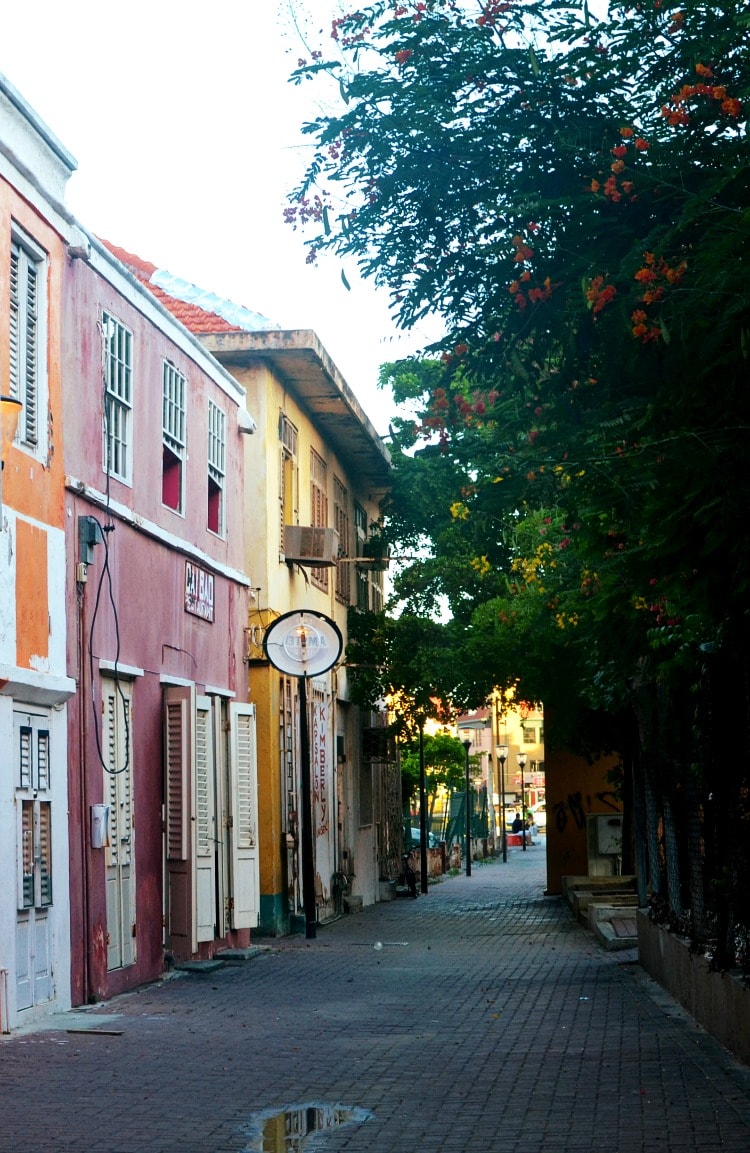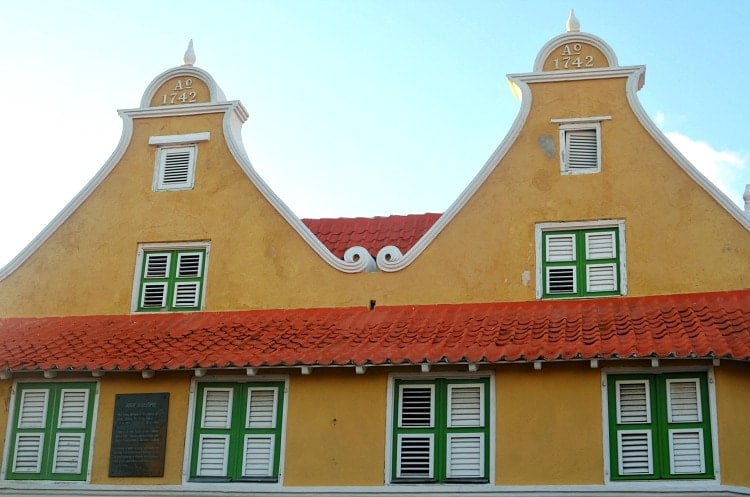 Best Beach in Curacao
Knip Beach is where the locals go, and it's no wonder after you take a look at this place. There aren't many facilities on-site, so you'll want to pack everything you need for your day at the beach. Even a half-day in this paradise is worth the trip to Curacao.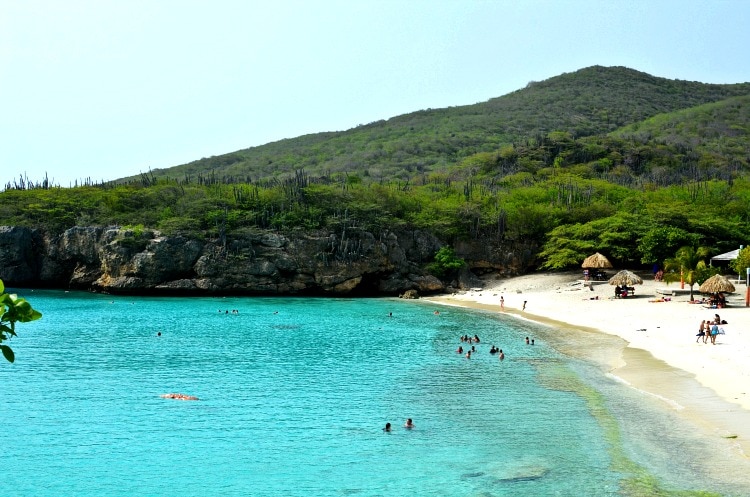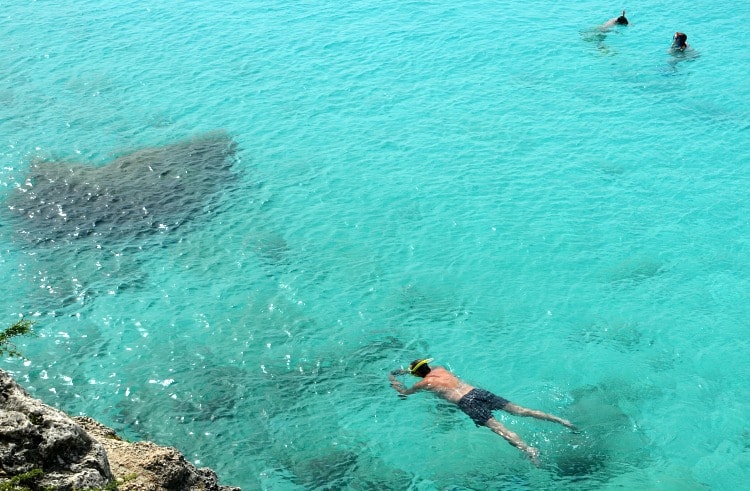 What to Do in Curacao
The water surrounding the island is simply gorgeous. Snorkeling and diving (if you're certified) are a must when visiting Curacao. I can recommend Caribbean Sea Sports for half- and full-day trips. I went on a 2 ½ hour snorkel adventure with 2 stops and saw beautiful tropical fish, coral reefs, and even a small sunken ship.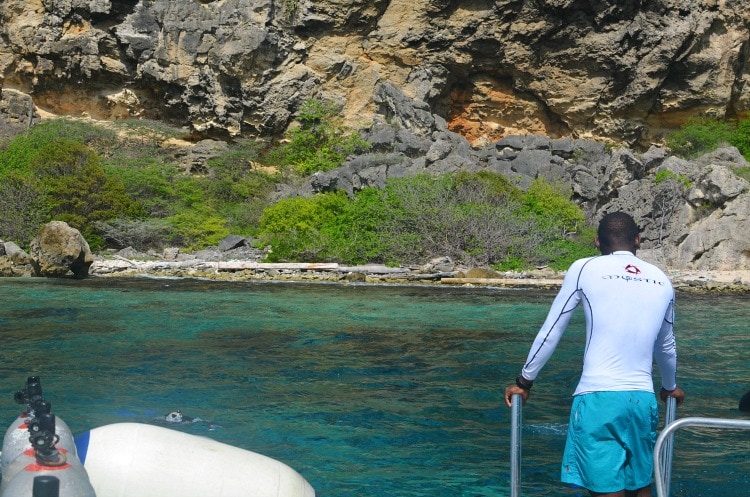 If you're traveling with children of any age, a visit to the Curacao Seaquarium with optional animal encounter is a must-do! I was able to experience the snorkel encounter (ages 8 and up) with a feeding of stingrays, sea turtles and sharks! The interactive session is completely safe, and with the exception, the stingrays, feeding sections are separated by glass walls with feeding holes.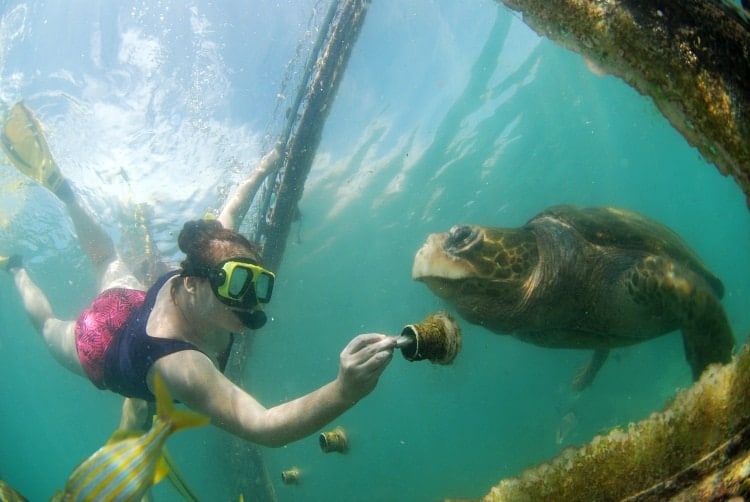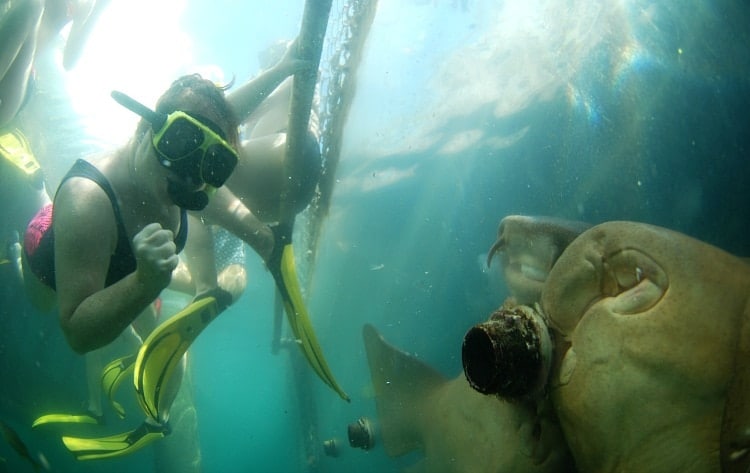 Where to Stay in Curacao
For a relaxing retreat that's suitable for families, couples or even groups traveling to Curacao, the Curacao Marriott Beach Resort & Emerald Casino is an excellent option. The resort features its own private beach with easy access to an on-site dive shop for snorkeling & group dives. Additional amenities include an infinity-like pool with ocean views, activities for children, multiple restaurants, spa, and casino.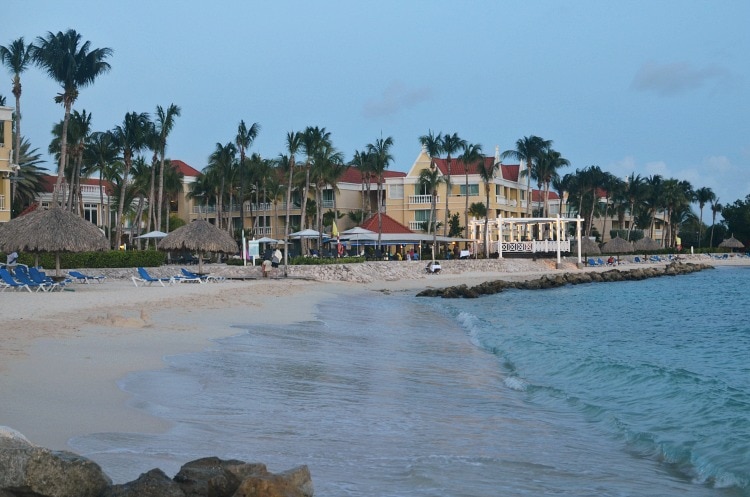 Where to Eat in Curacao
For a good meal with a view, dine at Restaurant & Café Gouverneur de Rouville at the Otrabanda Waterfront. Besides serving delicious international cuisine, the bar offers one of the best mojitos I've ever had. At night, the waterfront district comes alive with colorful lights on the Queen Emma Pontoon Bridge.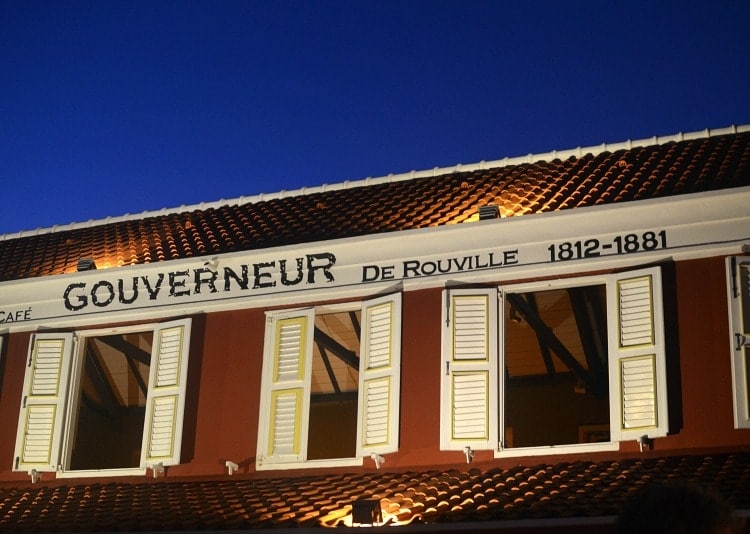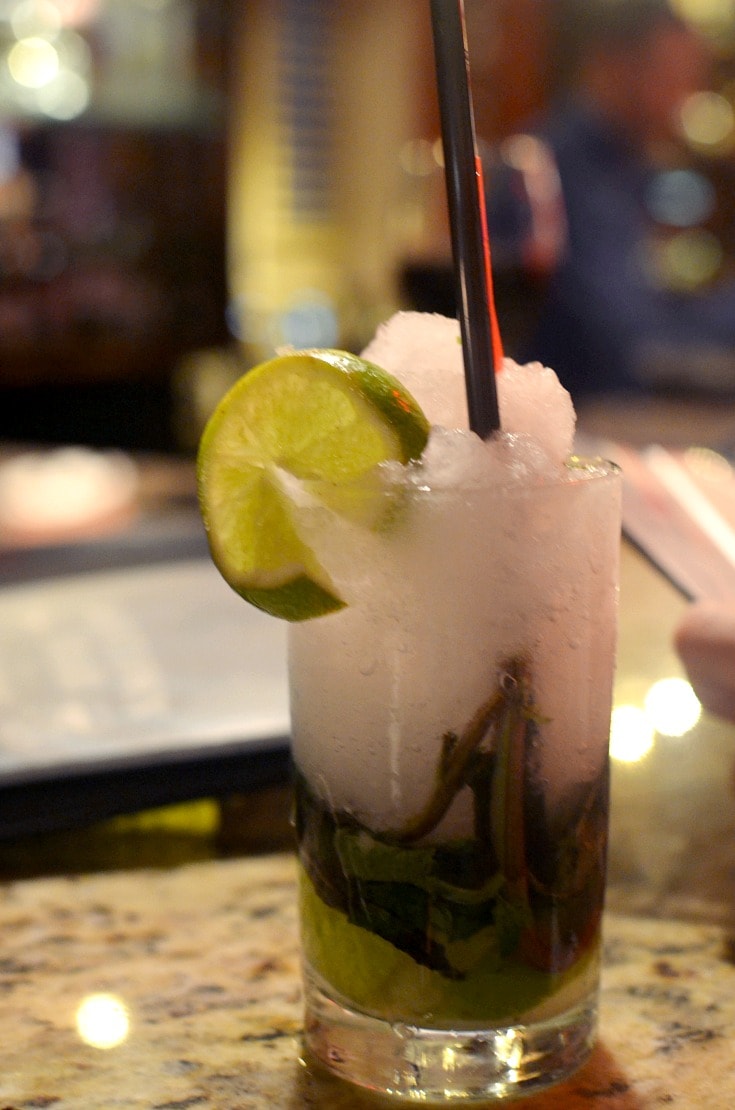 For a taste of the local fare, make your way to Plasa Bieu (Old Market) in Punda, Willemstad for lunch. Multiple vendors offer their own variety of local dishes which are ordered, paid for, and then brought to a shared table. Only cash is accepted, so be prepared before you order. I enjoyed a local whole fried fish with plantains and it was one of, if not the best, meal I had on the island.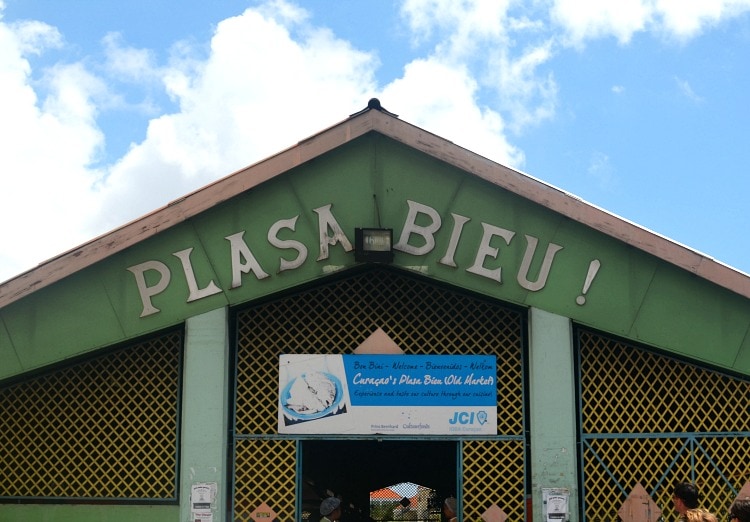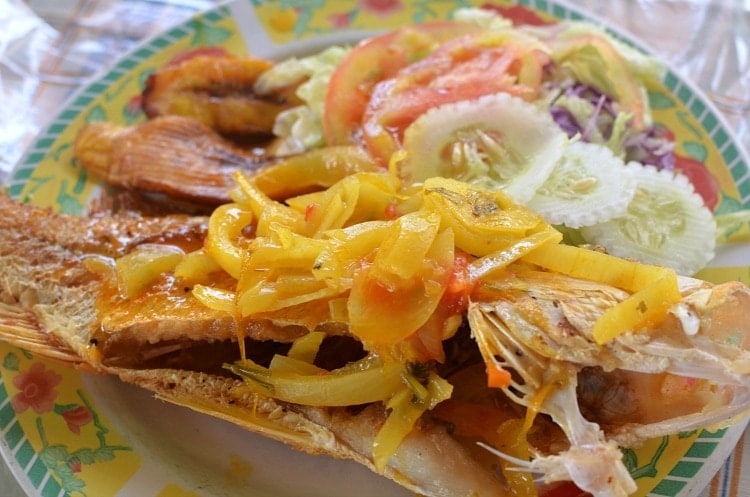 What Not to Eat in Curacao
Cactus soup. Just trust me on this one ... Or maybe do try it if you're very adventurous — It's an experience!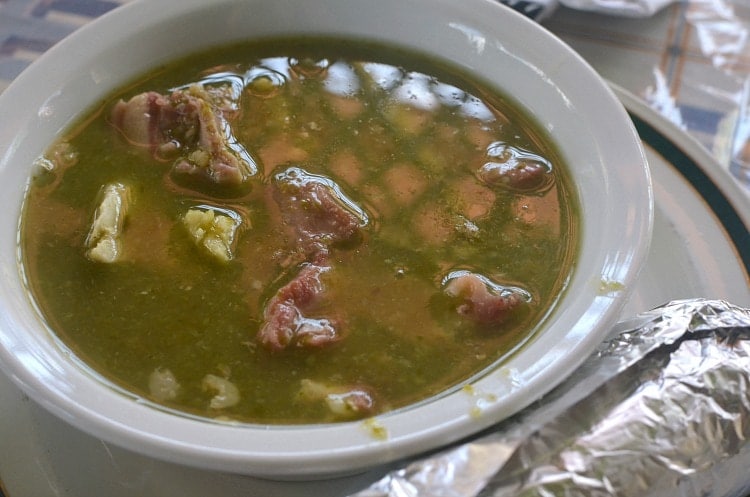 What activities would you like to do in Curacao?
Special thanks to Marriott for hosting my stay in Curacao. All opinions are my own.