If your kids have seen FROZEN, there is no doubt that they've asked for at least one toy or gift that's inspired by the movie. Before I even returned from the Disney Frozen Event in LA, my daughter had requested a stuffed Olaf— Anna's adorably cute and funny snowman sidekick.
Disney Consumer Products was on hand at the Frozen press day to share some of the hottest FROZEN toys for this holiday season, and I was given an assortment of goodies to take back home ... including Olaf!  My daughter was beyond happy when I returned, but since seeing the movie last week with her BFF, she now has a new wish list of FROZEN toys for Christmas.
I've combed over all of the FROZEN toys and gifts at the Disney Store, Toys 'R' Us, Amazon, Target and Walmart, and compiled a list of what I believe are the MUST-HAVES for fans of Disney's newest animated feature.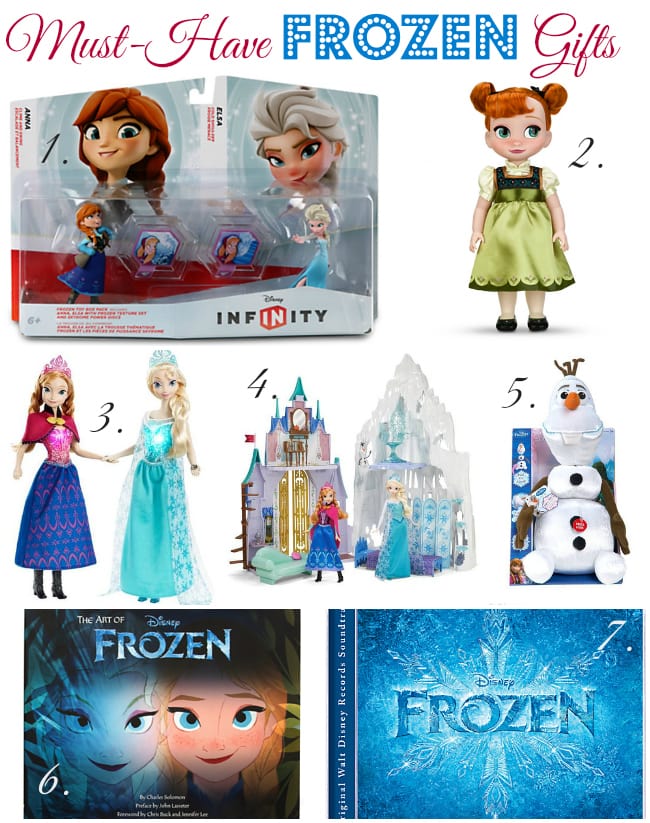 Which FROZEN product is your favorite?
Special thanks to Disney Pictures for inviting me to attend the Disney Frozen Event. All opinions are my own.