Looking for a new twist on pepperoni pizza? This easy Pepperoni Pizza Lasagna recipe combines two delicious Italian favorites and is perfect for special occasions or family gatherings! This is a sponsored conversation written by me on behalf of Prilosec OTC. The opinions and text are all mine.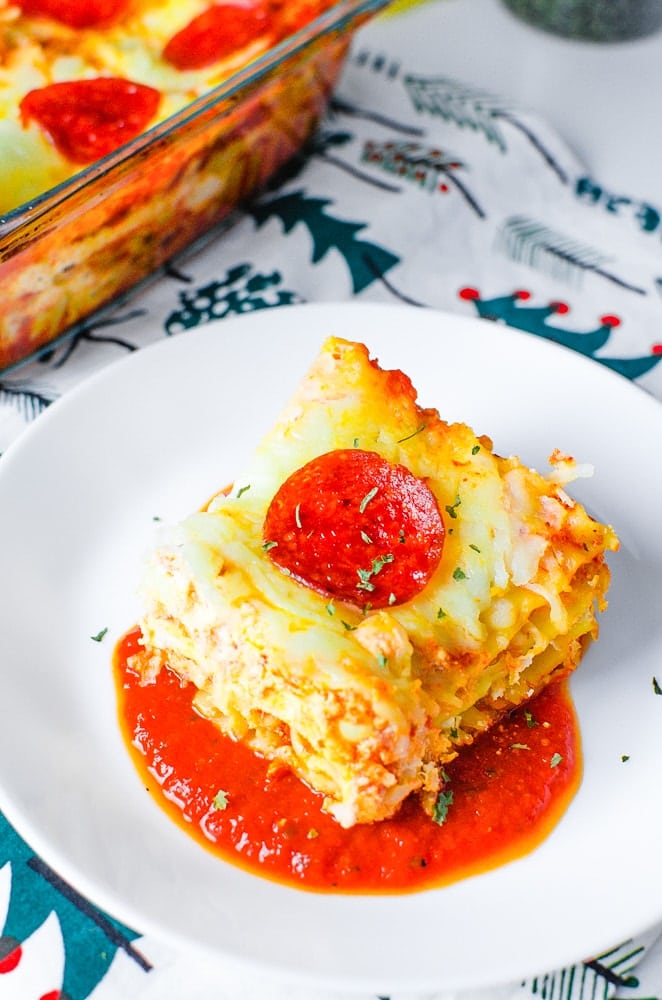 Pizza Lasagna
As I have gotten older, I've noticed certain foods affect me differently than they used to. The big culprits for me are orange juice and dishes with tomato sauce.
I actually avoided OJ for the longest time because it caused almost immediate acid reflux.
But, I had to draw the line when I started to get frequent heartburn from pasta sauce— there was no way I was giving up pizza, spaghetti and lasagna…because even though my family is not Italian, it's my go-to for easy and delicious family-style meals and casseroles. Plus, how could anyone give up pizza!?
Like many frequent heartburn sufferers, I started taking chewable antacids. However, there was a problem: Antacids just didn't last long enough, and if I have any trigger foods, I would have to take a handful of tablets throughout the day. Looking back, it was a hassle to always have antacids with me "just in case" of frequent heartburn.
Now, I take Prilosec OTC once a day and its effects last for a full 24 hours.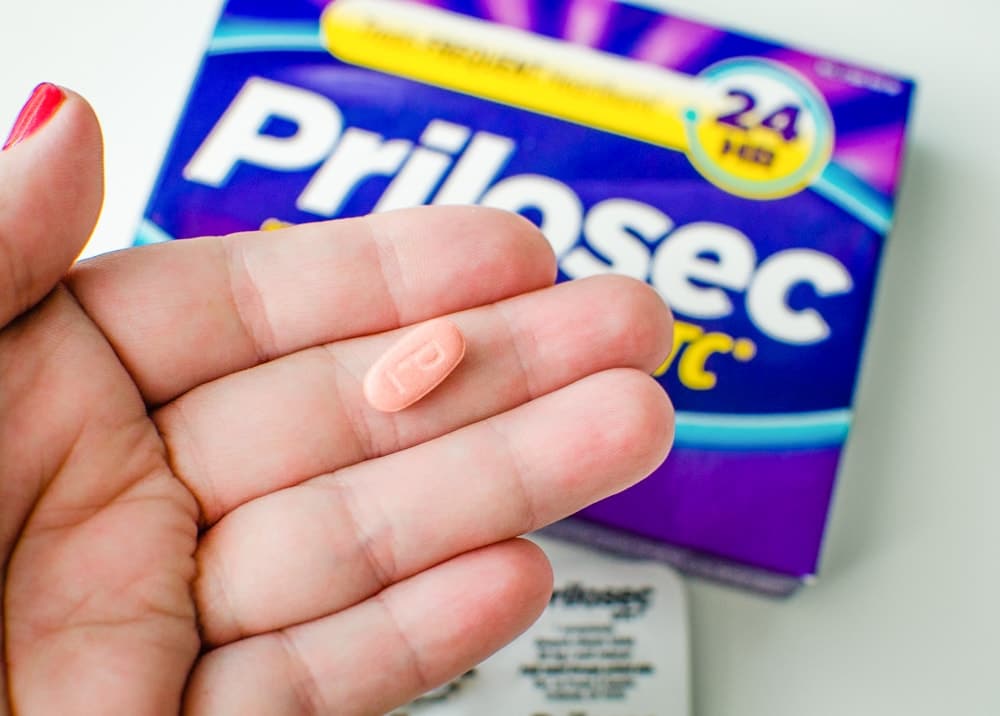 It's incredible how well Prilosec OTC treats frequent heartburn when used as directed.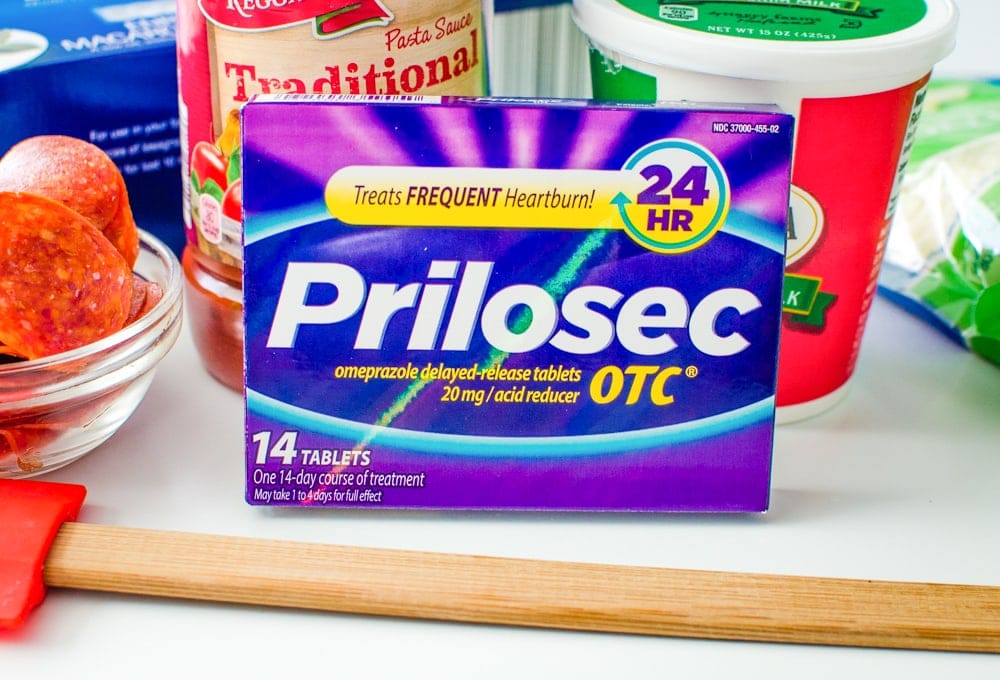 Now that I'm taking Prilosec OTC, I can enjoy foods, like pasta with tomato sauce because I'm not getting frequent heartburn in the first place!*
*It's possible with Prilosec OTC. Use as directed for 14 days to treat frequent heartburn. Do not take for more than 14 days or more often than every 4 months unless directed by a doctor. Not for immediate relief.
One of my family's favorite dinners that I make for special occasions or when we have guests come over is Pepperoni Lasagna -- I would not be able to enjoy this delicious dish without Prilosec OTC.
This pizza lasagna is perfect for family gatherings because it feeds a small crowd. And it super easy to make, too! You can even freeze pepperoni lasagna leftovers for a second meal on a busy weeknight.
Pepperoni Pizza Lasagna Recipe
Pepperoni Pizza Lasagna Ingredients:
1 box oven ready lasagna noodles
1 jar pasta sauce
16 oz shredded mozzarella cheese
15 oz Ricotta cheese
1 package pepperoni (I used 27 slices)
--> Feel free to substitute 2% mozzarella, low-fat ricotta cheese and turkey pepperoni to make a lighter version of pepperoni pizza lasagna.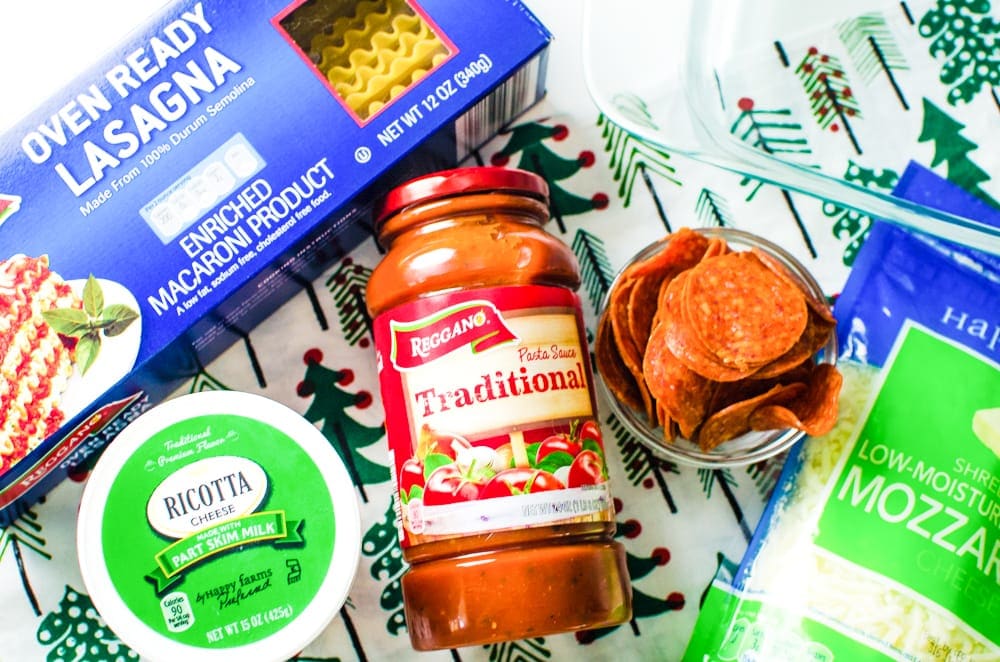 How to Make Pizza Lasagna
1. Preheat oven to 375 degrees
2. In a 9x9 deep baking dish, start by spreading a layer of pasta sauce. Top with oven-ready lasagna noodles (you may have to break the noodles to fit the size of the baking dish).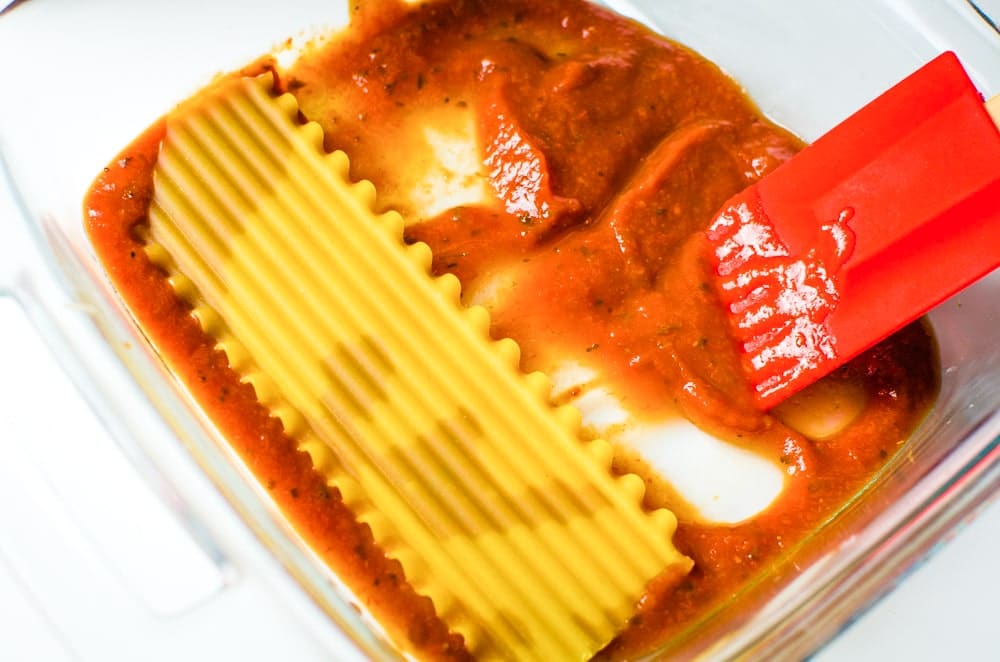 3. Spread on a layer of Ricotta cheese. Add pepperoni slices. Top with a layer of mozzarella cheese.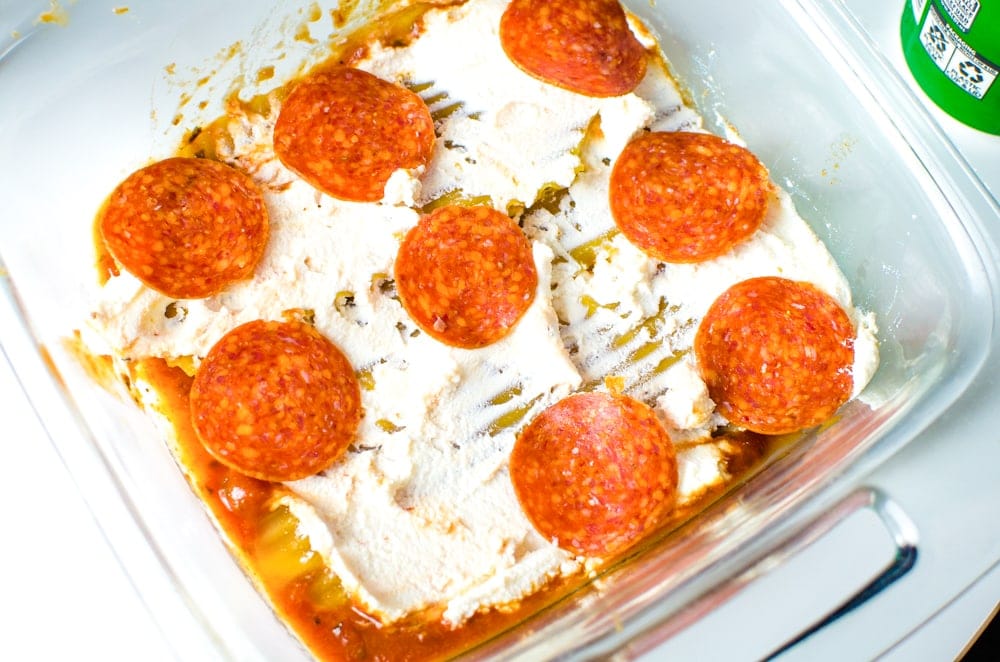 4. Repeat the process until the baking dish is full, starting with a new layer of noodles and pasta sauce.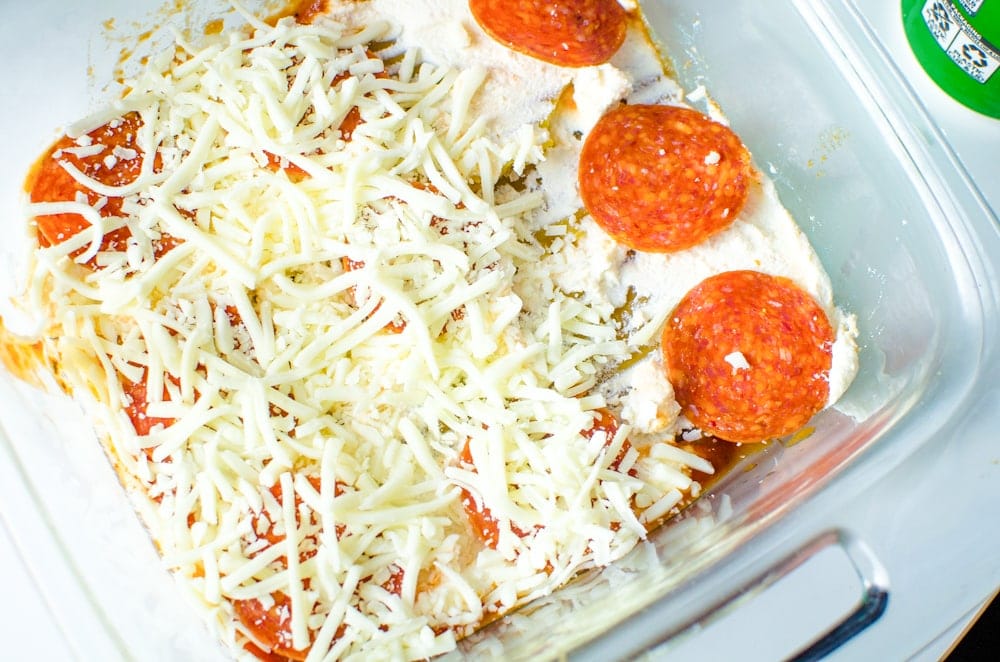 5. Cover dish with aluminum foil and bake for 40 minutes.
6. Remove foil and bake for an additional 10 minutes.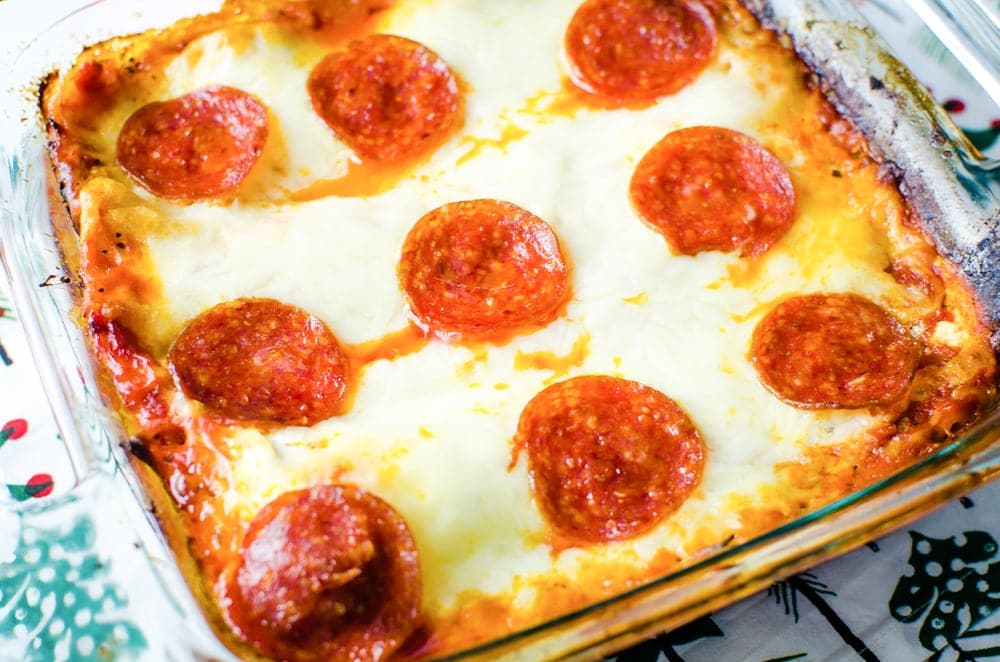 I know frequent heartburn is not fun— I stayed on the antacid train far too long and avoided some of my favorite foods because of it. I'm delighted with how well Prilosec OTC works and now I can enjoy OJ, pasta sauce and occasional indulgent meals like this PEPPERONI PIZZA LASAGNA!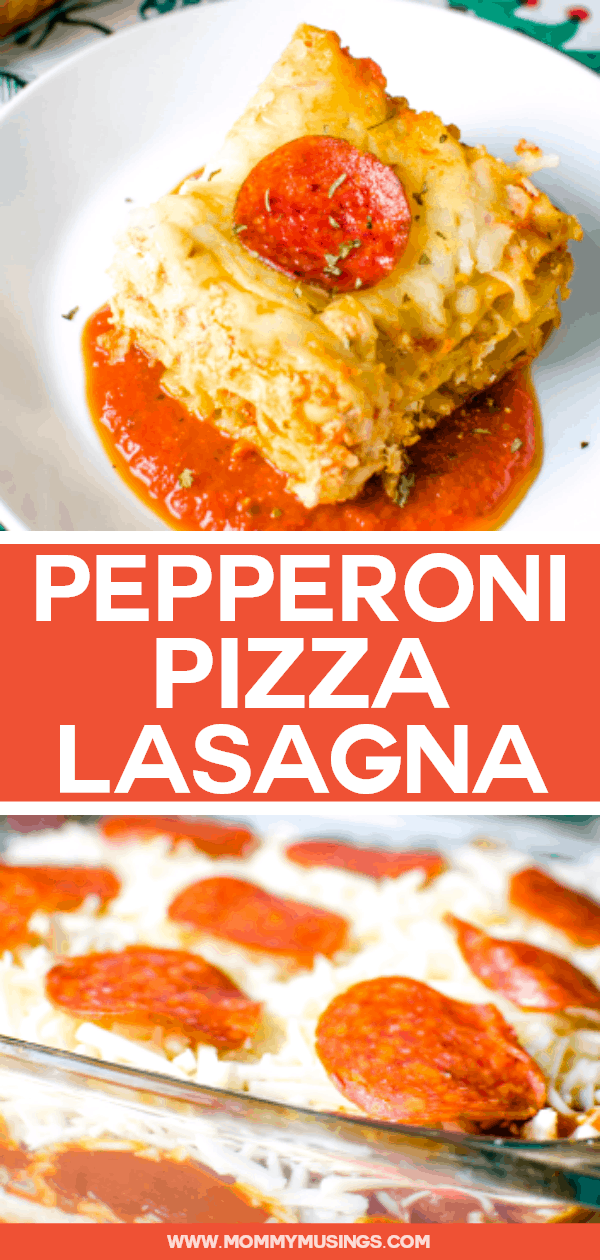 OTHER PIZZA RECIPES YOU MIGHT LIKE: