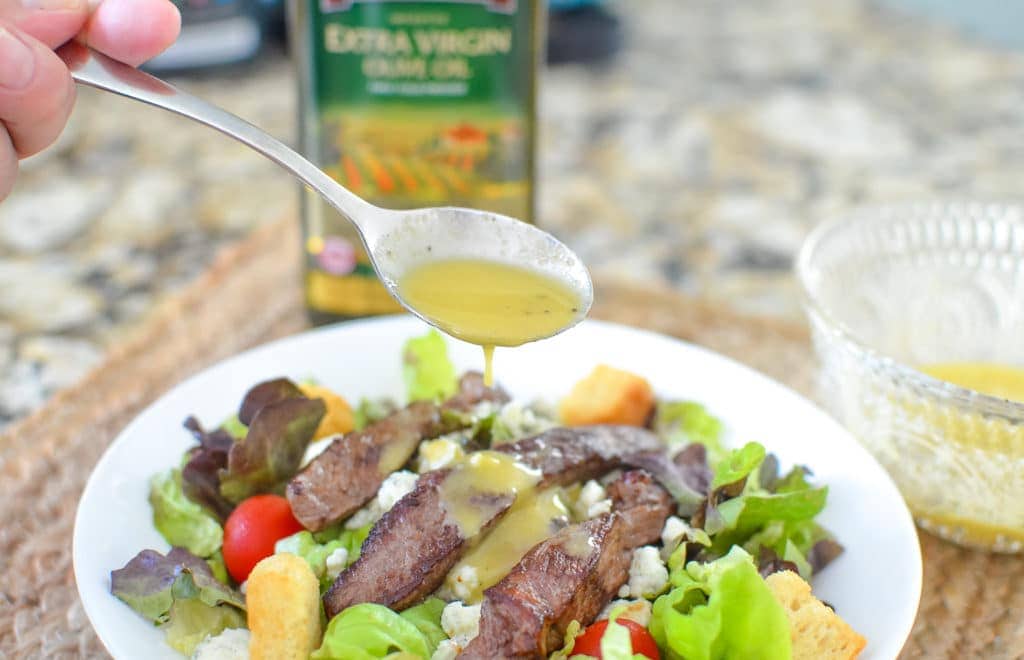 A few years ago, I started cooking almost exclusively with olive oil. I knew it was a better choice for my family, especially with its many health benefits, and we all agreed our food tasted better. But, it took many bottles of olive oil to finally decide on Pompeian, our brand of choice. All olive oil is not created equal!
So how do you find a good quality olive oil? Not by trial and error— I know, because I learned the hard way! There are actually 5 ways to identify quality olive oil, and they're easy to spot right on the bottle.
Five Ways to Identify Quality Olive Oil
1. Look for the Non-GMO Project Verification Seal. All Pompeian Olive Oils (Robust Extra Virgin Olive Oil, Smooth Extra Virgin Olive Oil, Classic Pure Olive Oil, Extra Light Tasting Olive Oil and Organic Extra Virgin Olive Oil) are made in compliance with the Non-GMO Project Verified Standard.
2. Look for the U.S. Department of Agriculture (USDA) Quality Monitored Seal. Pompeian was the first national brand of extra virgin olive oil to carry the seal through the USDA's Quality Monitored Program. Pompeian Robust and Smooth Extra Virgin Olive Oil samples undergo frequent and rigorous testing for sensory, quality, purity and origin to ensure a quality product in every bottle.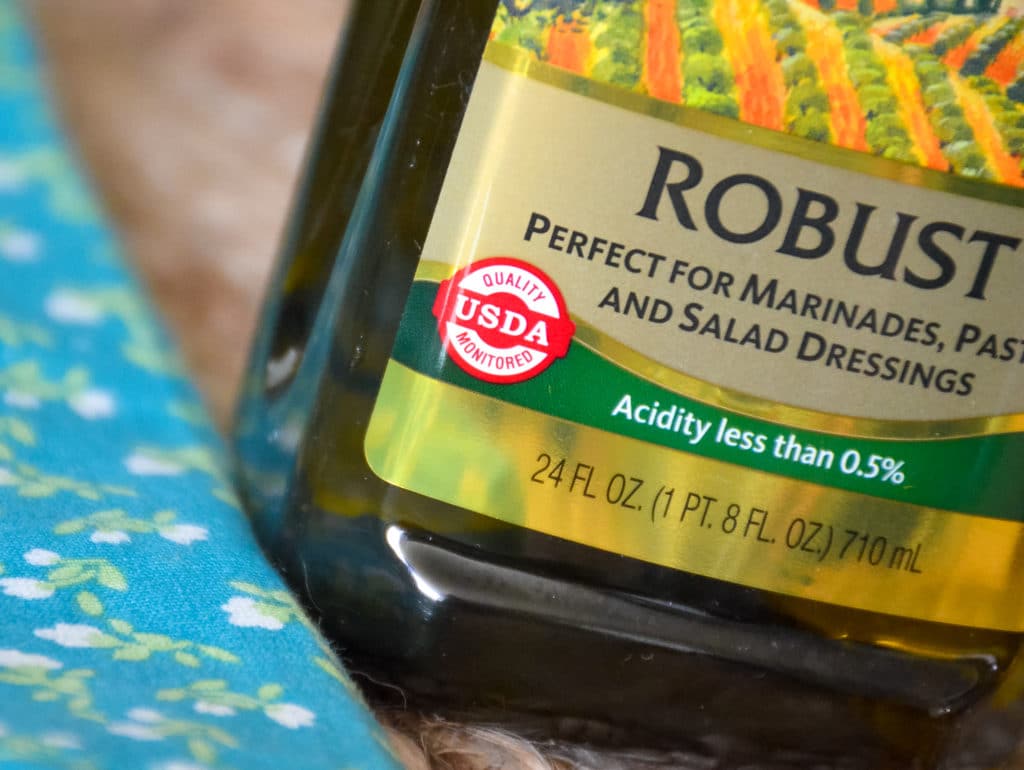 3. Look for the North American Olive Oil Association (NAOOA) Seal. In order to use the NAOOA seal, a member must undergo even more frequent testing. In addition, this is the only program where the oil is sampled from the store. Pompeian was also the first brand of olive oil to carry this seal.
4. Look for the olives' lot number and country of origin directly on the bottle to ensure full tractability from farm to table.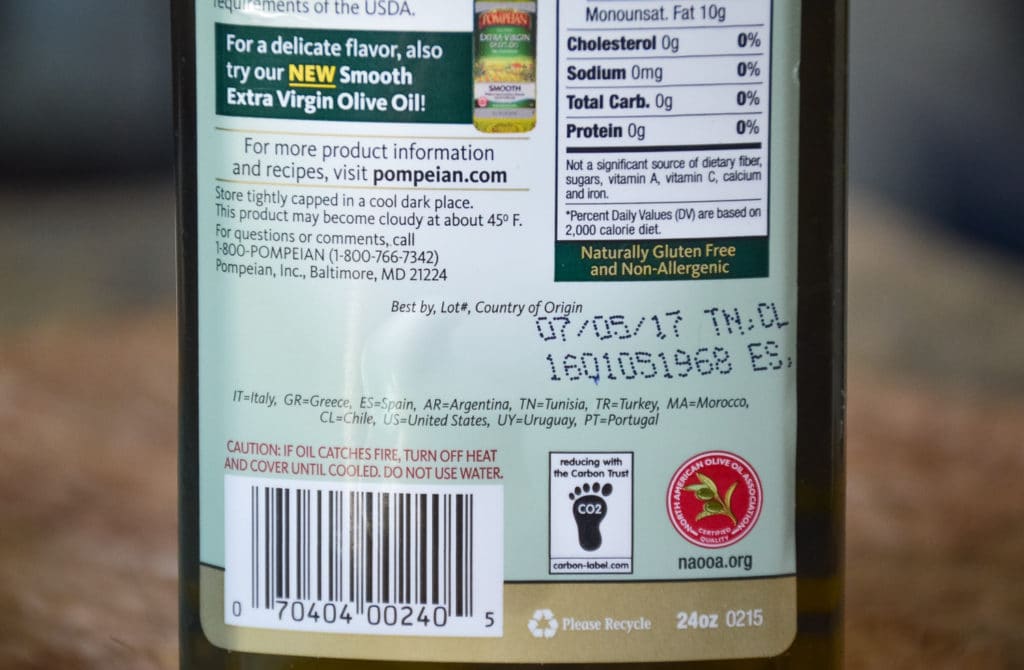 5. Look at the bottle itself— it should be dark in color. This helps prevent oxidation of the oil, keeping it fresher, longer. Once you purchase the oil, keep it in your pantry, away from heat and light.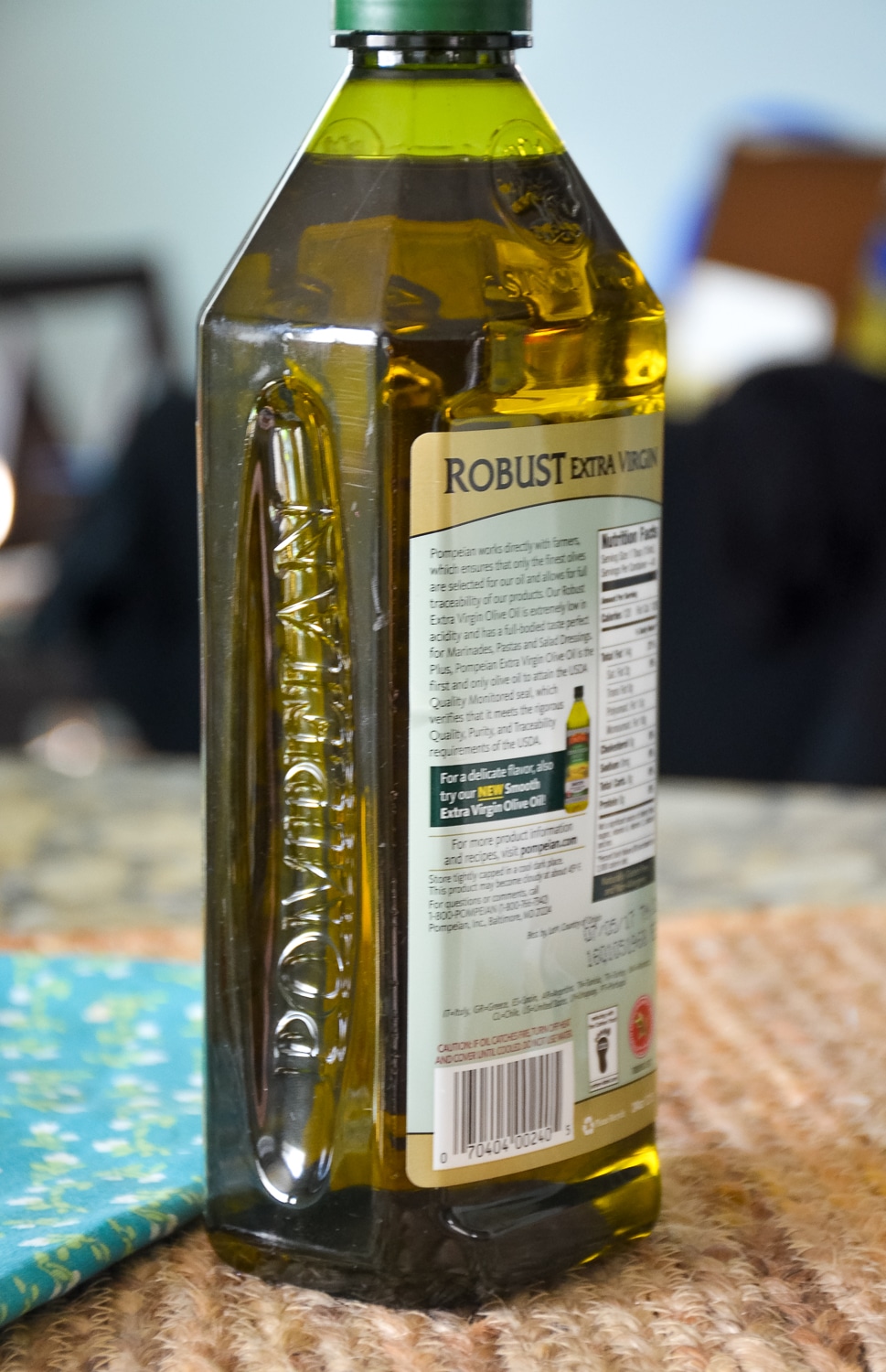 Once you've found a quality olive oil, it's time to put it to use! I use different varieties of Pompeian olive oil depending on what I'm preparing in the kitchen. One of the easiest recipes you can make with a quality olive oil is vinaigrette dressing for a salad or marinade. This is also the type of recipe where you'll be able to TASTE the quality of your oil.
For marinades, pastas and salad dressings I use Pompeian Robust Extra Virgin Olive Oil.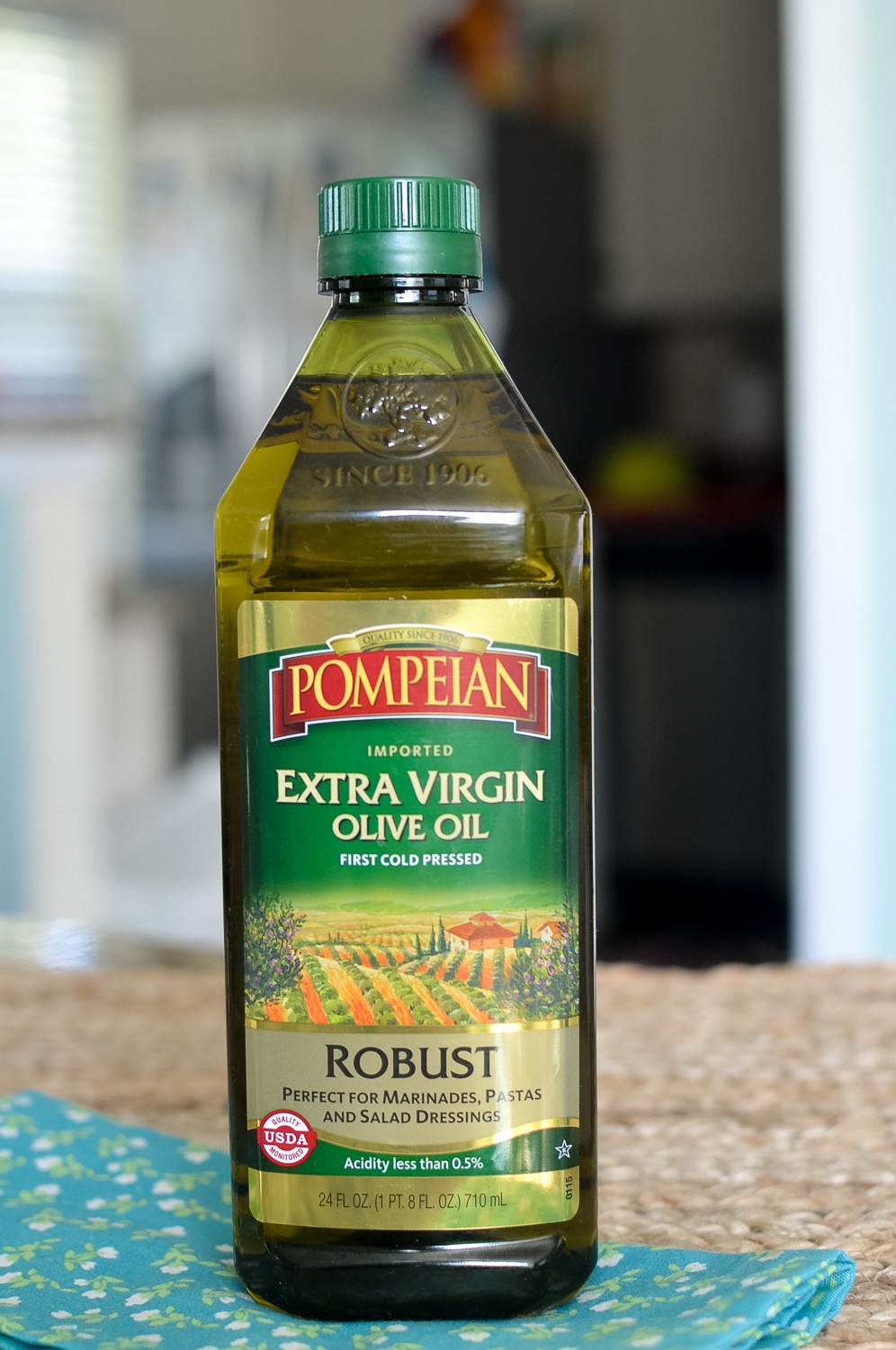 This Champagne Dijon Vinaigrette Recipe is one of my go-to salad dressings. It's super simple to make, and tastes fantastic on a variety of salads. My personal favorite pairing is a Black & Blue salad made with char-grilled sirloin steak on a bed of crisp lettuce with tomatoes, croutons and crumbled blue cheese! YUMMY!
Champagne Dijon Vinaigrette Recipe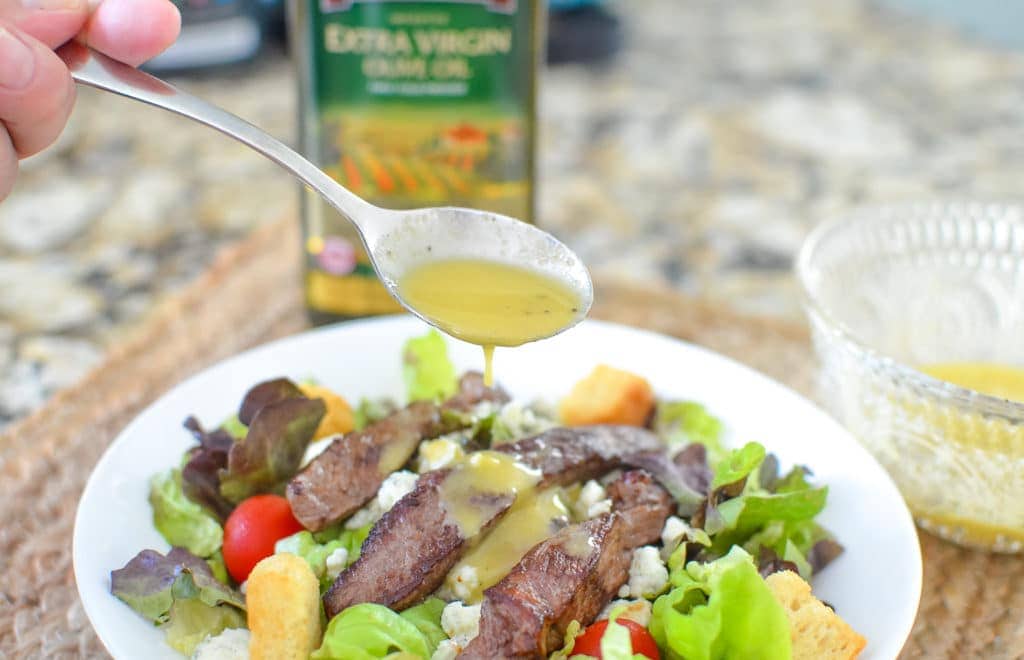 Champagne Dijon Vinaigrette Recipe
Ingredients
¼

cup

Pompeian Robust Extra Virgin Olive Oil

1-½

tablespoons

champagne vinegar

1

teaspoon

Dijon mustard

1

teaspoon

minced fresh garlic

Salt and ground black pepper to taste
Instructions
In a small bowl, whisk together mustard, vinegar, garlic and salt and pepper.

Slowly add olive oil and mix until the vinaigrette is emulsified.

If you'd like a thicker dressing, repeat the steps above in a blender. Add additional salt & pepper to taste.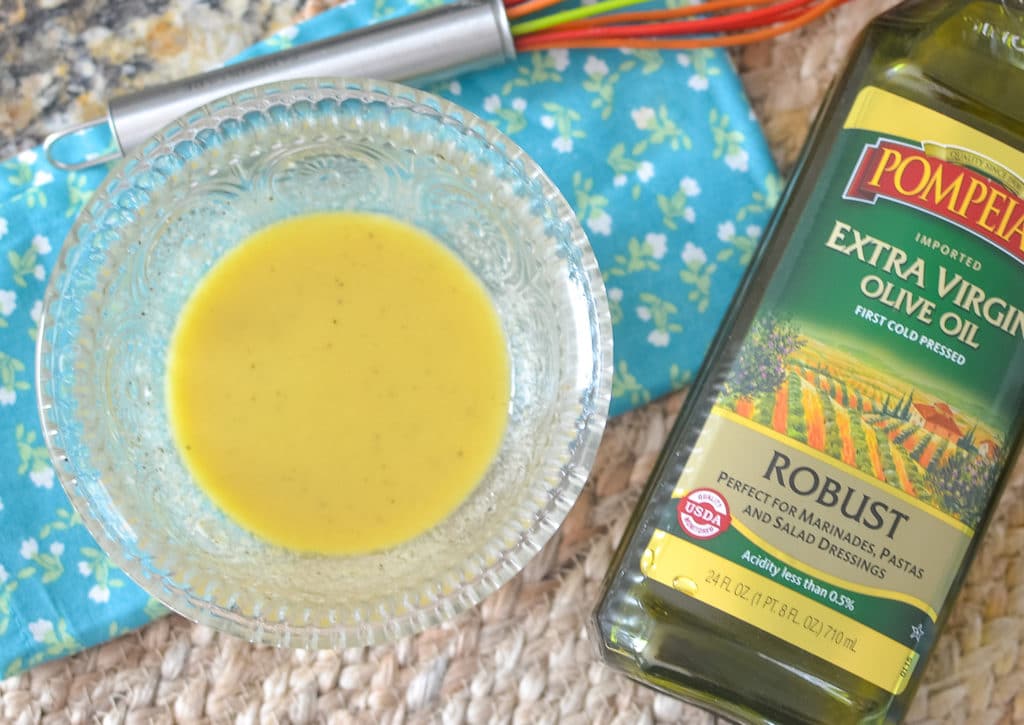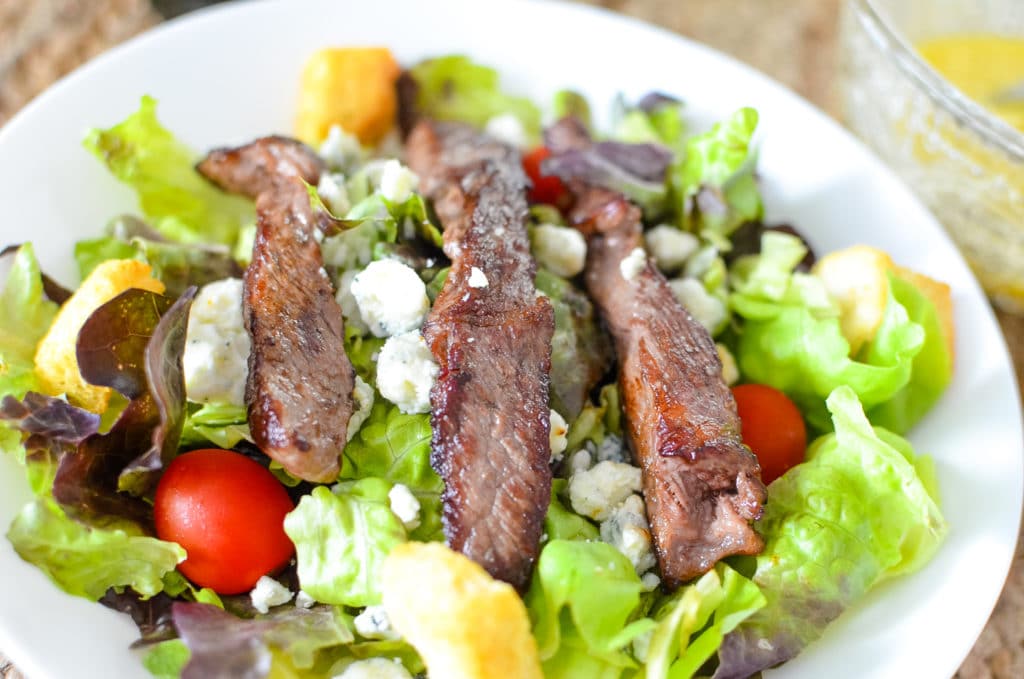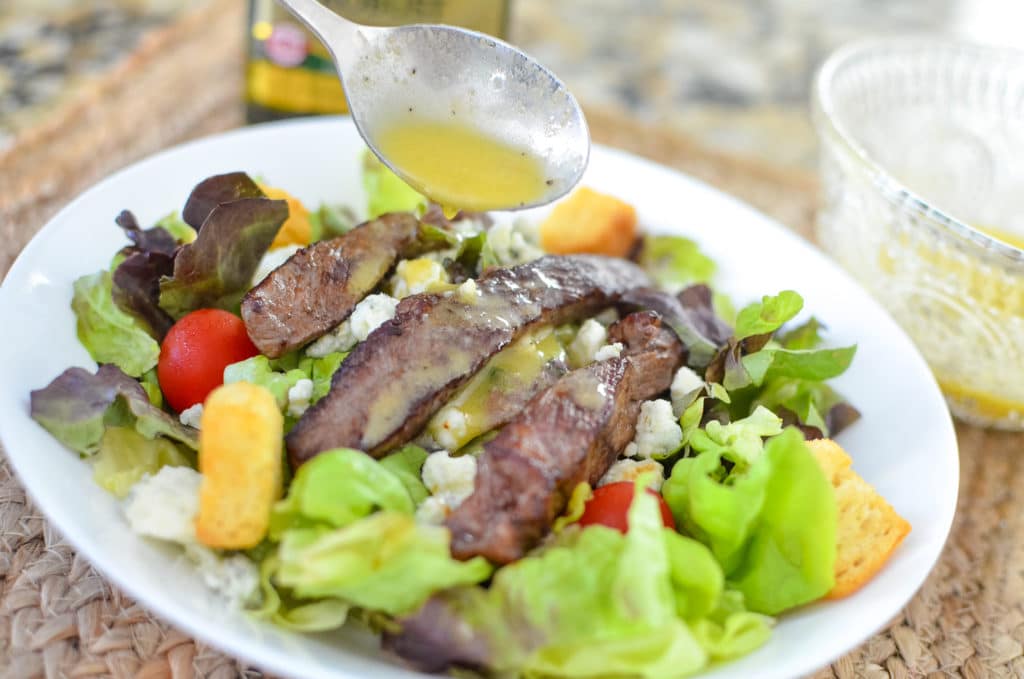 More Recipe made with Pompeian Olive Oil