This post was sponsored by Fresh From Florida as part of an Influencer Activation for Influence Central, however all opinions expressed are my own.
Since the beginning of the year, my family and I have made a major effort eat more fruits and vegetables. The goal was to eat a primarily plant-based diet with smaller servings of animal proteins.
This way of eating actually started out as a test to see how we felt after indulging a little too much over the holidays. What we didn't expect, and I can confidently speak for both my husband and daughter now that we've been mostly plant-based for three months, was just how good we would feel eating mostly fresh produce.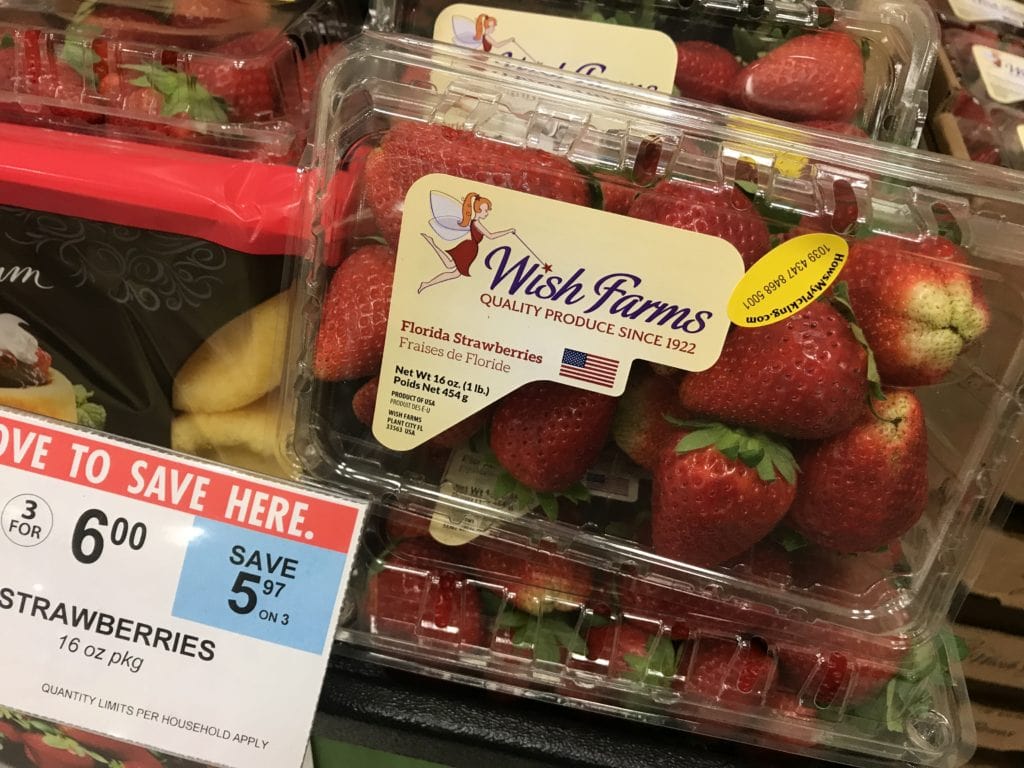 Much of our success can be attributed to the abundance of fresh produce we have in Florida. We're very fortunate in that we have a wonderful grocery chain, Publix, that makes an effort to support local farmers, as well as a fantastic local farmer's market with Fresh From Florida foods only a few miles away.
On Saturday mornings my family piles up in the car and heads to the market with our reusable bags to stock up on fruits and veggies for the week. I buy whatever is in season and then meal plan around our haul.
If I can't make the market, I know Publix is just around the corner with some of the best seasonal produce. Publix makes it very easy to spot Fresh from Florida foods with numerous "Fresh from Florida" signs in the produce section.


Florida Farmers Make it Easy for Everyone to Eat Fresh Produce Year-Round
Some of the most delicious varieties of Fresh from Florida produce are available, thanks to Florida farmers who plant and harvest year-round. We buy Fresh From Florida because it always tastes fresh, is local, and it helps support our community. It's a win-win for everyone!
The month of March is especially fantastic with colorful and flavorful bell peppers, strawberries, tomatoes, mushrooms, radish, snap beans, and cabbage in-season ... and that's just to name a few!
Here's a look at all of the great Fresh from Florida commodities available in March.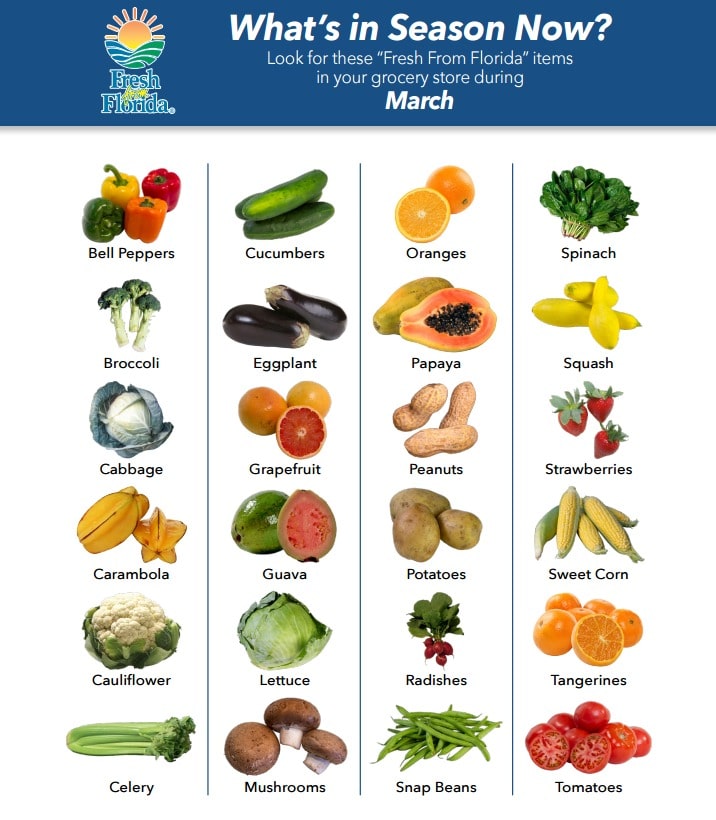 My favorite Fresh From Florida foods this time of year are tomatoes and strawberries— I seriously can't get enough of either! I like to eat strawberries plain, with whipped cream, or in smoothies, and the tomatoes taste the best when they're sliced with a pinch of sea salt and pepper. Mmmmmm... so good!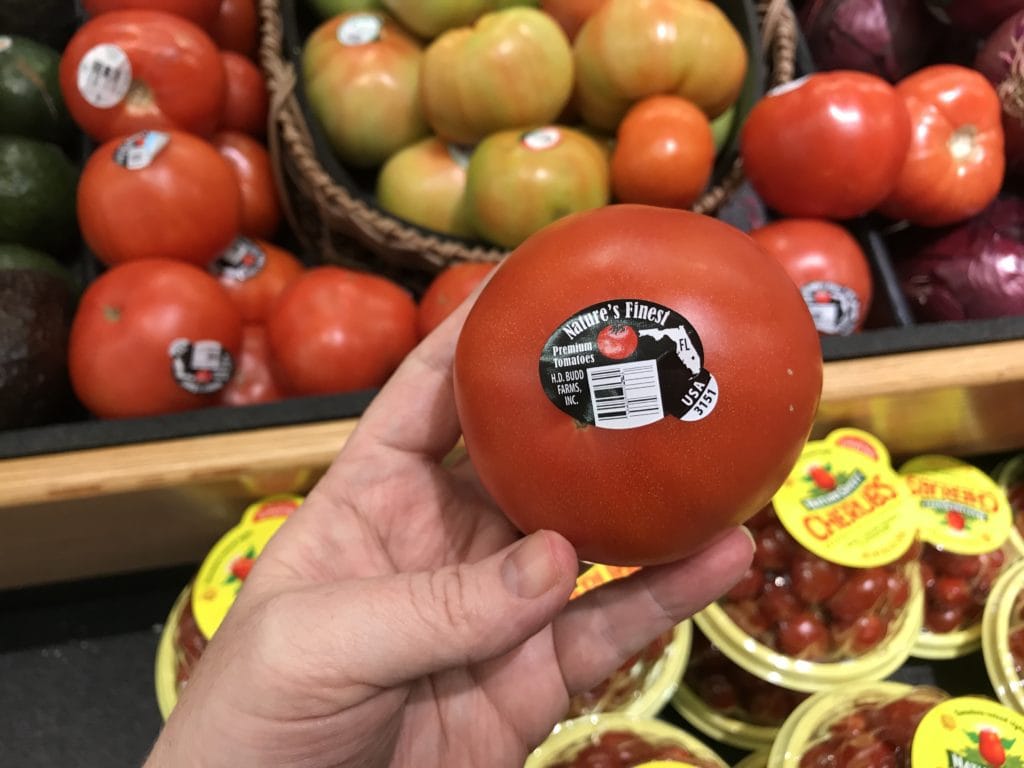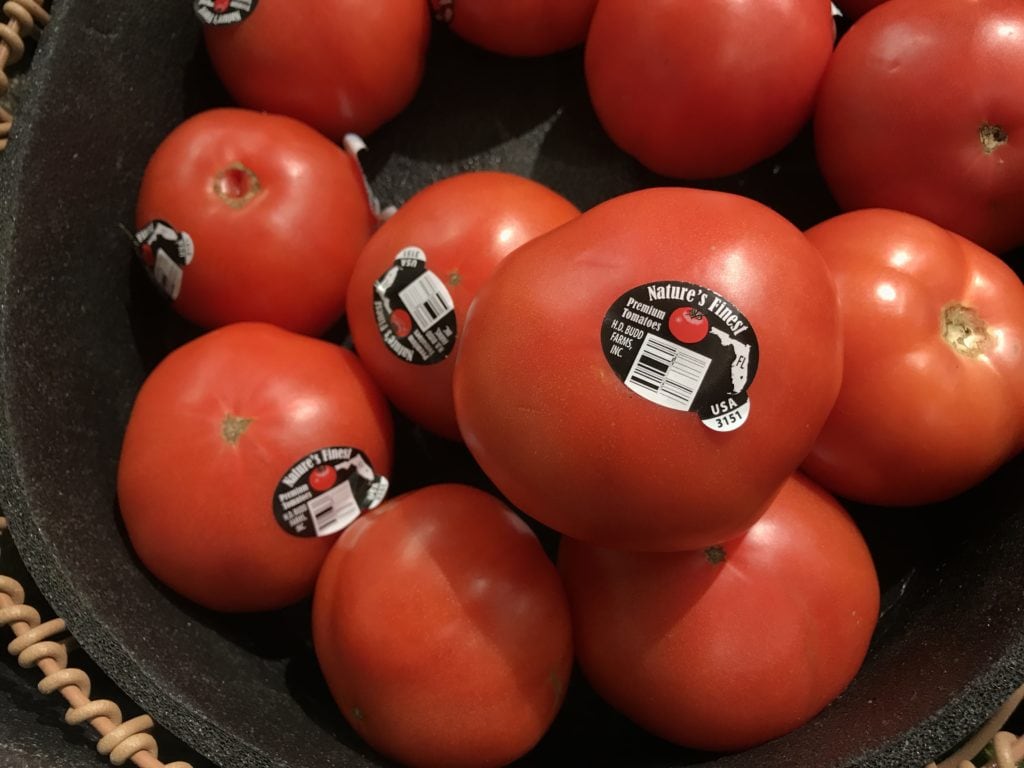 Follow the Fresh
For more information on Fresh From Florida, including recipes, what's in season, and easy how-to videos for quick and healthy recipes, check out their website. Also, be sure to follow Fresh From Florida on Twitter, Instagram, and Pinterest.
Fresh from Florida Recipes You Might Like: