This homemade Pineapple Sorbet recipe only has two ingredients—It's super fresh and perfect for a healthy and refreshing summertime treat!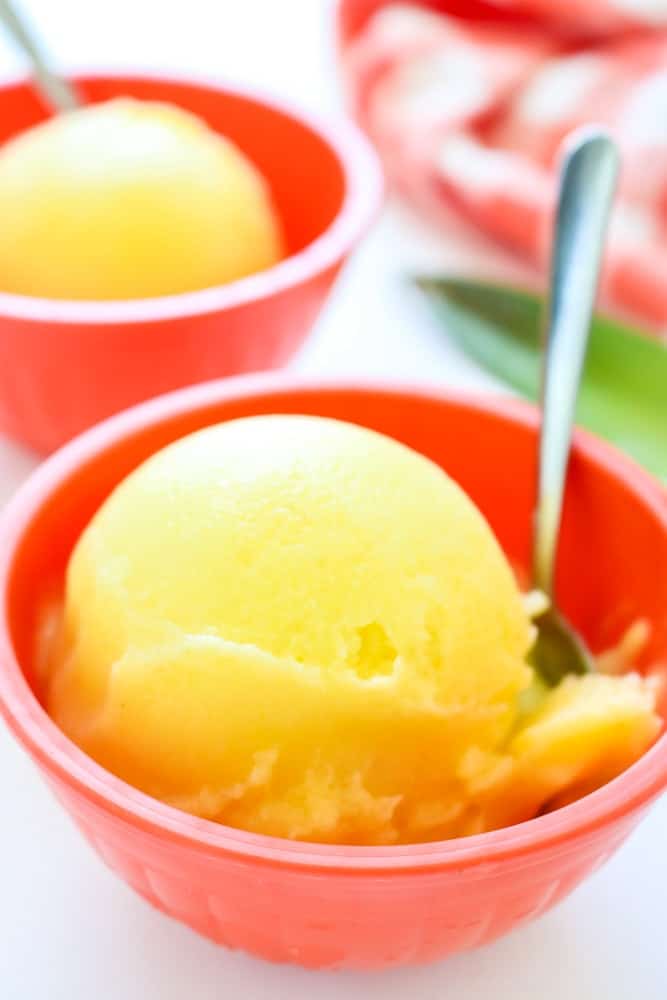 Pineapple Sorbet
In the summer, I'll do just about anything to keep cool...and that includes indulging in some of my favorite frozen treats.
Whenever I see fresh pineapple on sale, I will pick up a couple of extra so that I can make homemade pineapple sorbet.
The frozen dessert is just as delicious as it sounds, and it's so simple to make because there are only 2 ingredients: pineapple and sugar.
I use fresh pineapple because it always tastes so much better than frozen (especially if you can find Maui Gold pineapples!), but you could easily substitute frozen pineapple chunks for fresh -- just let them sit on the counter for a little bit before blending— you want the fruit to be frozen, but not rock solid.
Alternatively, I have not experimented with using a sugar substitute, like stevia or monk fruit sweetener, but that could also be an option. This homemade pineapple sorbet is dairy-free, making it vegan as well.
Pineapple Sorbet Recipe
Pineapple Sorbet Ingredients:
1 Fresh Pineapple
6 tablespoon Sugar

How to Make Pineapple Sorbet:
1. Peel, core and cut pineapple in chunks.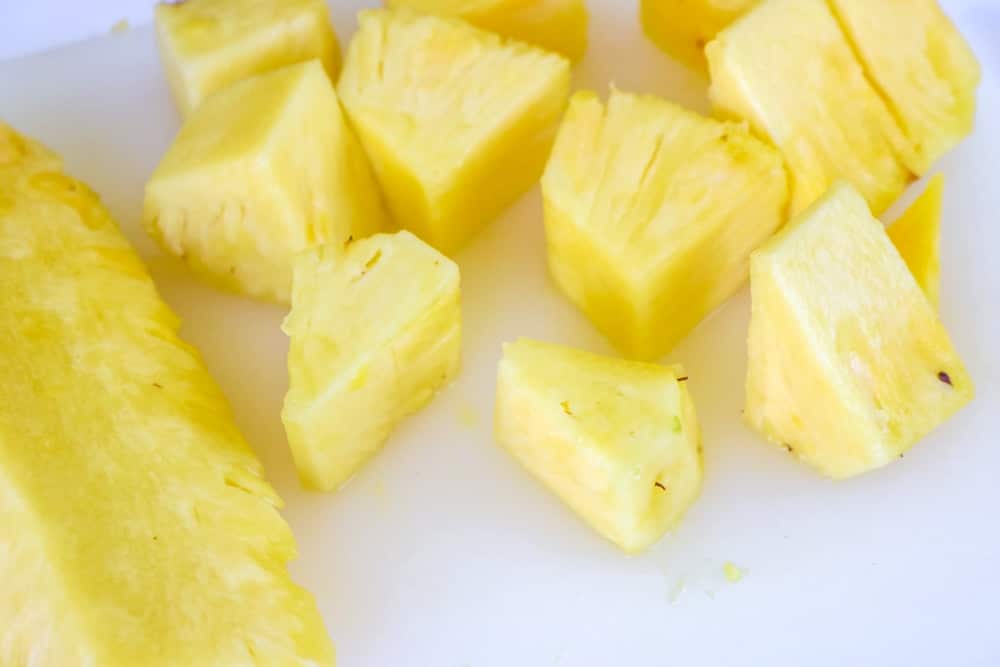 2. Place in a Ziploc bag and freeze for several hours.
3. Add frozen pineapple and sugar into a blender. Pulse until well blended. (A Vitamix works really well for this recipe!)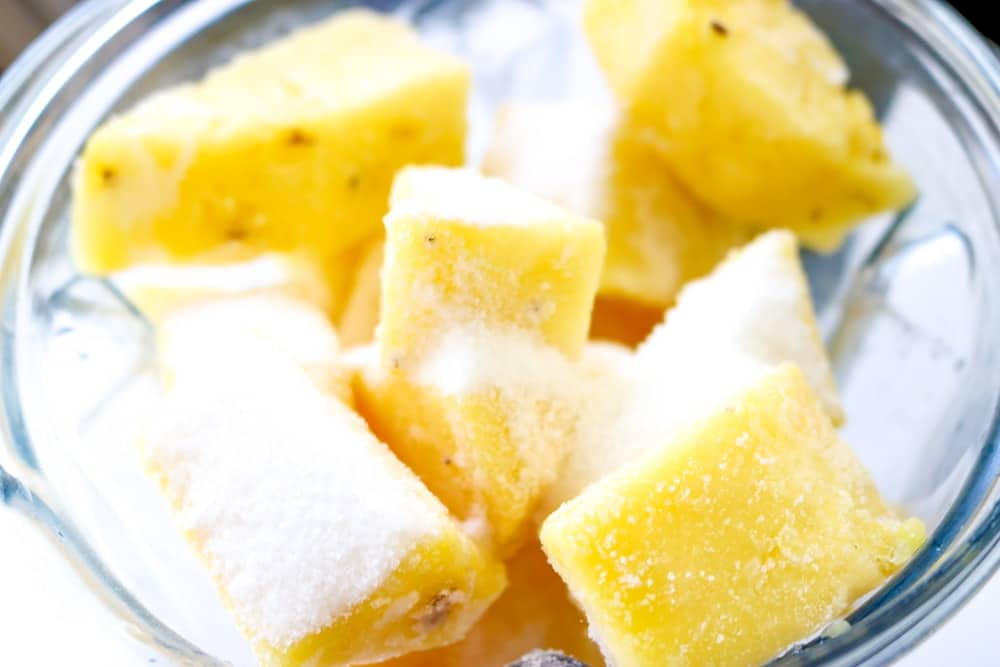 4. Serve immediately.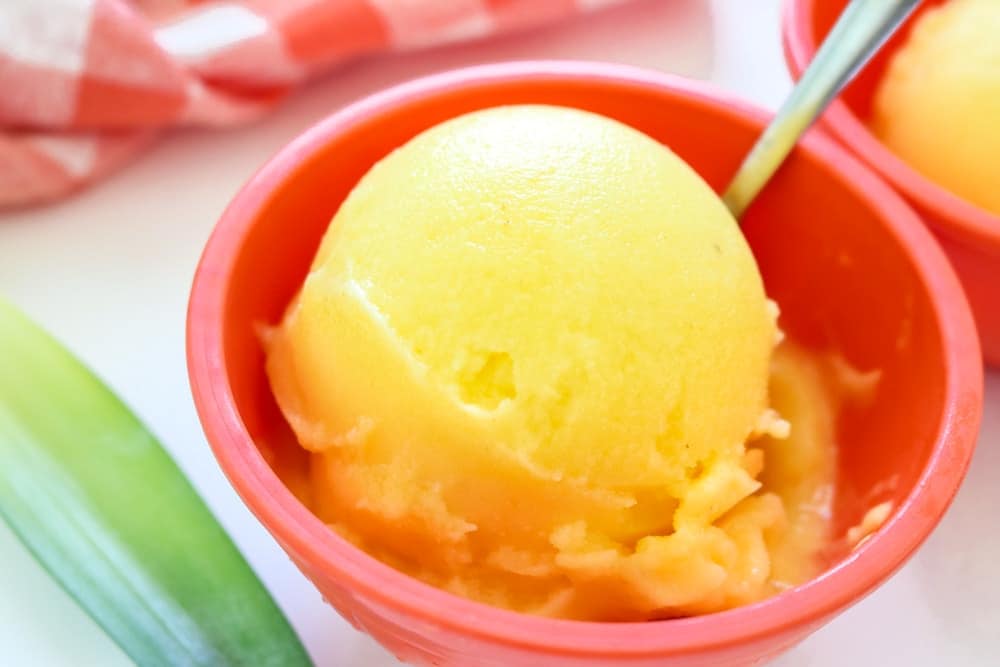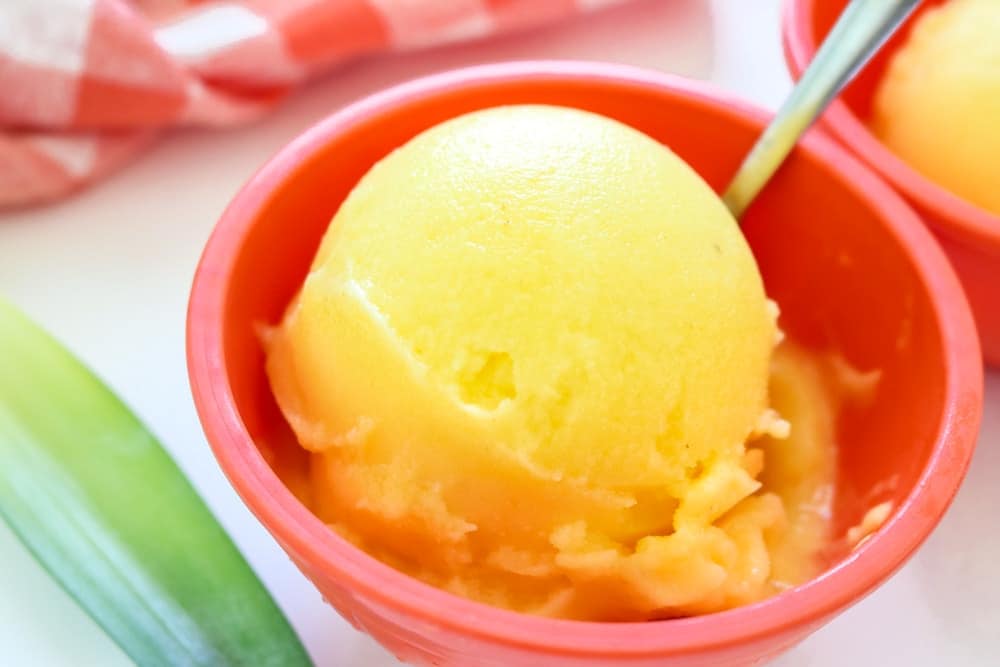 Pineapple Sorbet
Ingredients
1

Fresh Pineapple

6

tablespoon

Sugar
Instructions
Peel, core and cut pineapple in chunks.

Place in a zippered bag and freeze for several hours.

Place in blender or food processor and add sugar.

Pulse until blended.

Serve.
Pin this recipe: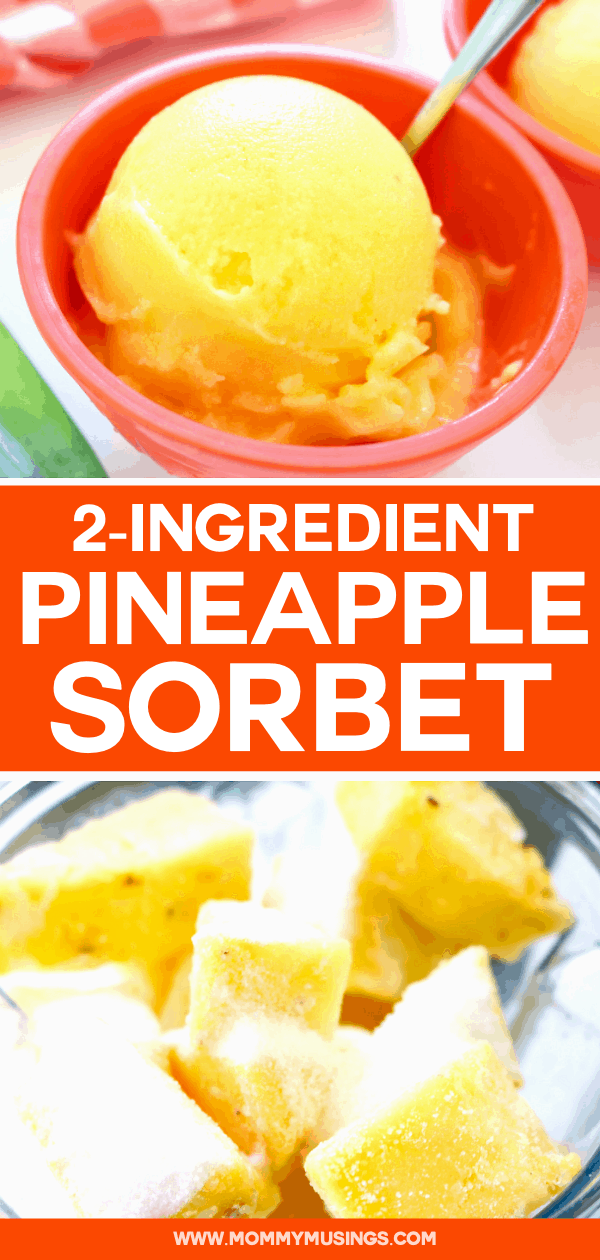 Other Recipes You Might Like: