Summer is supposed to be the highlight of every kid's year. I know my daughter is currently counting down the days until summer break. I, on the other hand, am secretly dreading it— apart from our annual summer vacation.
For my family, summer always starts out great. Then a few weeks in things go south. The biggest complaint from my daughter has always been that she's bored. Can you relate!?

This post is brought to you by Workman Publishing. All opinions are my own.
This is where I get a little creative and try to kill two birds with one stone, giving her books to read and crafts to make that are not only fun, but help prevent "summer slide" (where most students lose about two months of grade-level equivalency in math, and many also lose reading achievement, during the summer).
This year I've already commissioned her to help her cousin get ready for kindergarten with Summer Brain Quest, an exciting new extension of the beloved and #1 bestselling Brain Quest brand, from Workman Publishing.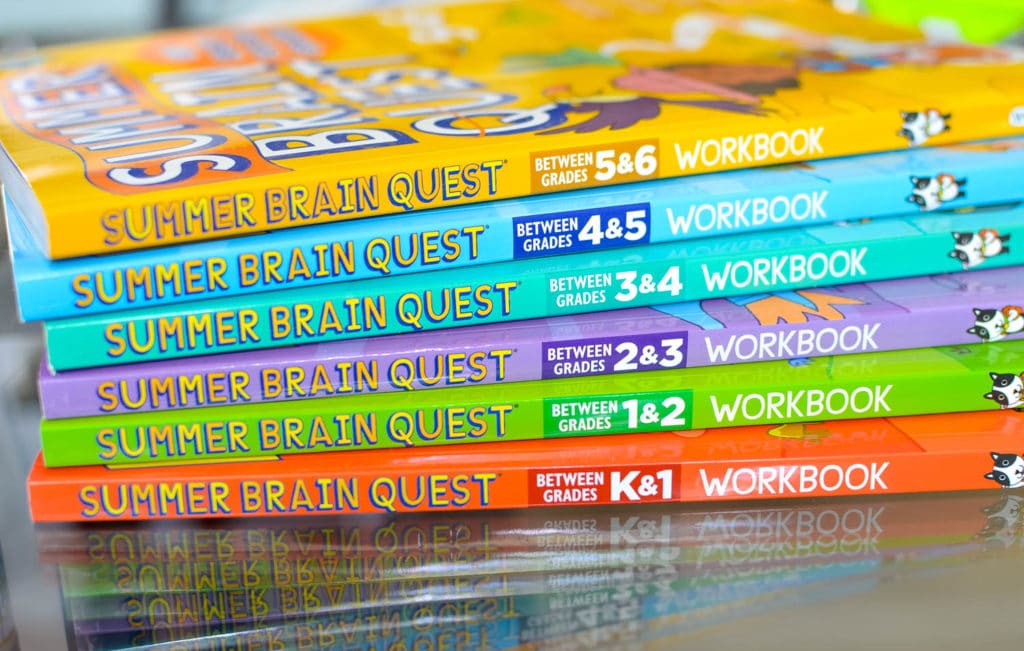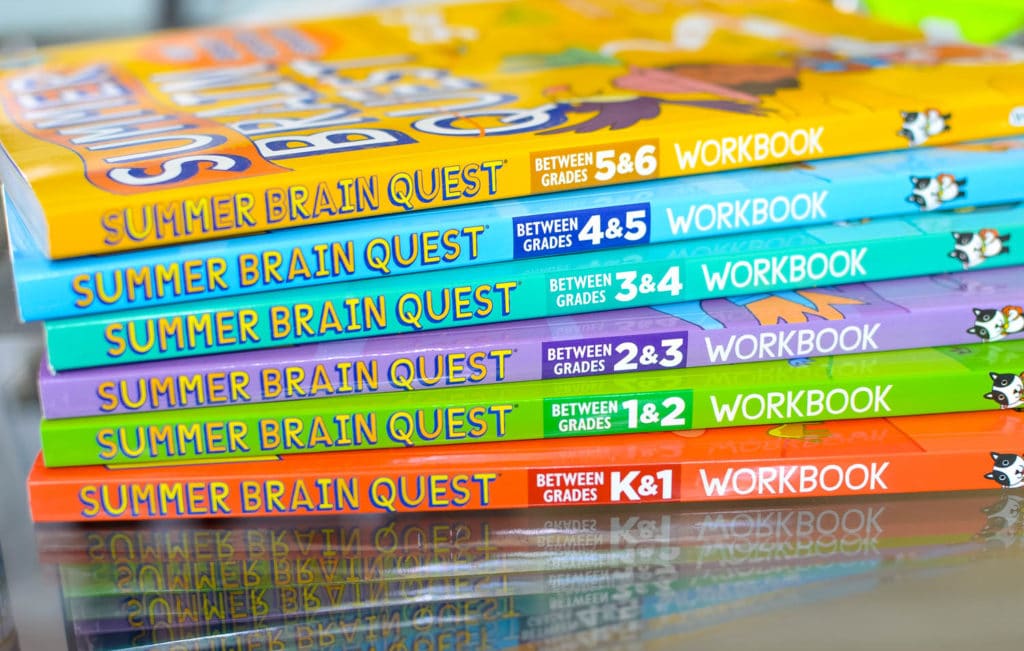 Summer Brain Quest is notable because it offers a one-of-a-kind learning experience that delivers personalized learning for every type of kid. Personalized learning is an educational method where exercises are tailored to each child's strengths, needs and interests.
Each book is structured like a game with a pull-out map that guides kids on a learning quest. They fill in their route on the map by earning stickers for completing workbook pages as well as pursuing outdoor activities. The map offers a choice of routes, allowing kids to customize their learning path and pursue what excites them most (extra math problems? more hands-on science?), and also encouraging them to jump around within the book to follow their curiosity.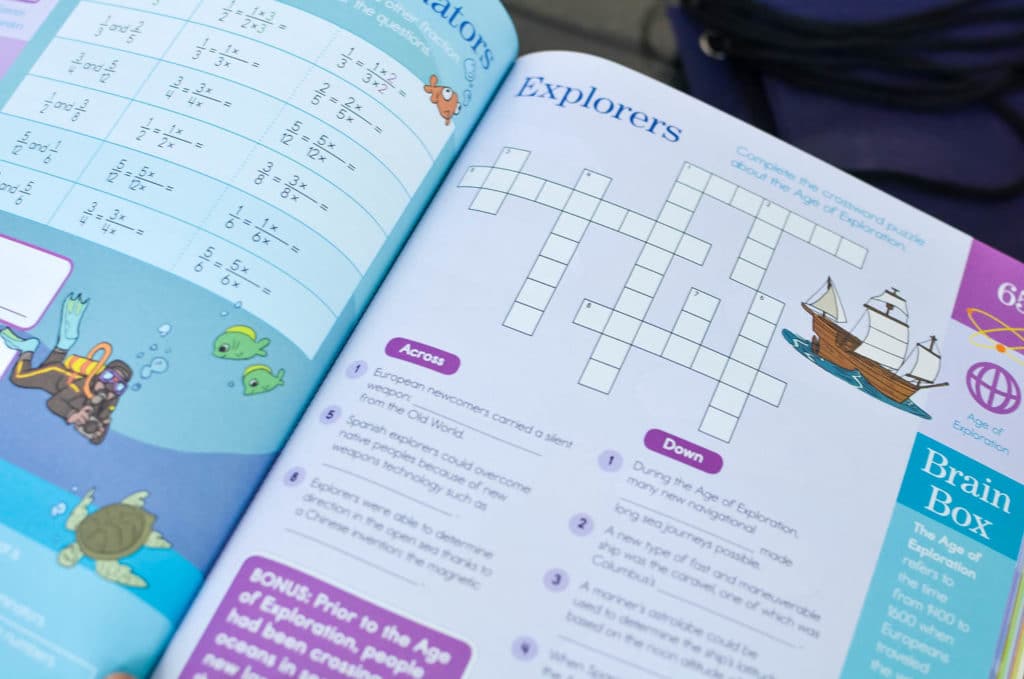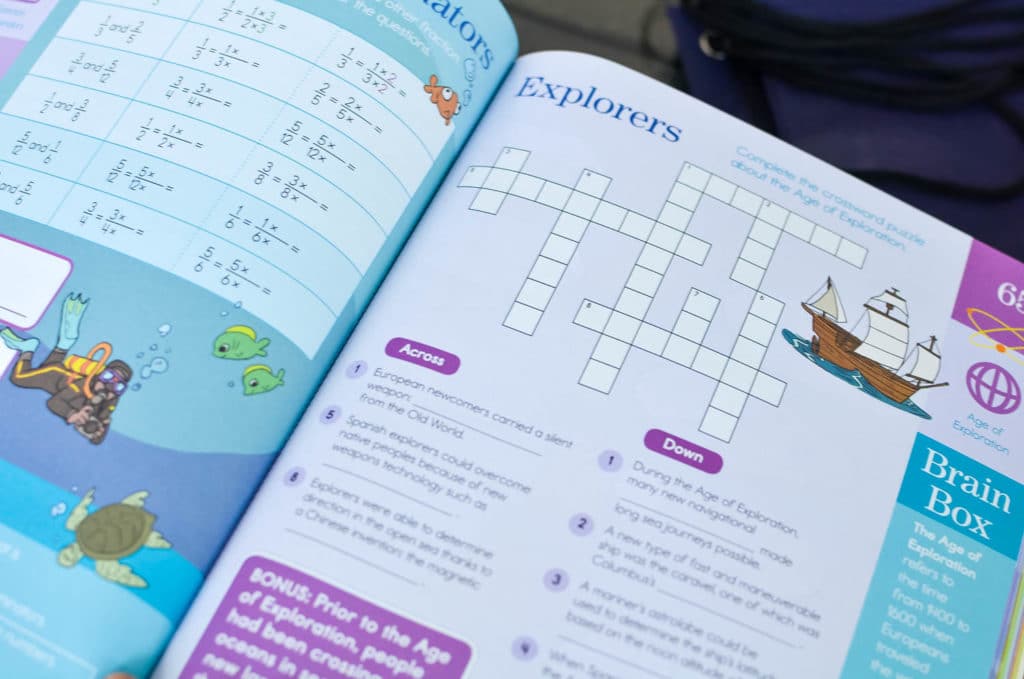 I gave my daughter a set of Summer Brain Quest books to look at and she was enamored from the get-go. She went through each book for several hours just because she thought they were fun.
Obviously, she is well above each of these grade levels, but the books are interesting to other ages because they're presented in such a unique way. The original artwork is by video game artist Edison Yan, making every book feel fresh and fun. These are the most visually appealing books in the market.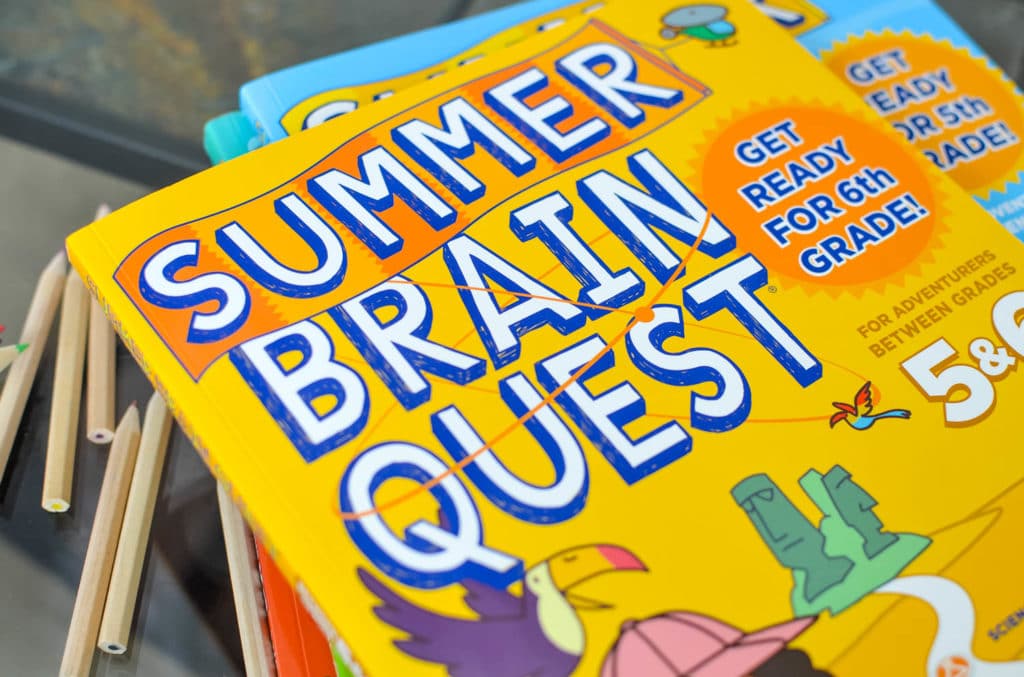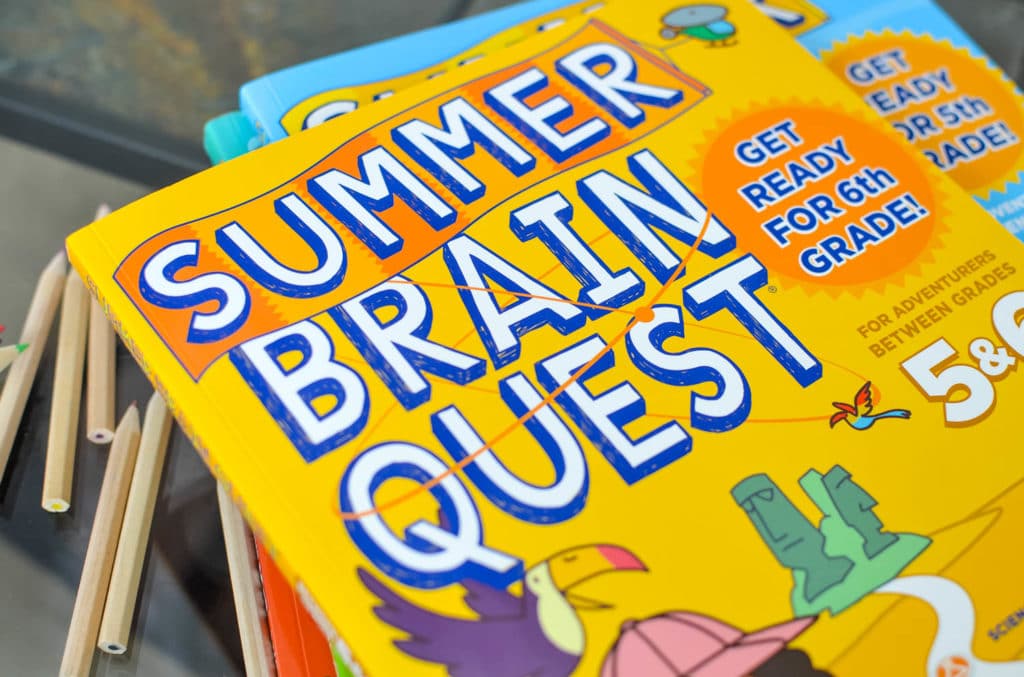 Each Summer Brain Quest workbook has been created in consultation with an award-winning teacher specializing in that grade to ensure that all exercises are aligned to Common Core State Standards, Next Generation State Standards, and state social studies standards.
How to Make Your Own Crystals for Kids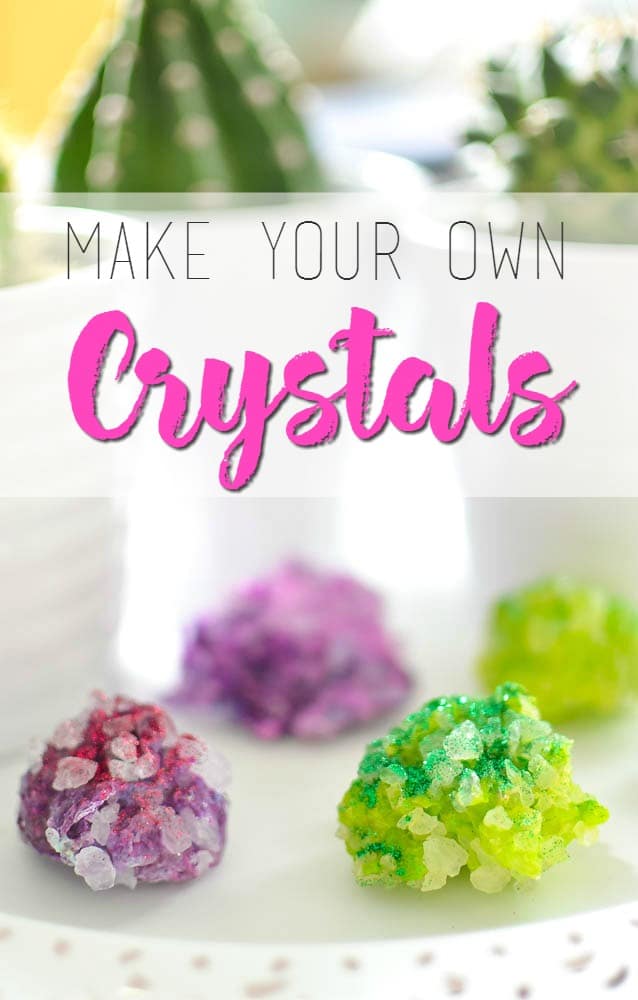 Ingredients:
Rock Salt(AKA Ice Cream Salt)
White Glue
Food Coloring
Glitter (optional)
Directions:
I didn't put exact measurements because this craft project isn't an exact science. The 4oz bottle of glue makes approximately 8 half-dollar sized crystals.
 Separate rock salt into small bowls - one bowl for each color (start with 1 cup)
add 2-4 drops food coloring, or amount until the desired color is achieved.
Slowly pour glue into each bowl, mixing gently. Take salt/glue mixture into hands and form into a ball. Place on a plate lined with paper towels to dry. Repeat for each crystal.
Optional: Sprinkle glitter on each crystal.
Let crystals dry overnight. The longer you let dry the better!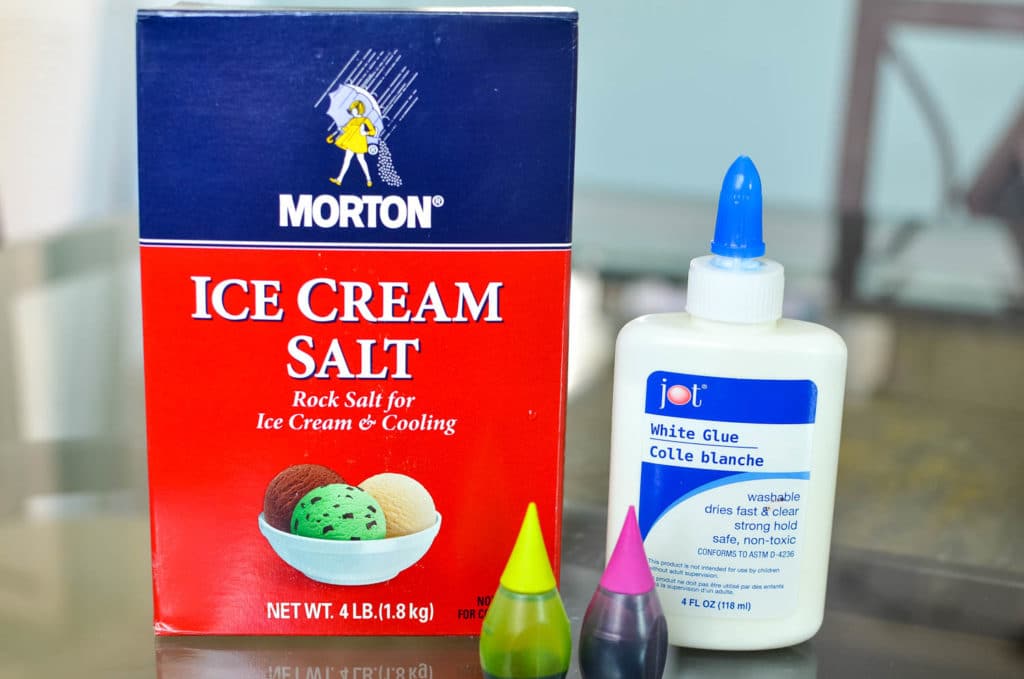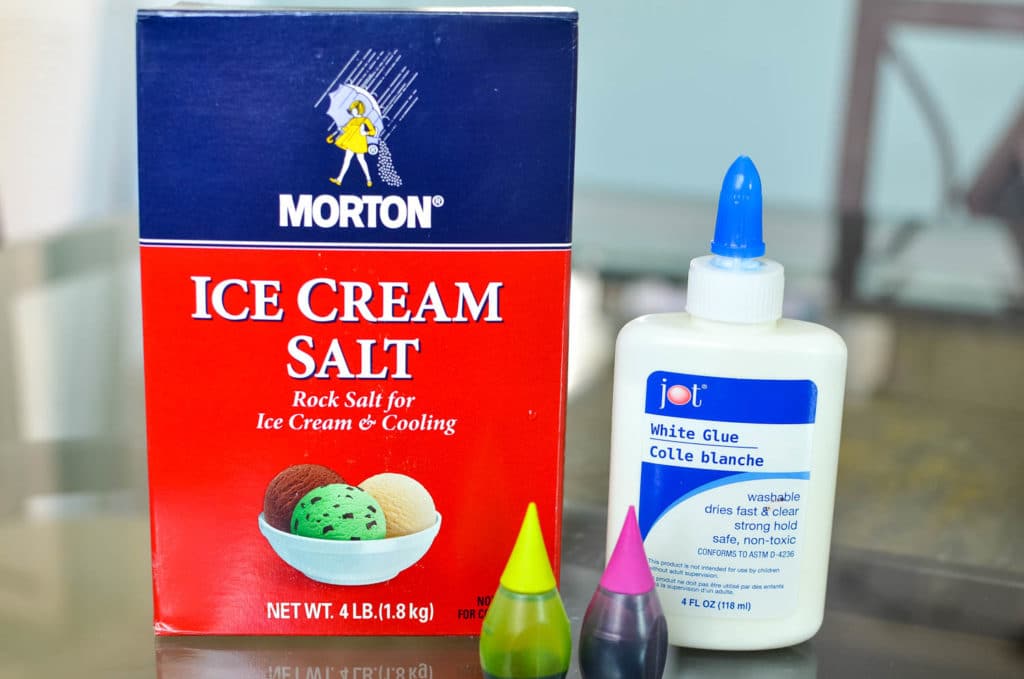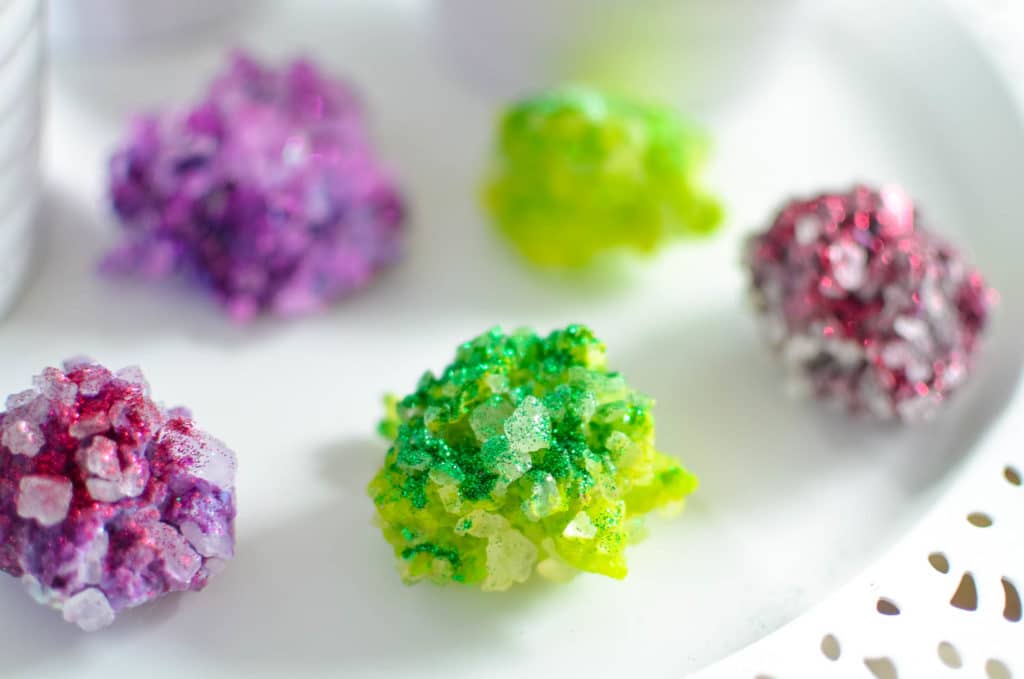 More Summer Craft Ideas