Did you know that you can make a Water Bottle Lava Lamp out of a plastic bottle? This Recycled Lava Lamp DIY is easy and fun for kids. This post is brought to you by Repreve. All opinions are my own.
Recycled Lava Lamp
..Last month I shared some info with you about REPREVE— a recycled fiber that helps turn plastic bottles you recycle into cool stuff you can wear and use every day. Many companies you know and love are already using this recycled fiber, including North Face, Polartec and Patagonia.
I also told you about my personal New Year's resolution to be more green. My family goes through at least 48 plastic water bottles in a week. I realize cutting back would be the greenest option, and I've tried filtered and reusable bottles in the past, but we simply drink more water when it's in a bottle, cold and ready to drink. So the plastic bottles will remain and I will continue to recycle. 
Beyond putting our plastics in our blue recycle bin every week, I'm making an effort to reuse some of those bottles to make a few crafts I have been eyeing on Pinterest ... like a DIY plastic Water Bottle Lava Lamp!
My daughter looks over my shoulder when I'm making my craft boards and a Recycled Lava Lamp tutorial really caught her eye.  The ingredients to put this water bottle craft together are probably already in your home.
DIY Water Bottle Lava Lamp
Recycled Lava Lamp Supplies:
1 empty plastic water bottle
Vegetable oil or other oil (ours was more yellow than I would've liked)
Original Alka-Seltzer tabs (generic OK)
Food coloring
Glitter (optional)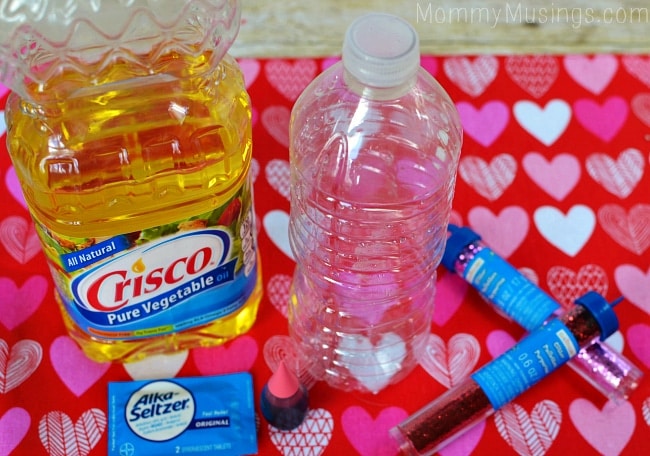 How to Make Water Bottle Lava Lamp
Fill empty water bottle ¾ full of vegetable oil.
Add water until it reaches within an inch of being full.
Add 10 drops food coloring
Add a dash of glitter (If desired)
When coloring has settled, put in ¼ tablet of Alka-Seltzer — sit back & watch the magic happen!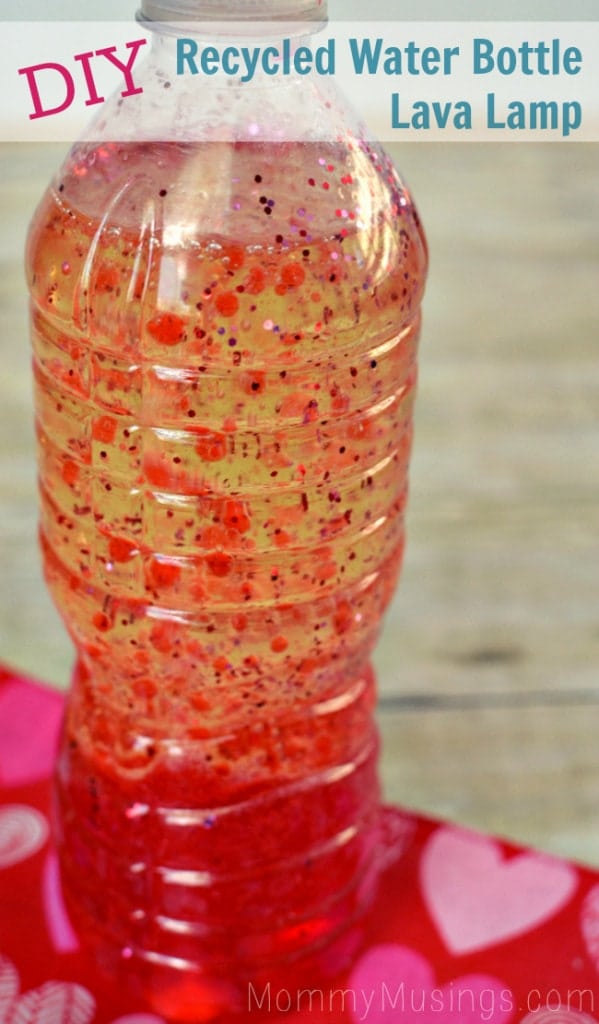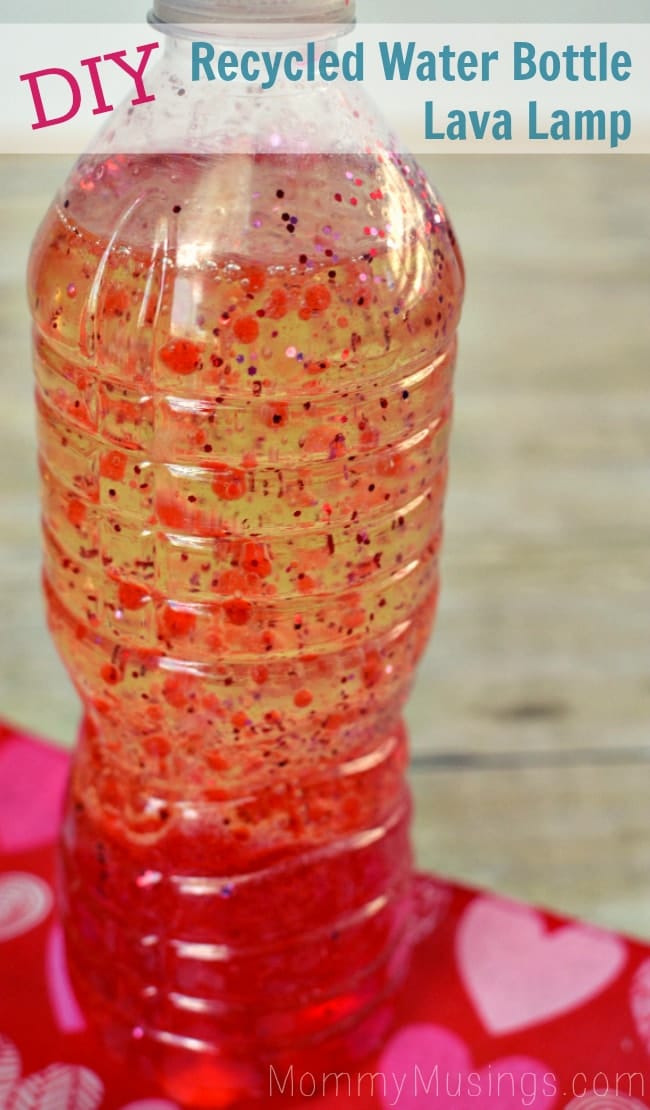 This craft totally looks better in person. After you add the Alka-Seltzer, bubbles of colored water move up and around the bottle like a lava lamp. The glitter adds a cool effect as well. After the bubbles settle, you can do it all over again— just keep adding pieces of Alka-Seltzer 🙂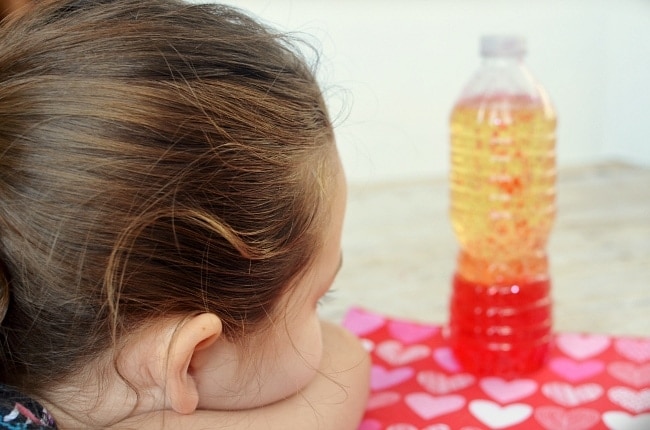 Other DIYS and Craft Ideas: