Our flight to New Orleans was truly uneventful, and that's just the way it should be! We flew Southwest because they have a great nonstop flight from TPA (Tampa) to MSY (New Orleans). I think the total travel time is under an hour and a half, which makes me question why it's been three years since our first to visit to NOLA for Mardi Gras.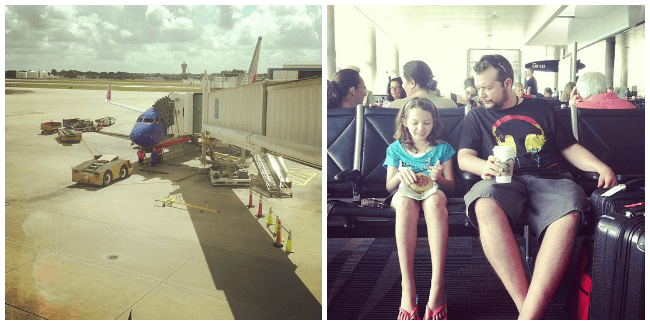 From the airport we caught a cab to the JW Marriott New Orleans. Cab rides to/from the airport and the French Quarter are set at $33 for up to two passengers and $14.00 per passenger for three or more. So, for our family of 3, the rate was $42 pre-tip each way.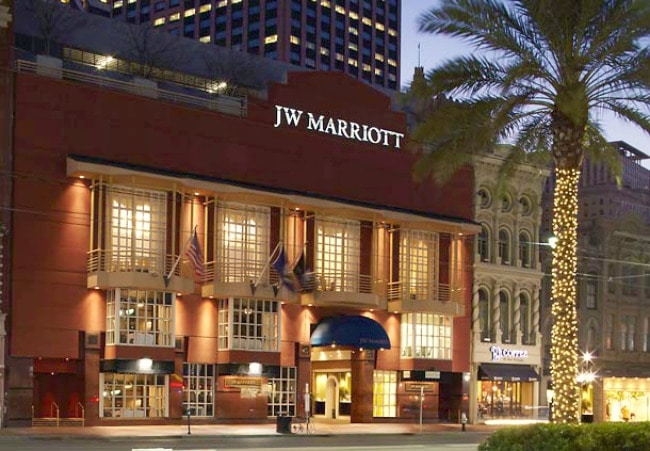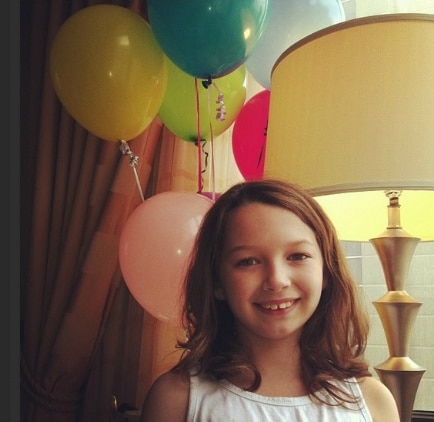 Everything at this point was going ridiculously smooth. Checking into the JW Marriott New Orleans was a breeze. I can honestly tell you that I don't think I've ever received such a warm welcome at check-in. The New Orleans Tourism Marketing Corporation took care of booking our accommodations and we were very surprised to receive two connecting rooms. At first I declined the extra hotel room (I know, what was I thinking!?), but then quickly came to my senses and accepted the arrangement.
As we entered our room(s), a king corner and a double, it was hard not to notice a little set up on a table in the corner with balloons and sweets. My daughter was celebrating her 9th birthday on this trip and the JW Marriott was kind enough to send her a birthday surprise. I was just ecstatic because my little girl was happy!
We unpacked a few items and decided it was about time for lunch -- which meant we could finally hit the streets and start exploring!
High on excitement from being in NOLA, we didn't check the weather before we left the hotel and ran into some rain. Certainly, it didn't stop us, and even in a downpour we made our way to Johnny's Po-Boys. Starving, we ordered two Po-Boys to split-- shrimp and catfish (about $11 each).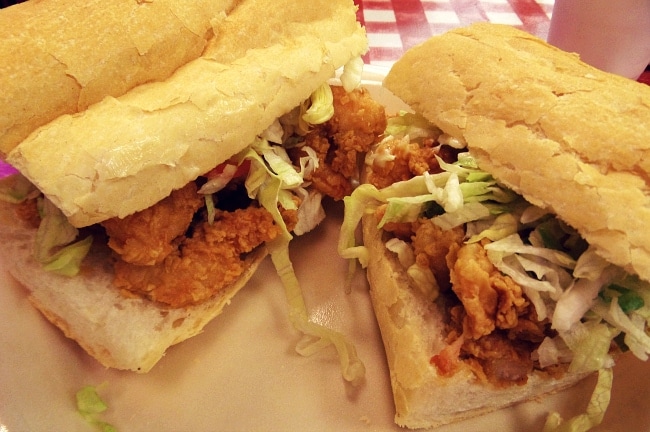 For our first meal in New Orleans, it was a winner. Each sandwich (is it even kosher to call it a sandwich?) was packed with either fried ship or catfish and "dressed" with lettuce, tomatoes, pickles & mayo. The fresh bread brought everything together perfectly, especially when I added a little Tabasco ;). Po-Boys are definitely a staple in New Orleans and Johnny's has some of the best!
After lunch the rain cleared up and we wandered through the streets in the French Quarter, stopping at a few of the stores. I could window shop in NOLA for days -- there are so many interesting vendors with beautiful art pieces and unique gifts, besides the typical souvenirs (however you'll find those, too!).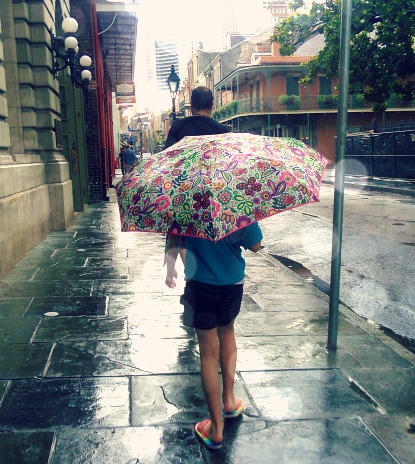 One of the great things about the JW Marriott New Orleans is its location on Canal Street. It's really convenient to everything in the French Quarter and since New Orleans is a great walking city, we never had to hail a cab and only used public transportation a few times during our stay. I'd say it's about a 15-20 minute - leisurely - walk from the hotel to Jackson Square.
After our little excursion through the streets of the French Quarter, we went back to the hotel for a shower and some rest before dinner. We hadn't planned a restaurant for this evening because we didn't know how we would feel after traveling and eating a late lunch. Needless to say, New Orleans has so much great food that we couldn't skip a meal and settled on Acme Oyster House, which was originally scheduled for the next evening for my daughter's birthday.
Acme Oyster House is located on Iberville Street, between Royal and Bourbon Street, in the French Quarter. It's practically right around the corner from the JW Marriott New Orleans. When you arrive, there may or may not be a line formed out the door - a hostess will only greet you when you're at the front or if a specific party size is needed to sit a table. There was a small queue when we arrived, but it didn't take long to be seated. The place was buzzing, and we soon found out why--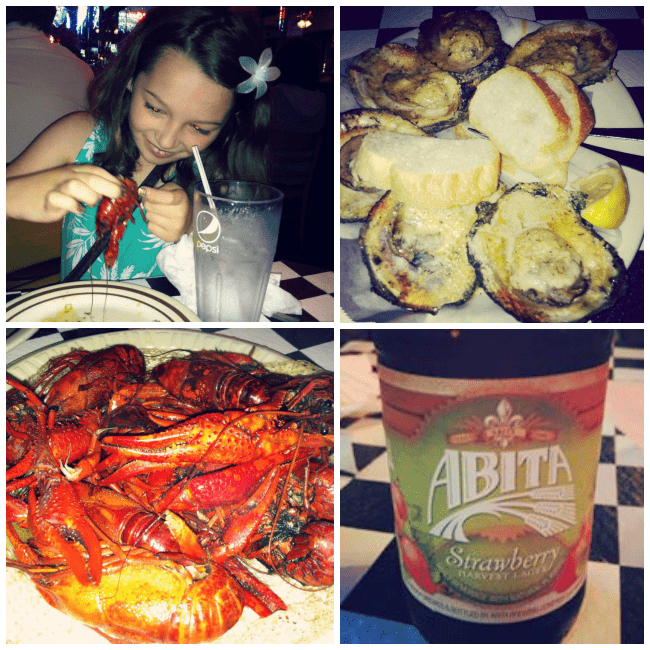 We knew we wanted to try their oysters because A. It's the Acme OYSTER House, and B. Everyone, and I mean everyone, told us how good they were. We started with a dozen of their famous chargrilled oysters, which are grilled over an open flame with Parmesan cheese and garlic butter. I'm not kidding when I say this, I could have eaten dozens and dozens -- they were AMAZING!!
In addition to the oysters we ordered the fried seafood platter with an added soft-shell crab, and a pound of crawfish (which thankfully were in season). One of the must-dos on this trip for my daughter was eating crawfish for the first time. My husband and I weren't sure if she would like them or not, but she ended up taking on almost the full pound for herself! I ❤  that she's an adventurous eater.
Dinner at the Acme Oyster House was absolutely fantastic. My husband and I washed down our meals with a few Abita beers (Abita Strawberry Harvest is my new fave!), and then we settled the tab and walked back to the hotel for a good night's sleep. The next morning was my daughter's 9th birthday and I gave her carte blanche on the agenda for the day 🙂
See: New Orleans Day 2, New Orleans Day 3, New Orleans Day 4 and New Orleans Day 5.