Continued from Disney Florida Mom Blogger Mixer.
After our tour of Bay Lake Towers we made our way to the Treehouse Villas at Disney's Saratoga Springs Resort. Saratoga Springs and the Treehouse Villas are Disney Vacation Club Resorts.
Like Bay Lake Towers and the other DVC resorts, the Treehouse Villas can be booked by non DVC members.
There are only 60 villas in the Treehouse section so these are ones you want to book early.
The Treehouse Villas can accommodate up to 9 people, and in my opinion are one of the best values if you want everyone staying together in 1 suite. The villas start at $545 a night during value season, that's about $60 a person per night if you are splitting the cost between families.
The Treehouse Villas are considered Deluxe accommodations.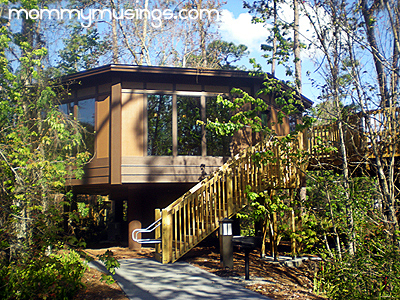 I visited the Treehouse Villas earlier in the year before they were furnished. It was neat to come back and see them fully furnished. The Treehouses really came to life with the decor, which has an outdoors-y, log cabin feel. Very warm and cozy.
There are 3 bedrooms and 2 bathrooms in the suite with a full kitchen.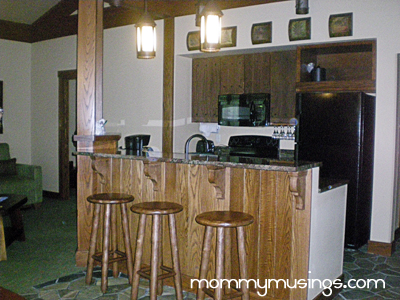 2 queen bedrooms, and a bunkbed room. The couch in the living room also pulls out to a queen sleeper sofa.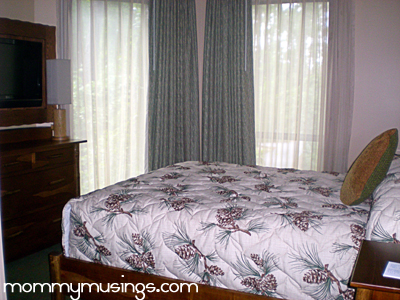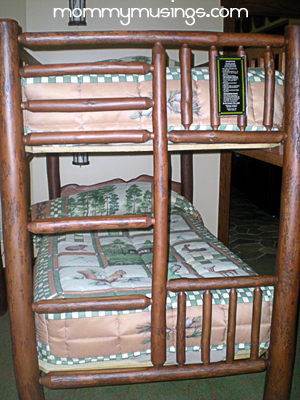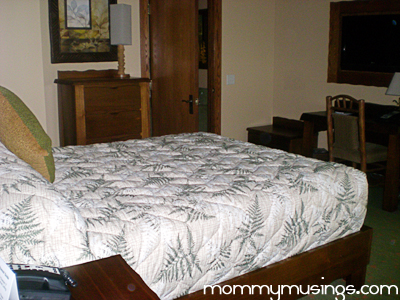 Here is the floorplan to the Treehouse Villas-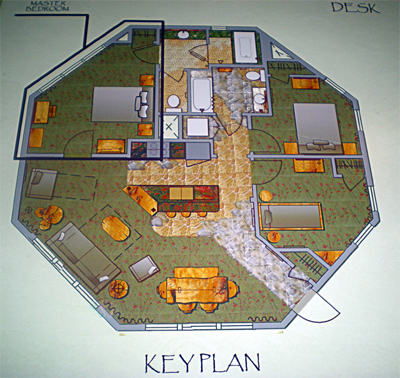 Overall I was really impressed with the Treehouse Villas and this would be a great place to stay with extended family. The Villas have their own pool and bus service as well.
Next stop All Star Music Family Suites.