New to this post? Check out Disney Resort Showcase Day 1, Day 2 part 1, Day 2 part 2 and Day 3 first.
My final day consisted of a trip to the Disney World Florist, the Move It! Shake It! Celebrate It! Street Party, and the American Idol Experience Premiere.
If you are looking for a little more magic in your next Disney World vacation, the Disney World Florist can make it happen.
The Disney World Florist is not all about flowers either, they make the most adorable gift baskets and welcome gifts you have ever seen. Imagine your child's eyes when they walk into the room of their first Disney vacation to this-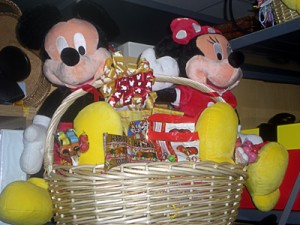 The Disney World Florist is not open to the public, so I got a super sneak peek to see what goes in the making of so many dreams.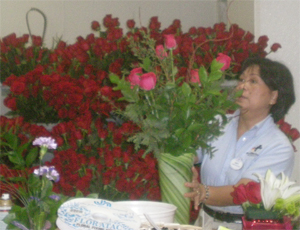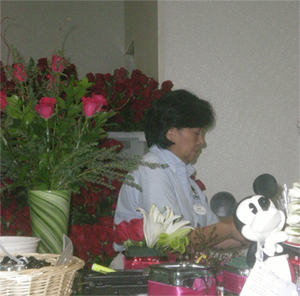 Each of the arrangements comes with something special- A little bit of pixie dust 🙂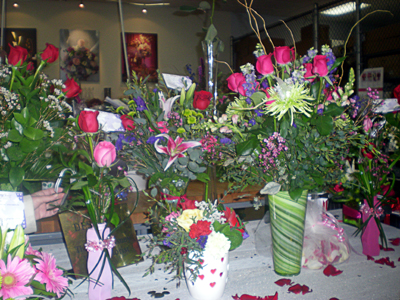 New for 2009 and "What will you Celebrate?", the Disney World Florist is now offering In-Room Celebrations.
Currently there are 3 celebrations to choose from: Mickey & Pals Big Birthday Wish, Mickey's Grand Welcome, From Mickey & Minnie with Love.
You can see some of my pictures of Mickey's Grand Welcome in Day 1 of the Resort Showcase.
I love how the Disney Florist has something for everyone, in every budget.
After my visit to the florist, I made my way over to the Magic Kingdom for the NEW, Move It! Shake It! Celebrate It! Street Party.
The Move It! Shake It! Celebrate It! Street Party gives everyone the chance to celebrate any of life's special moments. It is a fun-filled, high-energy parade down Main Street USA. All your favorite Disney characters are there, with a few surprises!
You can not help to not want to dance at this parade! It was fun and just long enough to get a snack and take a little rest during the afternoon. On this day, the street party started at 12:45pm.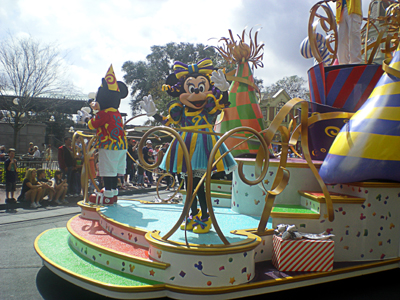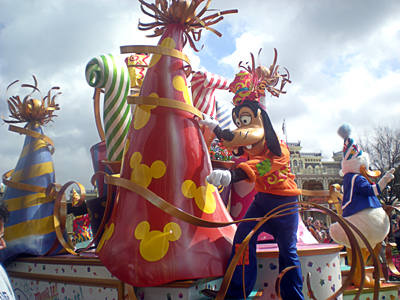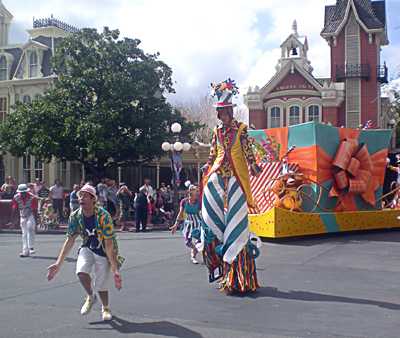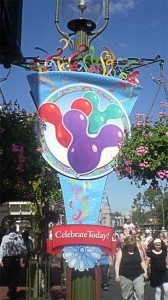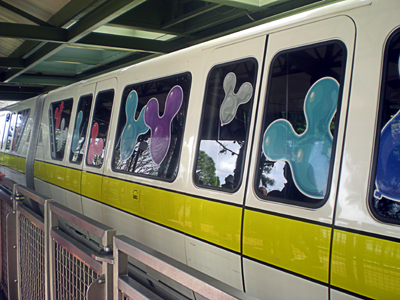 After the parade I made my way over to Kona Cafe (via monorail) and met up with Laura Spencer and some of the Disney World Moms Panel. I was so hungry I didn't any pictures of lunch, or with Laura and the Disney Moms 🙁 Next time!
I think I was just too excited about the American Idol Experience Premiere that was only a few hours away!
You can read all about the new American Idol Experience, and my brush with the idols at the after party here-
American Idol Experience
I hope you enjoyed my experience at the 2009 Disney World Resort Showcase, and hopefully learned about some of the awesome resorts your family (of any size and budget) can stay at on your next Walt Disney World Vacation.
On Saturday, March 21st I will be blogging from the 2009 Flower and Garden Festival at Epcot! You can follow me on twitter @MommyMusings to get live updates.