Every January I make a list of destinations I hope to visit over the next twelve months. For 2012, my list had 12 travels -- some were realistic (Key West), while some were far-fetched (Iceland). And while I only crossed off three last year, I can honestly say it was my most fulfilling year of travel yet.
My daughter and I kicked off 2012 with a Mediterranean cruise on the Carnival Breeze from Barcelona, Spain. This was our first trip to Europe (for us both), and it was a whirlwind-- in two weeks we visited nine cities in four countries! AND IT WAS FABULOUS!! I love cruising, and I now love Europe. It's seriously the perfect family vacation. My favorite travels of the year were the ports on the cruise, which included: Barcelona, Spain; Marseille, France; Florence, Salerno, Rome, and Venice, Italy; Dubrovnik, Croatia; and Taormina, Sicily.
Here's a look back at each destination with a little tip from me:
Barcelona, Spain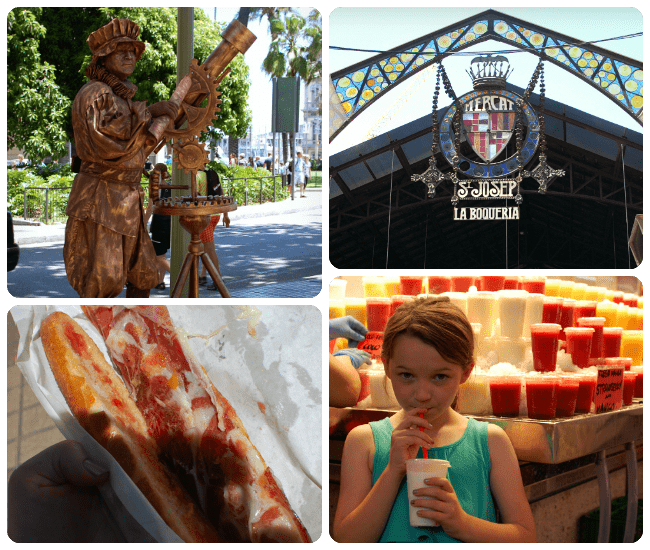 TIP: Oh Barcelona, how I love thee! Before visiting Barcelona, I was worried about traveling there alone with my daughter. All of the articles online warn of pickpockets and gypsies. And while I'm sure they're prevalent, they didn't bother us one bit and I felt completely safe walking up and down La Rambla. As fans of Bizarre Foods with Andrew Zimmern, our first stop was to La Boqueria to sample some local delicacies, including Jamon Iberico -- the most amazing Spanish ham. Barcelona feels very much like NYC to me because the city is so alive. I'm dying to get back to see La Sagrada Familia.
Marseille, France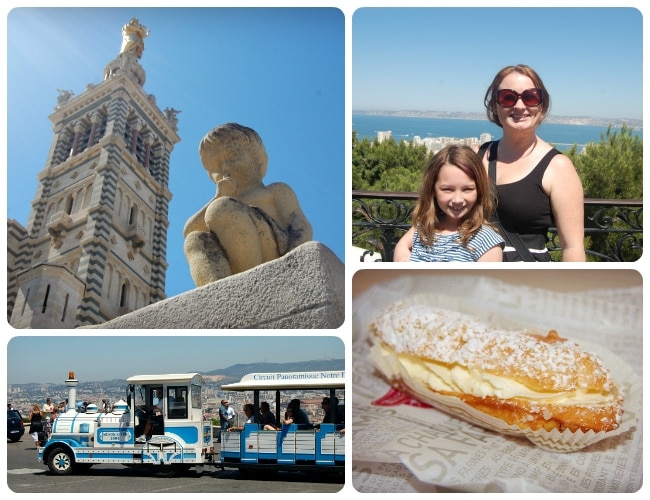 TIP: The Petit Train is a super value if you have a free afternoon in Marseille. For only a couple of Euros, this small tourist train will you take on a guided tour of the city while making its way up to Notre Dame a la Garde, a spectacular Neo-Byzantine church located at the highest natural point in Marseille. This year, Marseille has been given the great honor of being the European Capital of Culture (2013).
Florence, Italy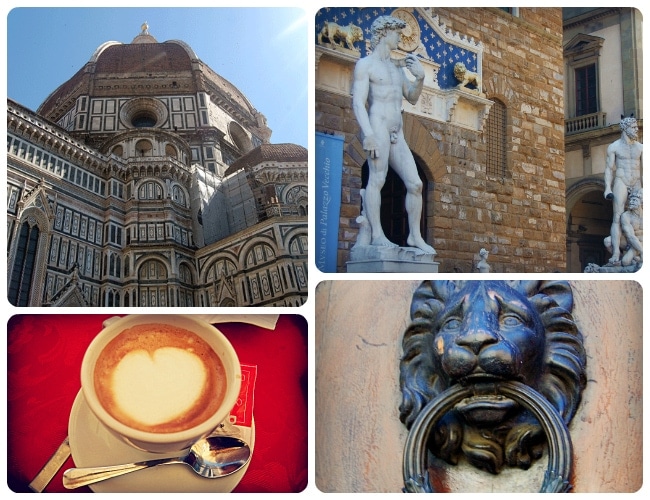 TIP: If you have any desire at all to see the statue of David at the Accademia Gallery in Florence, purchase your tickets in advance online. If you don't, prepare to spend hours waiting in line, without protection from the sun, or admit defeat and settle for the statue of "fake David" (seen above) in front of the Palazzo Vecchio. Florence is also the place for gelato; out of all the the places we sampled Festival del Gelato had the best. Try the Rose flavor ... it's delicious!
Salerno/Pompeii, Italy
TIP: If arriving in Salerno by cruise ship, seeing the ruins of Pompeii on your own in totally doable by train. Here's how to do it cheaply: Salerno to Pompeii by Train.
Rome, Italy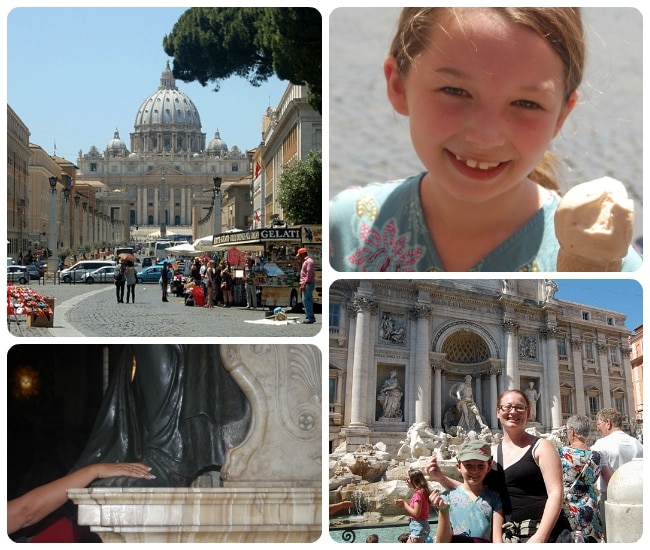 TIP: Catholic or not, the museums of the Vatican and the Sistene Chapel are a must see while visiting Rome. One particular museum of interest is the Gregorian Egyptian Museum, which showcases ancient artifacts, including mummies and sarcofagi. This is another time when you will want to purchase your tickets in advance online to avoid long lines. Don't forget to stop by the Trevi Fountain to throw in a coin (with your right hand over your left shoulder) -- tradition says this will ensure a return trip to Rome!
Venice, Italy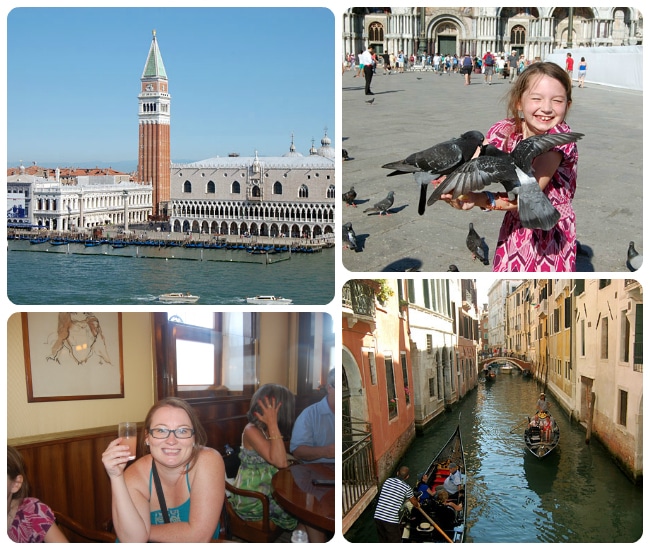 TIP: Venice is my new favorite place on Earth. I don't think I  could never get enough of it, no matter how many times I visit-- and I'm hoping it ends up being dozens of times throughout my life. The only downside to Venice it that it's expensive. Really expensive. So brings lots of Euros and plan on spending double that amount. Take a gondola ride -- we didn't and I regret it, but there's always next time 😉
Dubrovnik. Croatia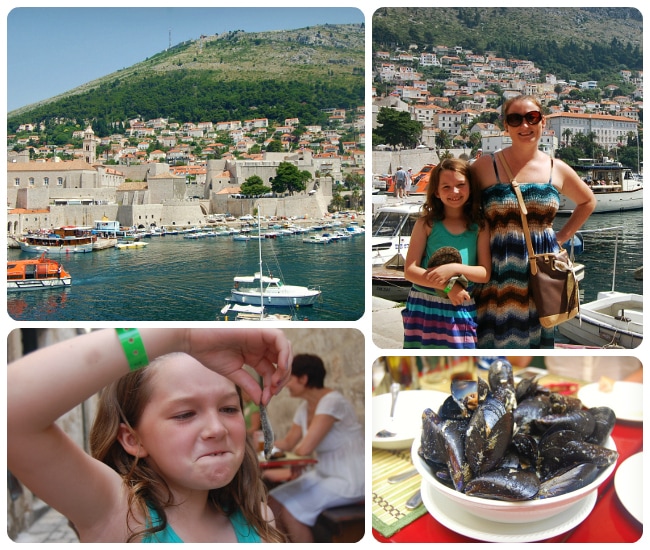 TIP: The beauty of Dubrovnik will take your breath away! If you get the opportunity, don't pass up this stop in Croatia. It's super cheap as the exchange is based on the Kuna, instead of the Euro. Spend a leisurely day walking the walls, stop in a cafe for a fresh seafood lunch and enjoy a cold Ozujsko Lemon (my new favorite beer!). I can't remember the name, but there's a chocolate shop in Old Town that has the BEST chocolate hazelnut candy that I've ever had. Dubrovnik is a treat for all of the senses.
Taormina, Sicily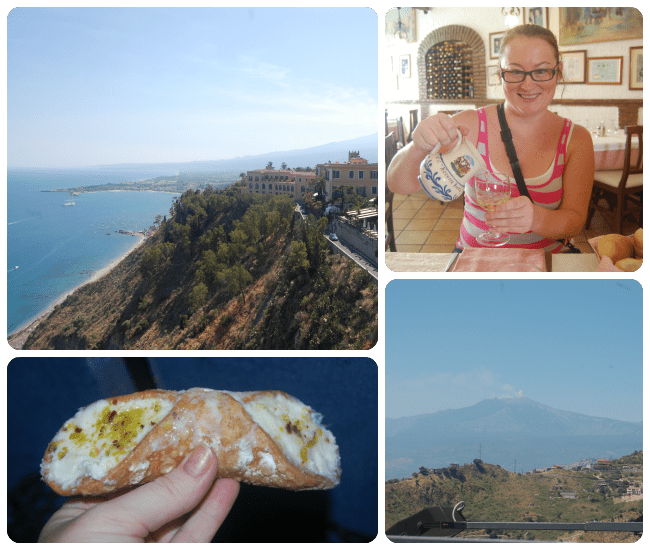 TIP: Taormina is a small town on the east coast of Sicily and the birthplace of the cannoli -- YUM! This is another leisurely stop to spend the day wandering the cobblestone streets, shopping and drinking local vino at small cafes. On clear days, Mt. Etna can be seen blowing smoke in the distance.
Where did 2012 take you?
Don't forget to check out my new list of 13 travels for 2013!
Special thanks to Carnival Cruise Lines for hosting me on the Carnival Breeze. All opinions are my own.