Have a unicorn lover in your life? This Unicorn Easter Basket DIY is super easy and inexpensive to make for the Easter holiday!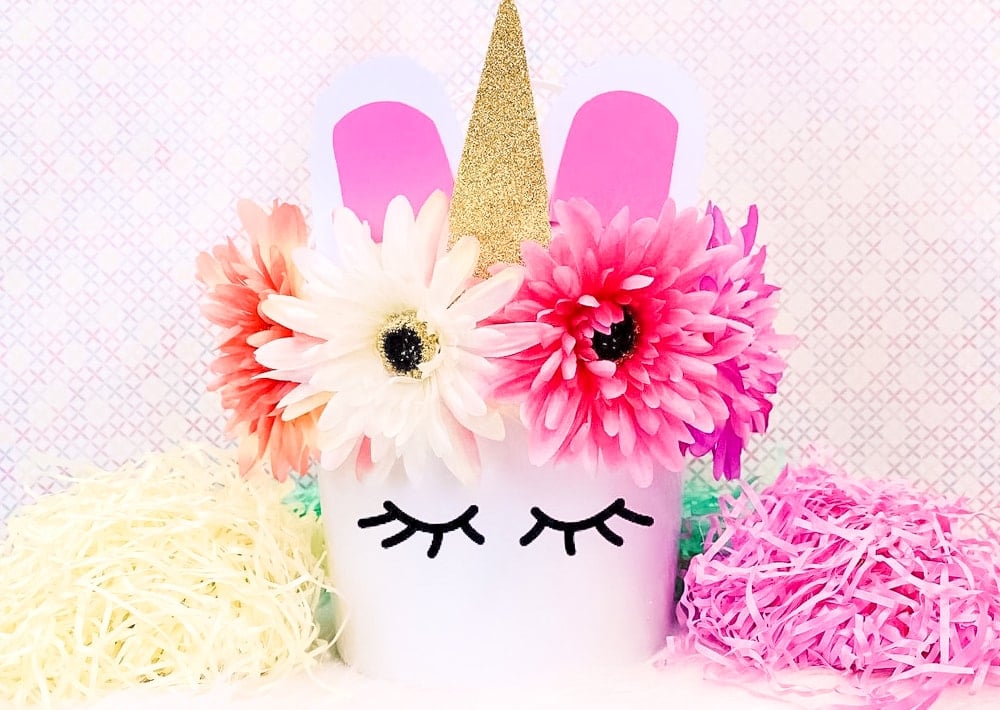 Last year I made a list of some of the best Unicorn Easter Basket Stuffers for unicorn lovers. I realized this year that the only thing missing was a Unicorn Easter Basket to hold all the goodies!
Sure, it's easy to buy a premade basket— but it's just as easy, and even easier on the wallet, to make a homemade Unicorn Easter Basket. In fact, all materials for this Unicorn Easter Basket DIY were purchased at Dollar Tree!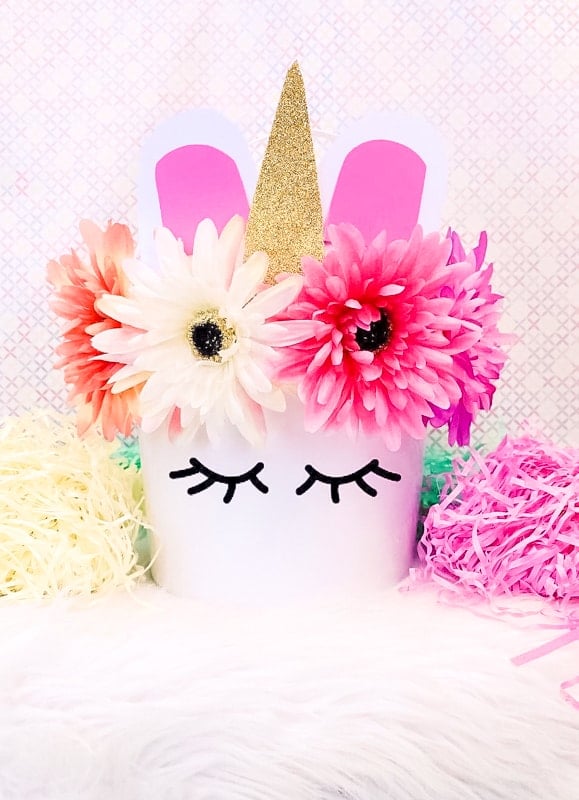 Unicorn Easter Basket DIY
Unicorn Easter Basket Materials:
White Easter Bucket (or color of choice)
Black Sharpie
Assorted Fake Flowers
Pink Foam Paper
White Foam Paper
Gold Sparkle Foam Paper
Super Glue or Hot Glue Gun
Scissors
Easter Grass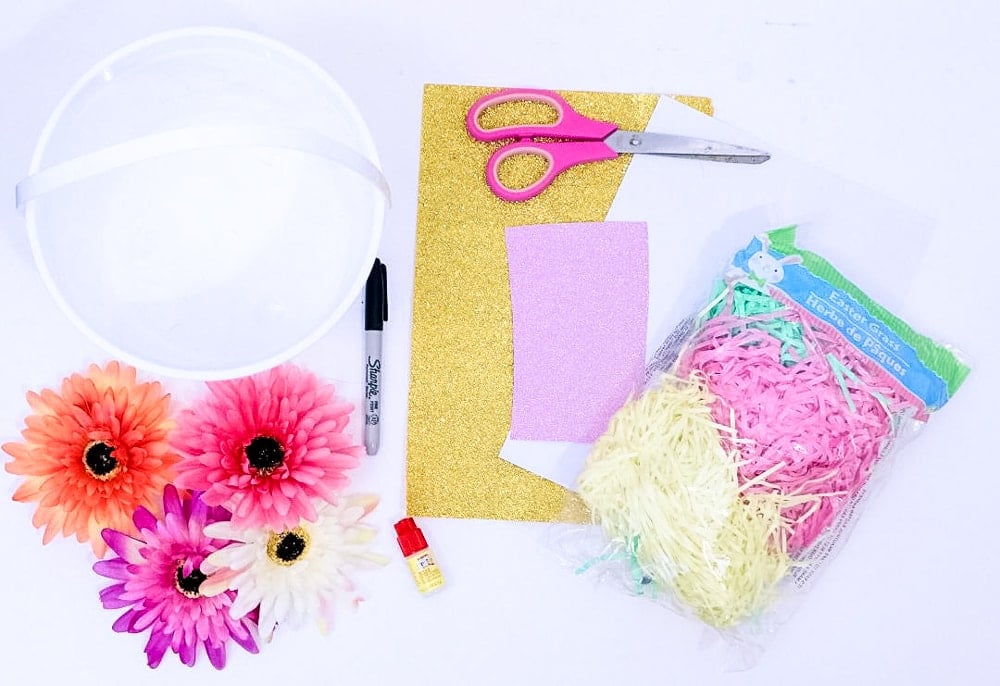 How to Make a Unicorn Easter Basket
1. Take your gold sparkle foam paper and cut out a unicorn horn. I suggest cutting the horn on the larger side. That way if you do need to resize, all you need to do is trim rather than cut a brand new horn.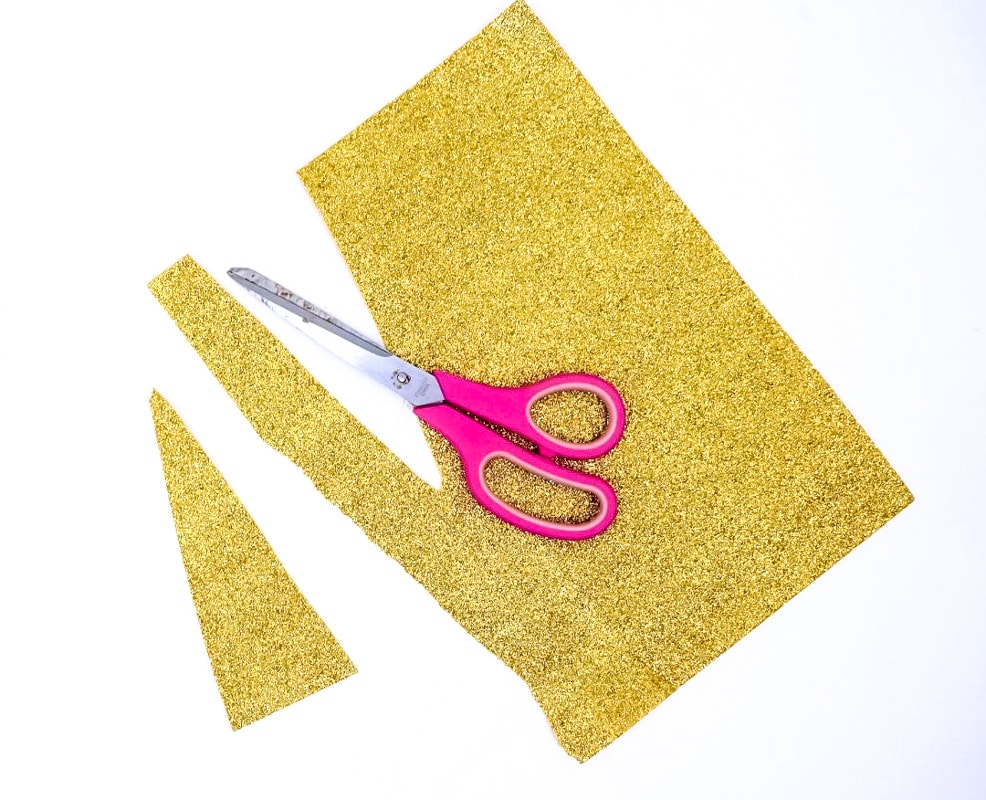 2. Time for those ears. Grab your white foam paper and cut two ears.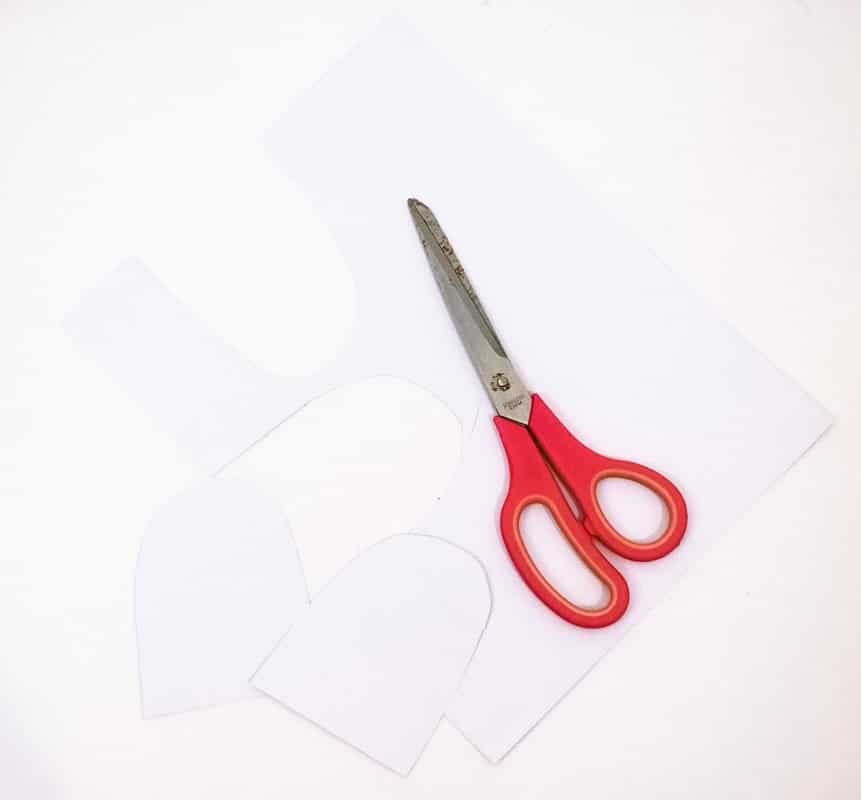 3. Then take your pink foam paper and cut the middle section of the ears.
4. Once you have white and pink ear sections, glue them together to make the perfect unicorn ear! (Note that a darker pink was used to create the inner ears, which is different than the materials photo).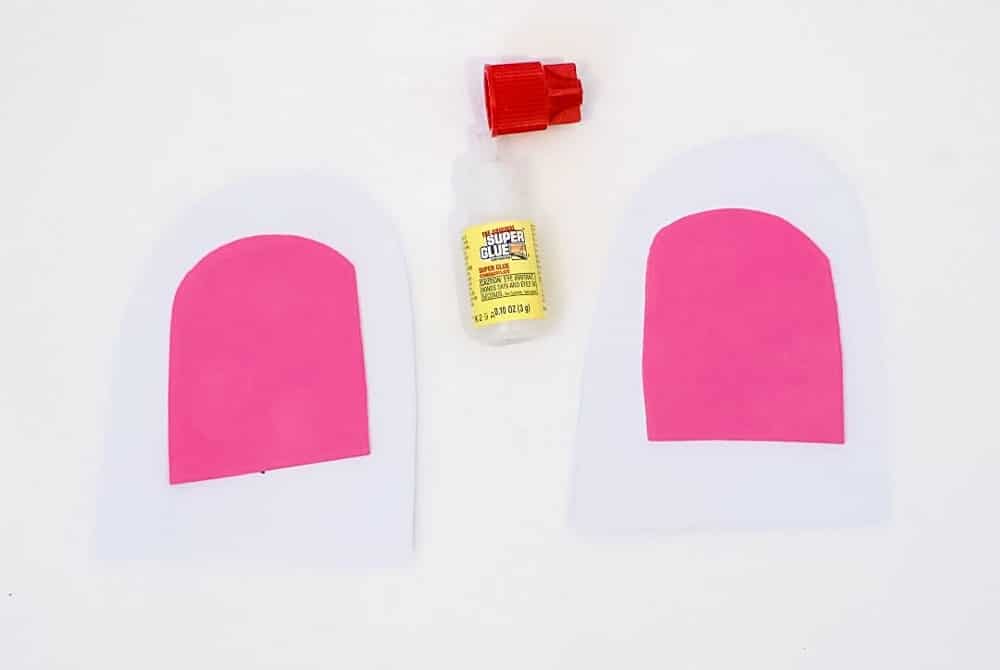 5. Grab your super glue and flowers. Glue the flowers on the rim of the basket.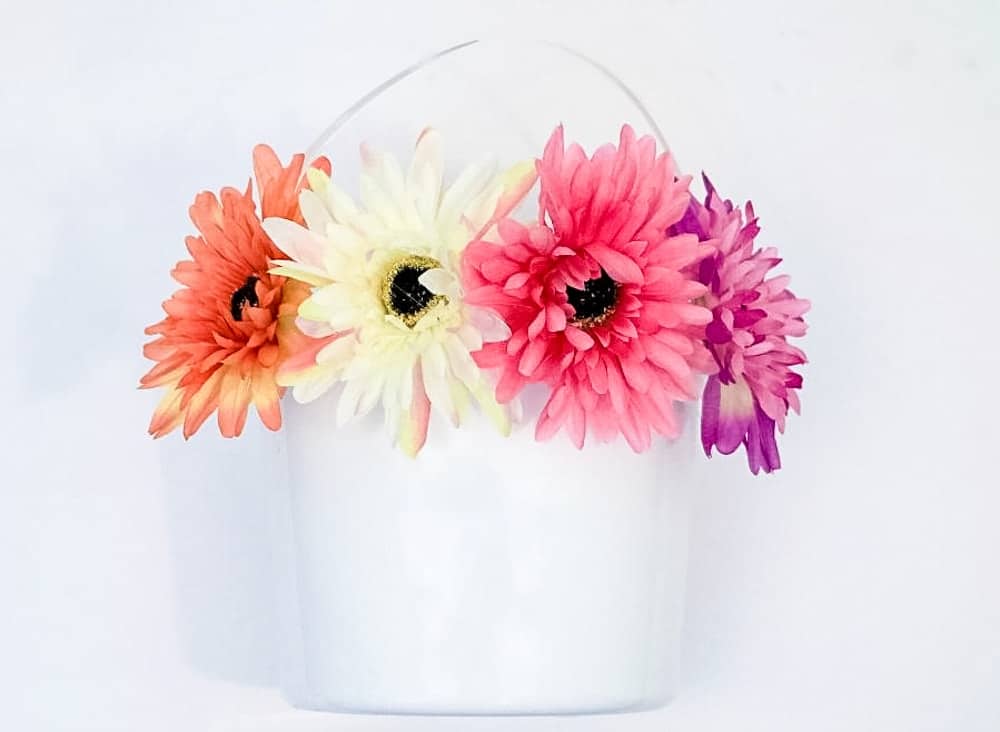 6. Next, glue your horn onto the basket —behind the flowers—followed by the ears.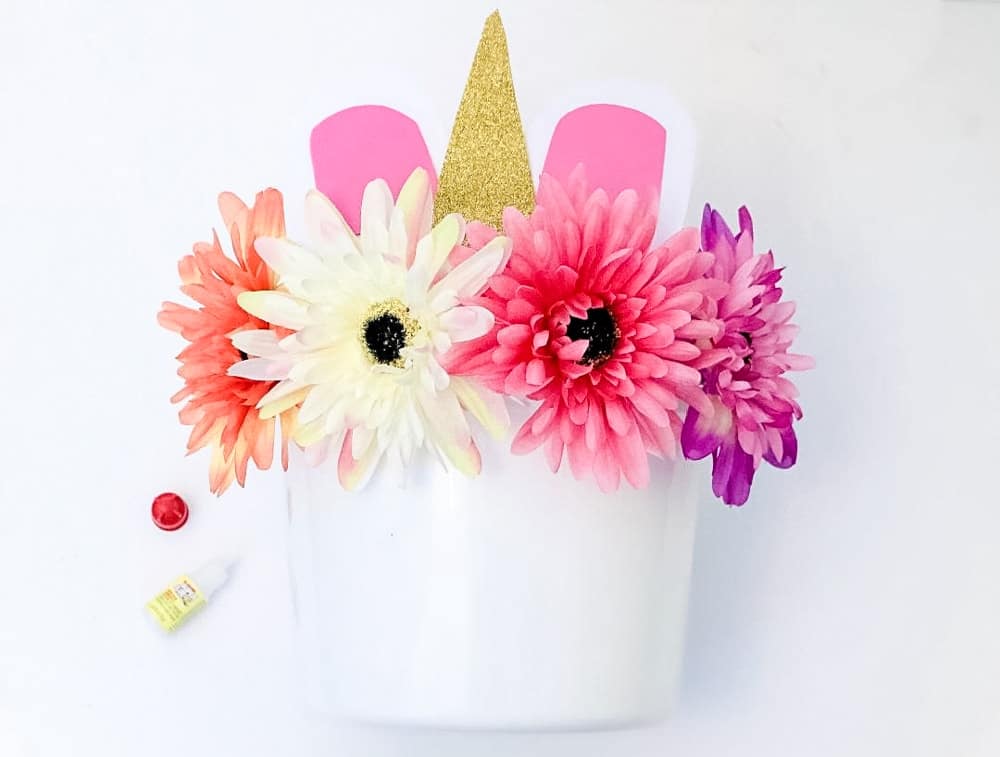 7. It's time to draw on those eyes! Take your sharpie and practice making eyelashes on a blank piece of paper. Once you have your technique mastered, draw on those eyelashes.
8. Fill your basket with the Easter grass and Easter goodies!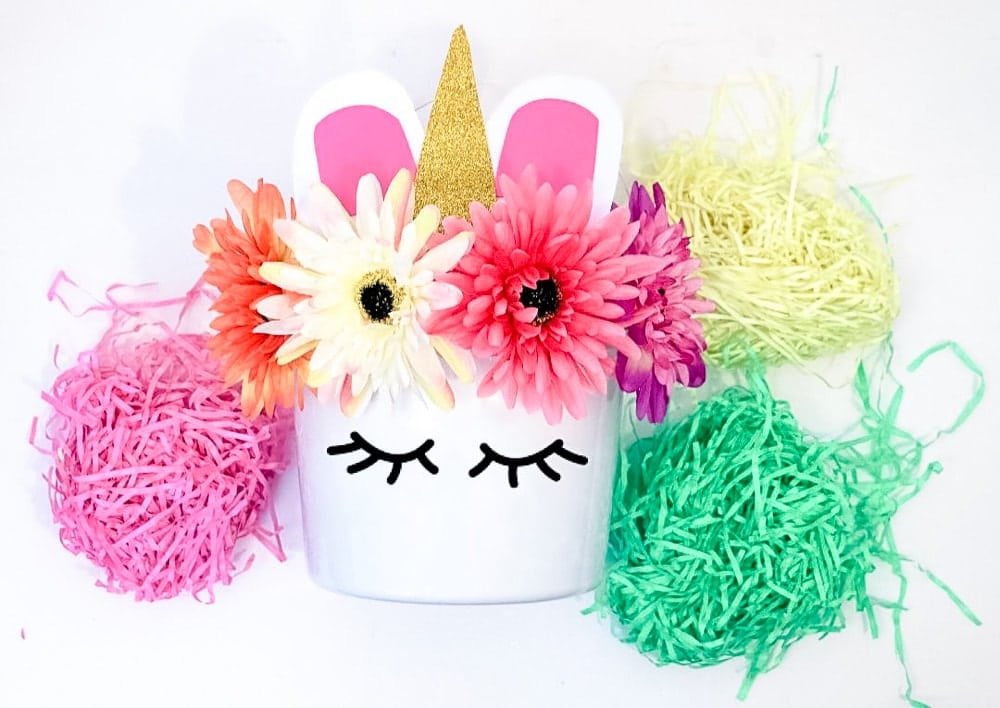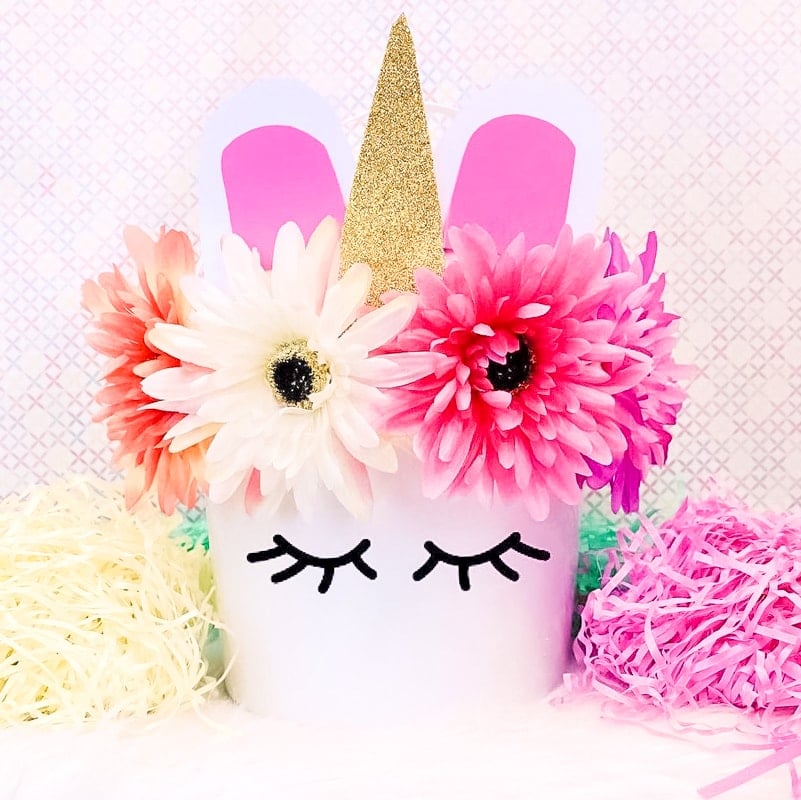 Pin this craft: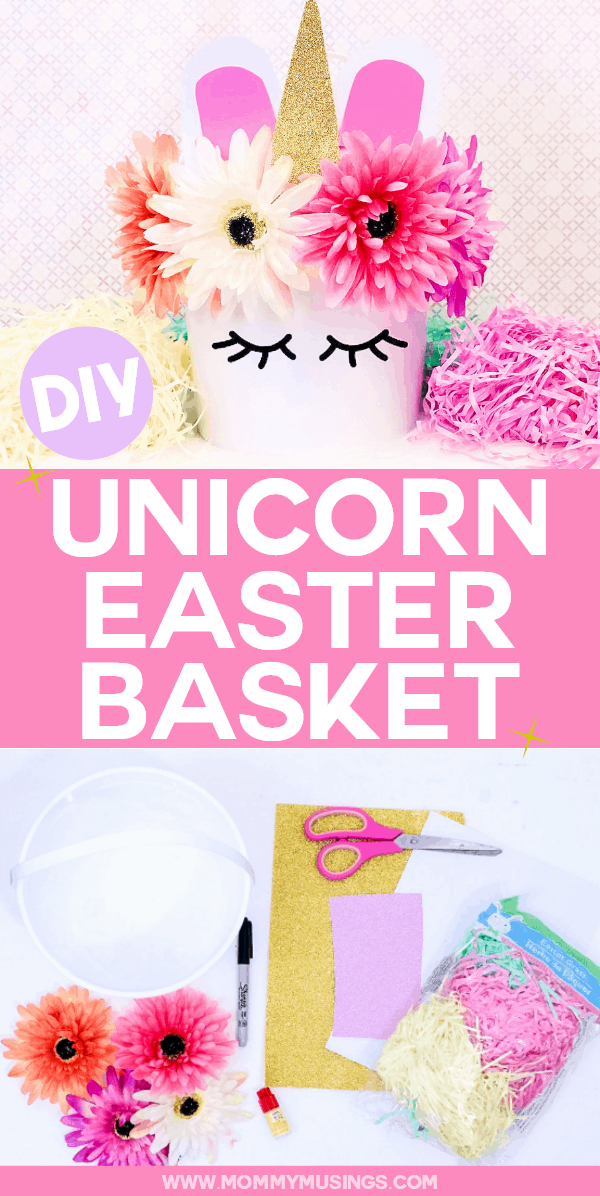 Easter Basket Stuffer Ideas:
Unicorn Crafts & Recipes You Might Like: