Love Unicorns? Then you must make this super easy and inexpensive DIY Unicorn Planter craft for succulents or cactus! The result is an absolutely magical home decor piece that you will be proud to display on a bookshelf, desk or cabinet.
The unicorn craft madness continues here on Mommy Musings! Today I have an easy project my daughter and I have been itching for a while to make: A Unicorn Planter for one of our many succulents!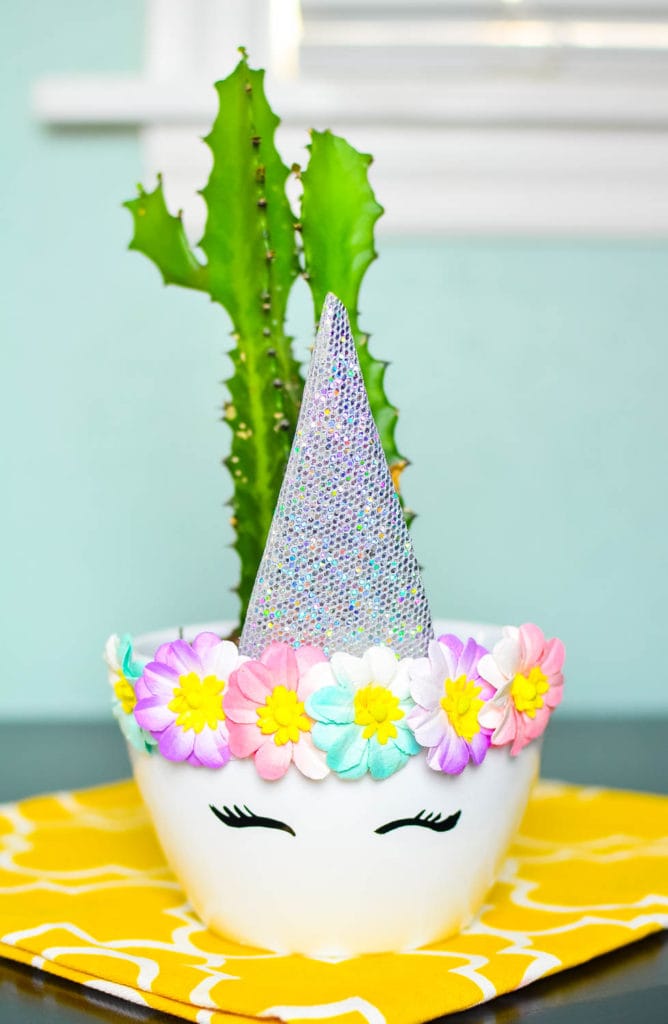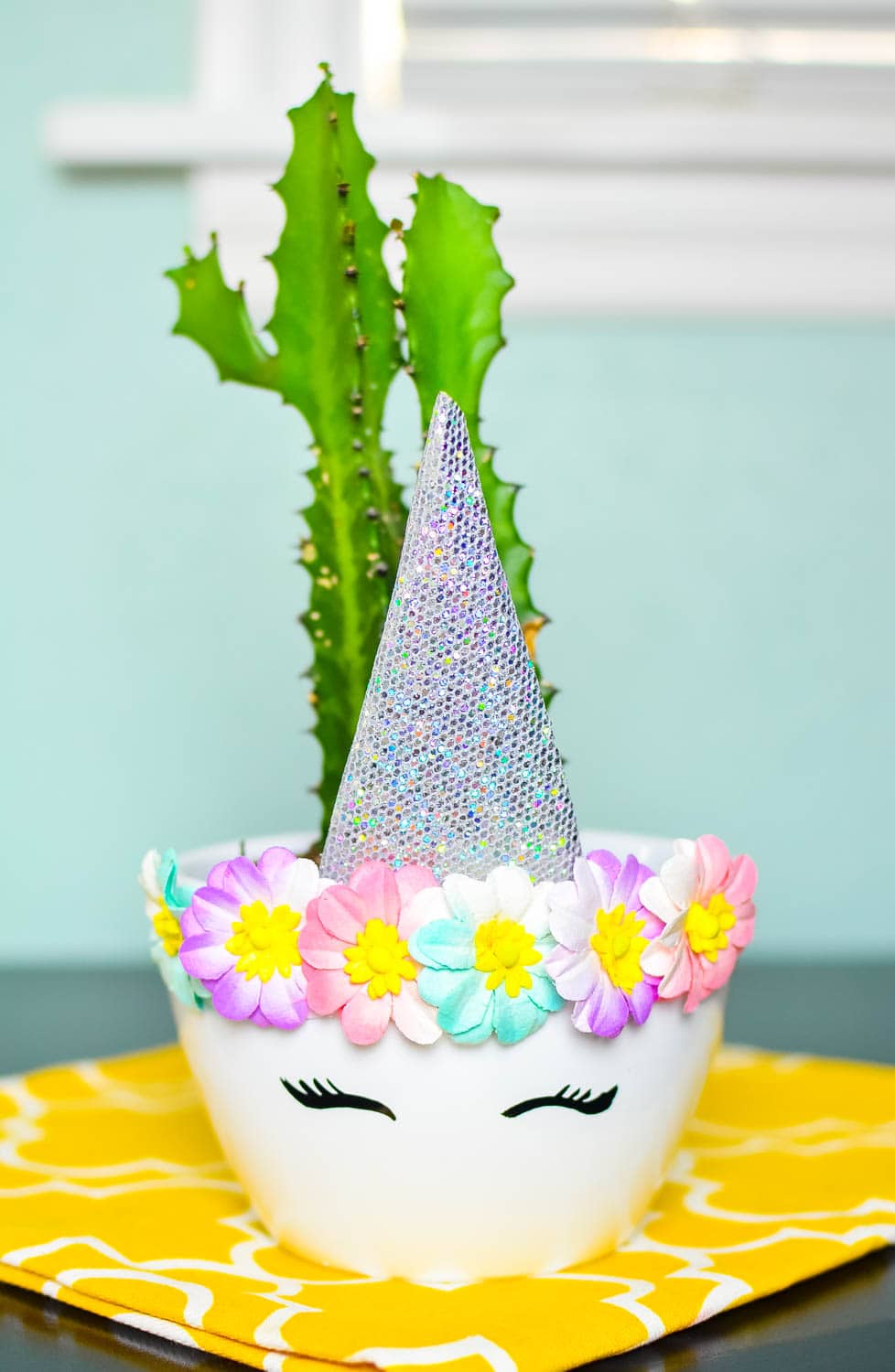 Cactus (or is it cacti!?) and succulents are the only plants we can keep alive in our home, which is why I'm always adding to our collection. I love adding fresh greenery to our living room and office as it makes it feel lighter and brighter. What else makes a room lighter and brighter? A whimsical unicorn planter, of course!
This DIY Unicorn Planter is so easy to make, it's almost ridiculous. The end product is so adorably cute that everyone you know will want one (these unicorn planters make excellent gifts, too—think friends birthdays, teachers, housewarming, hostess and thank you presents!). The entire craft should cost less than $10!
DIY Unicorn Planter
Materials:
Small white flowerpot
Decorative craft flowers
Glitter scrapbook paper (color of choice)
Black permanent marker
Glue gun
Cactus or succulent

How to Make DIY Unicorn Planter:
1. Using a hot glue gun, glue decorative flowers on to one side of the flowerpot (I used 6 small flowers).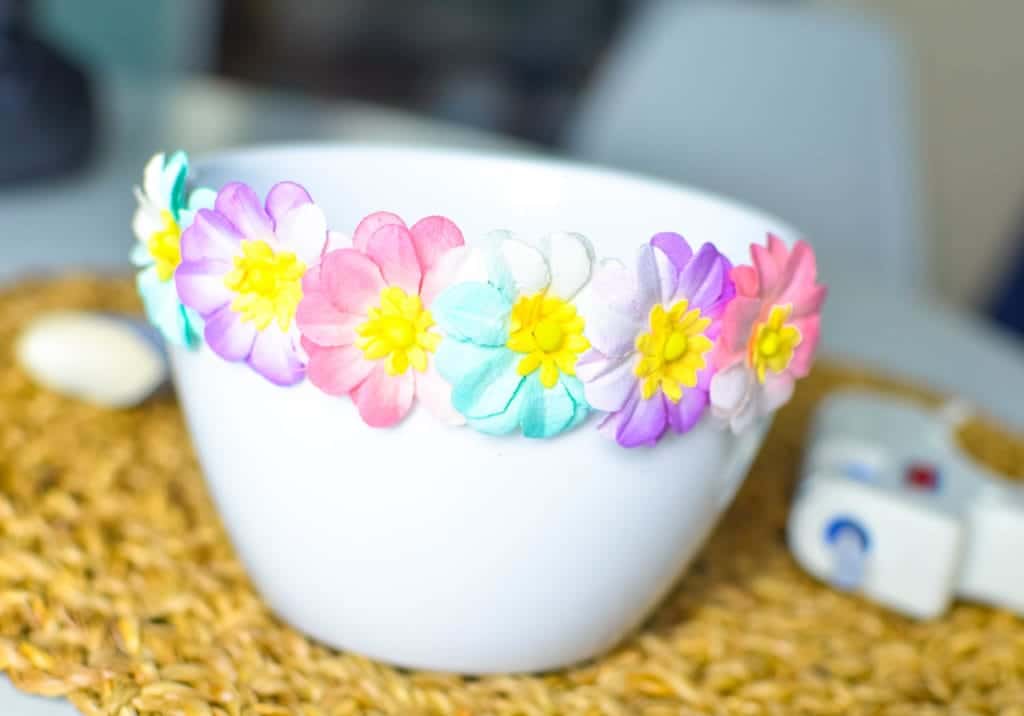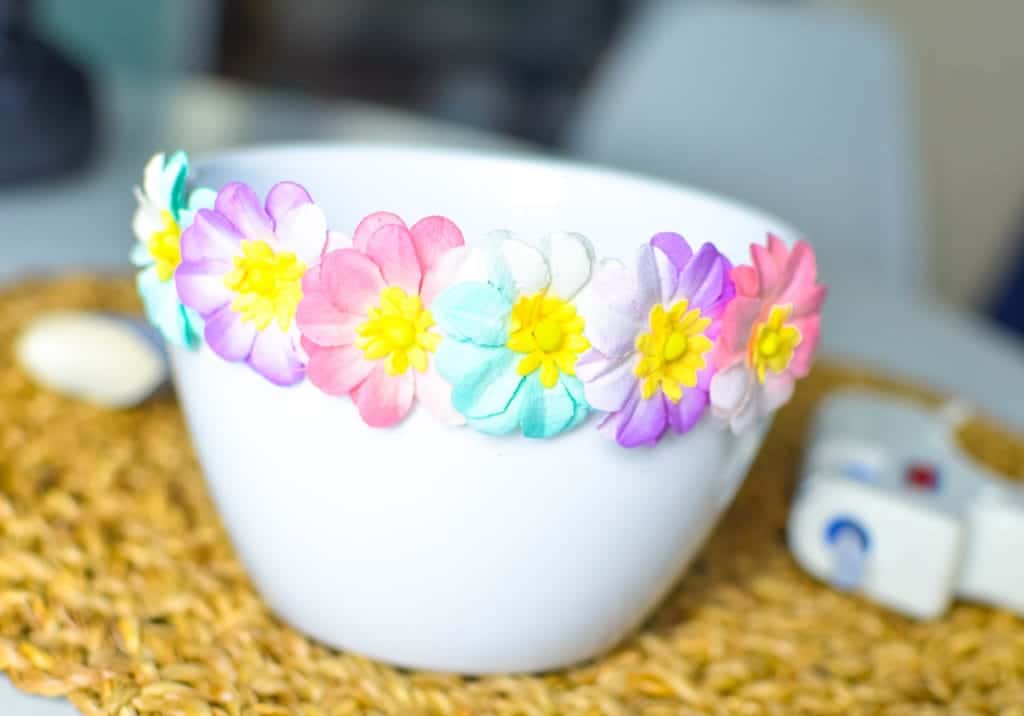 2. Make a small unicorn horn out of heavy glitter scrapbook paper. Glue to the inside of flowerpot in the center of flowers, so it looks like the unicorn is wearing a crown of flowers.
3. Using black permanent marker, draw two eyelids with lashes. My daughter helped me with this part and practiced a few times on paper to make sure she got the look she wanted.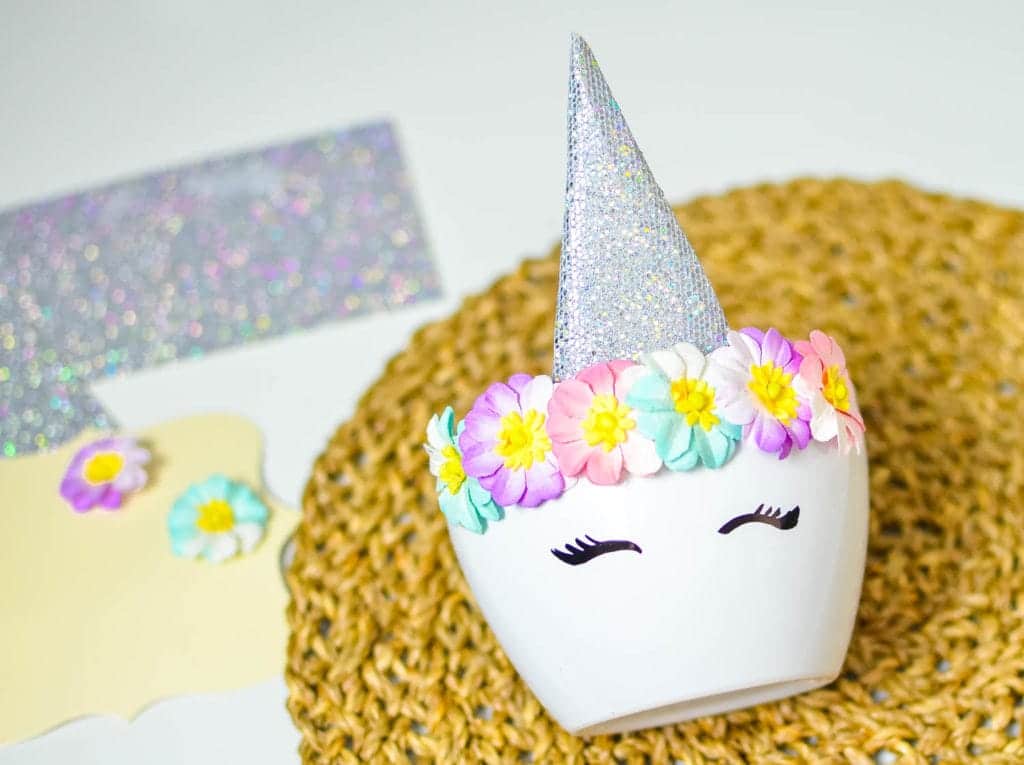 4. Add cactus, succulent or any other plant or flower to the finished unicorn planter.
Pin this recipe:

More Unicorn DIY, Recipes and Crafts:
Other Posts You Might Like: