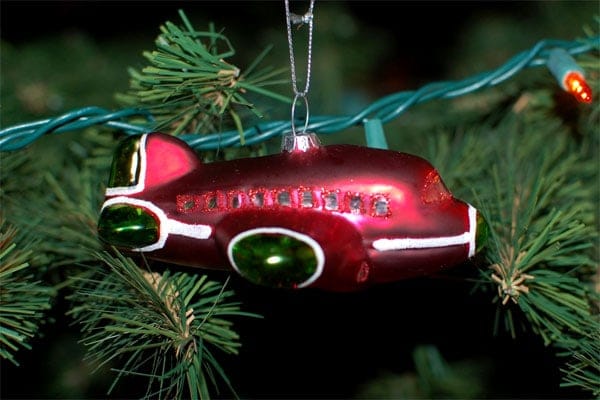 I'm not big on kitschy trinkets and souvenirs when traveling. Unless there is something specific my daughter wants (like a ukulele from Hawaii), I try to avoid knick-knack shops at all costs-- that is, unless I'm buying a Christmas ornament. Travel Christmas ornaments are my one splurge when we're visiting a new destination. I have this grand plan to one day have enough travel ornaments to fill the tree, without having to hang those boring plastic balls. I really make an effort to buy one every new place I go, but I'm not always successful.
This year I managed to wrangle up seven new ornaments from my travels. Here's a peek at what's new on our tree:
April 2011 - San Antonio, Texas
I picked up this Alamo ornament at --you guessed it-- The Alamo gift shop in San Antonio, Texas. When I saw it, I knew right away that I had to have it!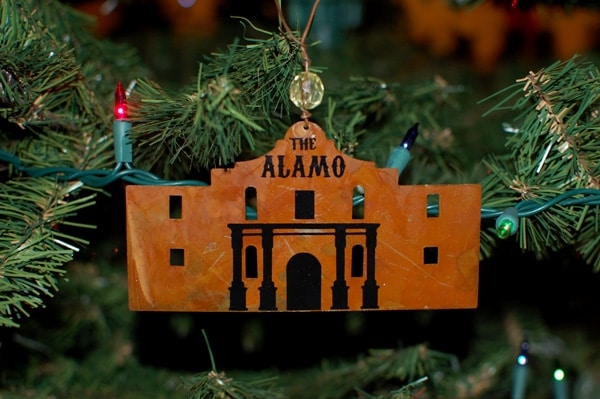 May 2011 - Cancun, Mexico
For the most part, I try to buy ornaments that are handmade or made locally. This Virgin Mary is hand painted from Cancun, Mexico and is simply stunning in person.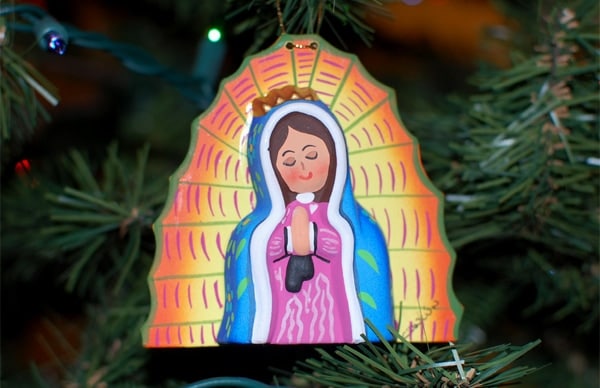 June 2011 - Maui, Hawaii
This year's holy grail ornament is this hand painted glass ball with sand from Kaanapali Beach, Maui. I searched high and low for an ornament my entire stay on Maui; it wasn't until my last day, while I was waiting for a ferry to Lanai, that I spotted this little gem at a craft fair under the Banyan Tree in Lahaina. This was the most expensive ornament that I purchased this year.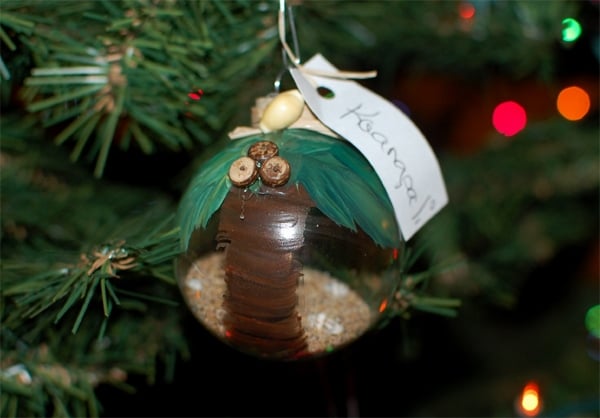 June 2011 - Branson, Missouri
What can I say? There must not be a market for Christmas ornaments in Branson, Missouri, because all I could find was a license plate  key chain at the airport--which I removed the ring and added a hook to. I'm glad this was only $1.25.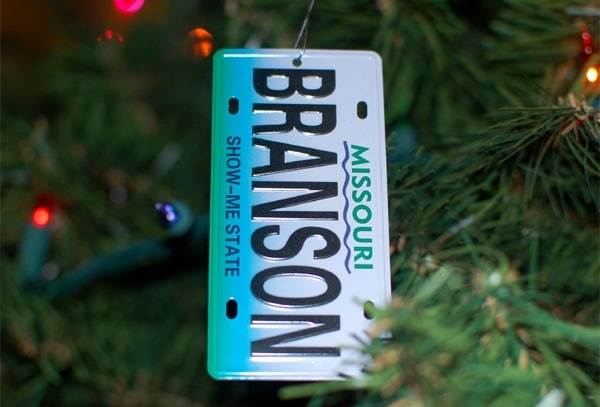 July 2011 - St Thomas, USVI
My family went on a Caribbean cruise this summer with stops in St. Thomas & St. Marteen. I almost came home empty handed because I couldn't find anything I wanted. My husband purchased this at the last minute so we could have something to hang on the tree.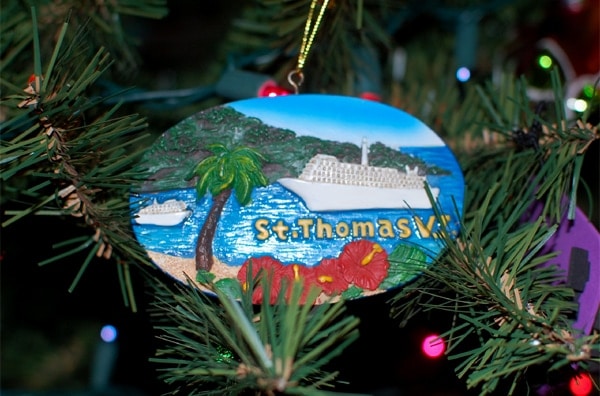 December 2011 - Belize City, Belize
I'm really proud of these two additions from my recent cruise aboard Carnival Liberty. This little cruise ship is from Belize City and is made from different shades of mahogany.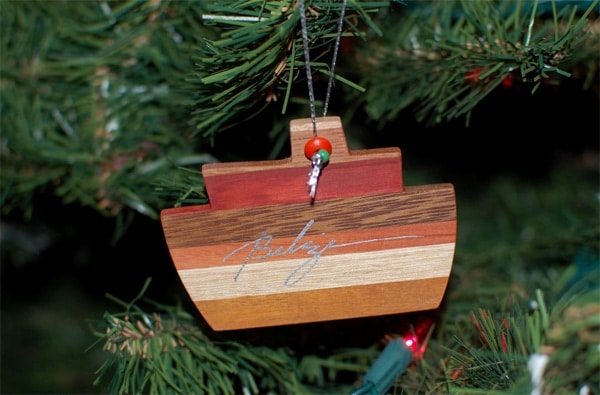 December 2011 - Roatan, Honduras
And finally, this turtle is made from recycled material from Roatan, Honduras. My daughter picked him out 🙂