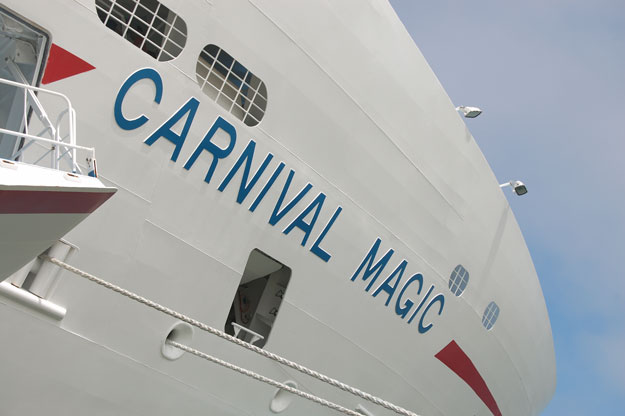 When given a choice between a cruise or a land vacation, my family would choose cruise every time. You just can't beat the value of cruising --dollar for dollar-- when you factor in transportation, accommodations, food, activities and childcare.  Carnival Cruise Lines' newest ship, the Carnival Magic, provides a boat-load of fun for families of every age. From the brand new SportSquare, featuring the first ropes course at sea, to the mega cool WaterWorks Aqua Park -- the ship is nothing short of spectacular!
In fact, there's so much to do onboard, you may have a hard time fitting it all in ... or at least that was the case for me when I sailed Carnival Magic on her inaugural voyage from Galveston, Texas.
Here are 7 Reasons Carnival Magic is Fun for All Ages:
Sailing from Galveston, Texas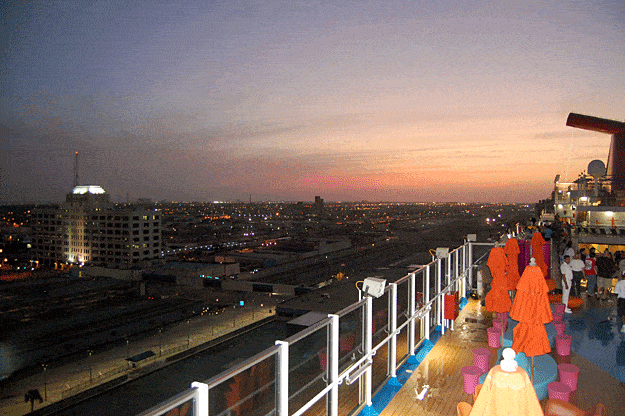 As they say, everything's bigger in Texas, so it's only fitting that Carnival Magic's new home port is in Galveston. This port is ideal for families traveling in from around the state and beyond-- almost 50% of Americans are within a day's drive of Galveston. Family cruisers will be happy to know that there is a ton to do in downtown Galveston; from water parks to museums, you'll want to plan a pre or post cruise stay to make the most of your vacation.
Did Someone Say, Ropes Course?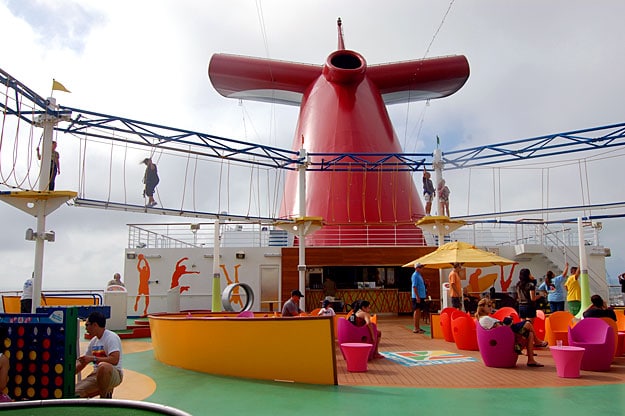 I think one of the biggest and best additions on the Carnival Magic is the brand new SportSquare, featuring the very first ropes course at sea. My daughter didn't sail with me, but I know she would have gone nuts for this space and may have even tried the SkyCourse, which is available to anyone 48" or taller (that's usually around 7 years old). The fun continues 150' below with a 9-hole mini golf course (always a favorite) and plenty of foosball and ping-pong tables.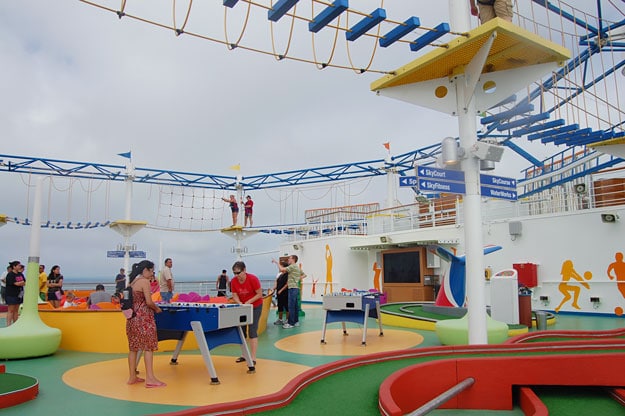 WaterWorks Wonderland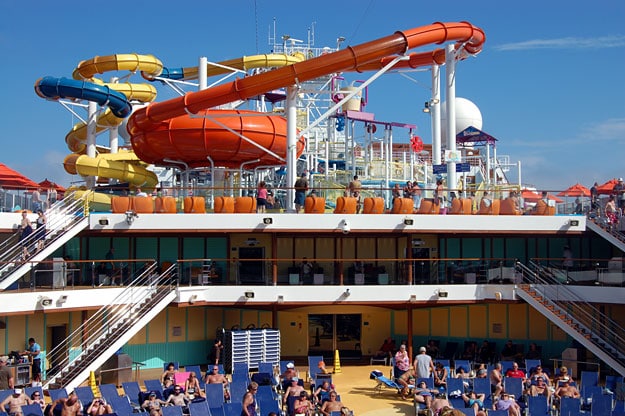 Carnival WaterWorks is always the go-to spot for my family on sea days. Carnival Magic takes the fun up a notch with a super-soaking 300-gallon water bucket that drenches everything (and everyone) in sight! There's also more water jets and splash zones for younger kids who are too small to ride the longest Twister water slide at sea. And the Drainpipe? Let me tell you from experience, that water slide is no joke!
Expanded Camp Carnival

The Carnival Magic doesn't skimp on any of the play spaces for kids. Camp Carnival -- the complimentary child care program for children 2-11 -- is expanded on Carnival Magic, giving kids even more space to play games, watch movies and make crafts. There are so many activities on board that you will literally have to drag your child(ren) away... again, I speak from experience! If you find yourself needing even more time, Carnival Magic offers Camp Carnival Night Owls for a nominal fee. In total, there is more than 19,000 square feet of space catering to kids and families, including Camp Carnival, Circle "C" ('tweens) and Club O2 (teens).
Foodie Heaven
If you're a long time reader of this blog, you'd know how much I enjoy food. Cruise line food, in general, is pretty good -- It's great having so many choices and if you don't like something, your waiter is more than happy to bring you something new. The Carnival Magic has a great main dining area where you will find all of your favorites, like Warm Chocolate Melting Cake, but when you really want something extra special, there are two specialty restaurants that will make your taste buds sing!
The first is Cucina del Capitano, also known as "The Captain's Kitchen". If you love Italian, you just need to go ahead and book this dinner every night of your cruise. Yes, it's an additional $12 per person ($5 for kids), but it worth every single penny. It's been months since I dined at Cucina and I am still thinking about the food (it doesn't help that I have mouthwatering pictures to look at)...this is one of those times where you will just have to trust me-- the food is that good!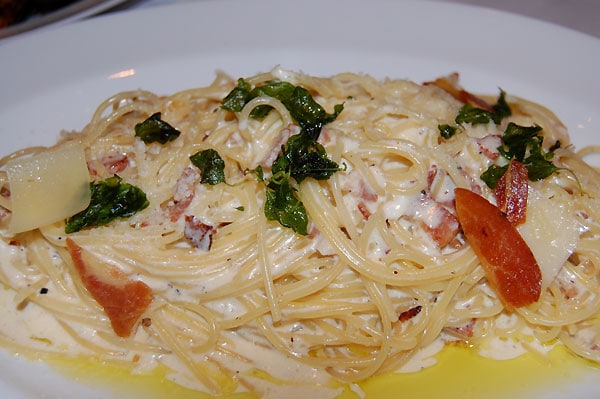 Prime Steakhouse is the other specialty restaurant on Carnival Magic that I suggest making a reservation for. The steakhouse is a little pricier at $30 per person; but, again, the meal is worth it. Since this is a steakhouse, beef is the bulk of the menu, though there is an option of lobster, lamb or chicken -- but why would you order any of those!? 😉 I've dined at Carnival's Steakhouse on 3 separate occasions now and it's consistently one of the best meals of my cruise.  Just tell me this steak doesn't look good: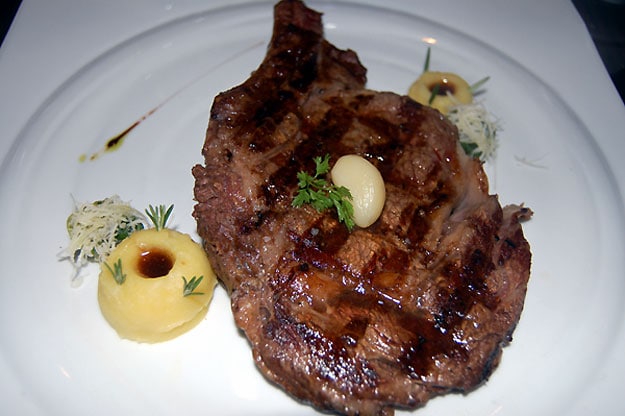 A Caribbean Hangout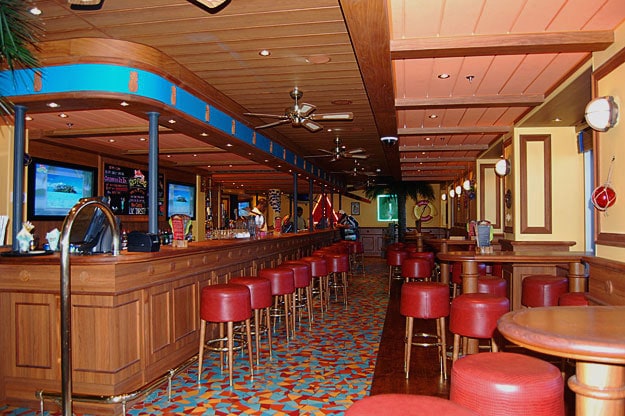 Possibly the most talked about addition to the Carnival Magic is the RedFrog Pub. The concept has been so successful, a smaller version is being added to other ships in the Carnival Fleet. As much as you may think it's just another cruise ship bar -- it's not. RedFrog Pub is a destination on Carnival Magic where you can relax with a pint of ThirstyFrog Red (brewed exclusively for Carnival) and nosh on a few Caribbean snacks from the Pub Grub menu - each only $3.33. There's live music at sunset with drink specials and games out on the lanai. After my first day on Carnival Magic, I found I just naturally gravitated to the RedFrog Pub... I wasn't the only one 😉
A Sweet Surprise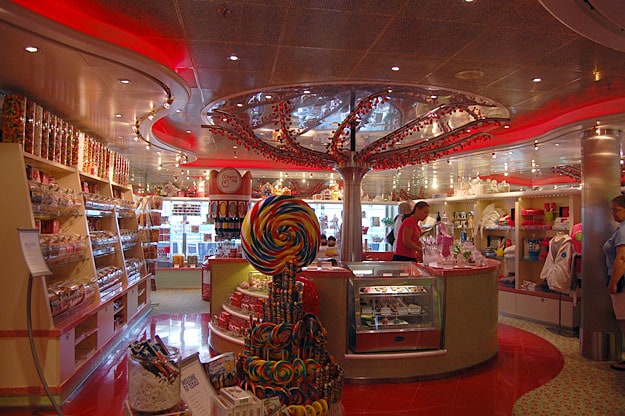 Last but not least, "Formalities" got an overhaul on the Carnival Magic and it's now a fun space called Cherry on Top. This little boutique candy store is one of those places where you plan to go in and have a quick look, and then find yourself knee deep in Pop Rocks and Hello Kitty candies. OK, that was just me. But, Cherry on Top is a fun little store where you can purchase all kinds of treats as well as champagne, wine packages and other stateroom gifts. A little bonus: there's a gumball machine outside the shop with giant jawbreakers for a quarter 😉
Special thanks to Carnival Cruise Lines for hosting me on the inaugural sailing of the Carnival Magic from Galveston.