Need a last minute treat for a class party, or just a little something special for your co-workers? These Reindeer Noses Treat Bags are super easy to make with the attached free printable label.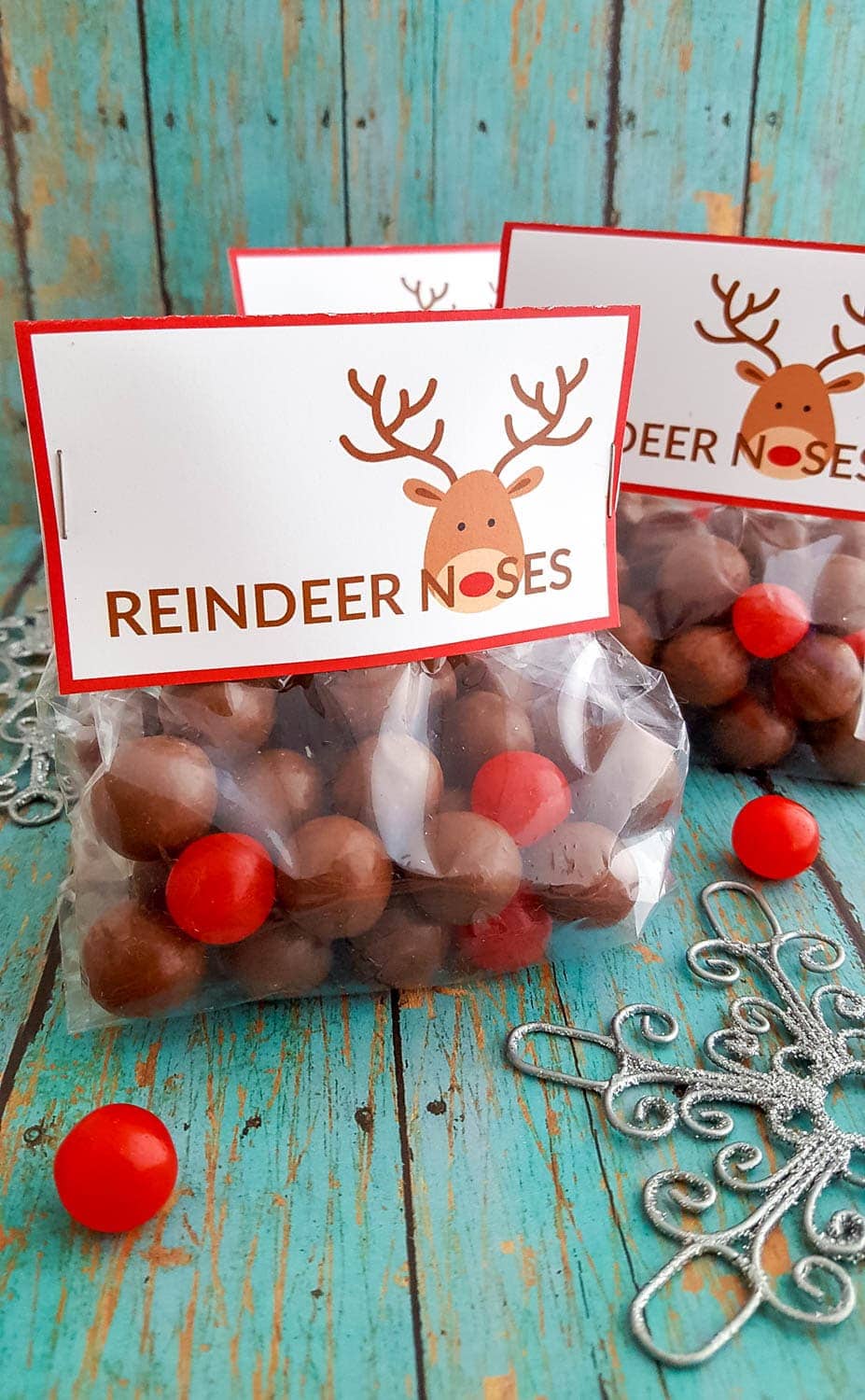 DIY Reindeer Noses Treat Bags
Materials:
Reindeer Noses Printable (best printed on white cardstock)
Scissors
Stapler
Clear Treat Bags or Sandwich Bags
Whoppers (or similar brown candy balls)
Cherry sour candies (or similar red candy balls)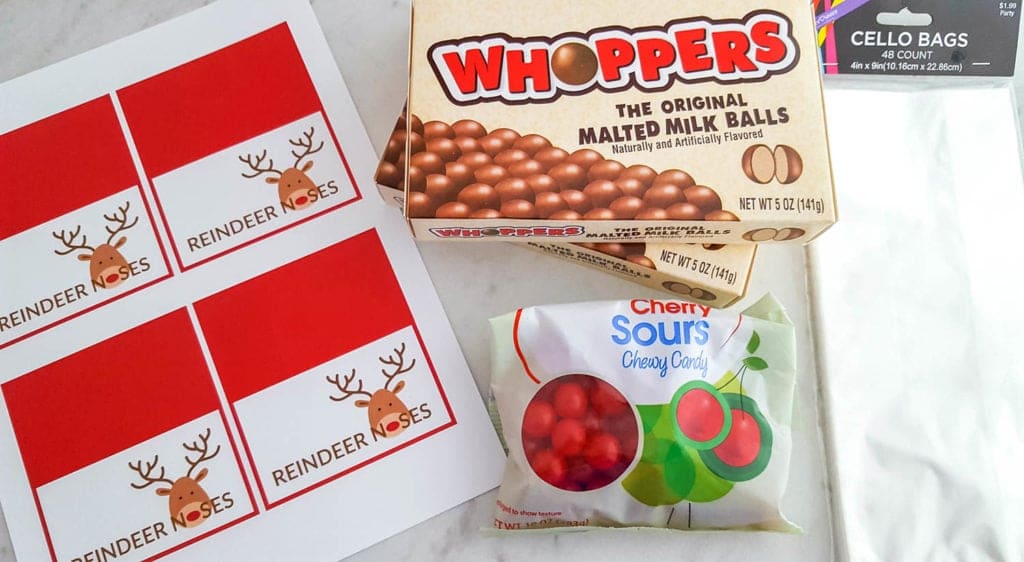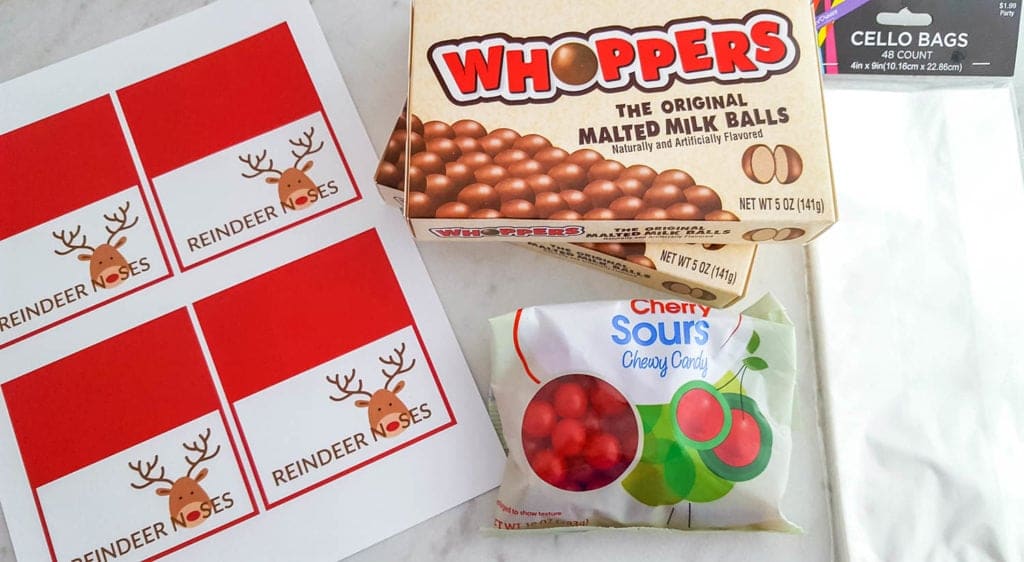 How to Make Reindeer Noses Treat Bags
1. Cut out the printables and fold in half.
2. Place brown candies in a treat bag or sandwich bag. Take a small handful of red candies and combine with brown candies in the treat bag.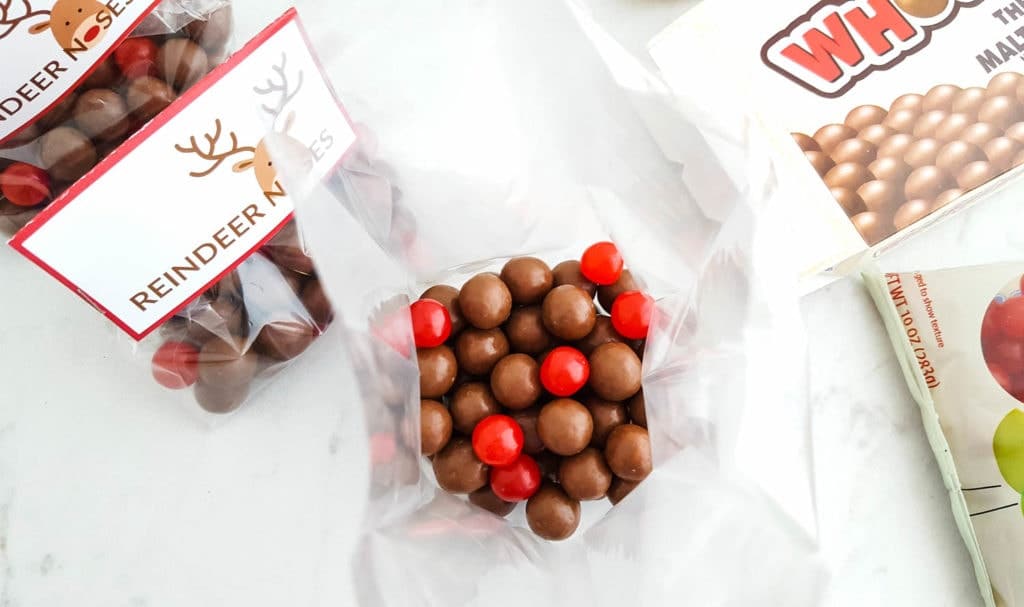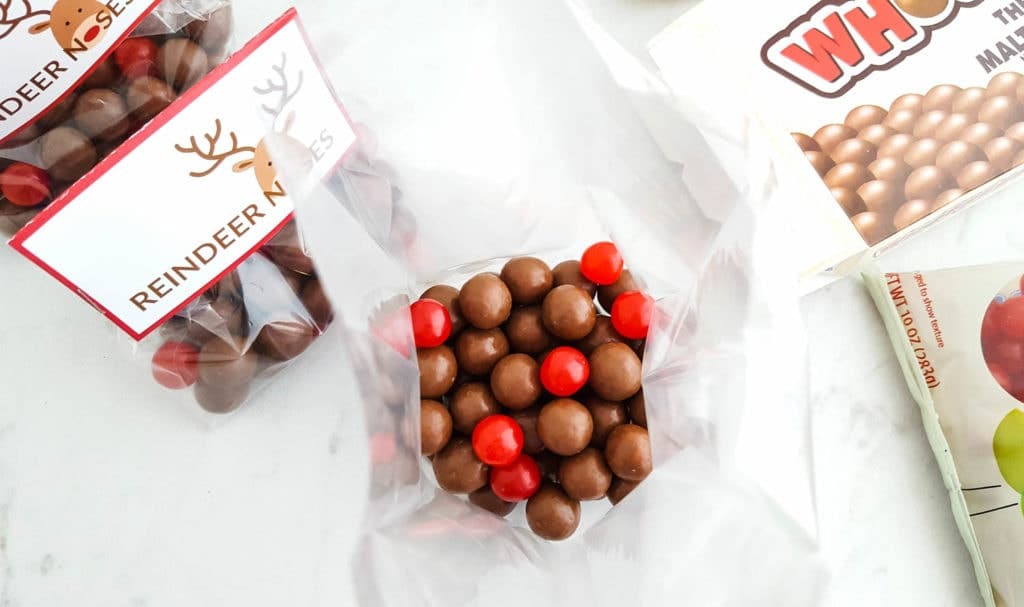 3. Close the bag by folding it over (cut off some of the excess off the top if needed), and place your folded printable over the top. Staple on each side (vertically) to secure it in place.
4. There is room to write "To" or "From" at the top left corner in addition to a holiday greeting or message.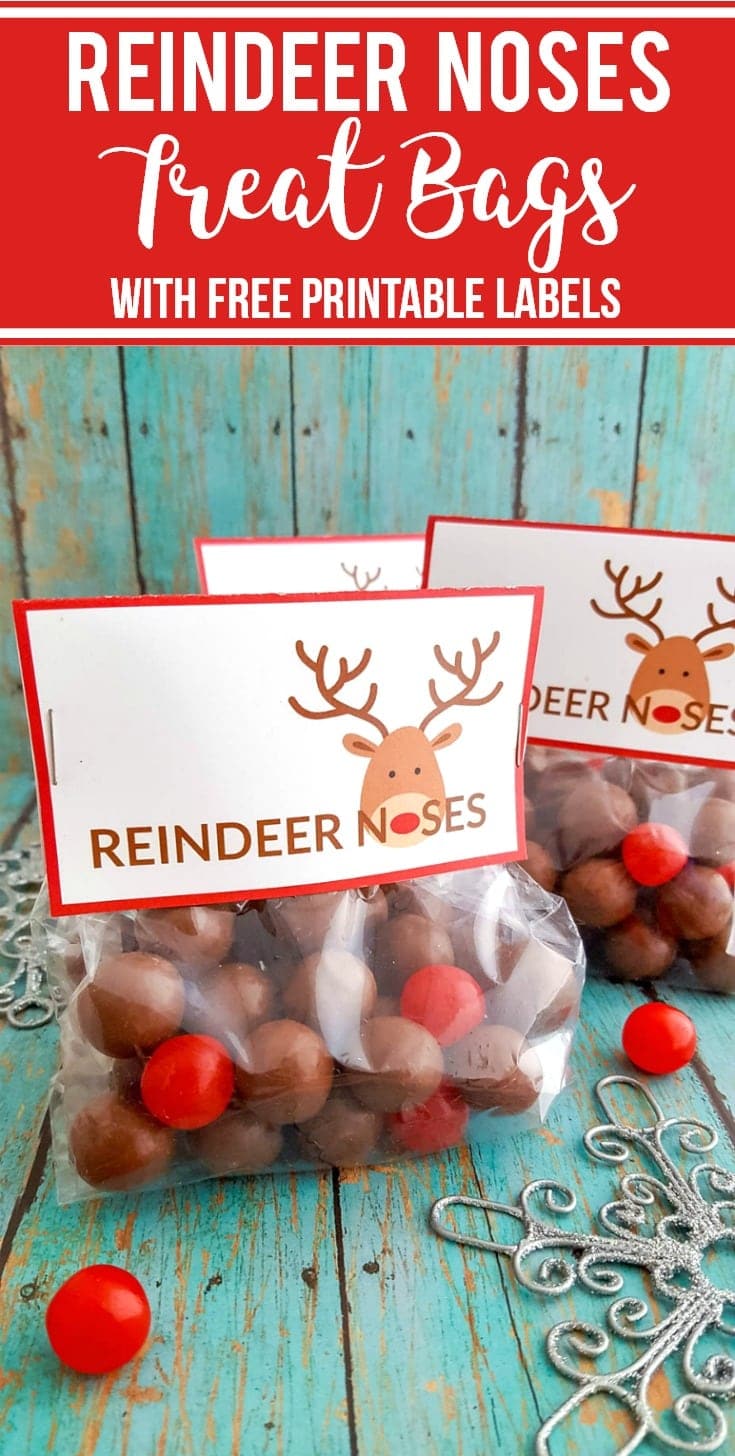 More Holiday Craft Ideas:
Holiday Recipes You Might Like: