These Reindeer Hot Chocolate Bags are a hit every holiday season! They're easy to make and are great as last minute gifts for teachers or friends!
Have you ever needed a bunch of inexpensive gifts at the last minute, and then racked your brain for hours on what to give? I totally have. Last year my daughter had a holiday function where the kids had to exchange a little treat with everyone in the class. I was unaware of this until the prior afternoon, which prompted a frantic search on Pinterest for cute ideas that didn't require much effort.
My go-to DIY gift for parents is either Peppermint Sugar Scrub or Gingerbread Sugar Scrub (both are always a hit!), but kids can be a little trickier. Thankfully, I came across an idea for Reindeer Hot Chocolate Bags that fit the bill perfectly … I mean, who doesn't love hot chocolate during the holidays!?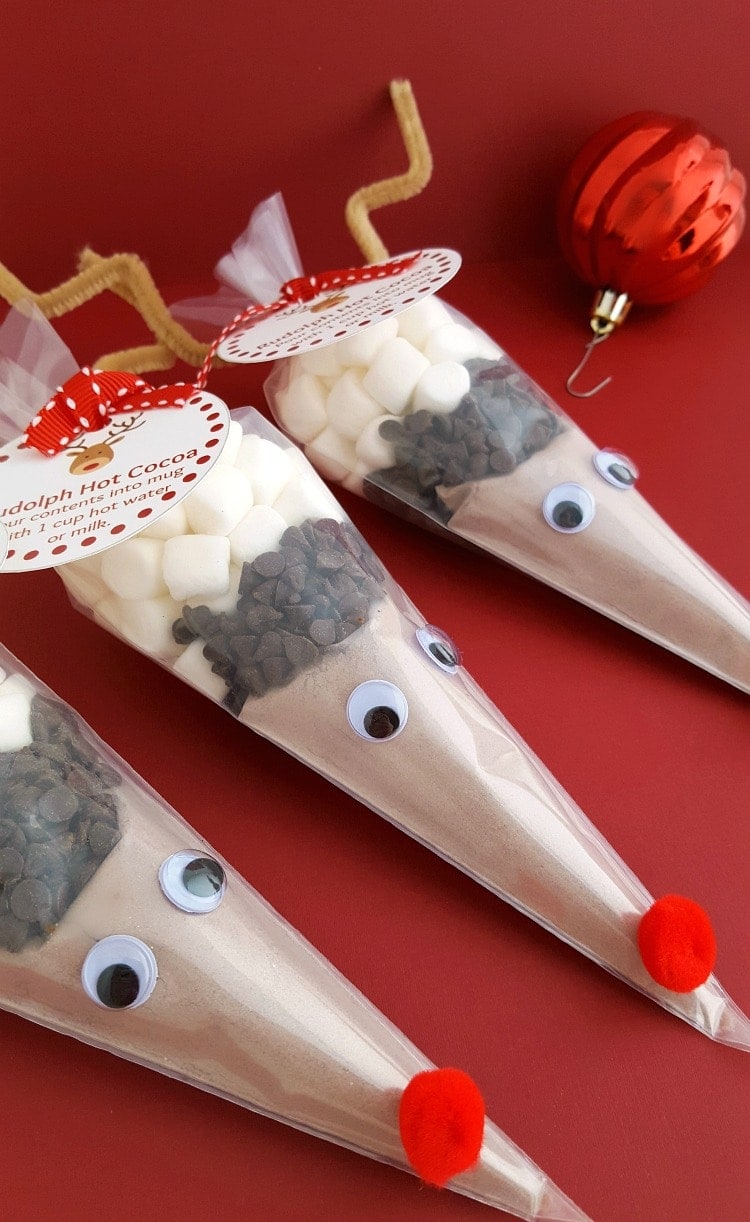 The DIY Reindeer Hot Chocolate Bags were such a hit that I made another batch this year with matching printable gift tags. I made so many extras that I'm using them as little tokens of appreciation for neighbors and acquaintances—I thought the reindeer hot chocolate mixes with marshmallows and mini chocolate chips would bring a little holiday cheer, and so far it's been working!
Reindeer Hot Chocolate Bags
Materials Needed for Each Reindeer Hot Chocolate:
Also Required for Reindeer Hot Chocolate Bags: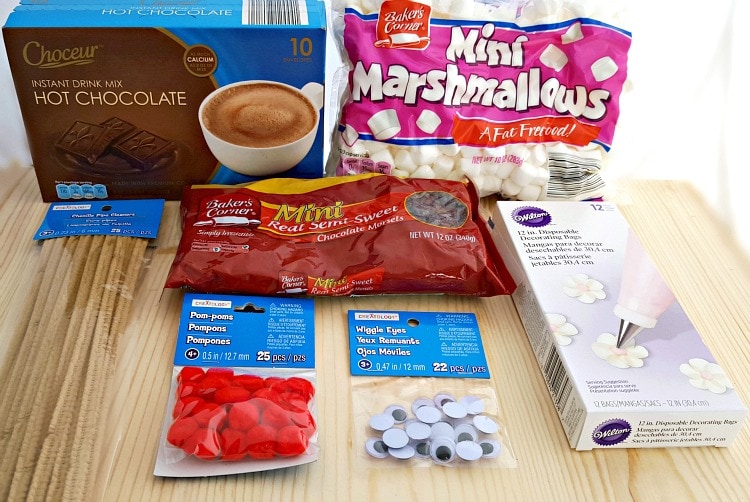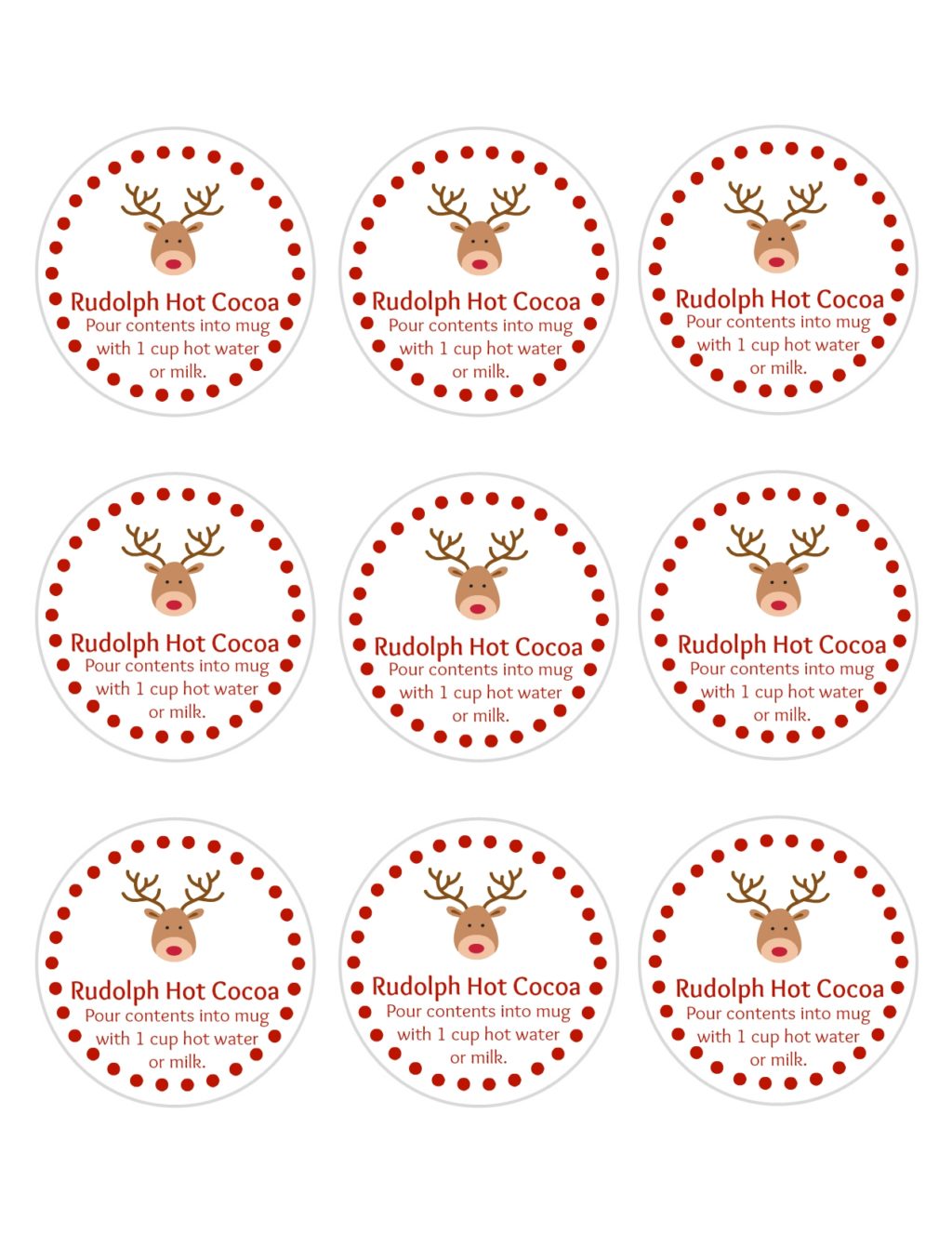 How to Make Reindeer Hot Chocolate:
1. Pour hot cocoa mix into the piping bag, pushing it all the way to the tip.
2. Cut off the top of the piping bag at approximately 2 inches above the top of the hot cocoa. Fold the excess two inches of the piping bag in and down – staple to close.
3. Put the bag of hot cocoa into another piping bag and flatten.
4. Layer in mini chocolate chips.
5. Add a layer of marshmallows.
6. Cinch the top of the bag and tie on a ribbon.
7. Cut out a gift tag and punch a hole in the top. Weave the ribbon through the hole and knot it to hold the gift tag in place.
8. Wrap a pipe cleaner around the bag – just above the ribbon. Shape it into antlers.
9. Place wiggle eyes near the top of the hot cocoa mix and glue in place.
10. Glue a pom-pom near the tip of the bag for Rudolph's nose.
11. Trim off the excess piping bag above antlers.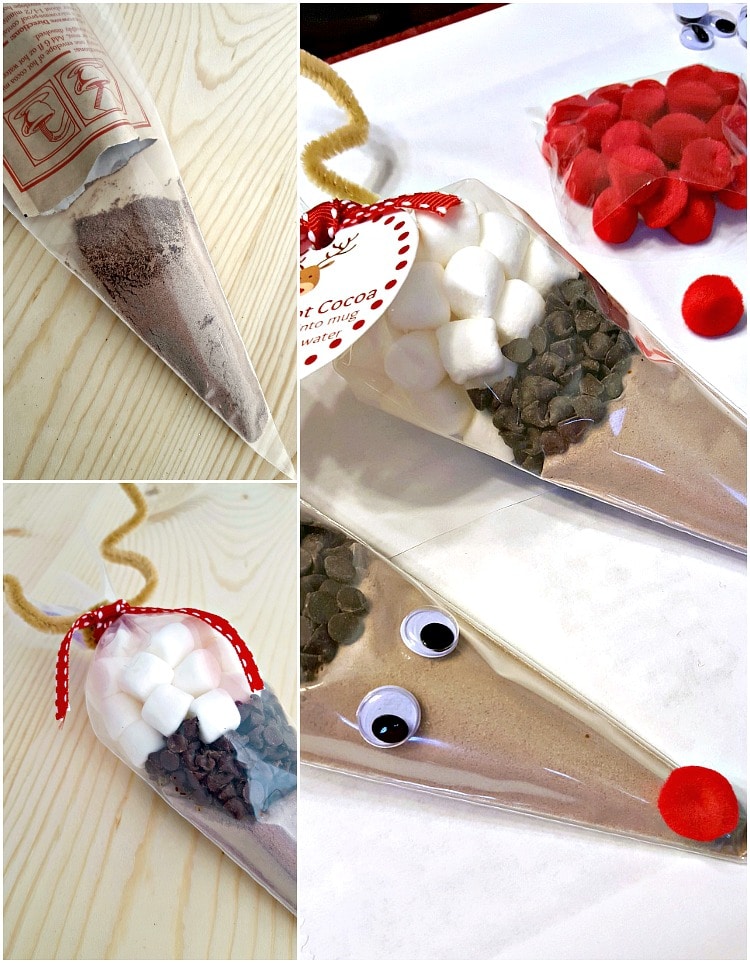 Want to Make Reindeer Hot Chocolate? You might find these useful:
Pastry Bags 100 Pieces 16 Inch

Nestle Hot Chocolate Mix

Nestle Toll House Semi-Sweet Chocolate Mini Morsels

Kraft Jet Puffed Mini Marshmallows

Peel and Stick Wiggle Eyes

Red Pom Poms .75

100 Pieces Brown Pipe Cleaners

Neenah Cardstock, 8.5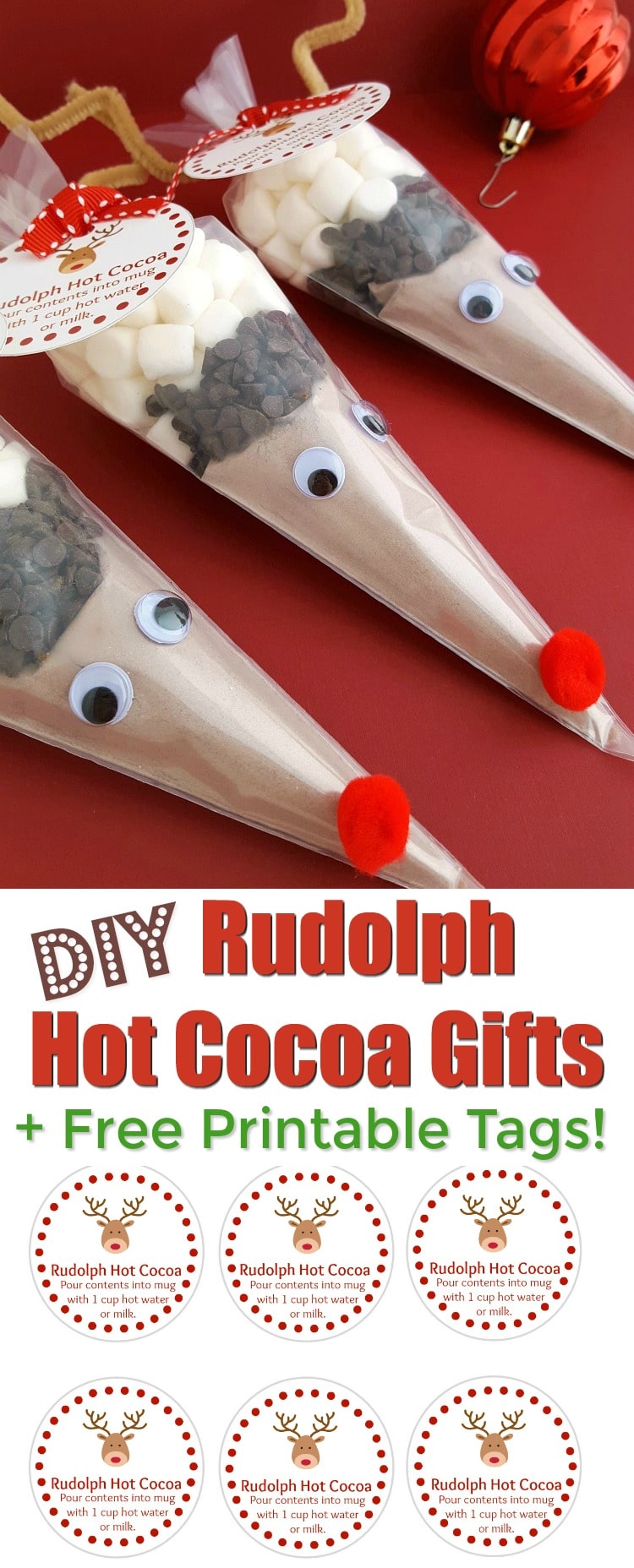 Other Holiday Reindeer Treats:
More Holiday Crafts:
Christmas Recipes You Might Like: