Edible Finger Paint - Have a toddler who wants to finger paint or just need a homemade finger paint recipe? This taste safe paint is 100% edible so even the littlest kiddos can join in on fingerpainting fun.

Homemade Finger Paint
My daughter is older so I don't have to worry about her putting her fingers in her mouth when she paints, but my niece, and especially my toddler nephew are another story.
When they come over my house and want to play, they often request finger paint because my daughter is always painting and drawing.
Finger paint is one of those activities that little kids love because it's so messy, which equals fun.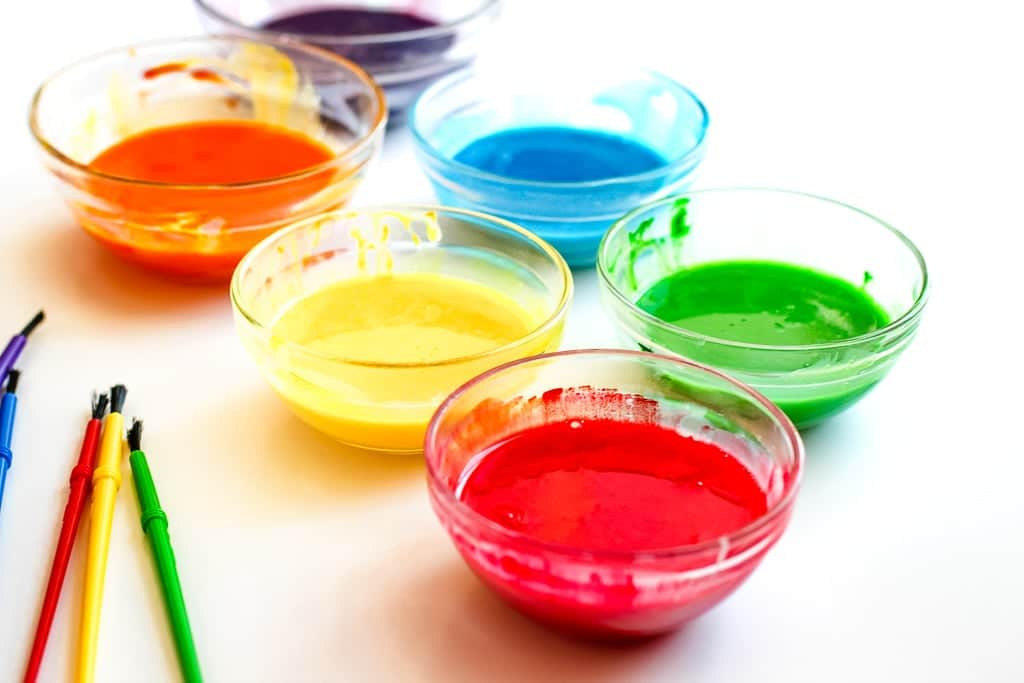 I understand how important creativity is so I let my niece and nephew finger paint to their heart's content with an easy edible finger paint recipe that's 100% taste safe.
If either of them puts their fingers in their mouth or even eats the paint, there is no concern because the base ingredient is sweetened condensed milk.
I like this recipe over other homemade finger paints because the condensed milk is thicker, making a more vibrant paint that isn't runny and actually sticks to the paper. Is it sticky? Yes -- but it's edible and it's nothing a good bath won't fix!
Edible Finger Paint Recipe
Supplies for Homemade Finger Paint
Sweetened condensed milk
Gel food coloring - We used a basic 4 pack of food coloring with red, blue, yellow and green and then combined red and yellow for the orange color, and blue and red to create purple paint.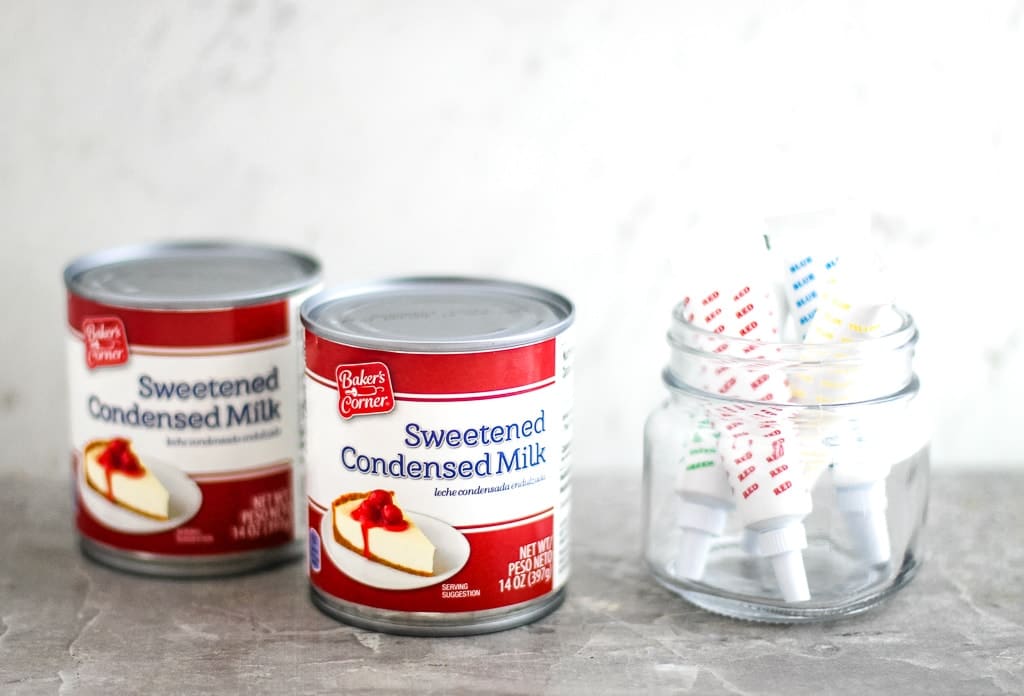 How to Make Edible Finger Paint
1. Divide the sweetened condensed milk into bowls (6 if creating the full rainbow of colors).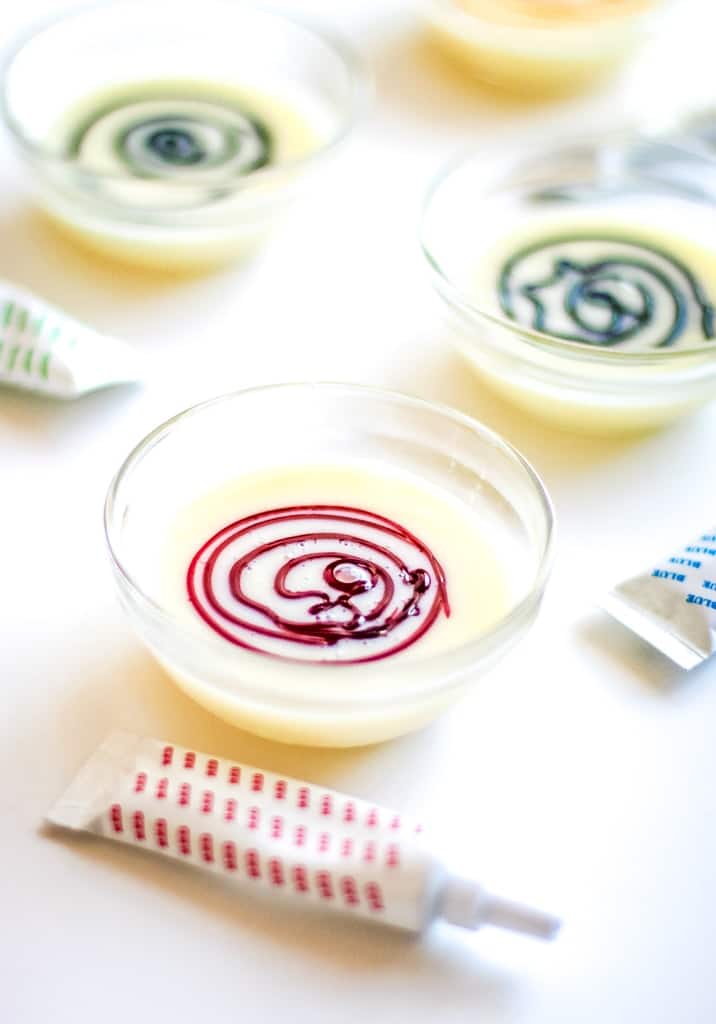 2. Add gel food coloring to each and use a spoon to mix. Add additional food coloring until the desired color is reached.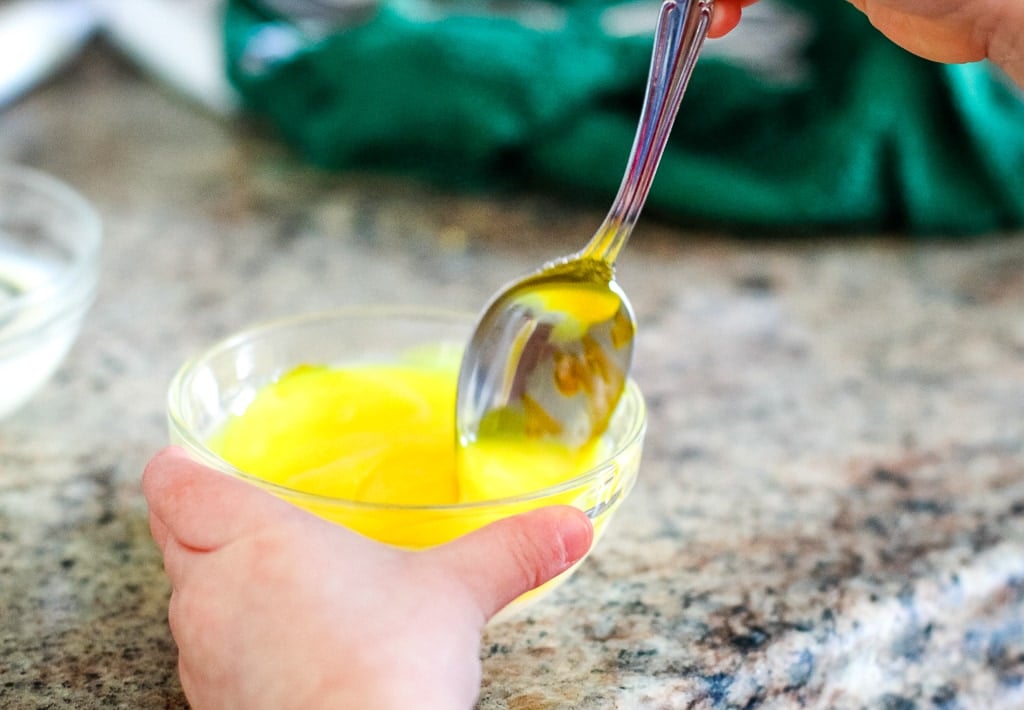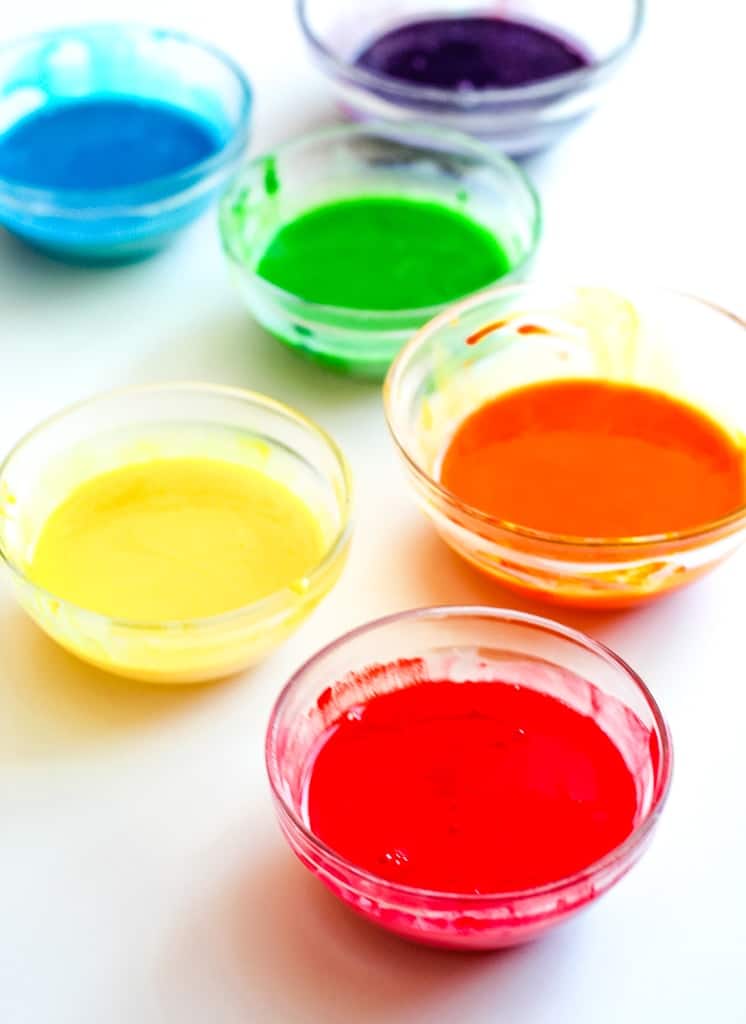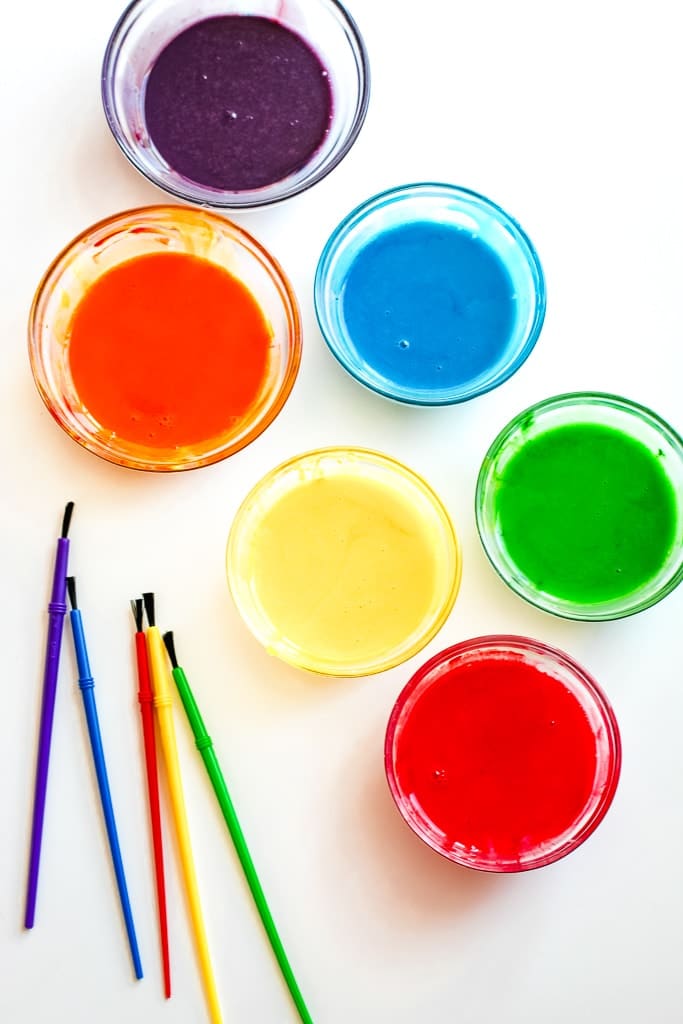 3. This paint is safe to taste and washes off easily. Fun to use as finger paint or with paintbrushes.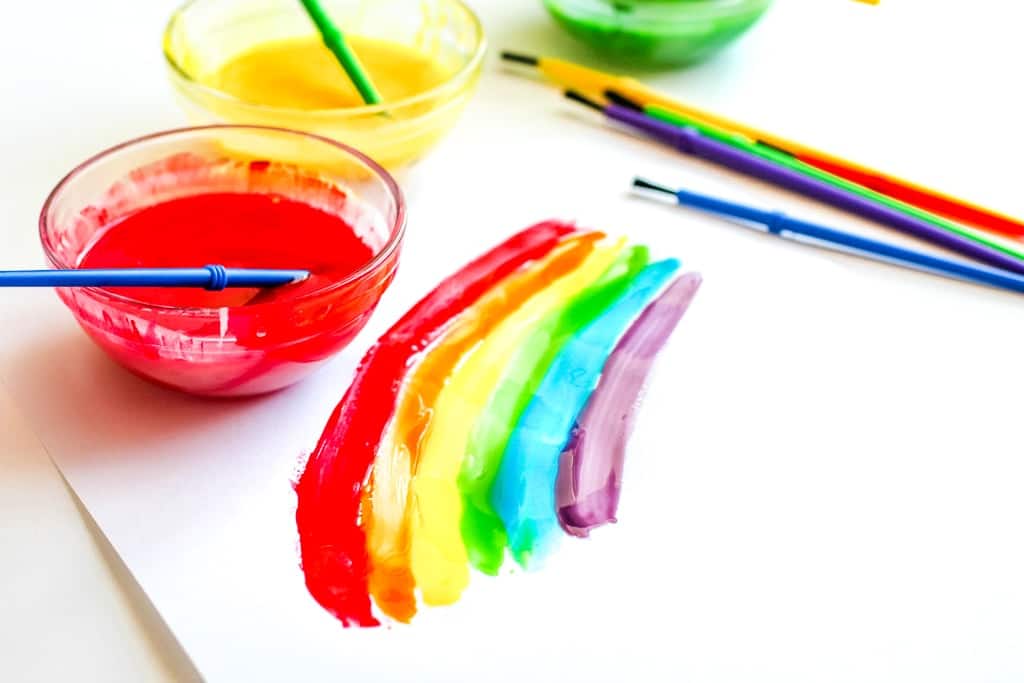 More Kids Craft Activities: