If you're looking for a cute and inexpensive valentine, look no further! I've got Free Printable Tic Tac Toe Valentines Cards that can be gifted along with chocolate candies (or really any multi-colored candy of your choice... even Tic Tacs!) for a fun treat to play on Valentine's Day.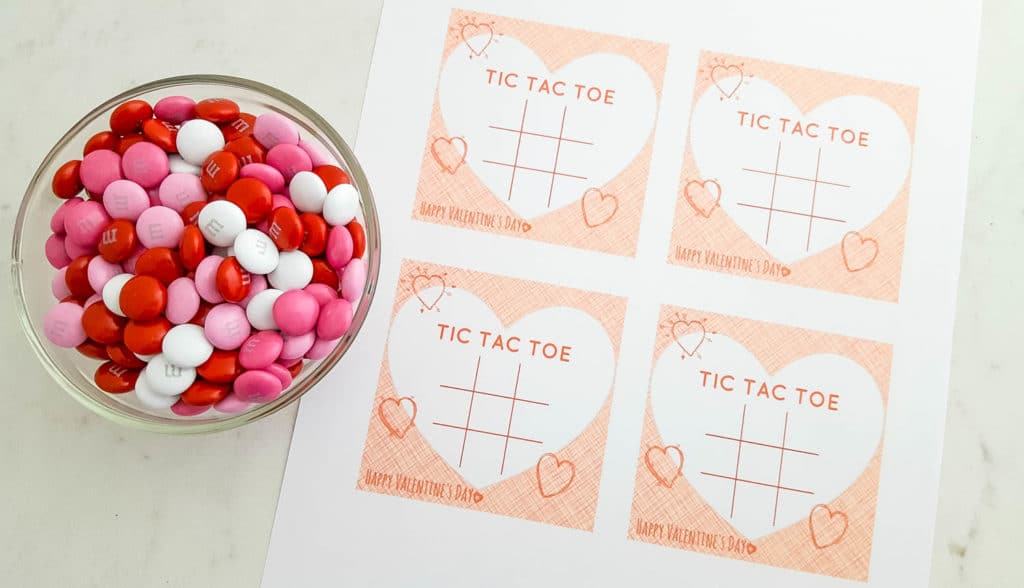 Simply bag up the candy in small cellophane bags and attach the Tic Tac Toe cards printed on cardstock with a stapler or ribbon. The game can be played with different colored treats to take the place of X's and O's. The sweetest part is the winner gets to eat all the leftovers— so be generous!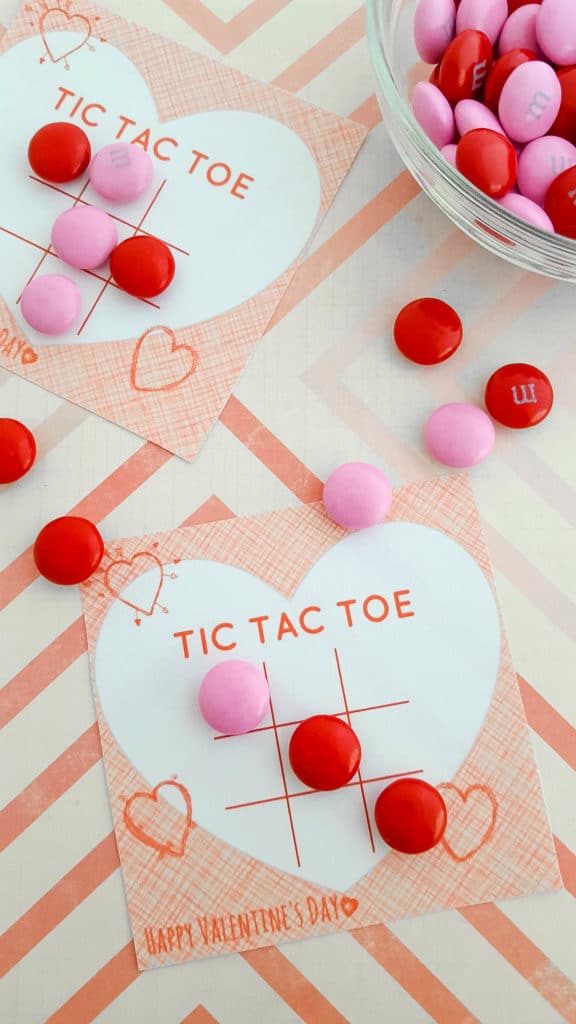 Printable Tic Tac Toe Valentines Cards
Materials:
Free Tic Tac Toe Valentine (best printed on white cardstock)
Chocolate candy (or candy of choice)
Scissors
Cellophane bags
Stapler or Ribbon
How to Make Tic Tac Toe Valentines Cards:
1. Print Tic Tac Toe Valentine on white cardstock. Cut out each Valentine.
2. Place a small handful of candy in cellophane bags.
3. Staple valentine to bags, or tie with ribbon. If tying with ribbon, use a hole punch to secure Tic Tac Toe Valentine cards.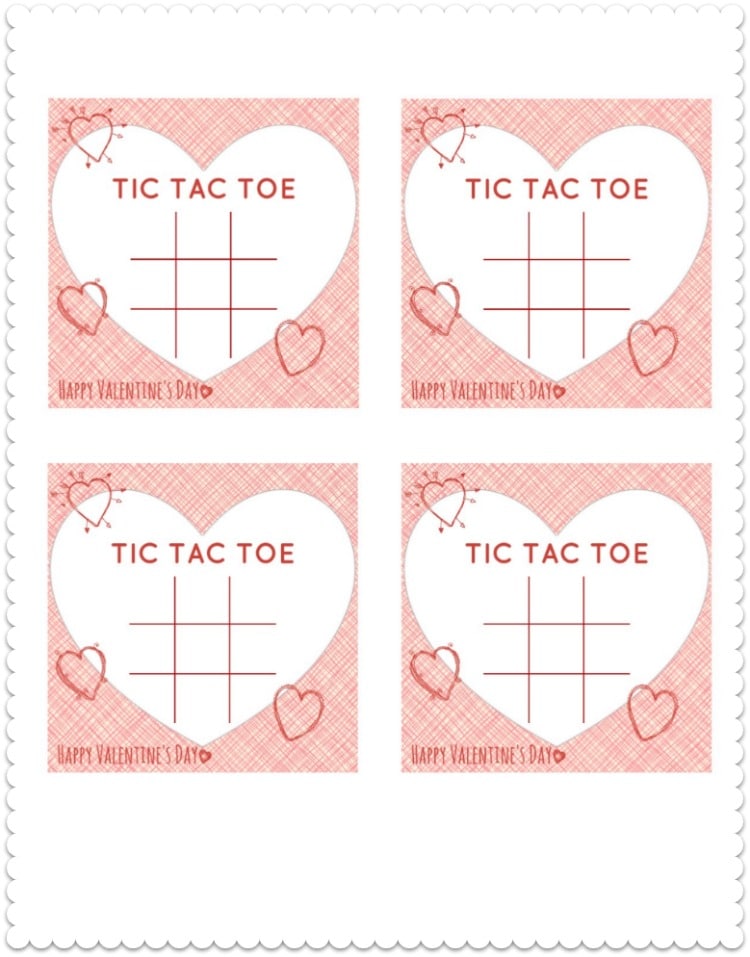 More Valentine's Day DIY and Printables:
Valentine's Day Recipes You Might Like: