Looking for a Disney Pumpkin Stencil? Then you've come to the right place! We have over 100 Free Printable Disney Carving Templates for the Halloween season.
True Disney fans know that the only way to celebrate Halloween is with a Disney Pumpkin! Carving your favorite Disney character is super easy with one of these free Disney Pumpkin Stencils! Whether you're into Disney Princesses, Pixar, Marvel, or Stars Wars, there's a Disney Pumpkin Stencil for you in this ultimate list of Disney Pumpkin Carving Patterns!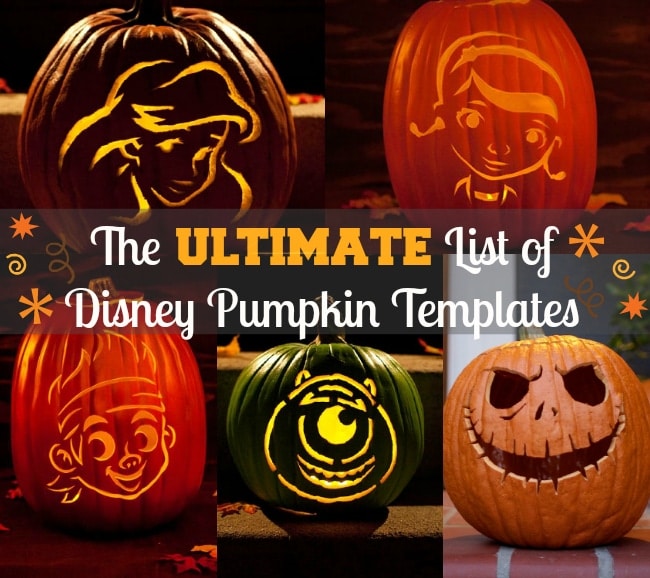 Jump to:
Disney Pumpkin Stencil
With Halloween quickly approaching, it's about time for us to head out to the pumpkin patch to pick out our pumpkins. We alternate from year to year on which designs we carve, which range from the classic jack-o-lantern to more complicated characters— but we always seem to sneak in at least one (if not two or three!) Disney-themed pumpkins into the mix.
This year my daughter chose a Beauty and the Beast pumpkin stencil for her main design and I'm totally digging Jack and Sally pumpkin patterns, as well one of the Disney Princess pumpkin stencils ... I have a feeling my husband will go with a Marvel or Star Wars pumpkin stencil!
Tip: Keep your Disney pumpkins year after year by carving an artificial pumpkin!
Here's the ULTIMATE list of FREE Disney pumpkin carving templates for inspiration. Happy Carving!
Disney Pumpkin Carving Templates
Most of the ideas here include templates to follow and trace onto pumpkins. This makes things super easy to follow, and in my case, simple for that person who isn't artistic to create. Pick your favorites from the lists below and create a whole Disney scene on your front porch this year!
Note - if your kids want to carve pumpkins with you but you are afraid of using knives with young children, you can easily partially cut through the pumpkin and let them use a plastic spoon to scoop out the seeds and knock out the pumpkin pieces. This includes them in the process while keeping them safe.
Classic Disney Pumpkin Stencils
Let's start with the classics. Disney started with Mickey and Minnie, but you can't forget beloved characters like Winnie the Pooh, Bambi, or Tinkerbell! There are tons of ways to make these fit your home and style. Whether you carve the pumpkins using templates or follow some of the easy tutorials for creating a style out of pumpkins without carving, this list has something for every Disney fan.
Start by checking out all of the ideas in the Disney parks shown on Theme Park Insider for inspiration. You'll find tons of great ideas in the parks that you can duplicate to your own pumpkins.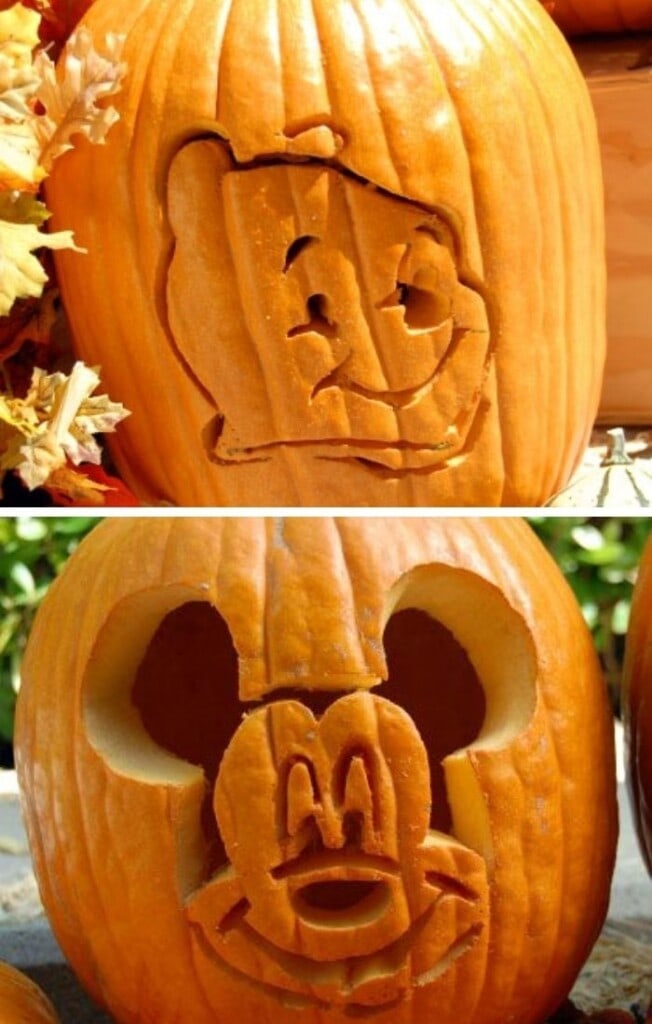 Winnie the Pooh Pumpkin Template
Bambi Pumpkin Template
Pinocchio Pumpkin Template
Disney Princess Pumpkin Stencils
The Disney princess themes are probably the most popular. There are so many amazing ones to choose from and this list includes the favorites. Whether you go for classics like Ariel and Cinderella or you choose a fun new princess like Moana or Ana and Elsa, this list has something unique your little princess will adore.
Little Mermaid Ariel on the Beach
Cinderella Castle Pumpkin Template
Sleeping Beauty Pumpkin Templates
Mulan Jumping Silhouette Template
Disney-Pixar Pumpkin Stencils
If you loved Pixar and now love Disney's Pixar, then this list is going to make you happy. Whether it's the classics like Buzz and Woody, or the always goofy Mike Wazowski, this list has something for everyone, including some of the more recent cute characters.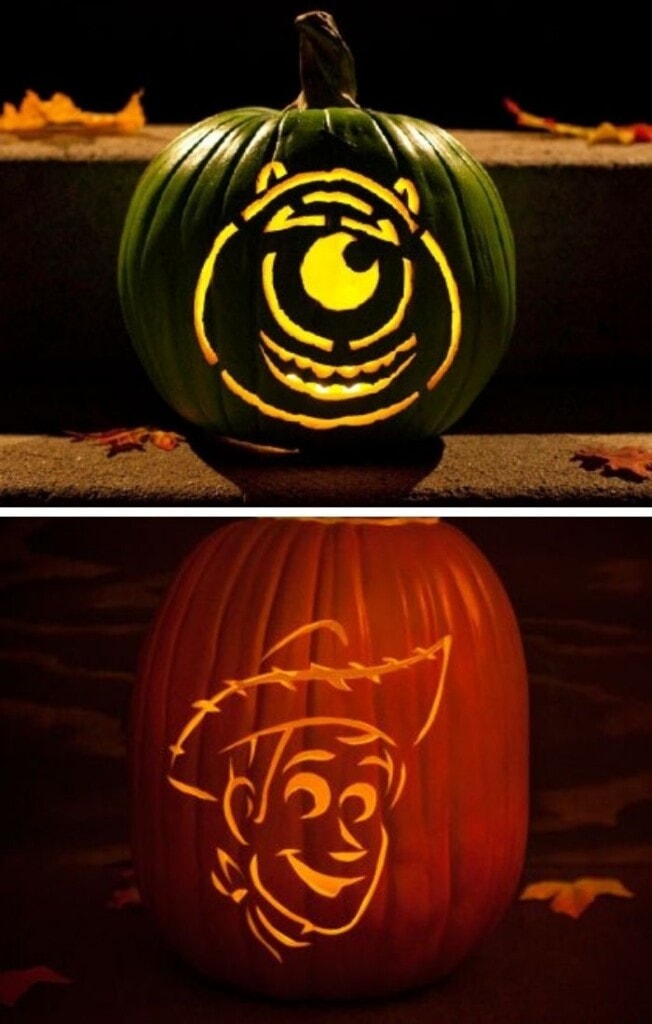 Inside Out Joy Pumpkin Template
Inside Out Sadness Pumpkin Template
Inside Out Disgust Pumpkin Template
Inside Out Anger Pumpkin Template
Inside Out Fear Pumpkin Template
The Good Dinosaur Pumpkin Template
Mike Wazowski Pumpkin Template
Toy Story Alien Pumpkin Template
Lightning McQueen Pumpkin Template
Disney Channel & Disney Junior Pumpkin Stencils
The little ones shouldn't feel left out. You can even find a few of the fun Disney channel ideas that fit just the Disney Junior themes. Sofia the First is my favorite, but there are several to choose from on this list. Even though my kids are older now, this is a great place to begin with making Disney pumpkins for your kids.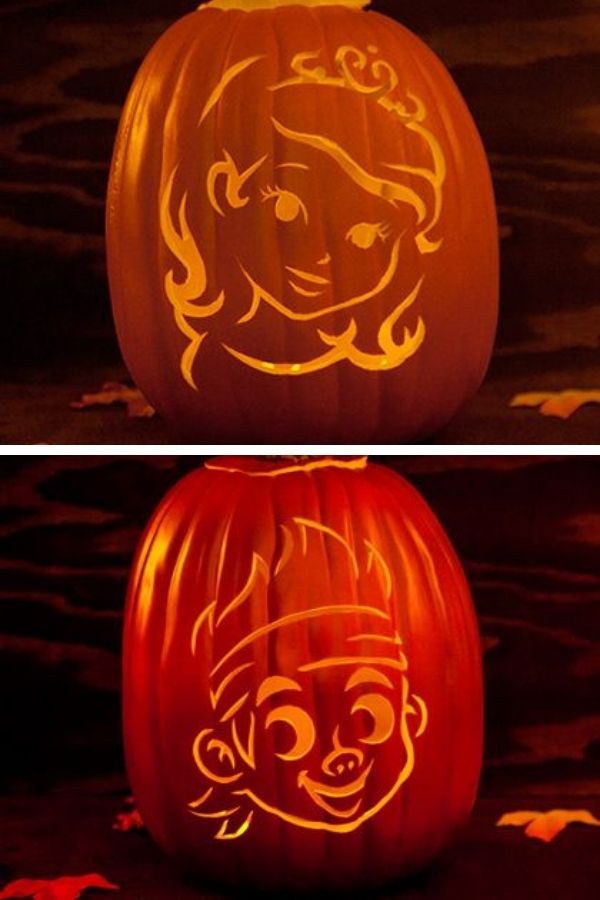 Sophia the First Pumpkin Template
Doc McStuffins Pumpkin Template
Jake and the Never Land Pirates Template
Octonauts Captain Barnacle Template
Vampirina Face Pumpkin Template
Disney Villains Pumpkin Stencils
This group is probably more for the adults. Disney villains are always fun to portray, and this list includes a few of my favorites. Do you like the villain that turns nice or the one who is always lurking in the background? Check out these ideas and add a bit of spooky villainy to your display.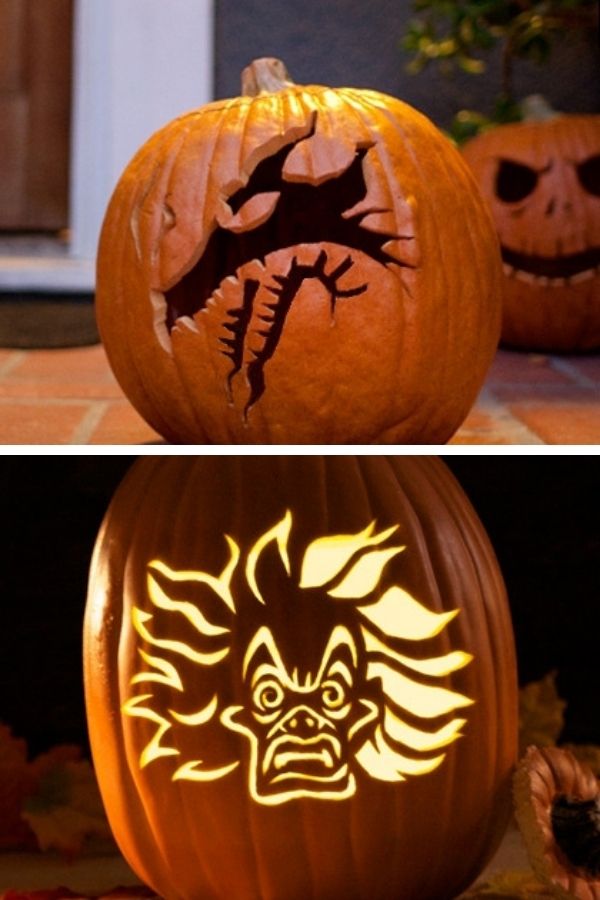 Cruella De Vil Pumpkin Template
Maleficent's Dragon Pumpkin Template
Disney Movie Pumpkin Stencils
No matter which you choose, this list has tons of ideas that will make you happy to see on your porch. I love all of the classic movies, but the new remakes and animated films bring tons of joy to my children. Go spooky with Nightmare Before Christmas or back in time to the classic Lilo and Stitch from my childhood. There is always fun with these movies.
Baymax Pumpkin Template (Big Hero 6 Pumpkin Stencil)
Elsa, Anna, Olaf & Kristoff Templates
Frankenweenie Pumpkin Template
Jack Skellington Pumpkin Template
Wreck-It Ralph Pumpkin Template
Pirates of the Caribbean Pumpkin Template
Winifred Sanderson Pumpkin Template (Hocus Pocus)
The Muppets Pumpkin Stencils
For the youngest in your family, the Muppets may be the preferred place to look for inspiration. I remember fondly my childhood years of watching the Muppets and the various movies back in the 1980's and 1990's, but they are truly timeless characters. Kermit, Fozzie, and Gonzo are my favorites, and this list has some great ideas to get you started.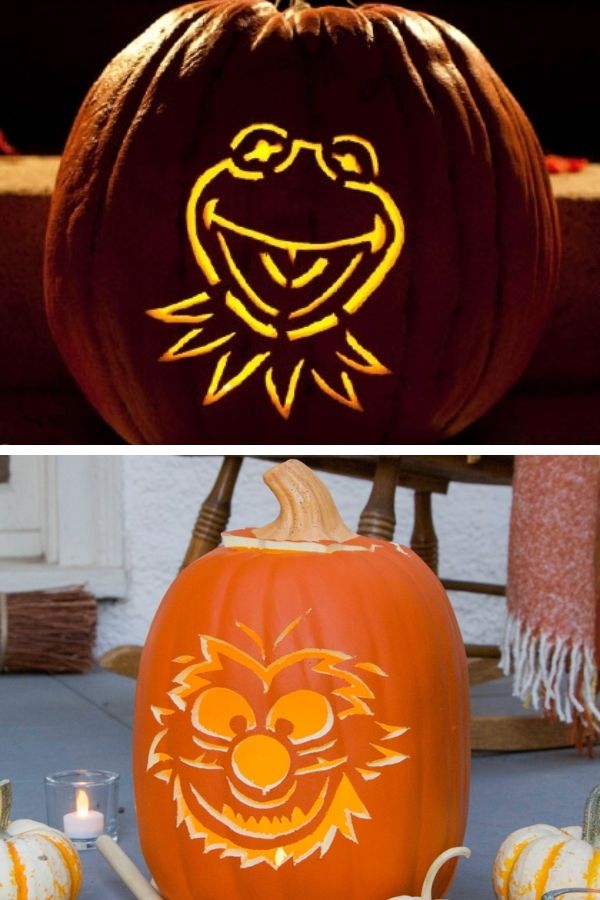 Kermit the Frog Pumpkin Template
Disney Parks Pumpkin Stencils
As mentioned before, there are some great ideas showcased at the parks each year, and this list has a few you can recreate at home. I love the idea of bringing the park home to your porch with pumpkin carving and using these fun ideas.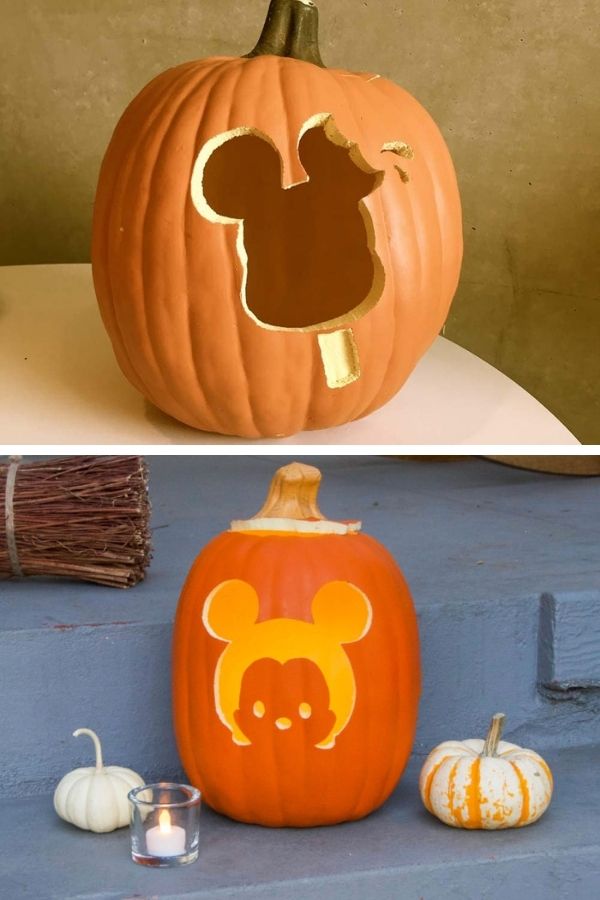 Mickey Ice Cream Bar Pumpkin Template
Mickey Tsum Tsum Pumpkin Template
Disney Castle Pumpkin Template
Twilight Zone Tower of Terror Template
Star Wars Pumpkin Stencils
May the Force be with you! Nothing is better than Star Wars. I love that they are now part of the Disney empire and the ideas below include favorites like Yoda, Darth Vader, and even the always adorable Ewok.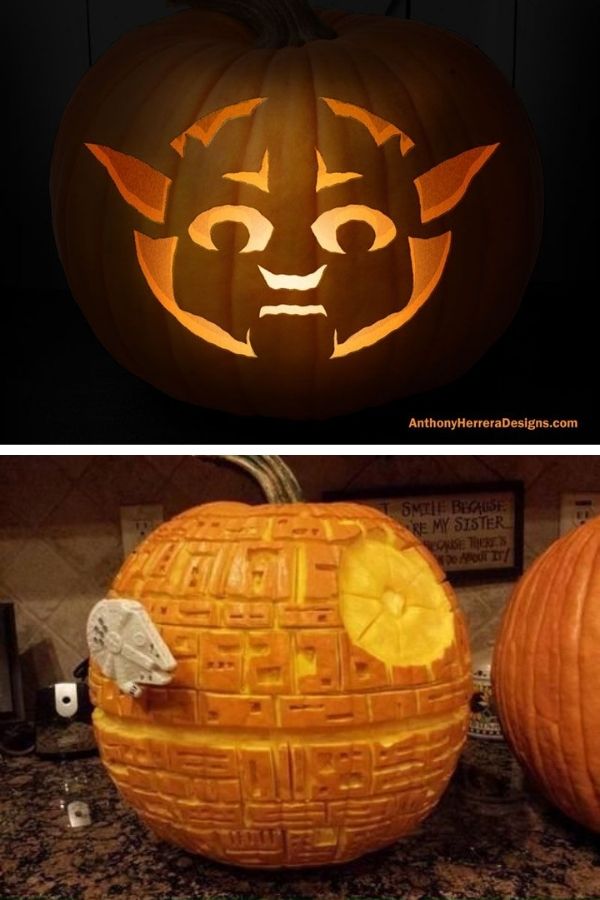 Storm Trooper Pumpkin Template
Jabba the Hutt Pumpkin Template
Marvel Pumpkin Stencils
You can't leave a list of Disney ideas without the always popular Marvel division. The Marvel Cinematic Universe really turned things around and became a household name in recent years. Choose your favorite Avenger or even villain from this list and create a whole new world of fun on your porch with Marvel themed pumpkins this year!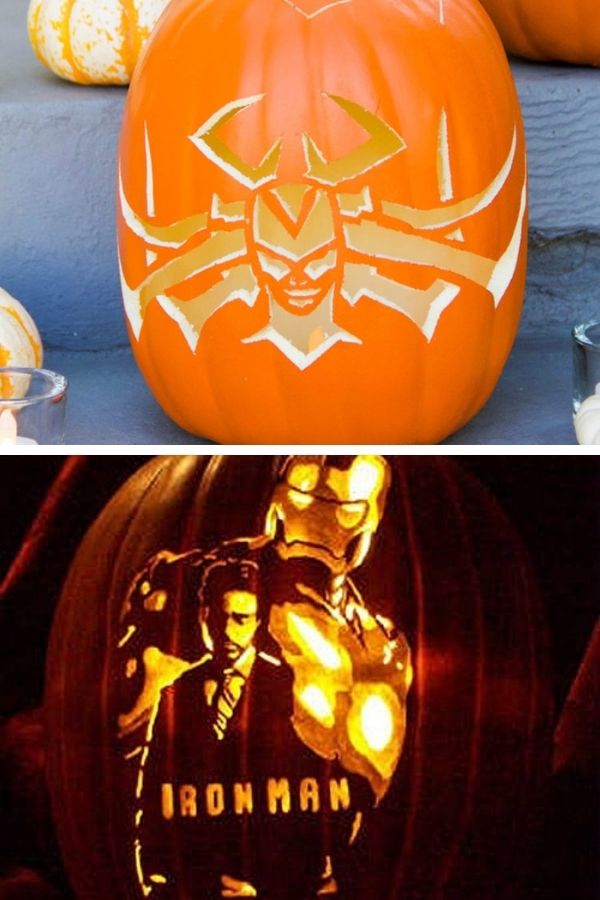 Captain American Pumpkin Template
Alternate Captain America Template
Alternate Black Widow Template
Incredible Hulk Pumpkin Template
Alternate Hulk Template
Alternate Thor Template
Alternate Iron Man Template
Rocket Raccoon Pumpkin Template
Amazing Spiderman Pumpkin Template
Hela from Thor: Ragnarok Pumpkin Template
Which Disney Pumpkin Stencils are you using to carve your Halloween pumpkins?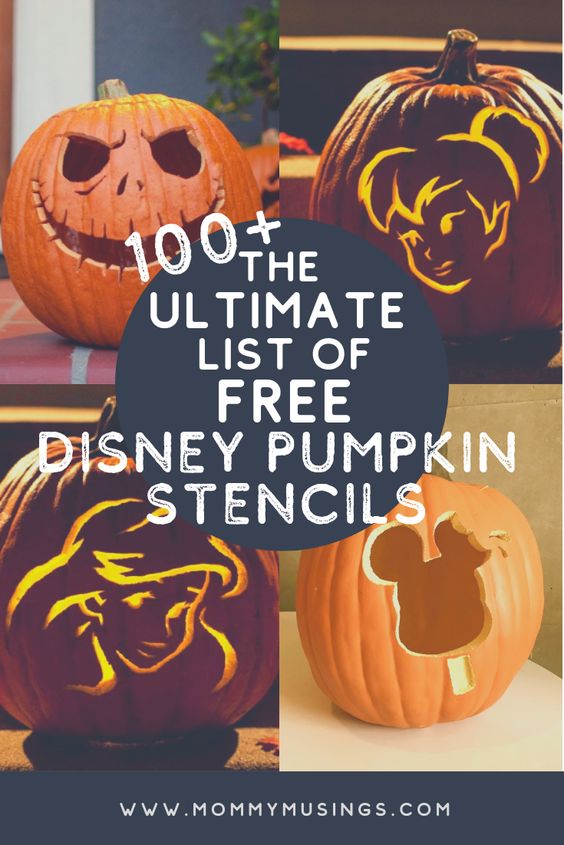 Other Halloween Posts You Might Like: