If you're looking for a Halloween-themed party or classroom treat, I have an awesome Halloween Tic Tac Toe Printable that's completely free and totally fun!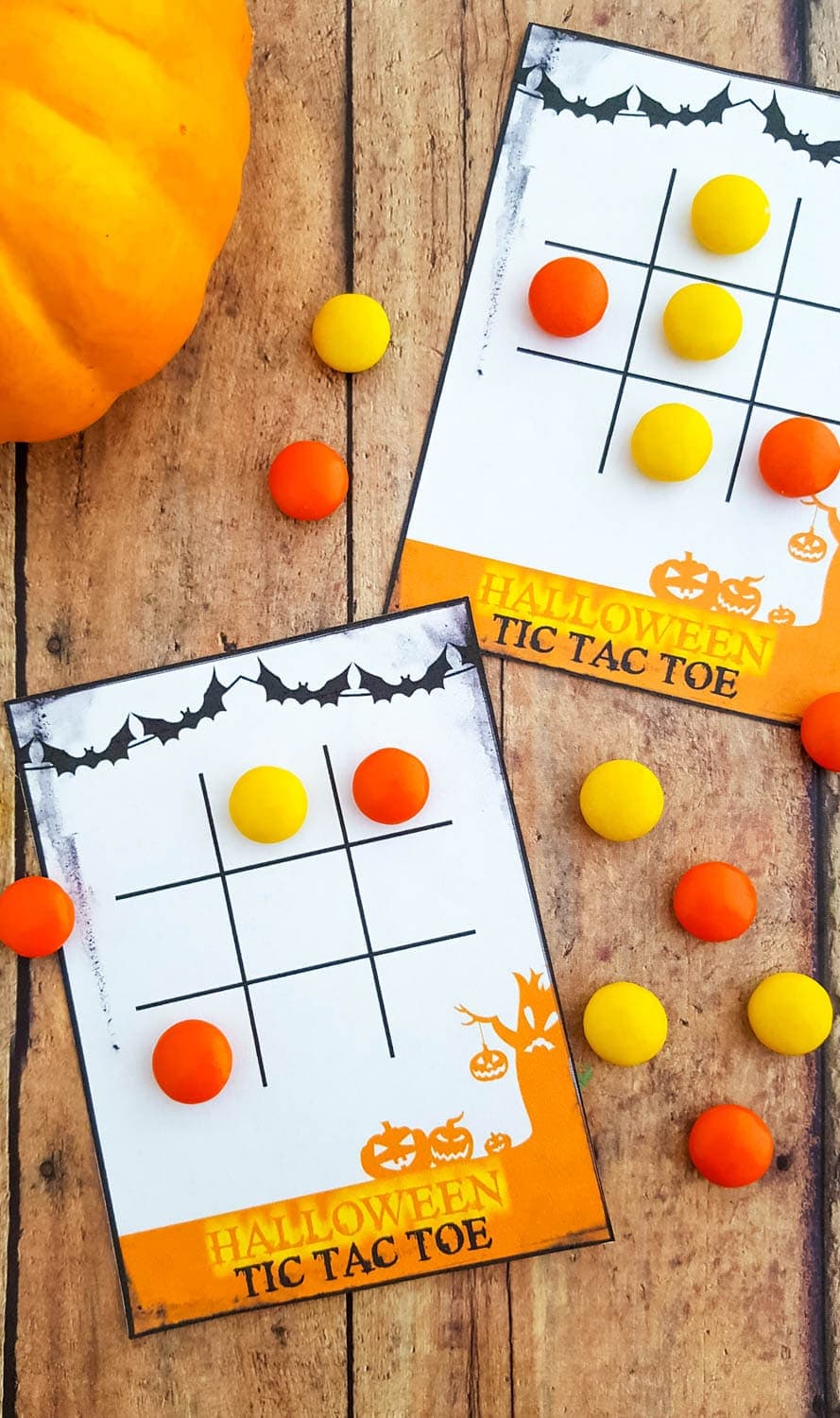 Oh my goodness, I can't believe Halloween is almost here! It seems like just yesterday I was getting a head start on the holiday, and now I'm scrambling to get all of my goodies and crafts done in time for October 31. Thankfully everything I'm working on is FUN, so I don't mind putting in the time to make Halloween extra special for my family.
One of my newest ideas for Halloween is free printable Tic Tac Toe game cards for kids. These tic tac toe cards are perfect for classroom parties and Halloween events with a combined game and treat in one! You can print as many sheets of cards as you like and package them with candy in cellophane bags. Orange and yellow Reese's Pieces were used in the photos, but any small candy will do (including candy corn!)— just make sure you give two different colors to represent the X's and O's.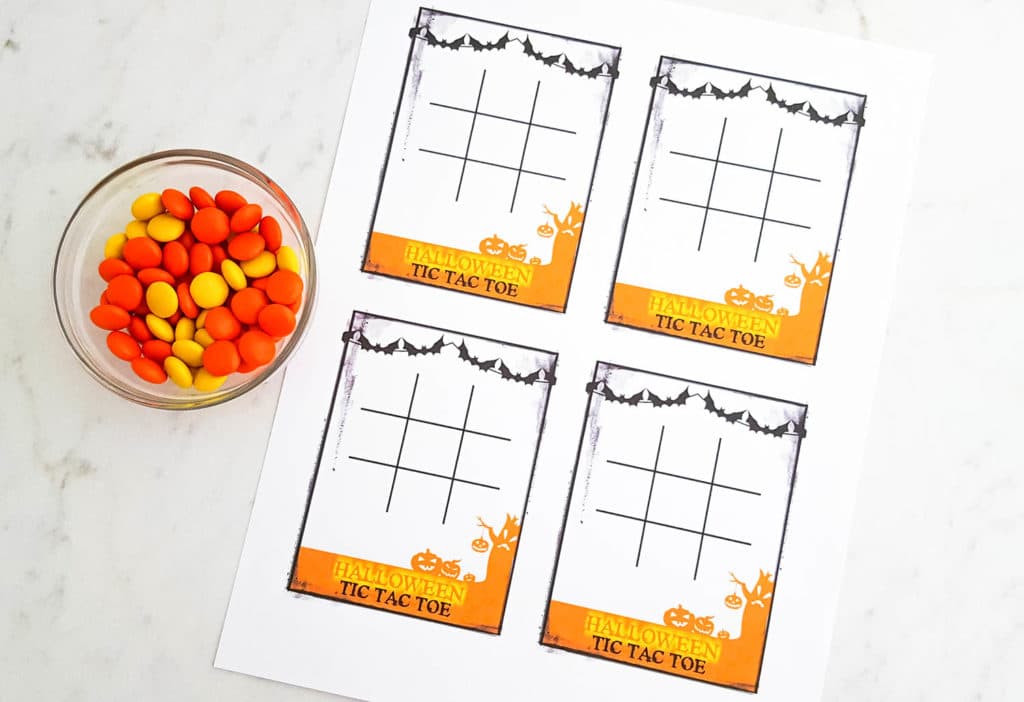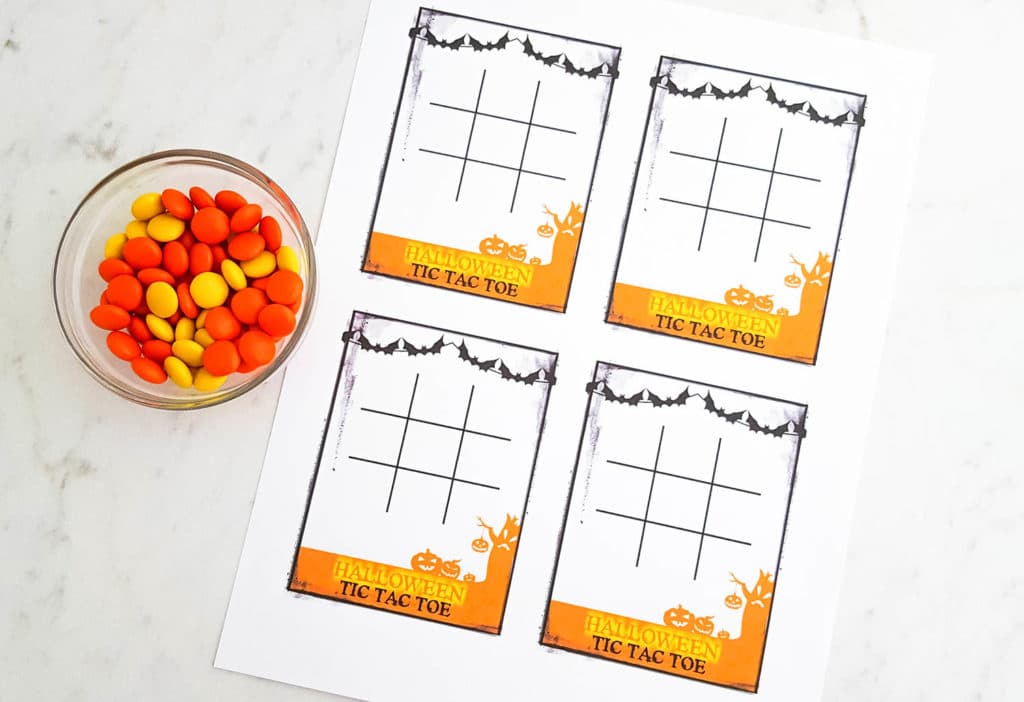 Free Halloween Tic Tac Toe Printable Game Cards
Supplies Need:
White Cardstock paper (one piece for every 4 tic tac toe cards)
Small candy (Reese's Pieces, Candy Corn Mix, etc.)
Scissors
Halloween washi tape or Halloween ribbon (if desired)
Directions:
Download and print Halloween Tic Tac Toe Game Cards
Cut out each section with scissors.
Place Halloween Tic Tac Toe printable in a cellophane treat bag with enough candy for game play. Recommended 9 pieces of each color. Repeat.
Tie baggies with ribbon or seal with washi tape.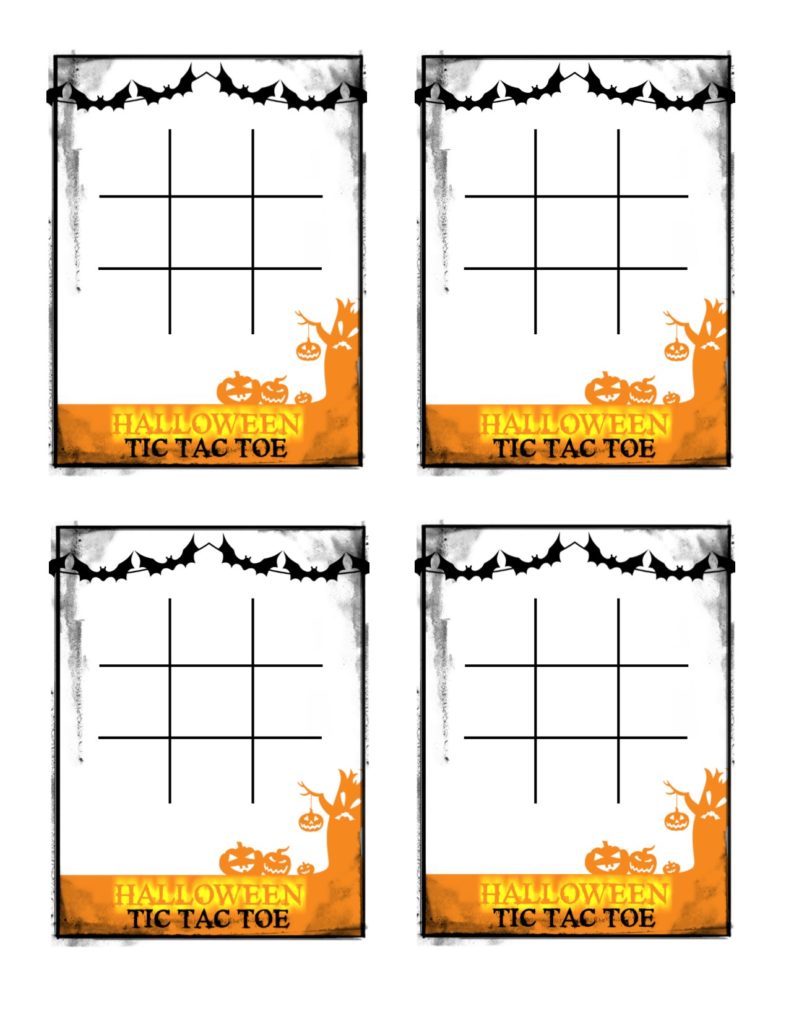 Printing Halloween Tic Tac Toe Game Cards? You might find these useful:
Premium Color Card Stock, 65 lb, 8.5 x 11 Inches, 250 Sheets, Stardust White
Wilton 1912-1294 100 Count Party Bags, Clear, Mega Pack
REESE'S PIECES Candy, Peanut Butter Candy in a Crunchy Shell, 39 Ounce Resealable Pouch
Brach's Mellowcreme Autumn Mix Candy Corn Bag, 2.5 Pound

More Halloween Ideas:
Halloween Recipes You Might Like: