These super fun Printable Dinosaur Valentine's Day Cards are sure to be a hit with your child's classmates. Each Dino-Mite Valentine card reads "Rawr! You're Such A Dino-Mite Friend!", and includes an attached dinosaur toy.
Yesterday I shared an easy Valentine's Day card idea for kids: Cupid's Arrow Pencil Printable Valentines Cards. I'm happy to report that I'm back today with another great free printable Valentine's card idea, this time with the theme of dinosaurs!
These Dinosaur Valentine's Cards are perfect for any dino-loving child! They are a breeze to make with my free printable and some inexpensive dino toys. If you're looking for a non-candy Valentine for your child to pass to their classmates on Valentine's Day, this Dino-Mite Valentine Printable is a great option.

Free Printable Dinosaur Valentine's Day Cards
Materials: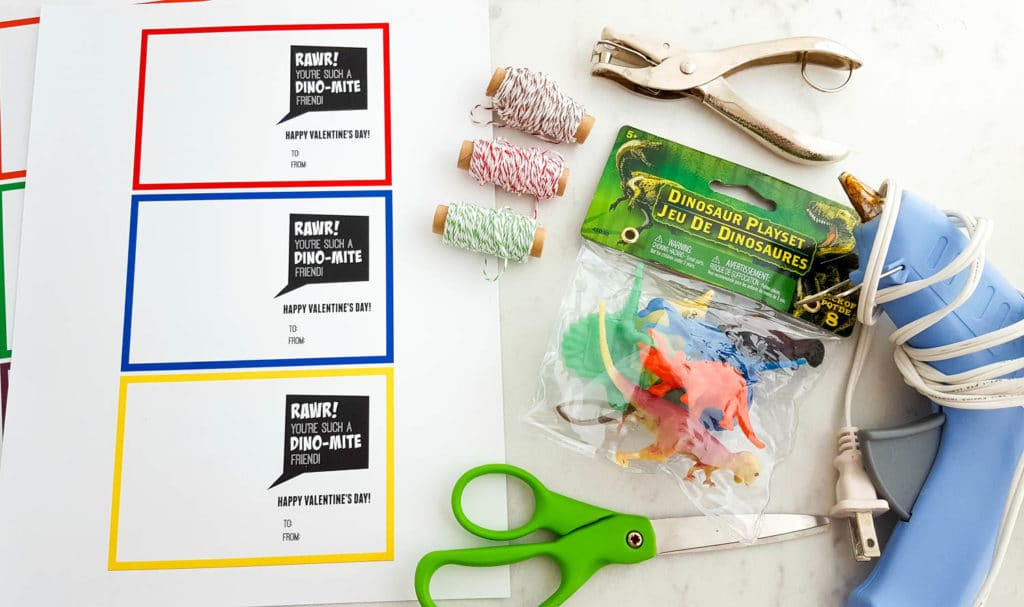 How to Make Dino-Mite Valentine Printable:
1. Use scissors to cut along the outer edge of the colored square border on each Dino-Mite Valentine.
2. Place a dab of hot glue on the section of the dinosaur that will be touching the paper and press it down. Allow it to dry for a few minutes. (The hot glue will peel off and not damage the dinosaur)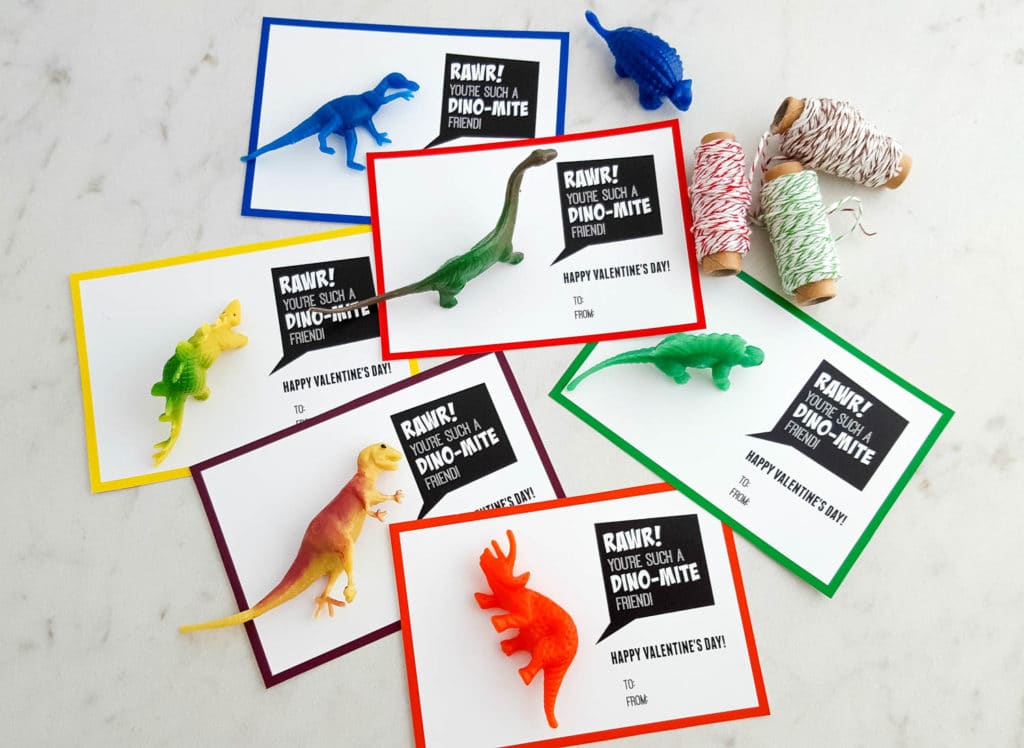 3. Using a hole punch, punch a hole through the paper above and below the dinosaur.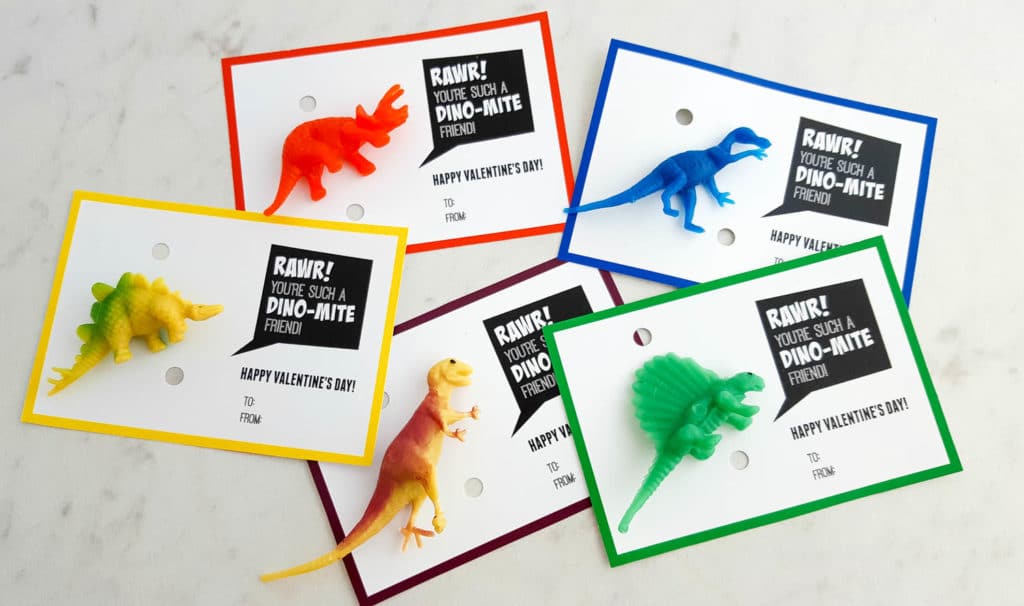 4. Run a string through the holes in the paper and tie a bow in the front. Address to receipts.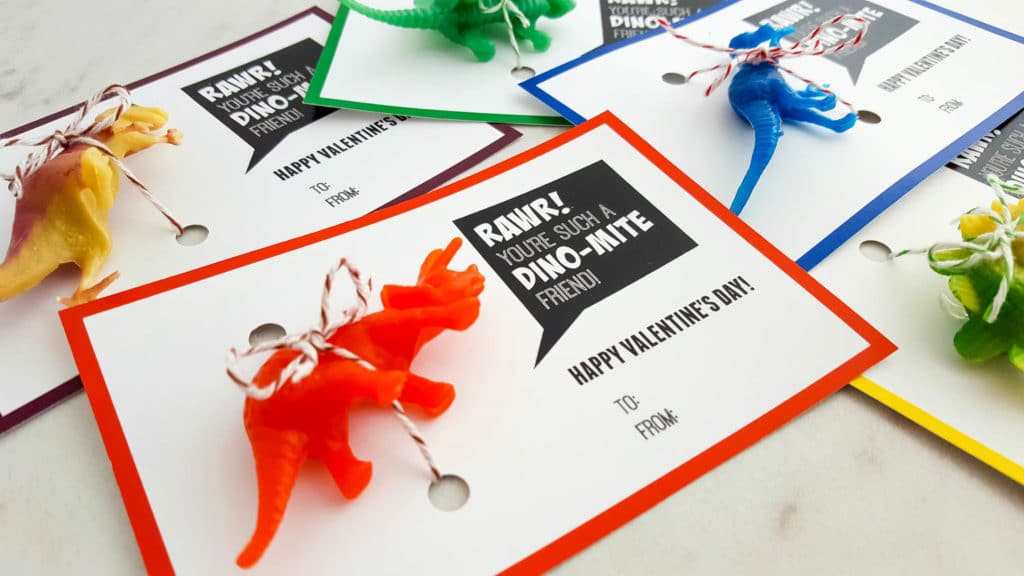 Pin this craft:

More Valentine's Day DIY and Printables:
Valentine's Day Recipes You Might Like: