Pumpkin Chocolate Chip Cookies are chewy, delicious, and perfect for a pumpkin-flavored fall treat...they also happen to be gluten-free!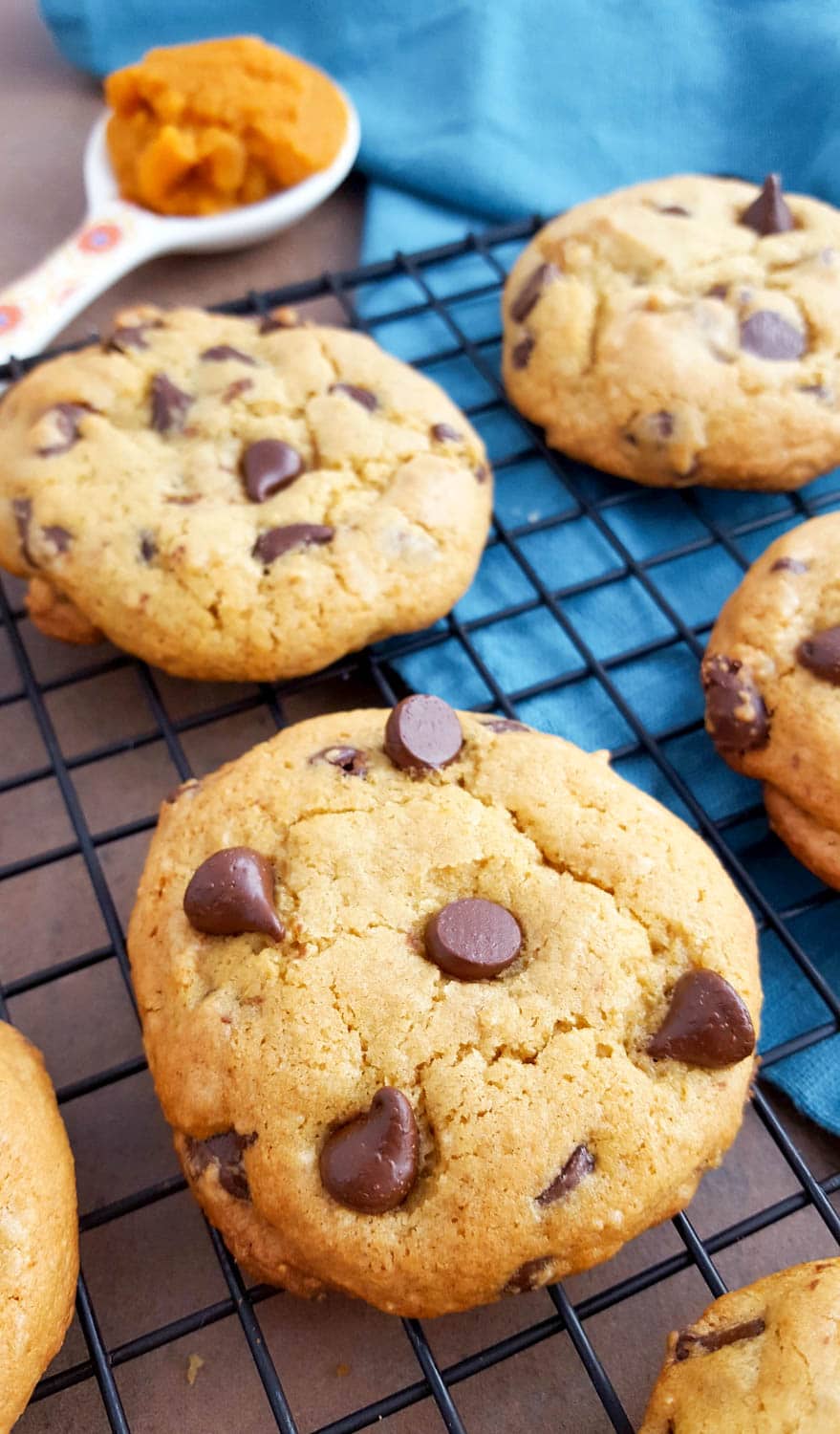 Pumpkin Chocolate Chip Cookies
When the fall season hits, and grocery stores stock up on canned pumpkin puree, I go a little crazy with baking! I cannot get enough pumpkin baked goods because this is the only time of the year that I cook with it— which is slightly funny, because I could be making pumpkin goodies year-round with canned pumpkin!?
I often find myself adding a little pumpkin to everyday dessert recipes because it's so versatile, making treats even more moist and flavorful. One of my greatest successes is Pumpkin Chocolate Chip Cookies. Doesn't the combo of chocolate and pumpkin sound delightful!?
My recipe for Pumpkin Chocolate Chip Cookies is gluten-free as written, but if you don't have an issue with gluten, you can easily substitute all-purpose flour for the gluten-free version. Either way, these cookies are delicious!
Pumpkin Chocolate Chip Cookies Recipe
Pumpkin Chocolate Chip Cookies Ingredients:
2-¼ cups all-purpose gluten-free flour
½ teaspoon xanthan gum (omit if your gluten-free flour blend contains it)
1 teaspoon baking soda
1 teaspoon salt
½ cup pumpkin puree
¾ cups unsalted butter (12 TBS), melted
1 cup brown sugar, packed
½ cup sugar
1-½ teaspoons vanilla extract
2 egg yolks
2 cups semi-sweet chocolate chips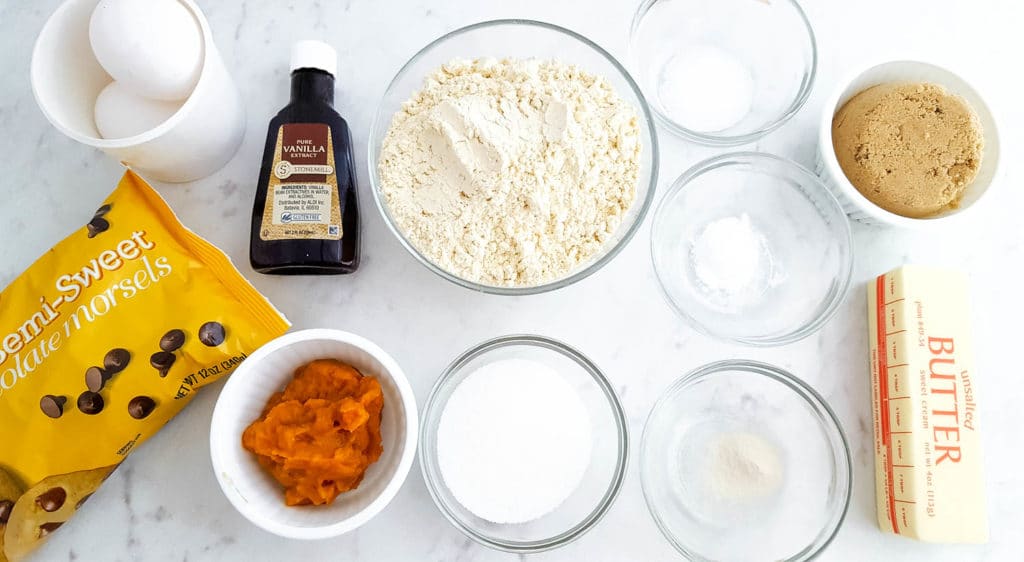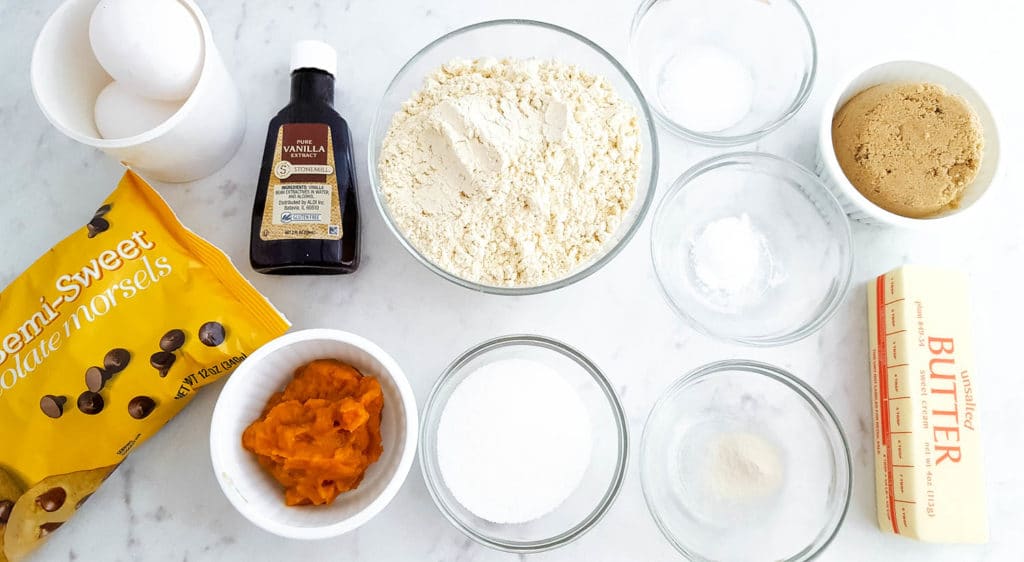 How to Make Pumpkin Chocolate Chip Cookies
1. In a medium bowl, add gluten free flour, xanthan gum, baking soda and salt. Whisk to combine.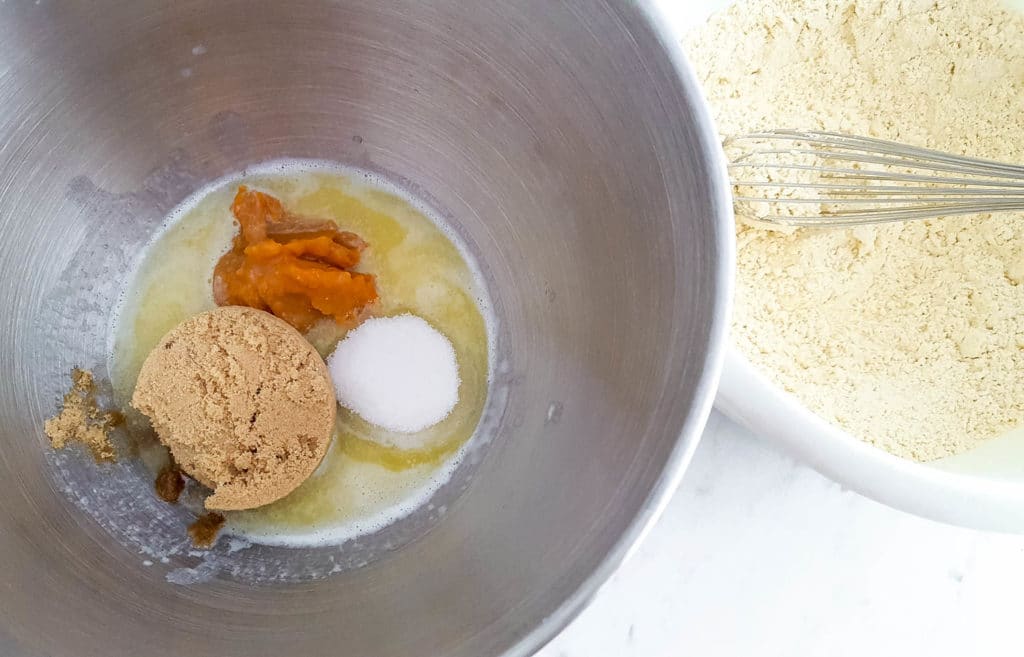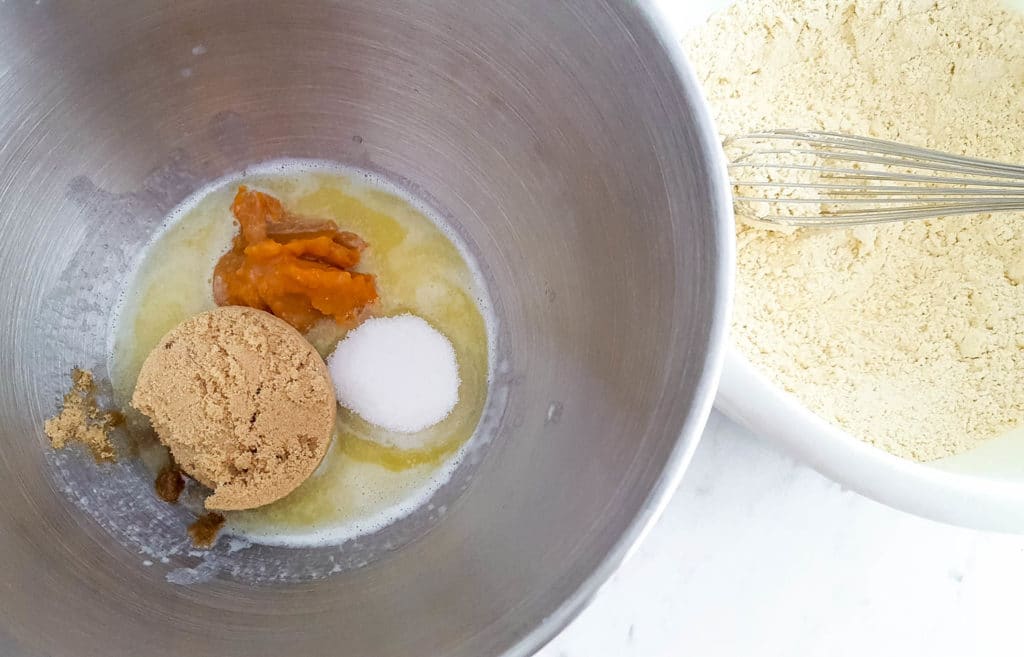 2. Using a stand mixer with paddle attachment, mix pumpkin, melted butter, brown sugar and sugar on medium speed for 2 minutes.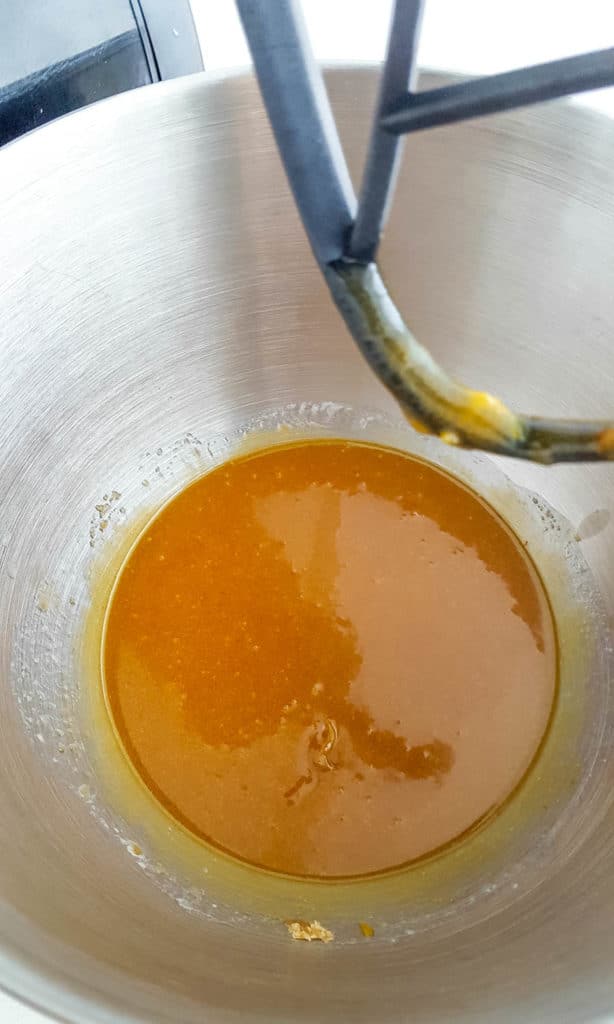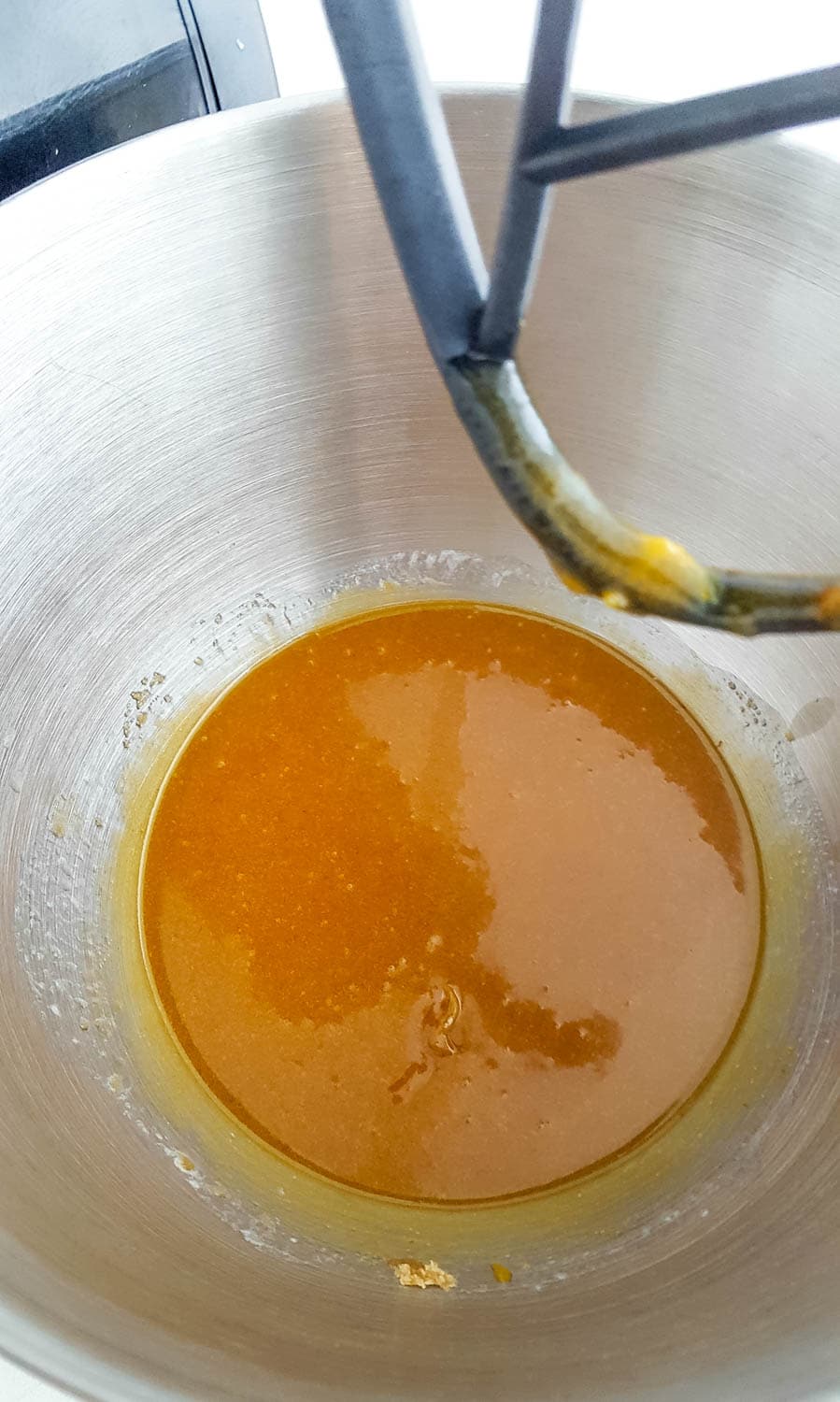 3. Add vanilla extract and egg yolks (one at a time) and mix on low-medium speed until combined.
4. Pour in flour mixture, and mix on low-medium speed – being careful not to over mix.
5. Stir in chocolate chips.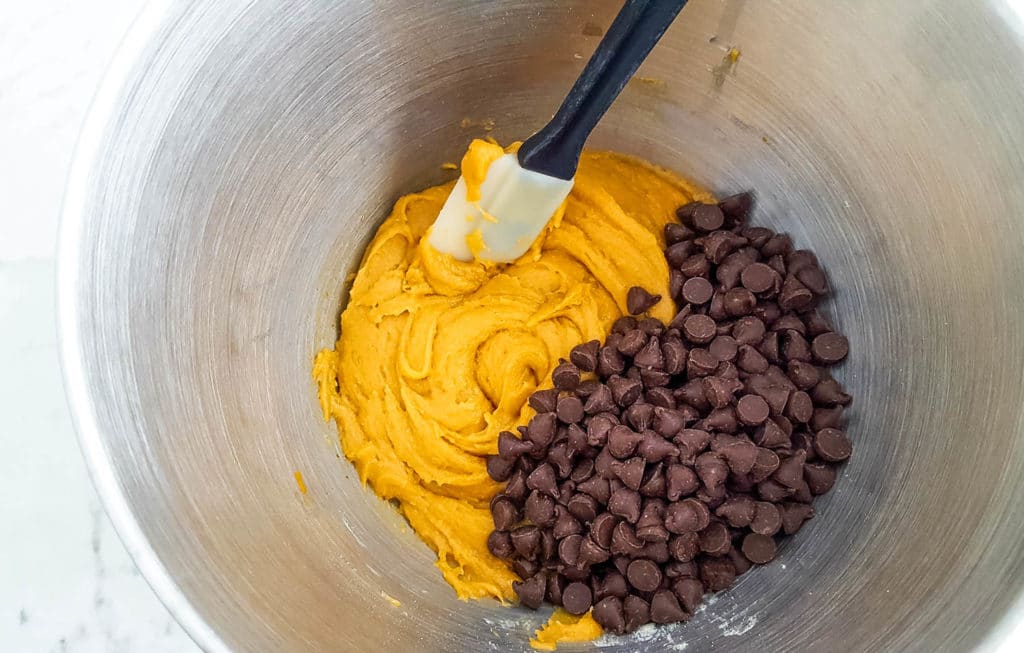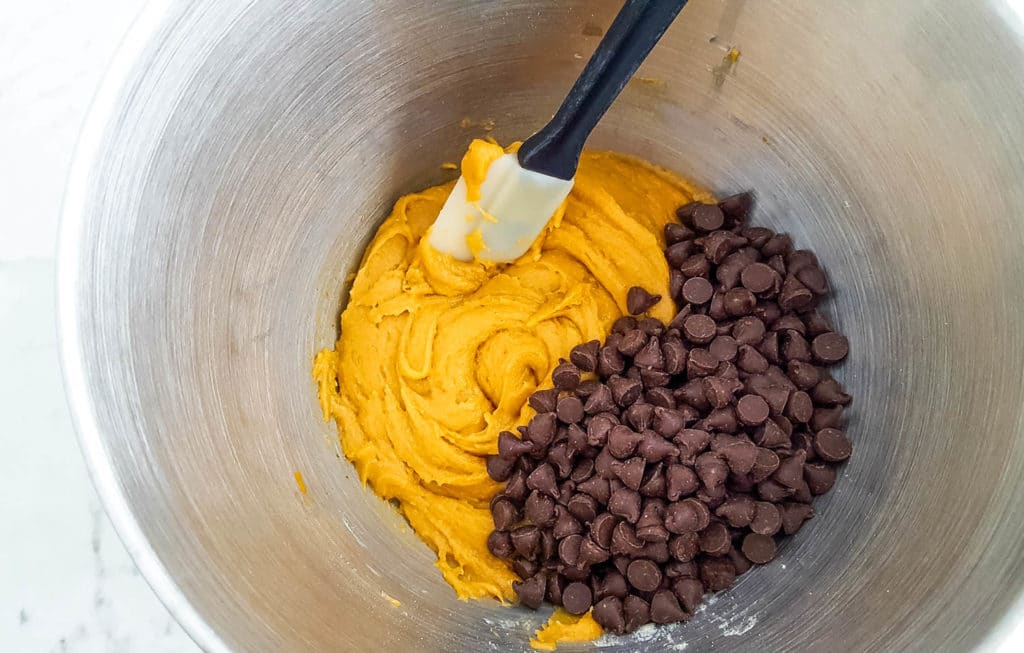 6. Cover mixing bowl with plastic wrap and allow the dough to chill in the refrigerator for 4 hours. The dough can be refrigerated for up to 4 days before removing to bake.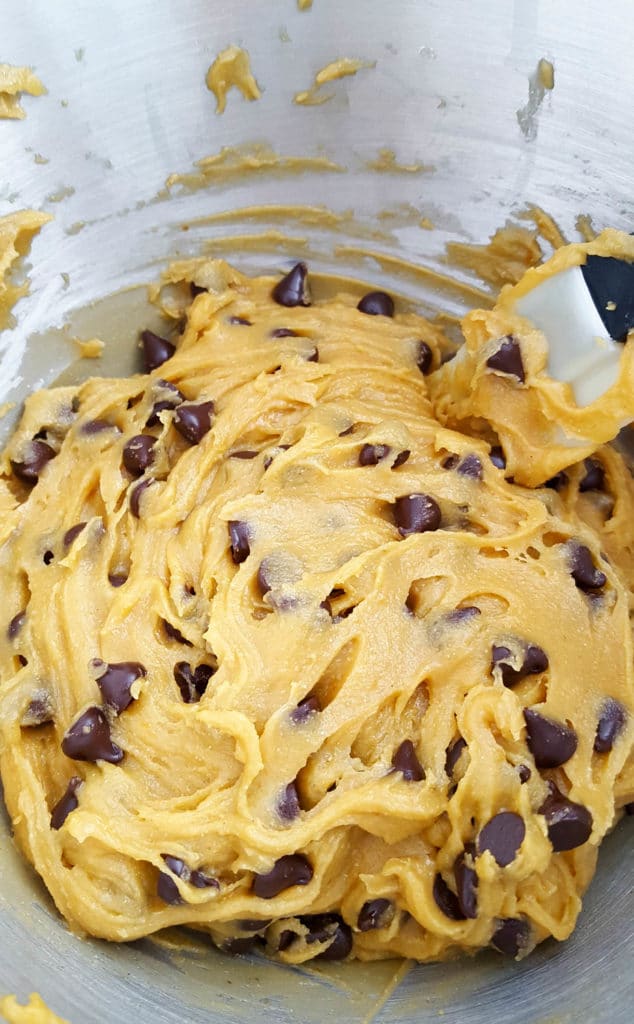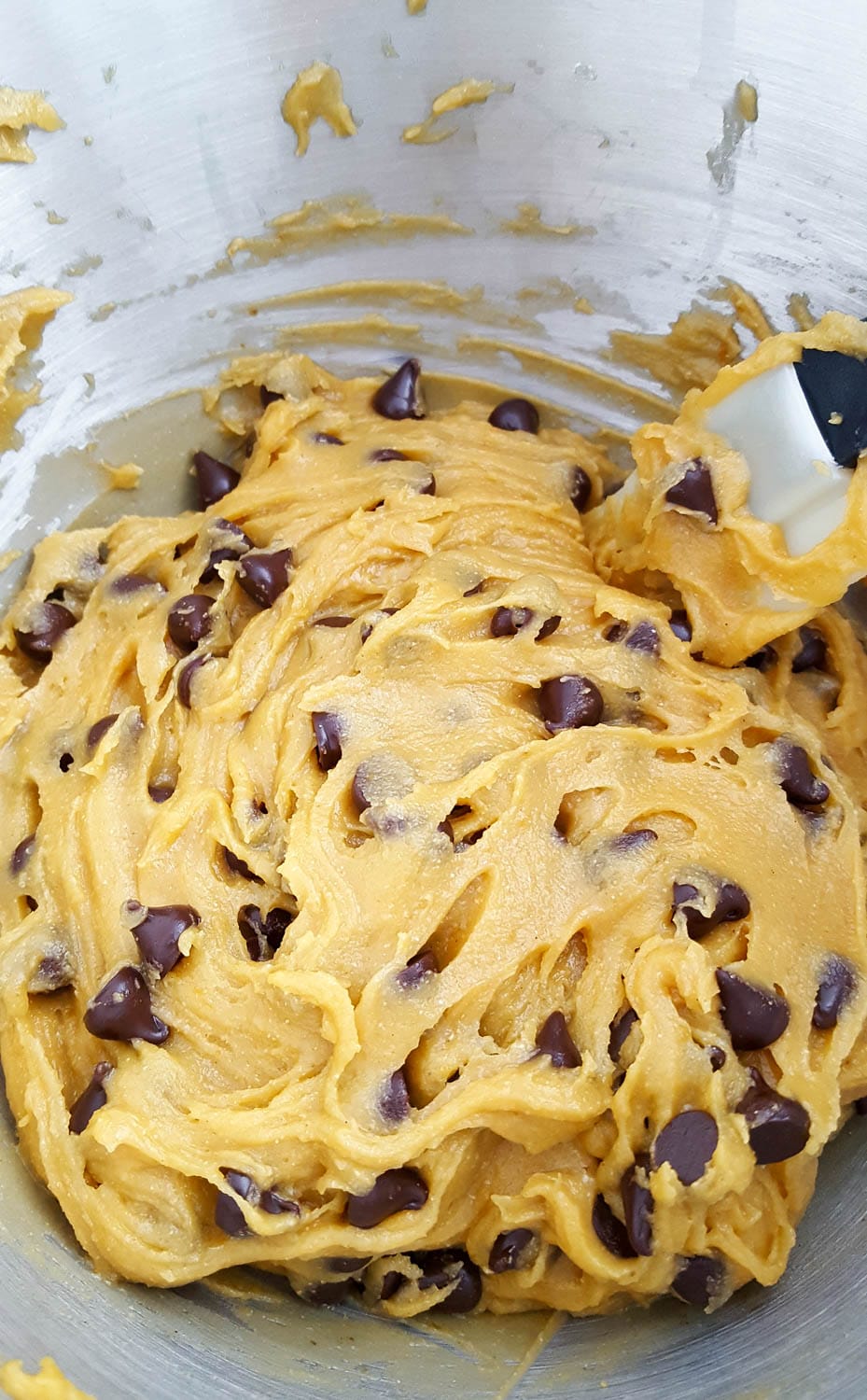 7. Preheat oven to 375 degrees F.
8. Line baking sheet with parchment paper or silicone baking mat.
9. Evenly scoop cookie dough balls onto a baking sheet, leaving 2 inches apart.
10. Bake for 11-12 minutes. Edges should be a light golden brown.
11. Remove from oven and allow cookies to continue cooking on baking sheet for 3 minutes before placing on a cooling rack.
See below for a printable version of this recipe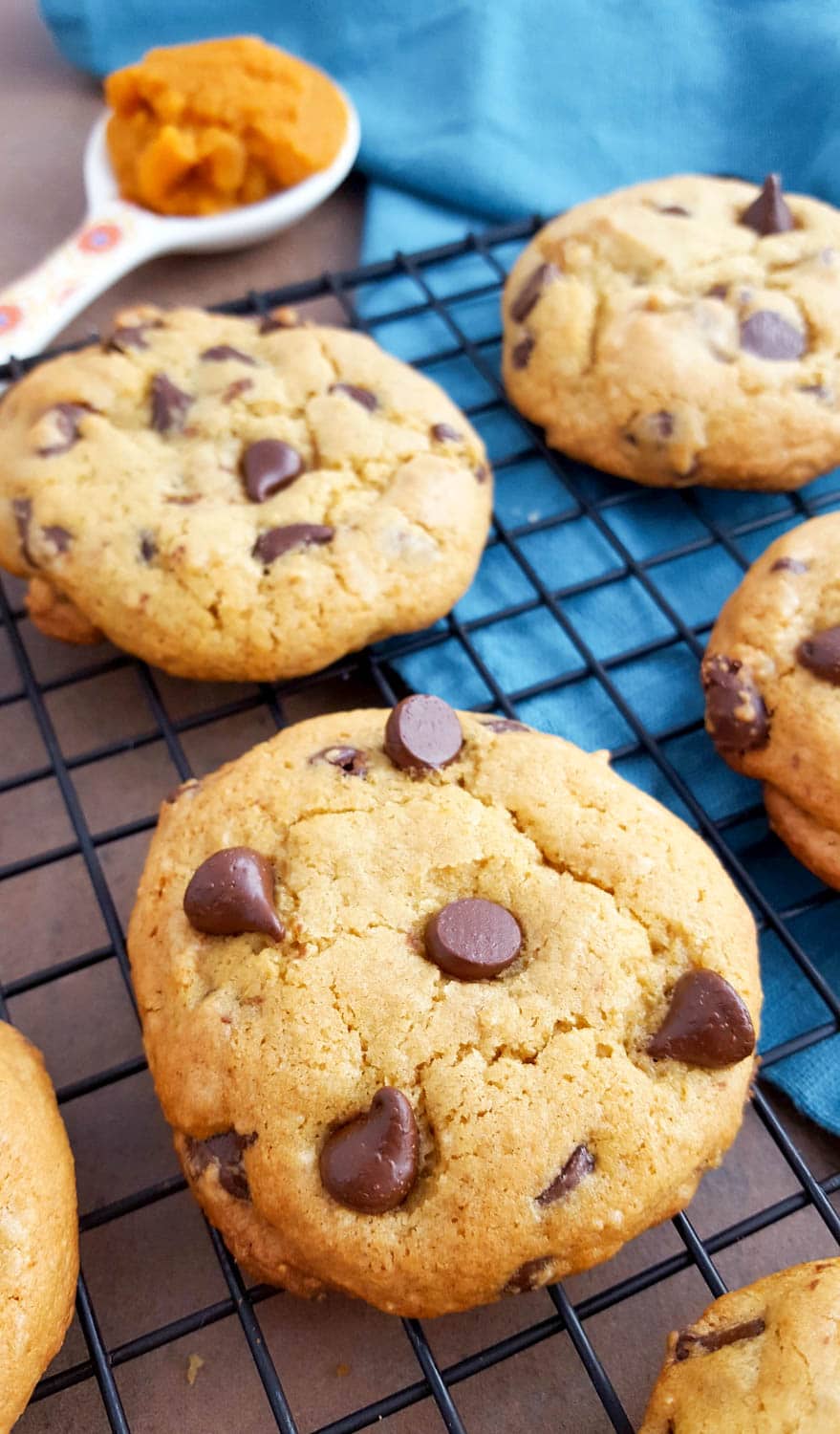 Chewy Pumpkin Chocolate Chip Cookies
Ingredients
2 ¼

cups

all-purpose gluten free flour

½

teaspoon

xanthan gum

omit if your flour blend contains it

1

teaspoon

baking soda

1

teaspoon

salt

½

cup

pumpkin puree

¾

cups

unsalted butter

12 TBS, melted

1

cup

brown sugar

packed

½

cup

sugar

1 ½

teaspoons

vanilla extract

2

egg yolks

2

cups

semi-sweet chocolate chips
Instructions
In a medium bowl, add gluten free flour, xanthan gum, baking soda and salt. Whisk to combine.

Using a stand mixer with paddle attachment, mix pumpkin, melted butter, brown sugar and sugar on medium speed for 2 minutes.

Add vanilla extract and egg yolks (one at a time) and mix on low-medium speed until combined.

Pour in flour mixture, and mix on low-medium speed – being careful not to overmix.

Stir in chocolate chips.

Cover mixing bowl with plastic wrap and allow dough to chill in the refrigerator for 4 hours. The dough can be refrigerated for up to 4 days before removing to bake.

Preheat oven to 375 degrees F.

Line baking sheet with parchment paper.

Evenly scoop cookie dough balls onto baking sheet, leaving 2 inches apart.

Bake for 11-12 minutes. Edges should be a light golden brown.

Remove from oven and allow cookies to continue cooking on baking sheet for 3 minute
More Recipes Made with Pumpkin Puree
Other Fall Dessert Recipes: