This Pumpkin Cream Cheese Swirl Muffins recipe has all the flavors of fall! Make a batch or two to enjoy for breakfast or dessert.
Fall is officially here, and with that brings some delicious food for the holidays. I know I've mentioned in the past that we a few family members that are dairy sensitive. This time of year is especially hard on them because avoiding dairy is almost unavoidable with all of the yummy side items and desserts with cream and milk-based products.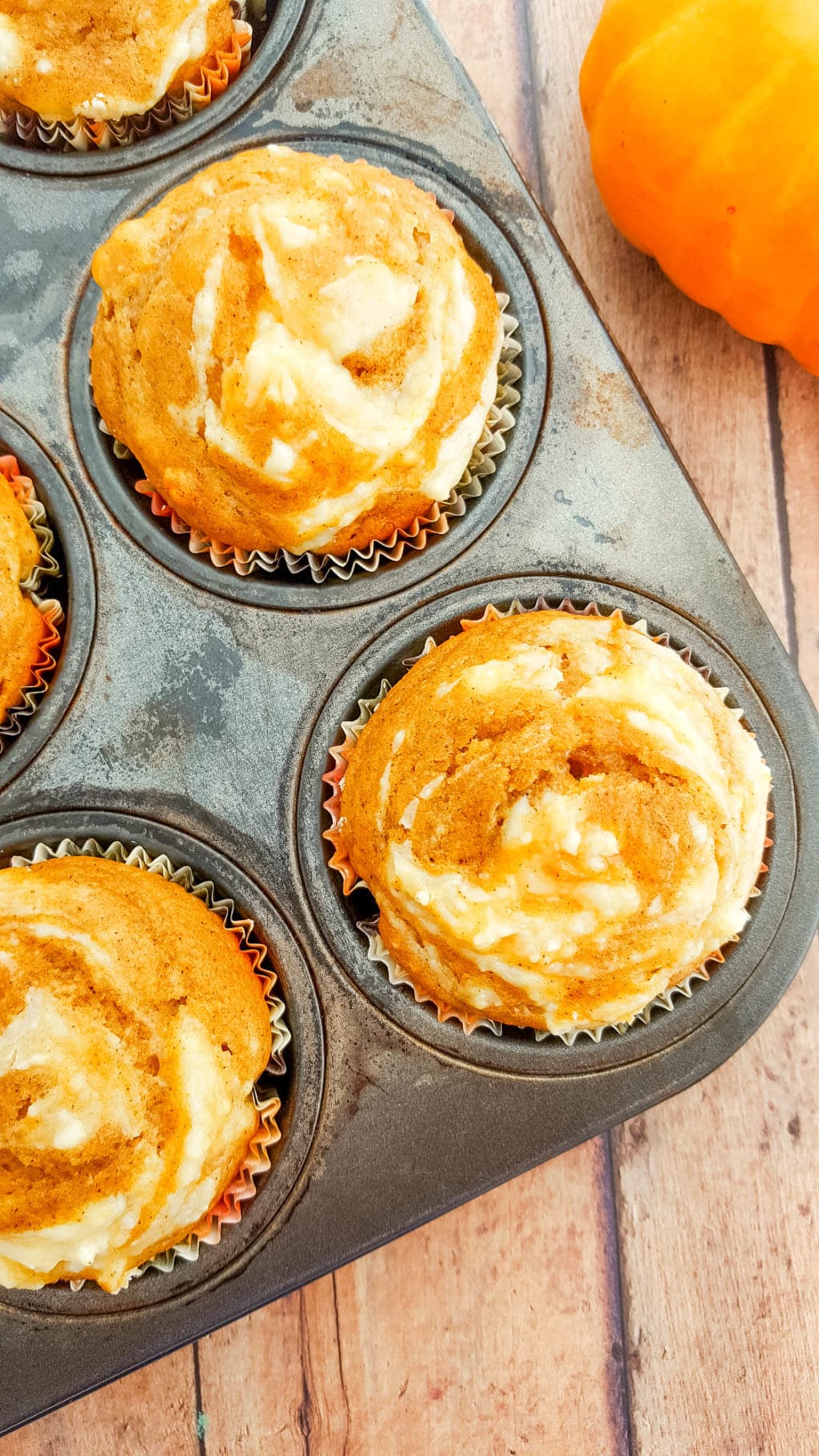 I've made some delicious dairy-free recipes using LACTAID® in the past, including these decadent Lactose-Free Fudge Brownies and Ice Cream Waffle Sandwiches, but today I have a recipe for Pumpkin Cream Cheese Swirl Muffins, made WITH dairy, that can be enjoyed by everyone during the holiday season— even those who are lactose intolerant and dairy sensitive!
Pumpkin Cream Cheese Swirl Muffins Recipe
The muffins can be stored in an airtight container in the fridge for up to 3 days.
Pumpkin Cream Cheese Swirl Muffins Recipe
Ingredients
1

15 oz

can pure pumpkin puree

1 ¾

cups

all-purpose flour

2

large eggs

1

cup

granulated sugar

½

cup

packed brown sugar

½

cup

vegetable oil

1

tablespoon

vanilla extract

1

tablespoon

pumpkin pie spice

1

teaspoon

baking soda

½

teaspoon

salt
For Cream Cheese Swirl:
8

oz

cream cheese

1

large egg yolk

¼

cup

granulated sugar

2

teaspoons

vanilla extract
Instructions
Preheat oven to 375 degrees. Place liners in muffin pan and set aside.

In a medium bowl, whisk flour, pumpkin pie spice, baking soda and salt until well-combined. Set aside.

In a large bowl, whisk together pumpkin, sugar and brown sugar.

Beat in eggs, vegetable oil and vanilla extract. Slowly whisk in the flour mixture until there are no lumps. Fill muffin tins ¾ full.

In a medium bowl, beat cream cheese until smooth. Add in sugar, egg yolk, and vanilla extract and beat until well-combined.

Top each muffin with 1 tablespoon of cream cheese mixture and use a toothpick to swirl it into the batter.

Bake muffins for 18-20 minutes, or until a toothpick inserted in the center comes out clean.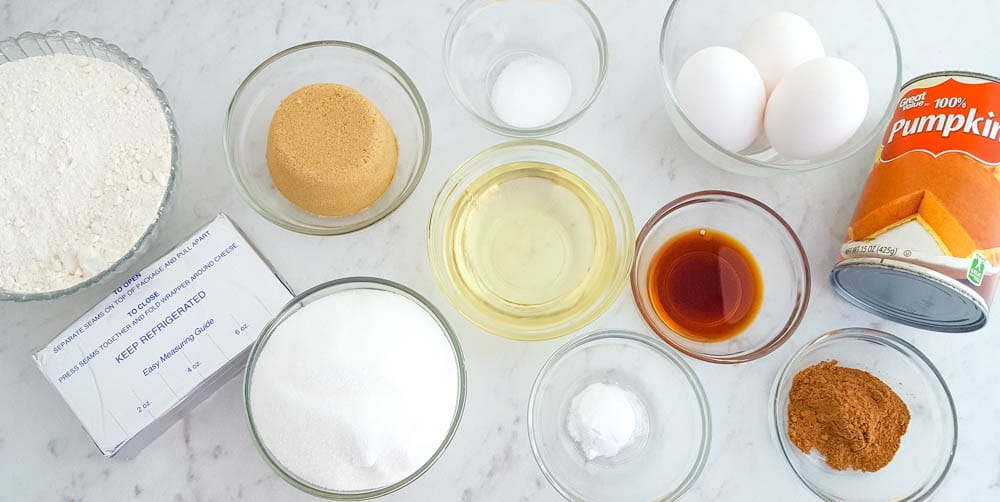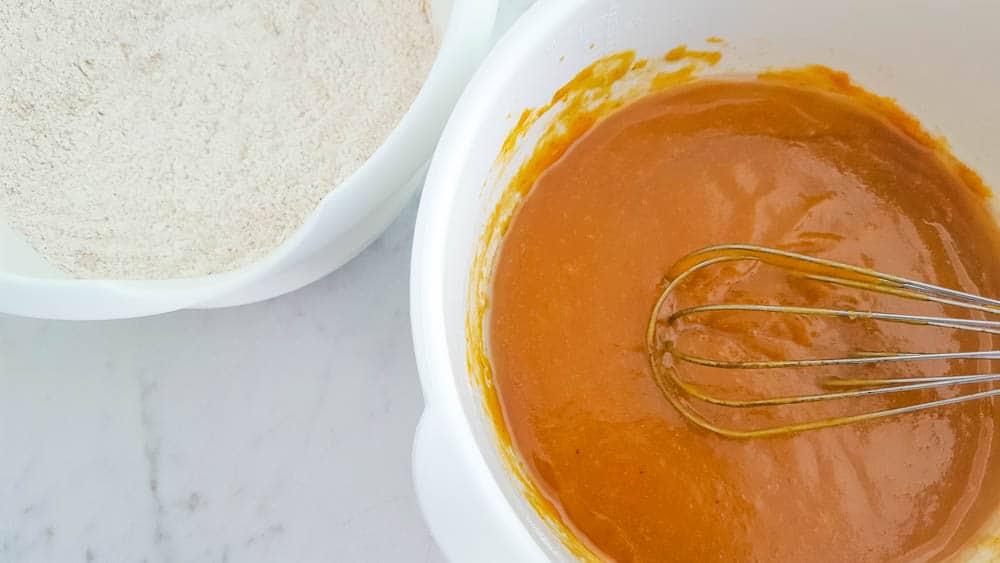 I'm sure you're thinking how someone who is dairy sensitive could enjoy these delicious Pumpkin Cream Cheese Swirl Muffins when they contain cream cheese. The answer is super simple: LACTAID® Fast Act.
Taken with the first bite or sip of dairy, LACTAID® Fast Act Caplets work naturally to make dairy foods easy to digest so that you can enjoy everything on your plate, including REAL DAIRY! I already picked up a box of LACTAID® Fast Act at Walmart to have on hand for when my sister and her family come over— and I'll be serving both dairy-rich foods and those without, just in case.
If you're hosting the holidays this year, or know someone in your family with digestive distress, be prepared with everything they need to get relief from the feast.
Want to make Pumpkin Cream Cheese Swirl Muffins? You might find these useful:
Farmers Market Organic Pumpkin, 15 Ounce (Pack of 12)
Frontier Pumpkin Pie Spice Salt-Free Blend, 1.92-Ounce Bottle
Domino Dark Brown Sugar 2 Lb
Simply Organic Pure Vanilla Extract, Certified Organic, 4-Ounce Glass Bottle
Bob's Red Mill Baking Soda, 16 Ounce
Crisco, Pure Vegetable Oil, 48 oz
Wilton Fall Baking Cups, 150/Pack
Rachael Ray Oven Lovin' Non-Stick 12-Cup Muffin Pan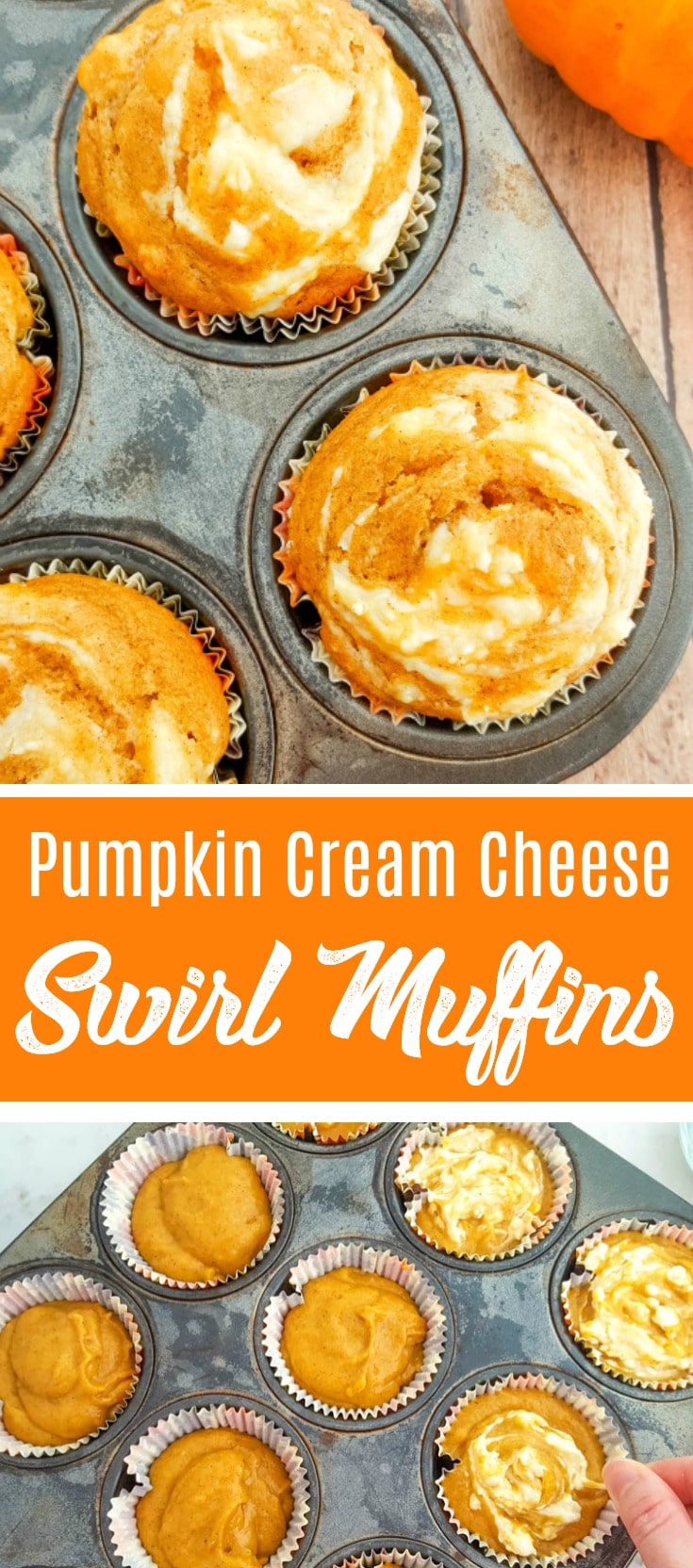 More Recipes Made with Pumpkin Puree
Other Fall Dessert Recipes: