These Turkey Popcorn Treat Bags are super easy to make for class parties, or as a fun craft for little ones on Thanksgiving.
Yesterday I shared this adorable Turkey Treat Bags craft for Thanksgiving, and as promised, I have another easy DIY for the fall season. These Turkey Popcorn Treat Bags are a breeze to make for school parties and have both popcorn and candy for double the deliciousness!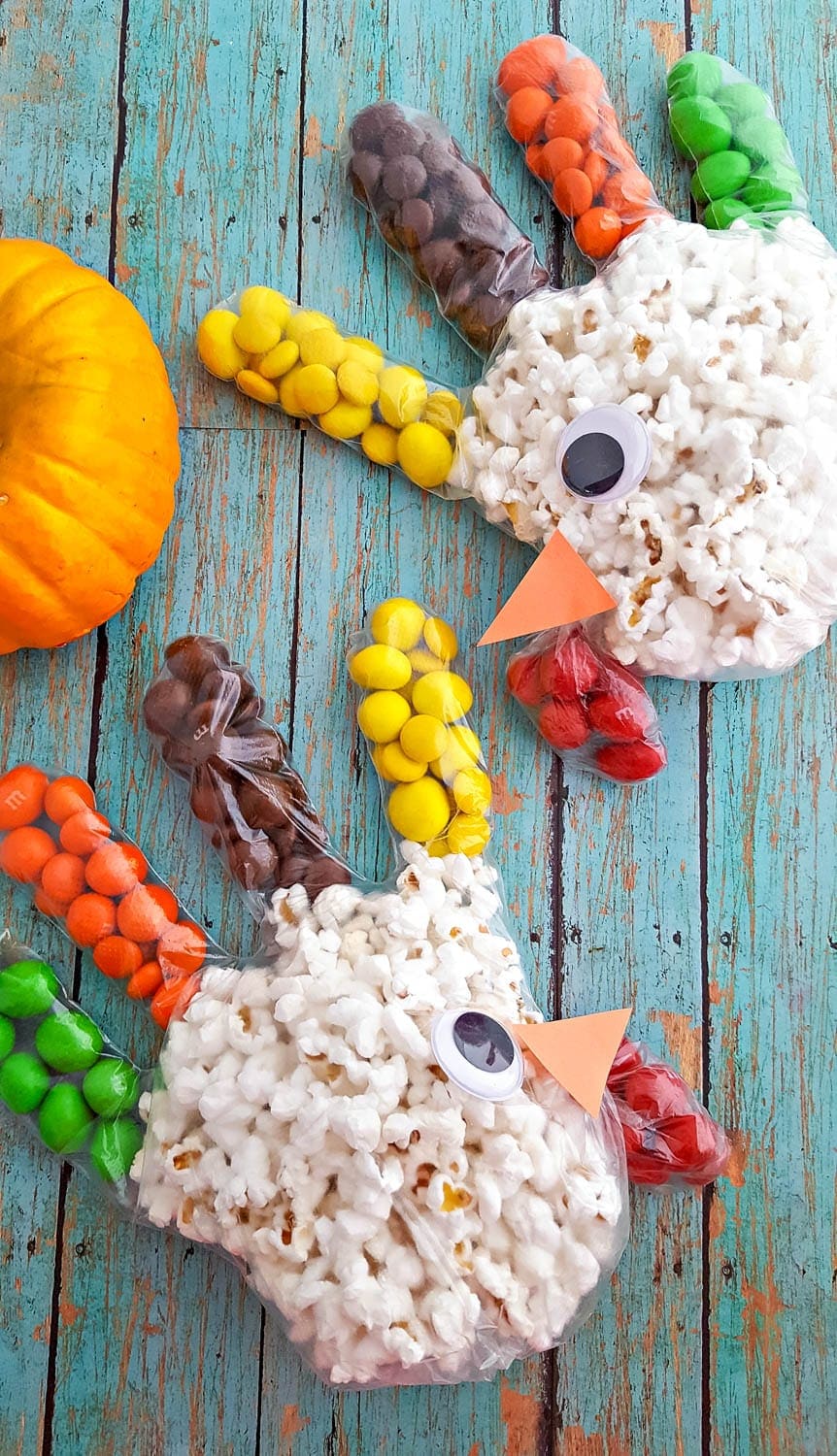 DIY Turkey Popcorn Treat Bags for Thanksgiving
Materials for Turkey Popcorn Treat Bags:
Clear disposable gloves
Popped Popcorn
Regular or Peanut M&M's
Reese's Pieces (or your favorite mix of candies in fall colors!)
Googly eyes
Glue stick
Orange construction paper
Scissors
Optional: Clear tape, Clear rubber bands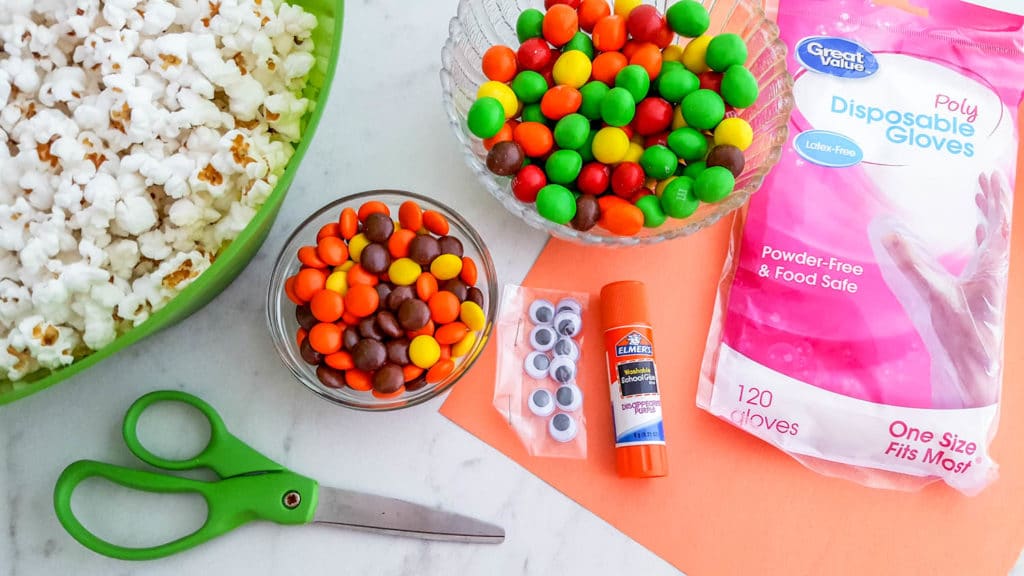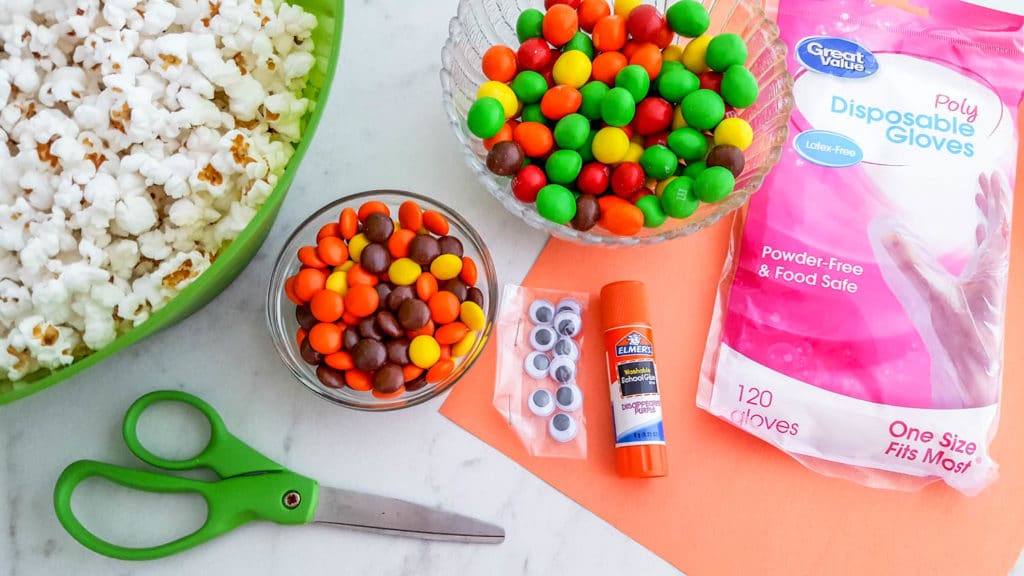 How to Make Turkey Popcorn Treat Bags:
1. Take one glove and fill the thumb with red candy pieces. Fill the remaining finger spots with yellow, brown, green or orange candies.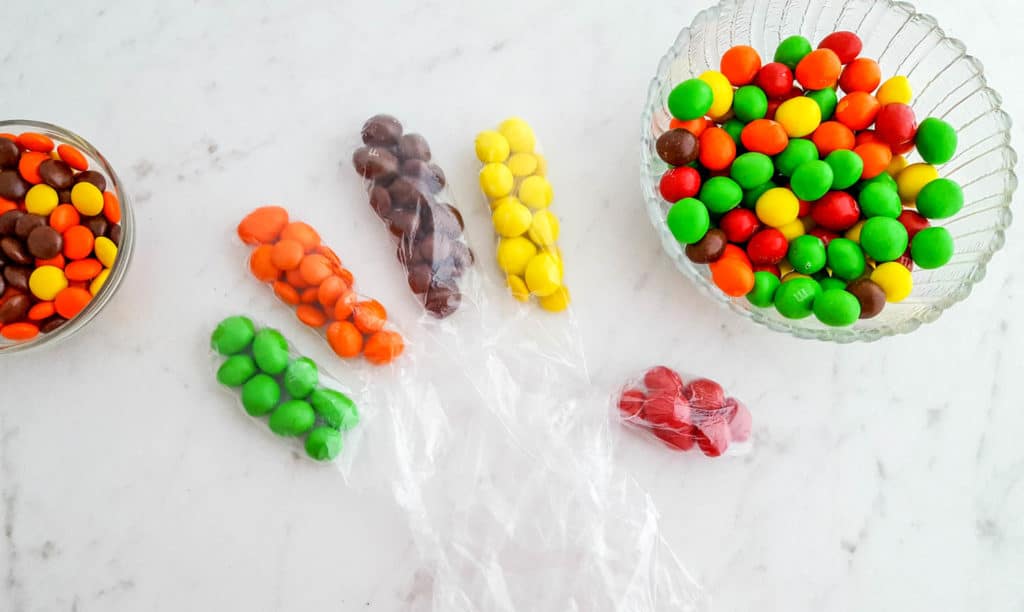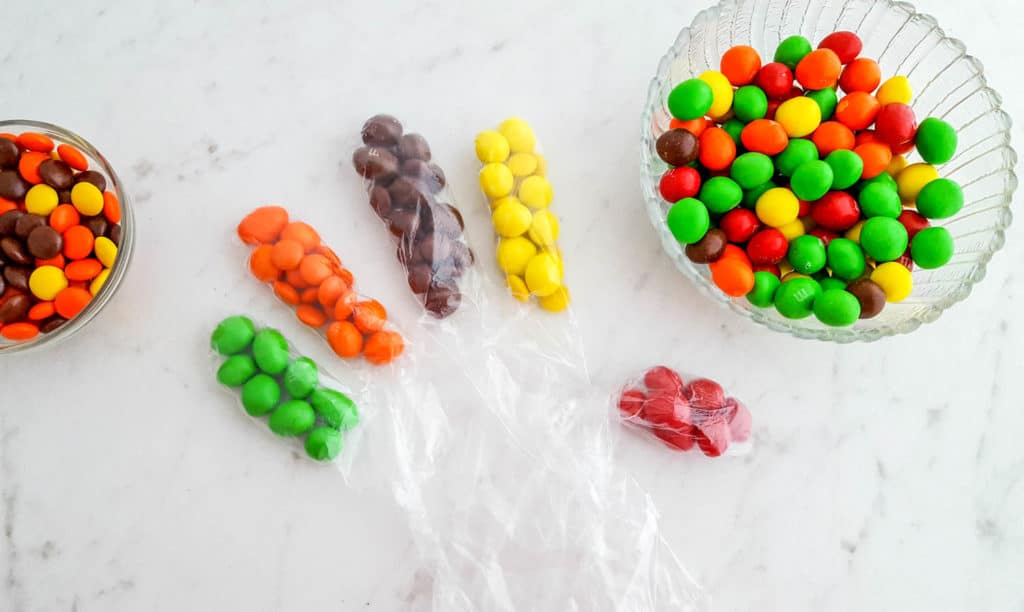 2. Fill the middle of the glove with popcorn. Make it quite full so the popcorn is packed to keep the candy in place.
3. Twist or fold the bottom of the glove (opening) to the back and use either glue or a piece of tape to secure it in place so the popcorn and candy doesn't fall out.
4. Add a googly eye just above the thumb.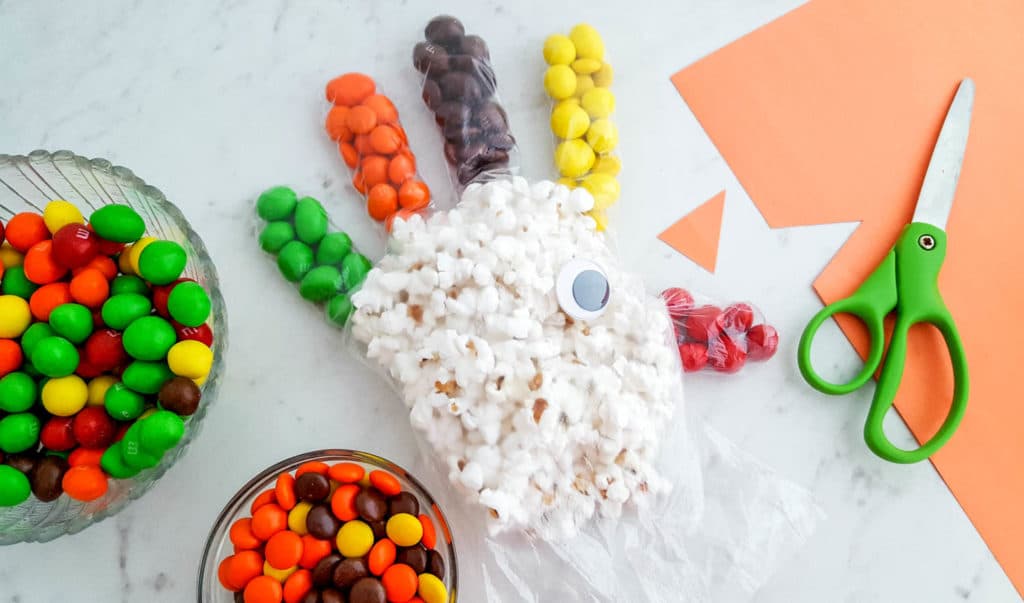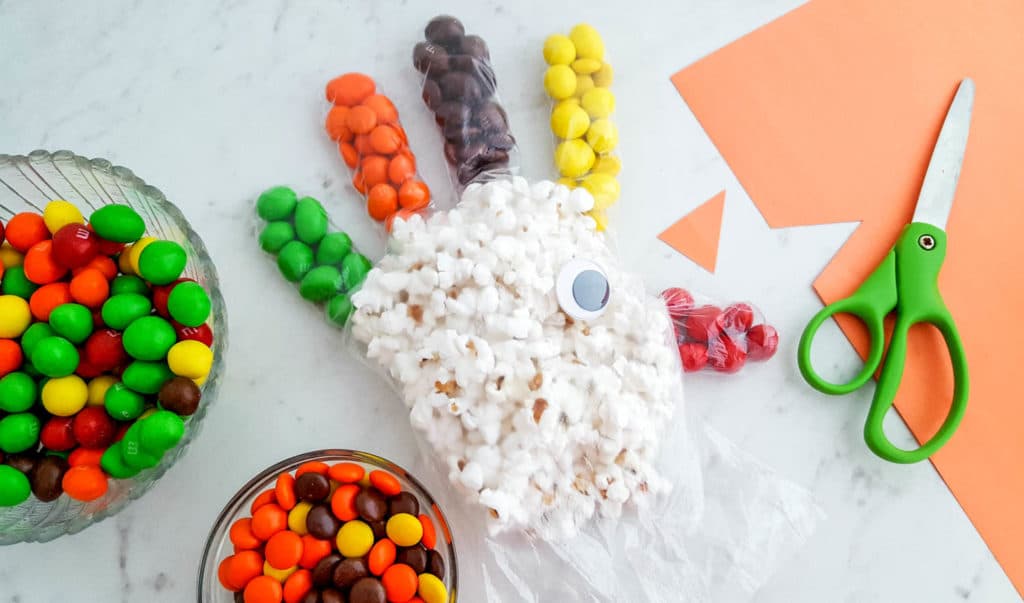 5. Twist the thumb down for the wattle. (optional: secure with clear rubber band)
6. Cut out a beak using the scissors and orange construction paper. Spread a thin layer of glue on the back and secure it just above the wattle.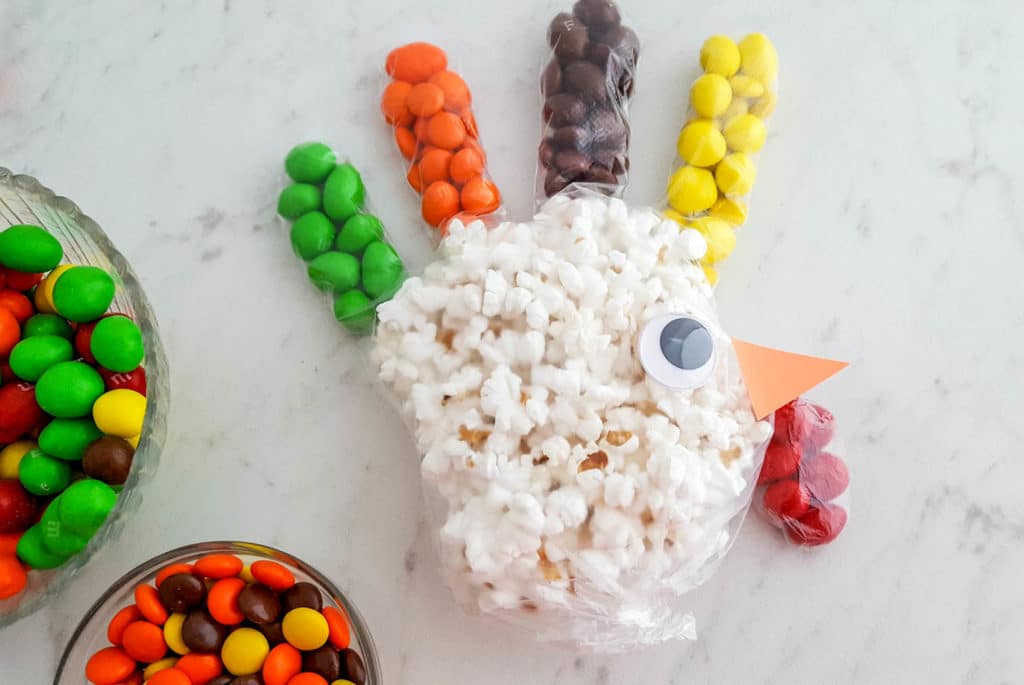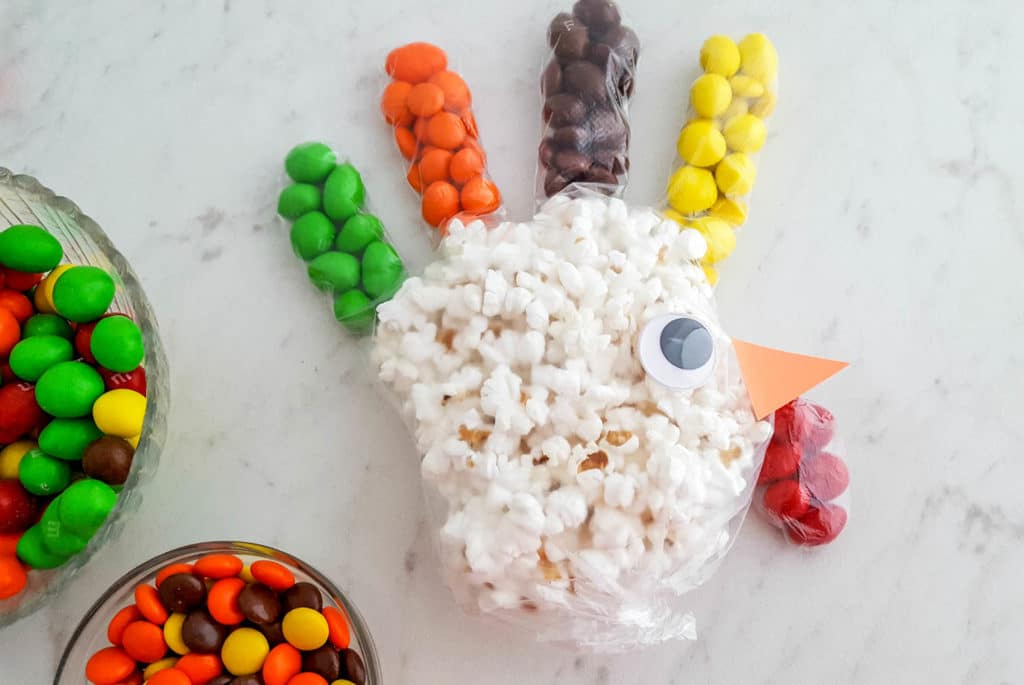 7. Continue this process until the desired number of bags are completed.
Pin this craft: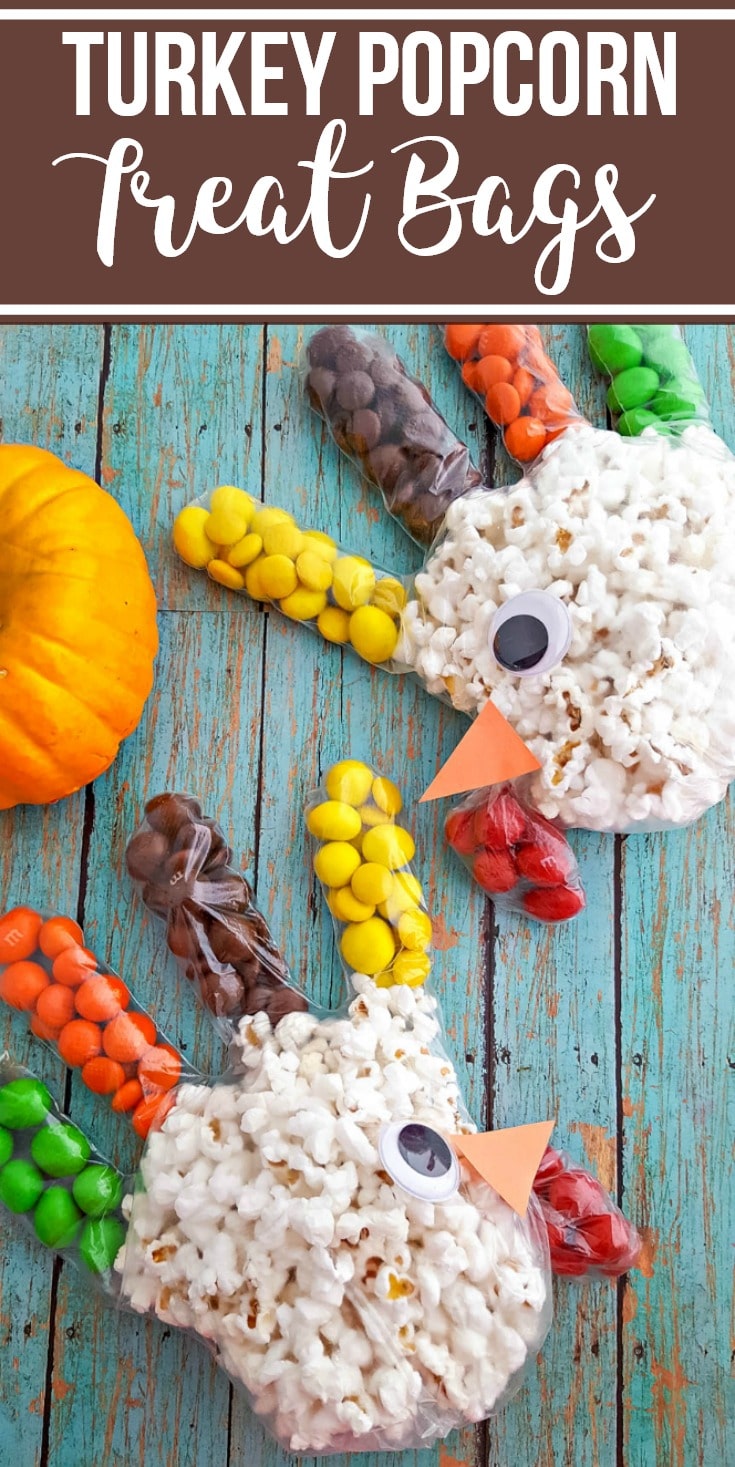 More Turkey Treats for Thanksgiving
Fall Recipes You Might Like: